For Trans Model and Activist Hunter Schafer, 'Euphoria' Is Her First On-Screen Role
Here's everything you need to know about 'Euphoria' character Jules, and Hunter Schafer, the transgender actress who plays her.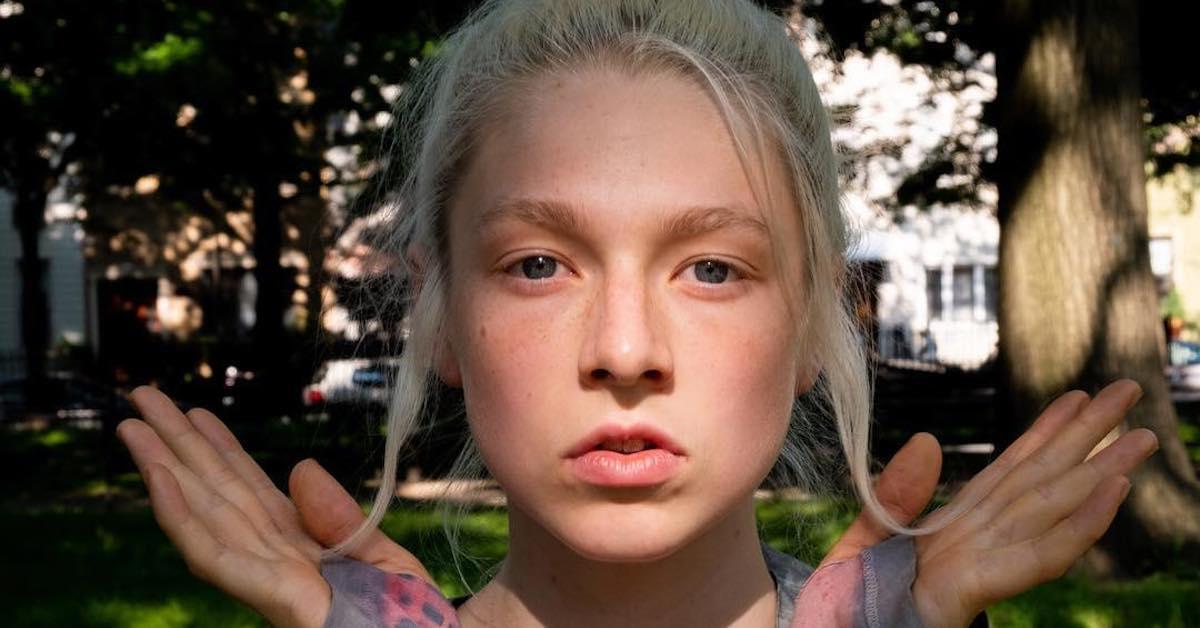 HBO's new summer show, Euphoria, has everyone talking. Whether it's the explicit content, how wild the teens on the show are, or how Zendaya pulled off this glow-up from her Disney Channel days, the show undoubtedly has everyone abuzz.
Article continues below advertisement
But fans of the edgy Euphoria are also crazy about Jules' character, the trans girl who rides her bike everywhere and befriends Zendaya's Rue after moving to town.
Keep reading for everything you need to know about Jules Vaughn and Hunter Schafer, 20, the actress who plays her.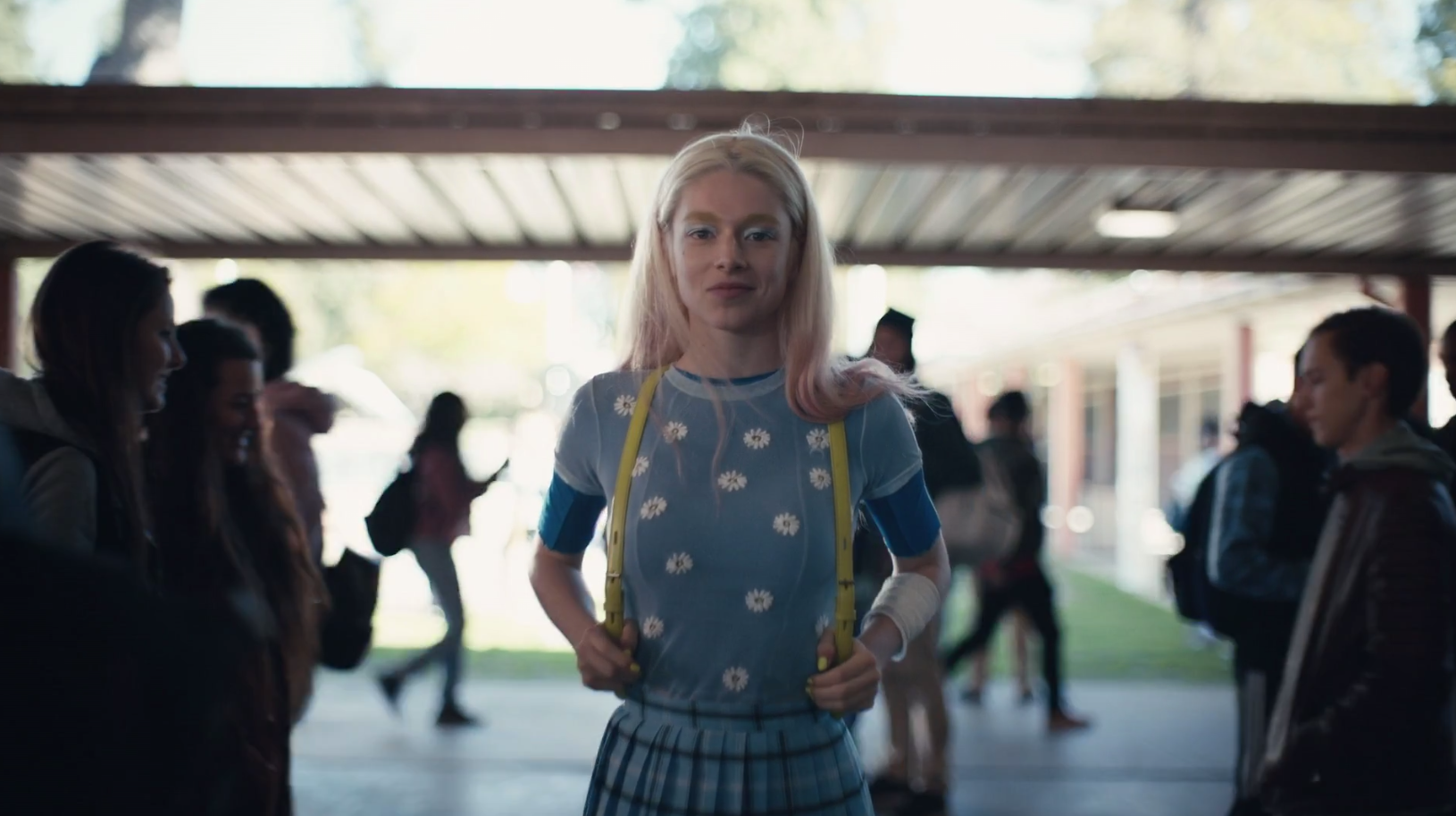 Article continues below advertisement
You might already know Hunter Schafer as an trans activist and model.
You might recognize Hunter Schafer as being one of today's leading models. She's walked the runway for Dior, Miu Miu, Rick Owens, Helmut Lang, and Marc Jacobs, but even before that, she got her start as a trans activist.
Back in 2016, when she was 17, the Raleigh native was asked to be the youngest plaintiff in the ACLU's lawsuit against North Carolina for its discriminatory "bathroom bill." "We are on the forefront of a revolution in which identity and expression will take priority over the labels assigned to us at birth. In which gender will fall away entirely." she wrote at the time.
Article continues below advertisement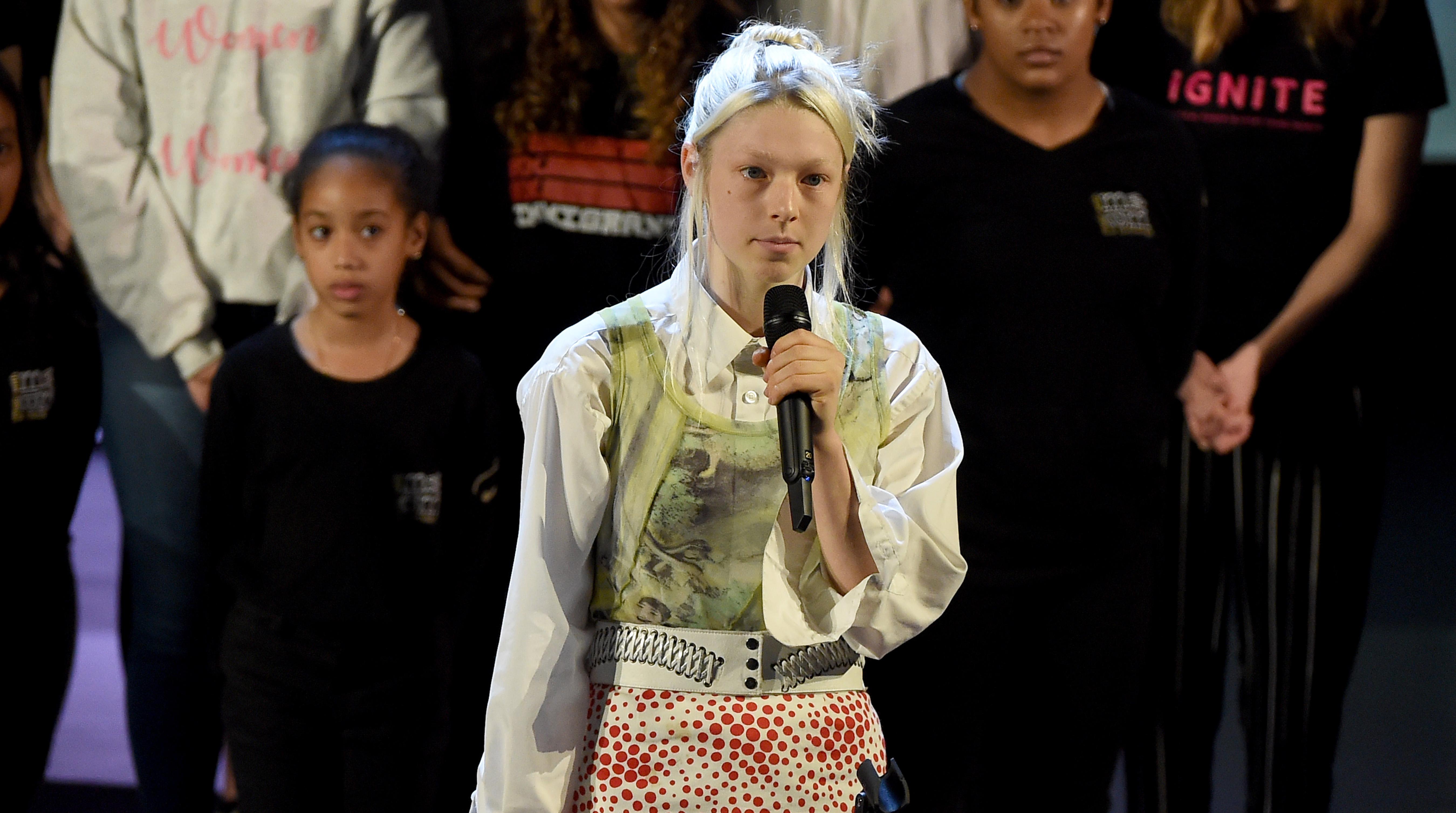 Playing Jules, a transgender character in Euphoria, was Hunter's on-screen debut.
In the three years since involvement in the lawsuit, Hunter — who uses "she/they" pronouns — has grown her career exponentially.
Jules went from high school student to activist to successful model, designer, and standout actor. These days, she stars opposite Zendaya in HBO's new drug-addled drama, as Jules, a transgender girl who just moved to town following her parents' divorce.
Article continues below advertisement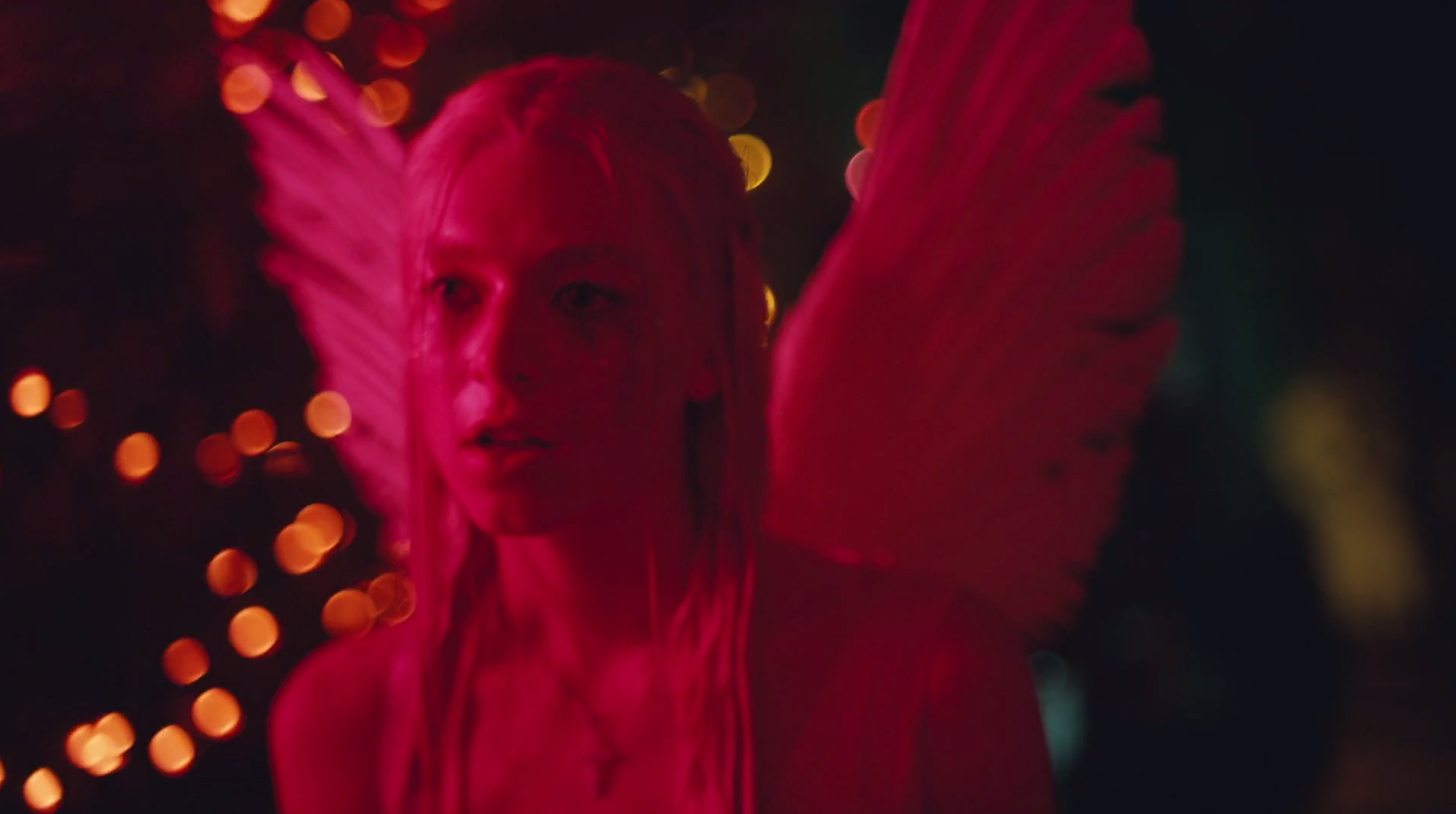 "I have not acted before and was not planning on it really either," she candidly revealed in an interview with Entertainment Weekly. "I was modeling for about a year in New York and had my sights set on fashion school afterward."
Article continues below advertisement
That's when Hunter came across a casting call on Instagram that sent her down a totally different path.
"It was for trans girls, who didn't have to be experienced and it didn't say Euphoria or anything but I was like, 'Huh,'" she said of her curiosity to audition.
The rest of the journey to Euphoria, which Hunter describes as "the wildest process" flew by: "My model agency ... hooked me up with an acting coach ... and he cracked me like an egg and I kind of, like, started falling in love with the script and, like, acting itself over that period of time and it happened, like I got cast," she said.
Article continues below advertisement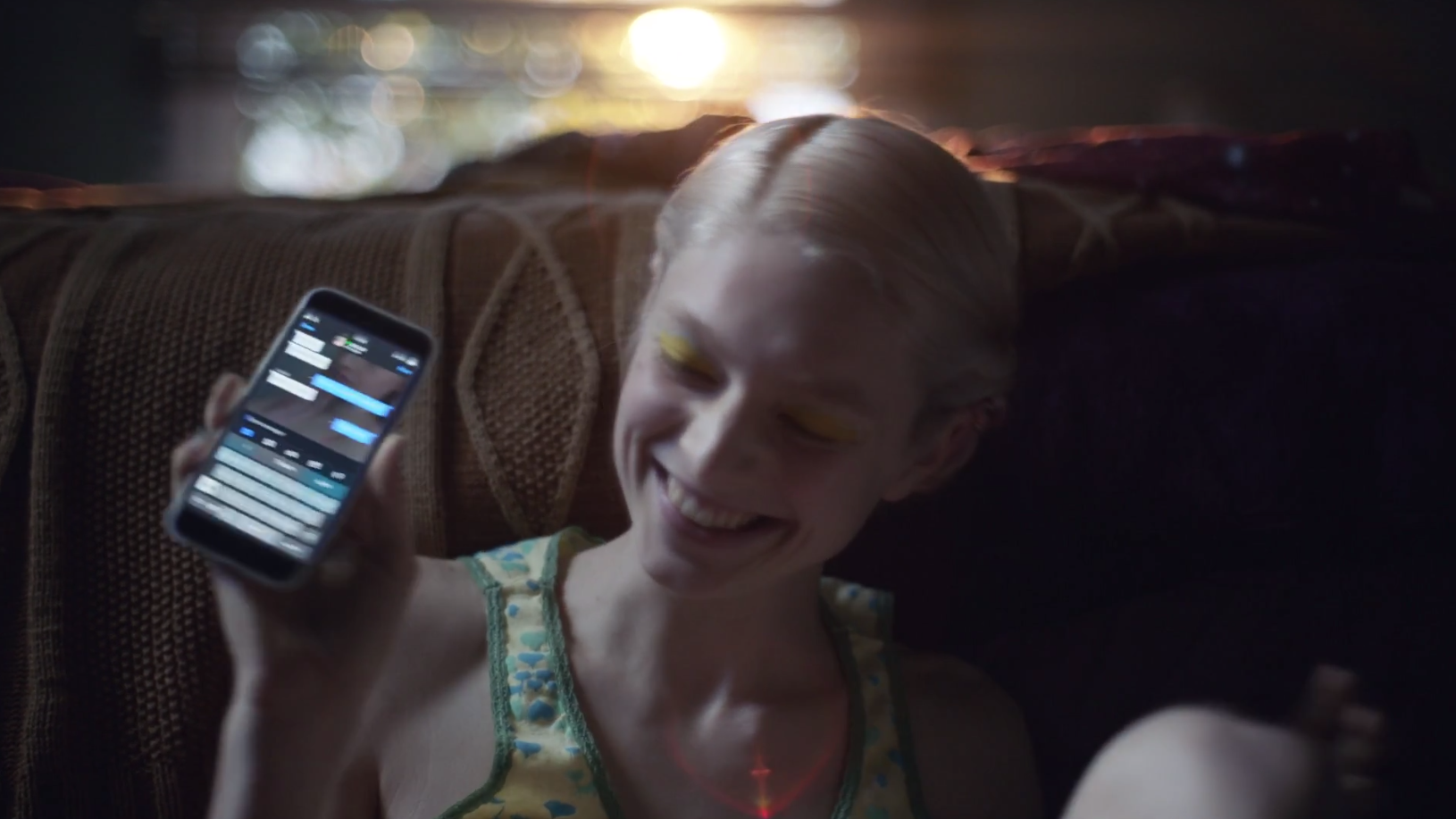 The creator of Euphoria relied heavily on the actress to write Jules' storyline.
In addition to starring in the drama series, Hunter also had a hand in writing her character, Jules. "Entering this project [was worrisome] not only just being a completely inexperienced actor but also, like, the script was written by a white, cis, straight man," she said.
Article continues below advertisement
The process of writing the script, and her character specifically, ended up being a collaborative one along with show creator Sam Levinson, who relied on her to better understand being a transgender teen girl.
"It was a very collaborative process, and Jules had a similar storyline to my life, at least as far as transition timelines — not what happens within Euphoria," Schafer said to W.
"Sam Levinson was really open to collaboration because he can only write to some identities," Hunter added, "so it was up to us to help him fill in little pieces."
Don't miss Hunter as Jules on Euphoria when new episodes of the show air Sundays at 10 p.m. on HBO.