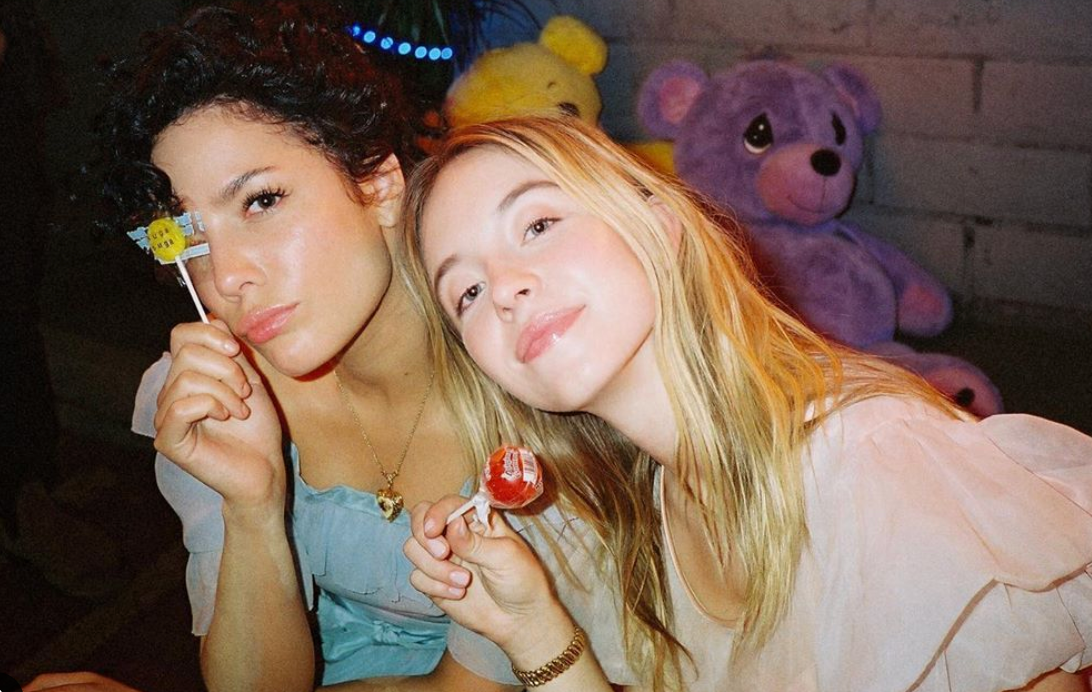 People Are Shipping Sydney Sweeney and Halsey After They Post Bikini Photoshoot
By Gina Vaynshteyn

Nov. 27 2020, Updated 12:33 p.m. ET
After Halsey and actress Sydney Sweeney (you've seen her in shows like The Handmaid's Tale and Euphoria) both shared Instagram photos from their bikini photoshoot, people started majorly shipping the celebs. 
Article continues below advertisement
The pics, which were posted three hours ago, have gained traction and some even speculate (or wish) that Halsey and Sydney were an item. "strong and tender, my favorite lady and I," Halsey captioned her set of photos.
Article continues below advertisement
The reason why we're seeing Halsey and Sydney hanging out probably has a lot to do with their roles in the TV series The Player's Table (an adaptation of the novel, They Wish They Were Us). It's unclear when the show will premiere, since COVID-19 has prevented much of production in Hollywood. But we do know that Halsey will be producing the series, and some production had already started this summer, according to Harper's Bazaar.
Article continues below advertisement
So, who IS Sydney Sweeney dating?
Although Sydney and Halsey may be close, they're probably not romantically involved. In fact, it's been rumored that model and actress Cara Delevingne is dating Halsey, although neither have confirmed it. And as for 23-year-old Sydney: officially she's single, but unofficially it's unclear. 
She may be dating or has dated restaurant owner Jonathan Davino (who is also the heir to pizza company Pompei). The two were spotted together multiple times back in 2018, once at an InStyle and Kate Spade dinner in LA, and another time at the TAO Chicago Nightclub. She also took a trip to the Amalfi Coast in late 2019 and stated "I was with a friend." to Elite Daily in late 2019.
Article continues below advertisement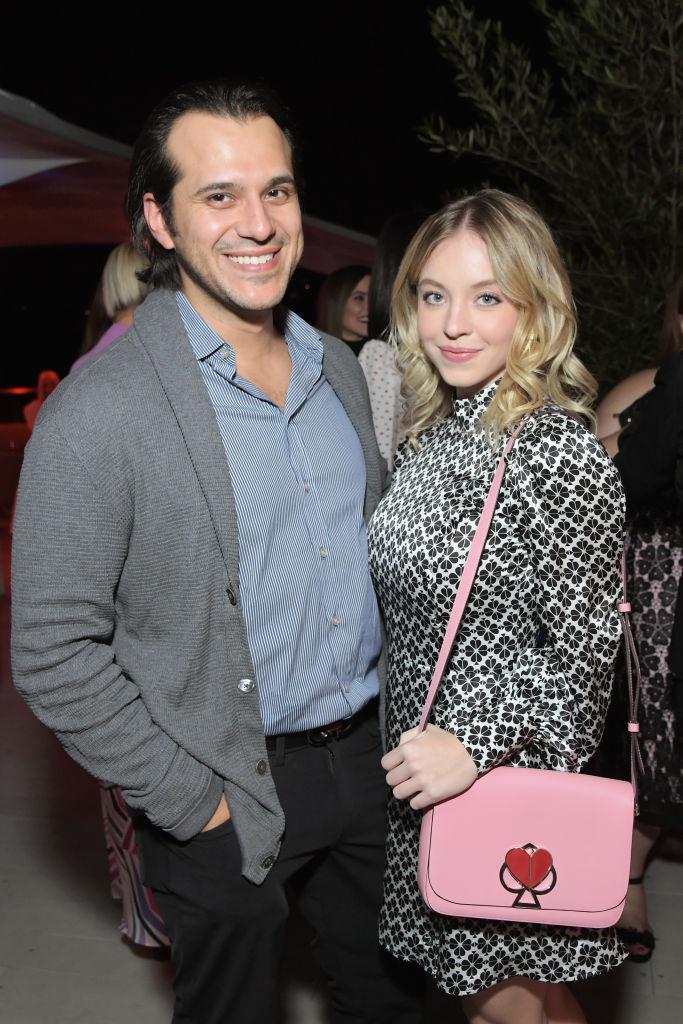 "An industry friend?" the reporter asked. "God, no," she replied, but kept things tight-lipped. After telling Elite Daily Chicago is her "getaway place" she was asked again if she knew ~somebody~ in Chicago and she again only said, "A friend," and when asked if this was a friend from an app, she again told the reporter, "God, no." 
Article continues below advertisement
Another potential romance? (And again, nothing has been confirmed, so take all of this with a grain of salt.) On My Block actor Diego Tinoco, who left flirty comments on her Instagram. Sydney had posted a caption to one of her photos, writing "ur girl next door," and Diego commented, "i need a new block."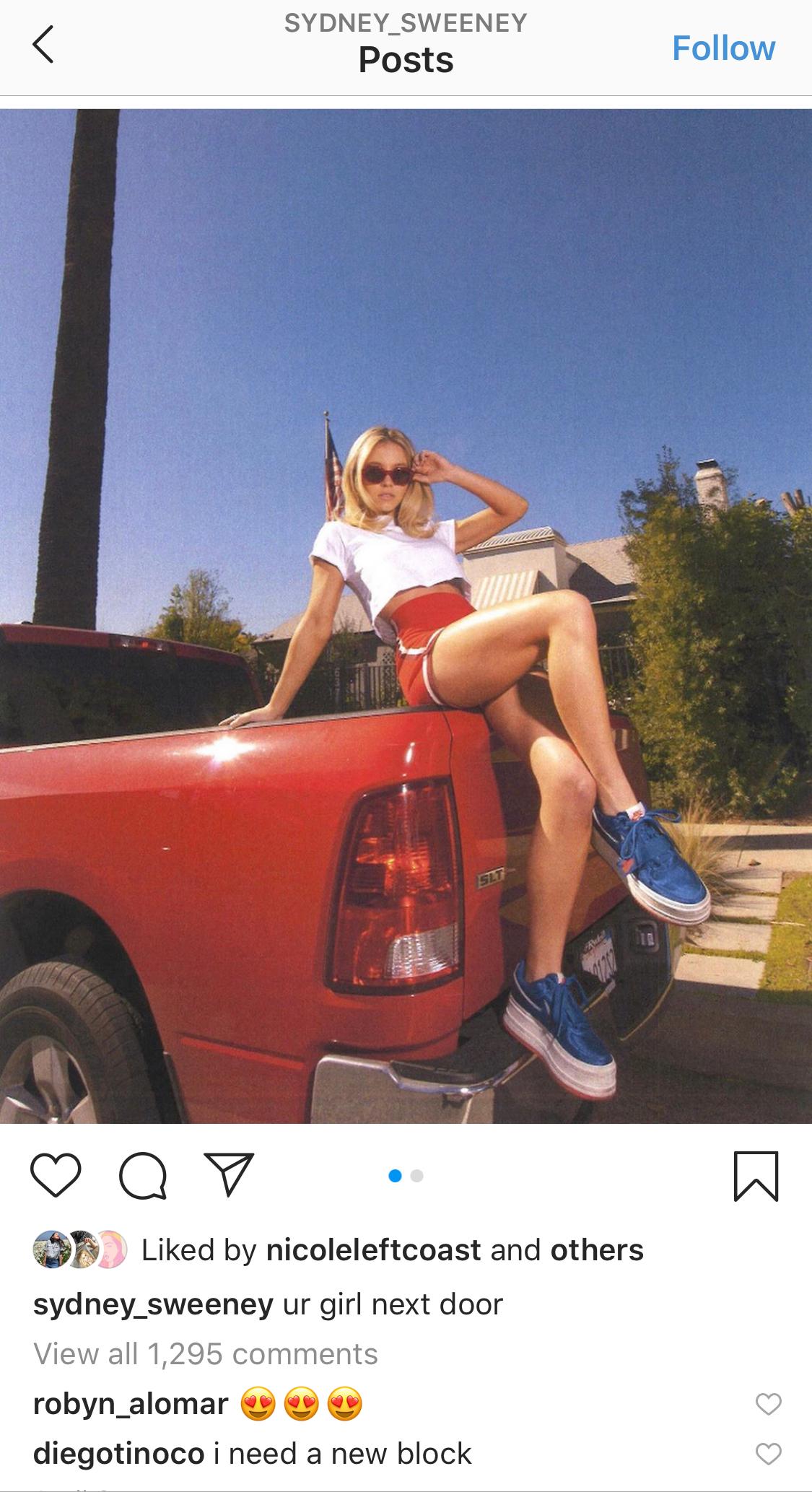 Article continues below advertisement
Obviously, this does not mean the two actors are romantically involved. When Elite Daily asked her about her dating life back in December 2019, she said, "I was like 'Oh my god, great first date," and said sarcastically about the dick pics she received (which have, by the way, totally scared her from using online dating apps, even on the down-low). 
If you look through Sydney's Instagram, you won't find any couple-y photos. This celeb is determined to keep her private life private.
In a world that, at this point, expects celebs to be totally candid and share every detail of their lives, it's refreshing that Sydney wants to keep things professional and focus on her work. Which we can't wait to see more of.