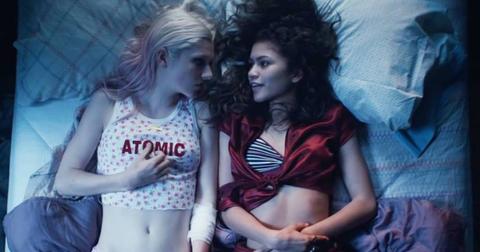 How Old Is the Cast of HBO's Controversial Teen-Centric Drama 'Euphoria?'
By Gabrielle Bernardini

Updated
The new HBO series Euphoria depicts a group of high school teenagers going through the trials and tribulations of adolescence. Drug overdoses, explosive fights, revenge porn, and trans culture are just a few topics this teen drama covers in the hour-long episodes. While HBO stands by their new series, which doesn't shy away from graphic sex scenes and drug use, some feel Euphoria should have been pulled from the network due to its explicit imagery.
According to the Parents Television Council: "HBO, with its new high school centered show Euphoria, appears to be overtly, intentionally, marketing extremely graphic adult content – sex, violence, profanity and drug use – to teens and preteens."
After receiving backlash from concerned parents and others about his new show, creator Sam Levinson told The Hollywood Reporter, "There are going to be parents who are going to be totally f--king freaked out." Adding, "It's a good insight into how hard it is to grow up in this time."
Though the cast of Euphoria play "teens" on the show, just how old are the actors in real life?
1. Zendaya (Rue Bennett)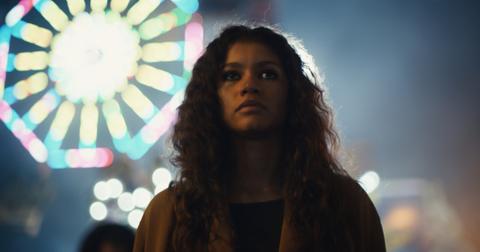 Age in real life: 22
Age in the show: 17
Straight from rehab and already looking for her next fix, Rue is constantly trying to quiet her mind and numb the pain inside her head. Meeting her best friend Jules certainly gave a spark to her life and helped her to sober up. However, she is constantly struggling with sobriety and making the right choices for herself.
2. Hunter Schafer (Jules Vaughn)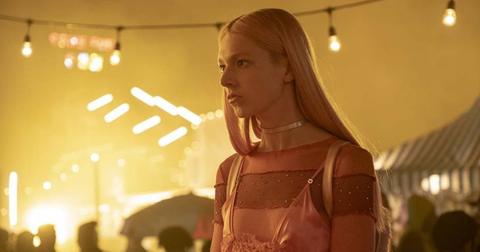 Age in real life: 20
Age in the show: 17
Crashing the most popular guy in school's house party is certainly one way to make an entrance into a new town... or slashing your arm with a kitchen knife in front of the entire class. Audiences learn that Jules started to transition at 13-years-old. Actively seeking out violent sexual relations with men, Hunter explains her character is constantly searching for "affirmation and love."
3. Algee Smith (Chris McKay)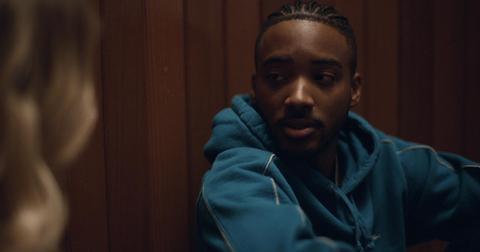 Age in real life: 24
Age in the show: 19
Chris is now officially a college freshman. Joining a frat and trying to fit into his new surroundings are some of the life experiences he's trying to navigate. Still dating high school student Cassie, Chris has a hard time expressing his feelings of what he wants compared to what his friends think.
4. Jacob Elordi (Nate Jacobs)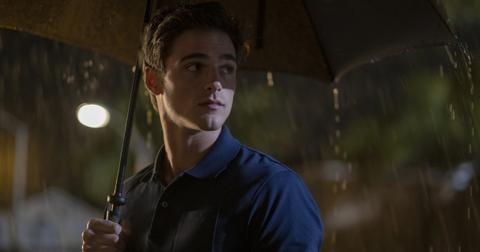 Age in real life: 22
Age in the show: 18
The hot jock with a very deep secret, Nate is constantly struggling with his inner demons, which stem from his relationship with his dad. While he tries to focus on his girlfriend Maddy Perez, possibly a little too much, his life becomes entangled with Jules via a dating app.
5. Sydney Sweeney (Cassie Howard)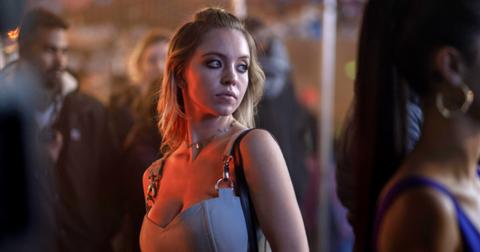 Age in real life: 21
Age in the show: 18
Cassie is in love with (boyfriend?) college guy Chris McKay. While their relationship seemed to be headed in a good direction, Chris still doesn't like to admit that he's settled down with the blonde beauty. Why? His friends constantly make crude remarks about Cassie and slut-shame her. Stand up for her, McKay!
6. Alexa Demie (Maddy Perez)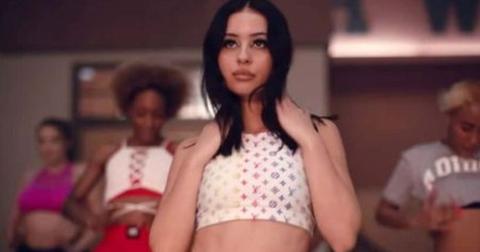 Age in real life: 24
Age in the show: 17
Though her relationship with hot-headed football star Nate is toxic, she continues to remain at his side. The couple continue to push one another's buttons and can get extremely jealous. If you get on either of their bad sides, watch out!
7. Barbie Ferreira (Kat Hernandez)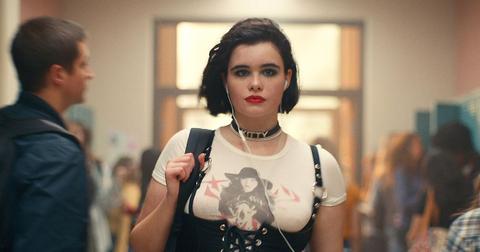 Age in real life: 22
Age in the show: 18
Kat is trying to find her identity in high school and begins experimenting with her sexuality. While many think of her as a shy virgin, Kat is eager to prove that there is more to her than being just Cassie and Maddy's friend.
8. Storm Reid (Gia Bennett)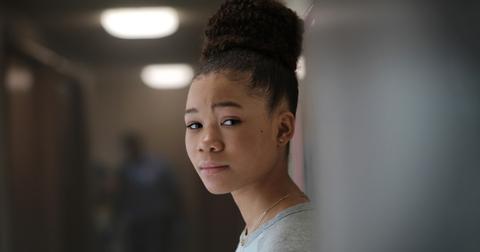 Age in real life: 16
Age in the show: 13
Finding her sister on the brink of death from a drug overdose, Gia continues to cope with the fallout of their relationship. Nothing can make things go back to the way things were before, so will these siblings mend their bond and be able to move forward?