Are 'Vanderpump Rules' Stars Scheana Shay and Lala Kent on Good Terms With Each Other?
'Vanderpump Rules' stars Scheana Shay and Lala Kent had a huge falling out last year but seem to have made up. Are the two new moms still friends?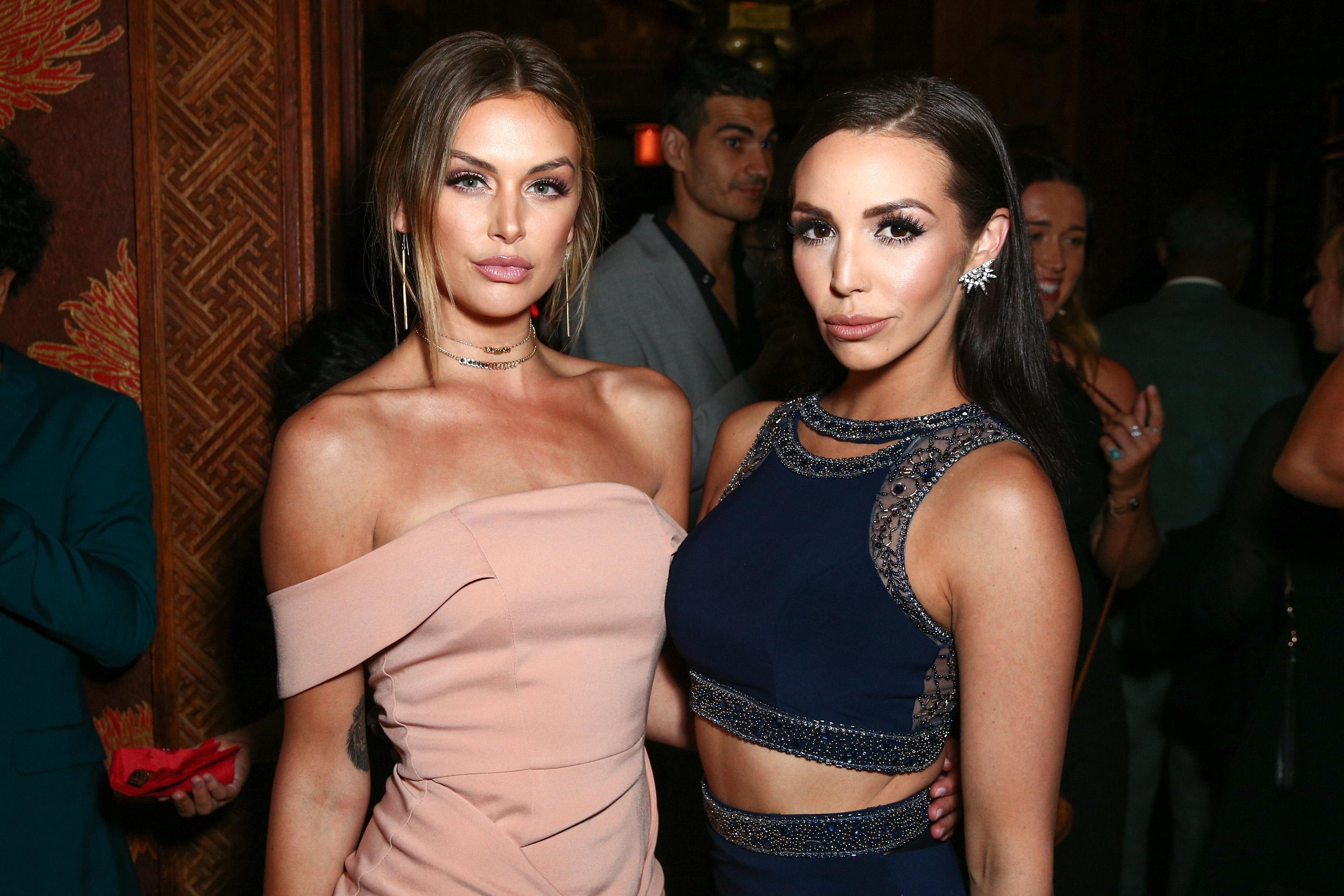 For the last four seasons of Vanderpump Rules, fans have gotten an inside look into cast members Lala Kent and Scheana Shay's roller-coaster friendship. The two reality stars spent most of 2020 throwing so much shade at each other over their last big falling out. I started because Scheana was very upset with the Give Them Lala podcast host when she felt Lala had abandoned her during her miscarriage.
Article continues below advertisement
Lala refused to take any responsibility and instead pointed the finger at Scheana's fiancé, Brock Davies. Lala said that he's the one who left Scheana alone in their home in Palm Springs, which led to the call for support in the first place. Lala, at the time, was on a double date and didn't leave to tend to her friend, and that's when Scheana lost it. She didn't even attend Lala's gender reveal.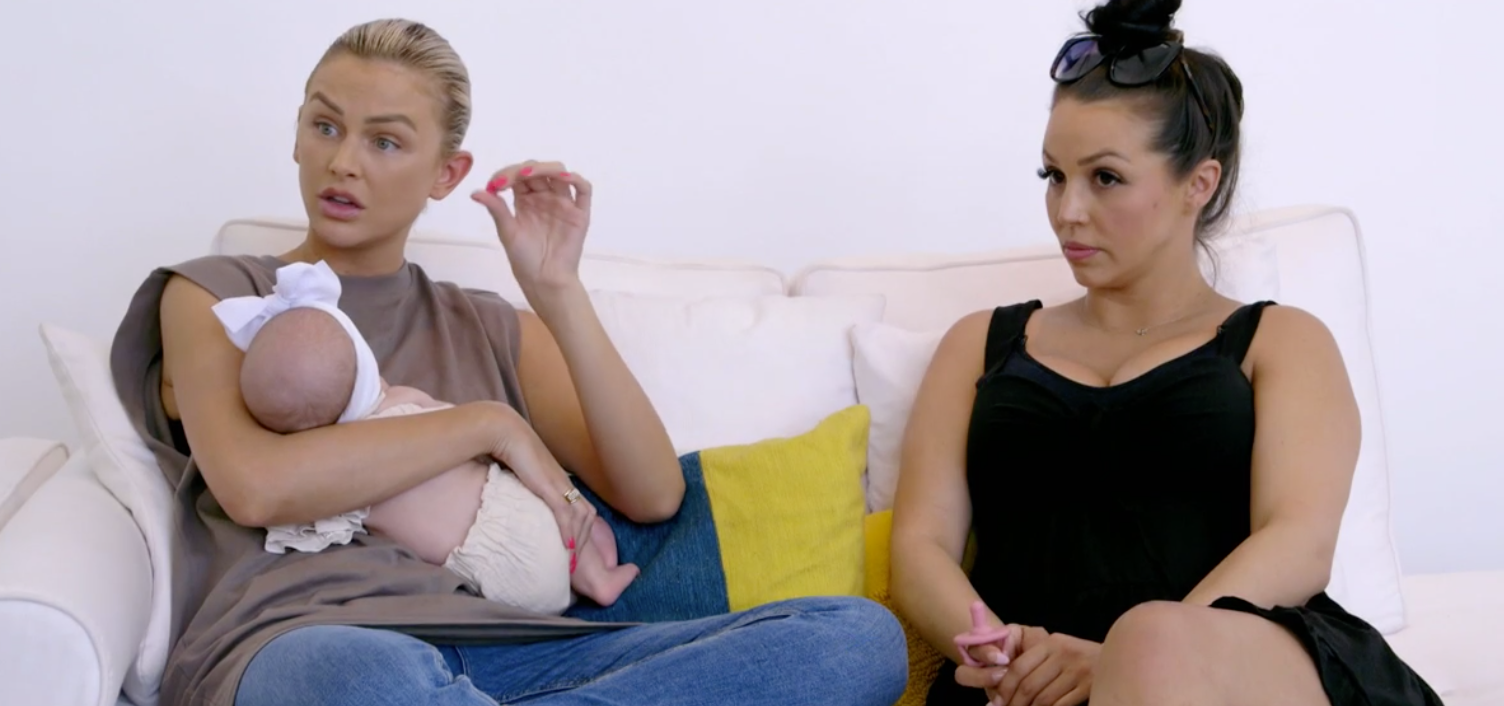 Article continues below advertisement
The two became embroiled in a nasty back and forth quarrel. At one point, Scheana claimed she had no plans ever to be friends with Lala again. Even throughout Season 9 of Vanderpump Rules, their friendship has been a bit up and down. Fans want to know where the two stand now. Are Scheana and Lala still friends? Keep reading to find out the status of their friendship.
Are Scheana and Lala still friends?
In the Season 9 premiere of Vanderpumps Rules, the cast celebrated Scheana's 36th birthday at Ariana Madix and Tom Sandoval's home. Even though Scheana and Lala had been feuding, she still chose to invite her to the party.
Article continues below advertisement
Halfway through the celebration, Scheana pulled Lala to the side to hash things out. The birthday girl told Lala, "I felt like that day in Palm Springs, I just really needed you. And I don't know if you understood how hard that night was for me and what place I was in."
Lala came back at her and said, "I answered every phone call. I offered to come and see you. You said you wanted to be by yourself. Then you told me that you were ready to see me and I said, 'I'm on my way to dinner.' I wasn't there for you the way you wanted me to be there, but I was there, and I stand by that."
Lala went on to tell Scheana that she was mad that their fight had been publicized and went on to reveal how depressed she became after people wished terrible things on her child.
Article continues below advertisement
The two hashed everything out, with Lala saying in the end, "I actually really adore you. And I hate that we couldn't share our pregnancy experiences, and those are moments that we cannot get back. And I want your kid and my kid to be friends."
Article continues below advertisement
Schenna added through tears, "I would have loved to have gone through that with you. And I was just wishing you were there to give me a hug." It's great that they finally made up and are friends again, and are on the path to healing their relationship.
Over the past few months, the two have hung out with their babies together. When discussing if she was still friends with Lala and Stassi Schroder or not with Page Six, Scheana responded, "When you go through childbirth, it really does change you. It makes all of the petty, podcasts, Instagram Live bulls--t, he-said-she-said stuff, just go out the window.
"That's not important. It's important having a support system and being able, for all of us, to get past all that other stuff and be friends again."
Vanderpump Rules airs on Wednesdays at 9 p.m. EST on Bravo.