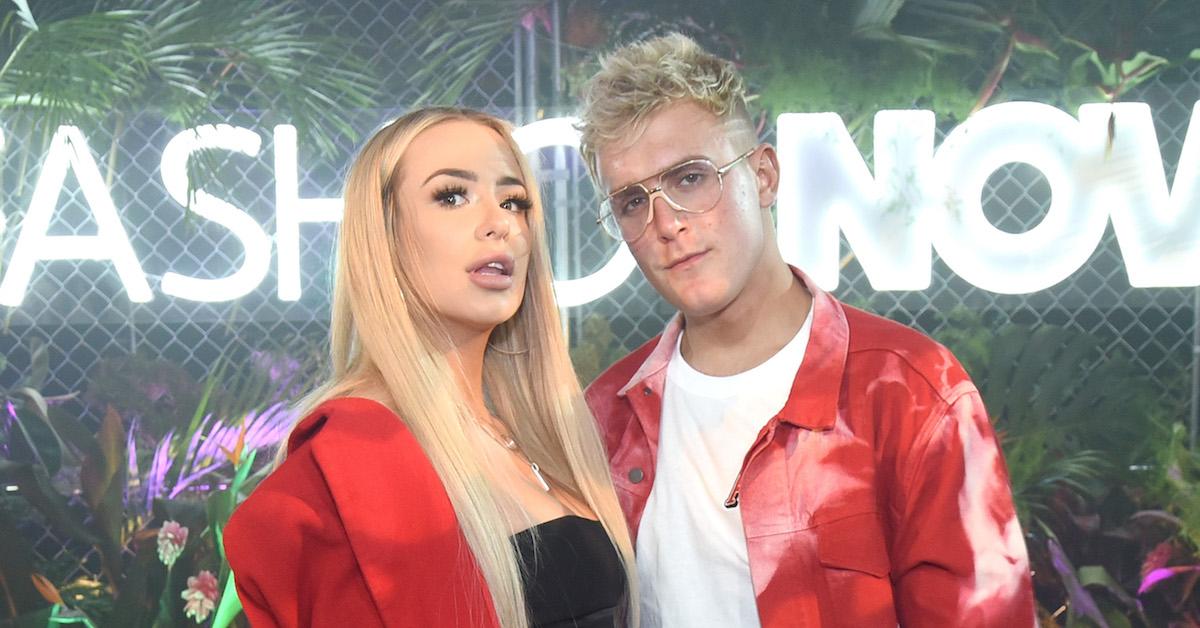 Fans Call BS on Tana Mongeau and Jake Paul's Engagement
When YouTubers Tana Mongeau and Jake Paul started dating not that long ago, fans weren't all that surprised. They're both controversial internet personalities who do outrageous things for views, so it made sense for them to hook up.
Article continues below advertisement
But Are Tana Mongeau and Jake Paul actually dating?
When news broke that the couple was engaged after celebrating Tana's 21st birthday in Las Vegas, followers grew suspicious. It all sounded like one of Jake's elaborate pranks, concocted to make headlines.
Fans may doubt the validity of their engagement, but it certainly looks like Tana and Jake are together IRL.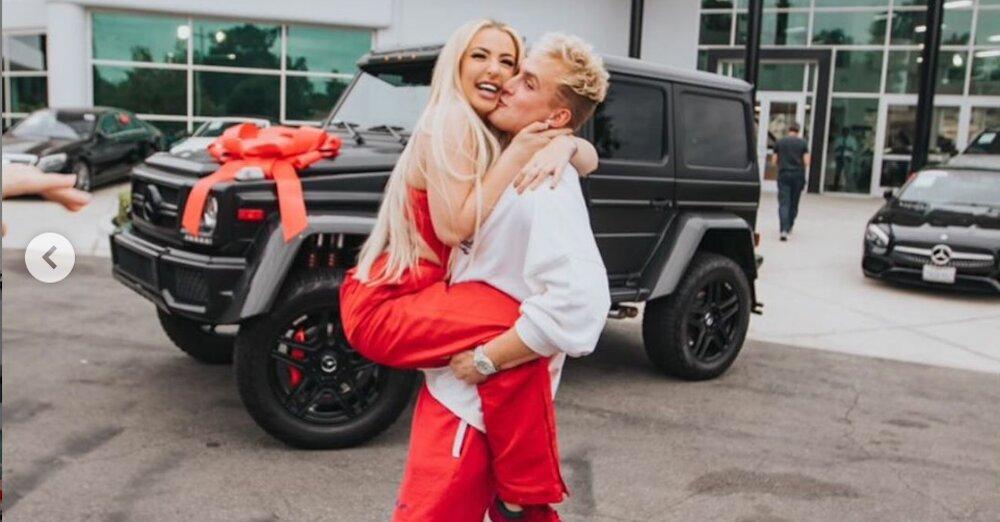 Article continues below advertisement
Though the relationship may have started out casual — Tana did write "new video with my rebound" on Instagram — the pair grew more serious quickly. They even posed as a family with young social media stars, Ryatt and Tydus Talbott (who goes by Mini Jake Paul).
Before he allegedly got down on one knee, Jake gave Tana a $124,000 Mercedes G Wagon for her birthday, which is a hell of a lot of money to shell out for someone you're just hooking up with. So whether or not you believe the engagement to be real, their romance seems legit.
Article continues below advertisement
How long have Jake Paul and Tana been together?
The couple started dating just two months ago. Both influencers first posted photos of each other on April 30, with Tana writing, "link in bio to join us in bed ;)."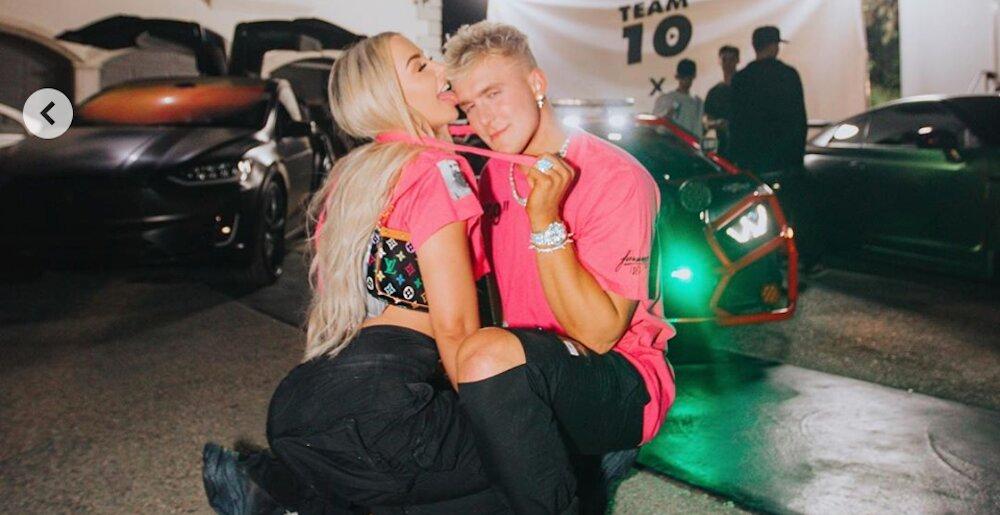 Article continues below advertisement
Though the duo has shared plenty of PDA pics since, Jake and Tana have been caught in lies before. For example, Jake's relationship with fellow YouTuber, Erika Costell, was faked for publicity.
"We're not even actually dating. It's like the WWE," Jake, 22, told The New York Times in an interview. "People know that's fake, and it's one of the biggest things of entertainment."
So it's safe for us to assume that a proposal 60 days in is all part of the big show, right?
Tana and Jake Paul insist they're really engaged.
The pair chose to announce their big news on Twitter, with Jake simply writing, "i proposed," and Tana tweeting, "ITS MY 21ST BDAY AND IM ENGAGED HOLY S--T i just woke up i'm sober omg what is going on."
Article continues below advertisement
When one follower commented, "if this is a joke i'm going to be pissed," Tana responded, "it's not. i'm engaged. holy f--k." She later added, "damn i just blew out my birthday candles and truly thought 'i have everything i'd wish for' — and legit got emotional."
But a video of the blonde beauty's ring has left fans — and diamond experts — skeptical. After seeing Tana show off the bling, Ira Weissman, founder of The Diamond Pro, spotted some inconsistencies.
Article continues below advertisement
"You can see the exaggerated sparkling light reflecting off of something in the bottom right of the frame in the beginning of the clip. This is exactly what you would want to use to try to enhance the sparkle of a simulated diamond to make it look like the real thing," Ira explained to E! News.
"Plus, the glassy look of the very large center stone as it's brought closer to the camera also points heavily towards it being a cubic zirconia," he continued.
Our new life motto: Never trust an influencer.