Are Tayshia and Zac Still Together and Engaged? (SPOILERS)
Even though Reality Steve was wrong about Brendan's self-elimination, is he right about Tayshia and Zac's engagement and status?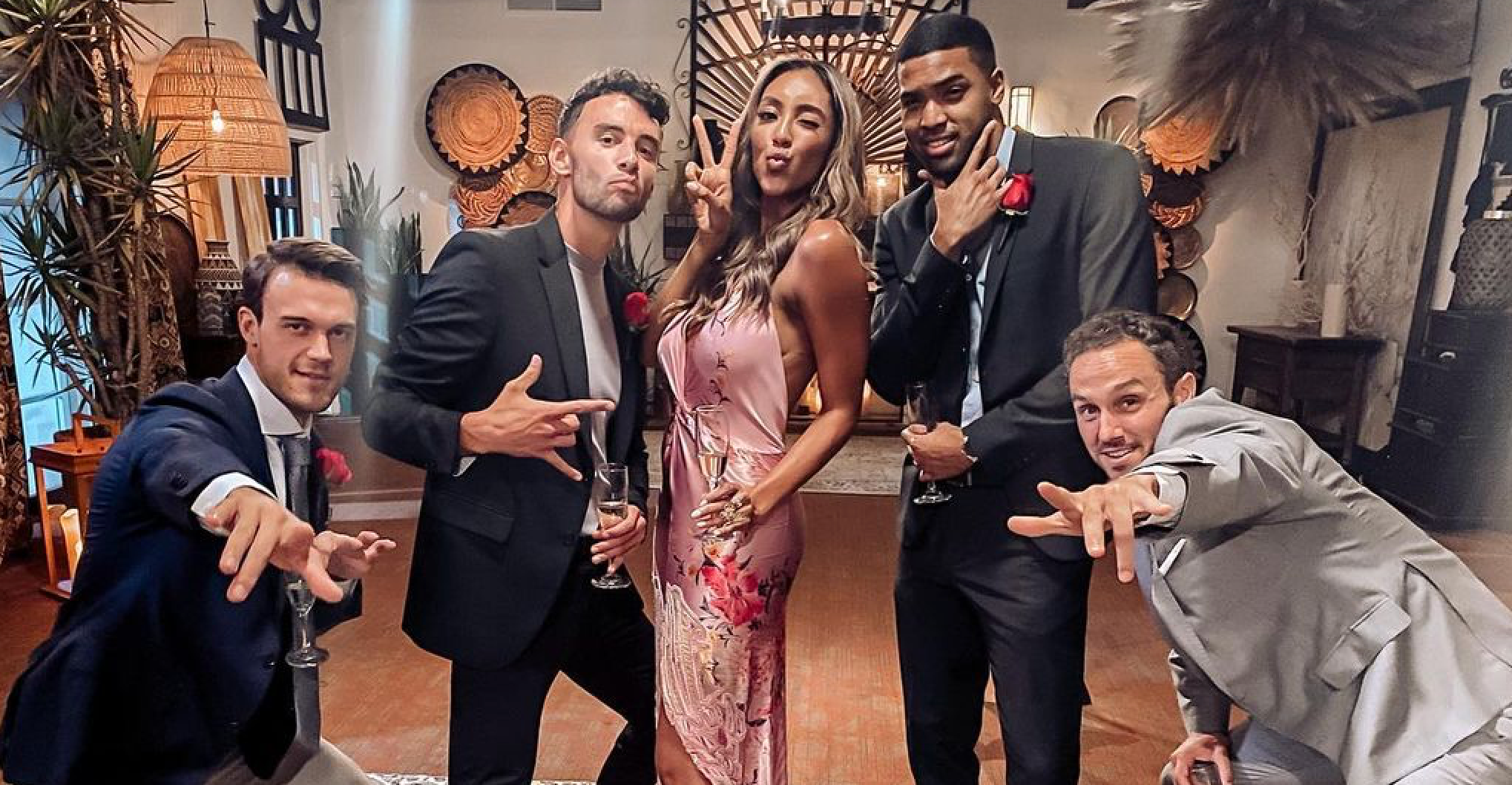 Another record-scratching Season 16 Bachelorette moment recently unfurled and now we need to unpack all the details together. Bachelorette spoiler king, Reality Steve, recently blogged about how Tayshia and Zac will end up together, since Brendan supposedly self-eliminated. At the time, it was thought that Brendan's family didn't show for the hometowns which made people think he self-eliminated, but it was actually just his parents who didn't show. His brother, sister-in-law, and niece all show up.
Article continues below advertisement
Plus, Ben gets eliminated at No. 4, not Brendan. We ultimately learned that the final three are Zac, Brendan, and Ivan. We now know that Zac was indeed Tayshia's final choice, just as Reality Steve had predicted. But now that the finale is over, and the shooting for it has been over for quite some time, are Tayshia and Zac still together?
Article continues below advertisement
Are Tayshia and Zac still together?
A lot of fans agree that Tayshia and Zac have really amazing chemistry, so it wasn't too surprising that Tayshia gives Zac the rose and it turns out these two end up together. In fact, Tayshia and Zac jumping into the fountain to make out might be the most romantic moment of 2020 (not that we have a lot to choose from, but still). Plus, Tayshia has confirmed that Zac is husband material when asked who had more of it. "I feel like all of them. But probably Zac," Tayshia said.
Article continues below advertisement
During the episode on Dec. 8, Tayshia did defend her decision to admit she was falling in love with Zac, saying, "You know, I did do something that usually you're not supposed to kind of do, just because you don't want to say it to too many people. But at the same time, I'm there to find my person. So if that's what I'm feeling, then I felt like, why not say it?"
Although Reality Steve did not say that an engagement was on its way, it does appear that Tayshia is still engaged to Zac. As Reality Steve wrote ahead of the finale, "I highly doubt they've called off their engagement some time in the last 3 months. So if you're asking me what I think happens tonight, there's your answer. Picked Zac, engaged, and still engaged to this day," he wrote. "Just wish I could've been more confident all season to have been telling you that."
Article continues below advertisement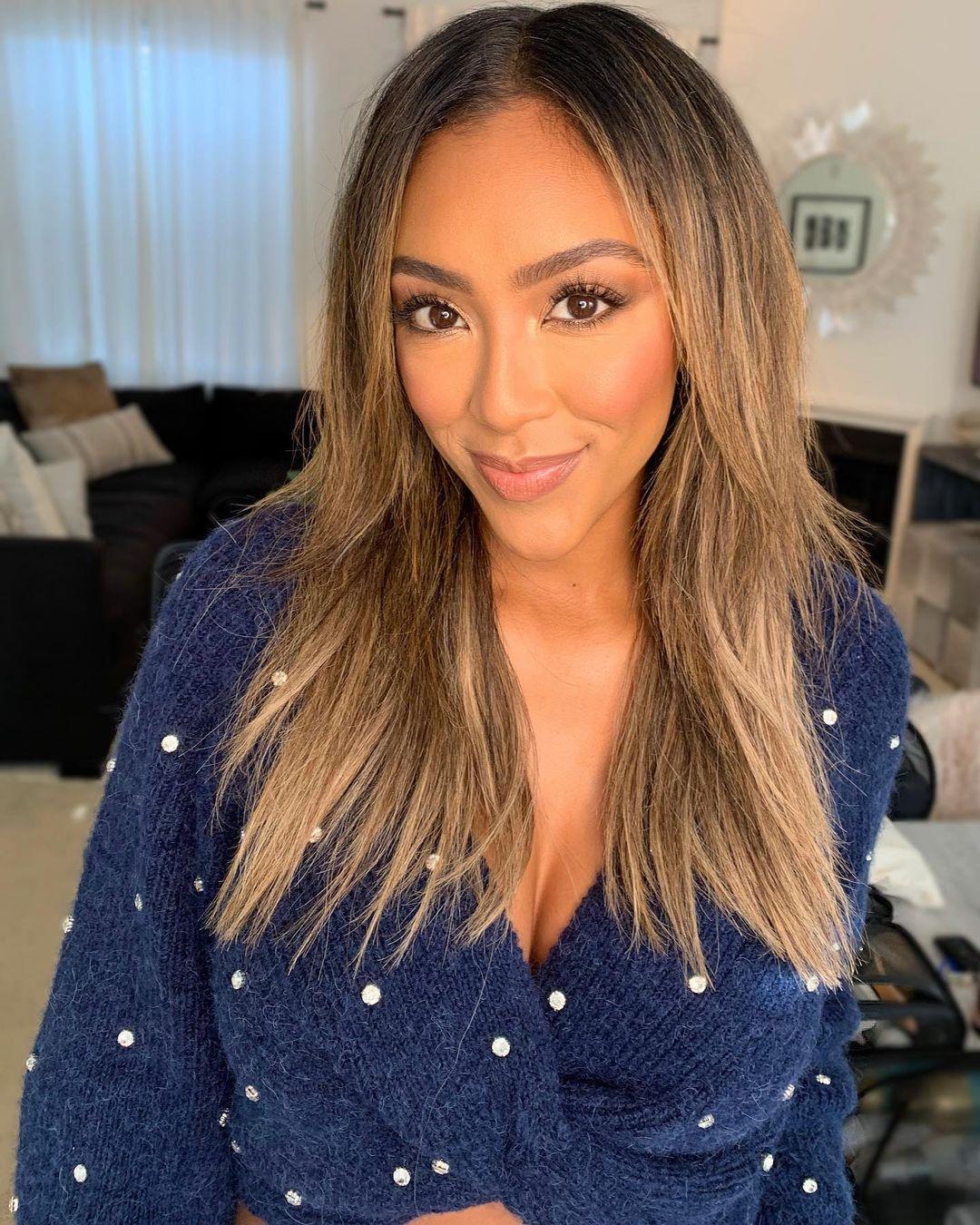 Even more proof that the couple are still together? Tayshia was spotted with a diamond ring on that finger on Dec. 1 in her Instagram Stories. The ring certainly looks like an engagement ring, but would Tayshia be that forgetful as to let the world know of her engagement before it aired? Or is she just messing with us?
As it stands, some fans have noted that Tayshia and Zac don't follow each other on Instagram, which might show that there's trouble in paradise, but it's not unusual that the cast of The Bachelor or Bachelorette would avoid doing things like following each other to give any hints about their current status. It's for the same reason you wouldn't see Tayshia posting photos of just Zac ahead of the finale.