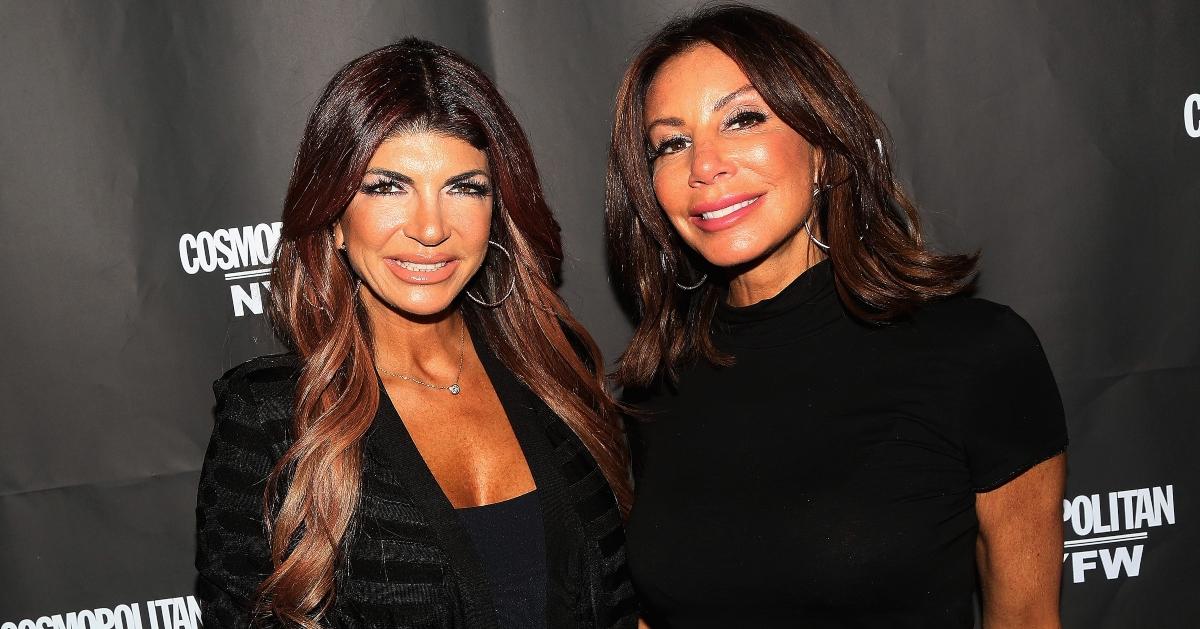 From Table Flipper to Bridesmaid: Here's Where Things Really Stand With Teresa and Danielle
When Season 1 of Bravo's The Real Housewives of New Jersey wrapped in 2009, it seemed like an impossibility that Teresa Giudice and Danielle Staub would ever be friends again. During the Season 1 finale, Teresa infamously flipped the table at Danielle after the latter told her to "pay attention, puh-lease."
Article continues below advertisement
The table flip put the show on the map, and it brought every Real Housewives franchise up in popularity. Teresa stood by the flip, even though Danielle's two young daughters were in attendance at the time.
Danielle left the show after Season 2, much to the satisfaction of her co-stars, and fans who loved to hate her. On Season 8, she finally returned to the franchise, as a friend of none other than Teresa.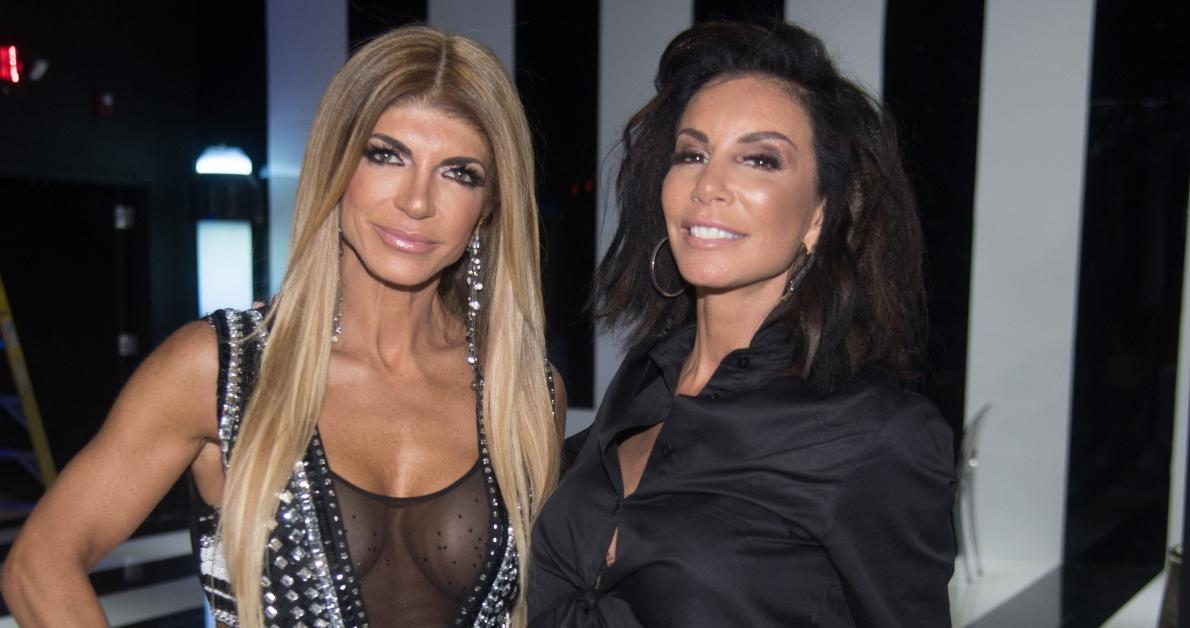 Article continues below advertisement
Fans were shocked to learn that Danielle and Teresa had reconnected following Teresa's prison sentence, and the passing of her mother. She went on to be a bridesmaid in Danielle's wedding to Marty Caffrey (which ended less than six months later), and the two have been thick as thieves.
In Season 10, however, there are some cracks in the facade of their friendship, as Teresa told a secret about Danielle to the rest of their co-stars. Are Teresa and Danielle still friends? Read on to find out.
Are Teresa and Danielle still friends?
When the ladies of RHONJ went to Jamaica in Season 10 to celebrate Jennifer Aydin's birthday sans Danielle (who is not a full-time cast member), it was clear that the reality star would be a topic of conversation. At a dinner, Teresa revealed that Danielle and her ex-husband, Marty Caffrey, were sleeping together again.
Article continues below advertisement
Teresa then called Danielle at the table and asked for confirmation. Danielle hung up on her, and was upset that Teresa would talk about such a private matter in front of the group.
The two made up on the show shortly thereafter, but it's been reported that things only got worse from there. Us Weekly exclusively learned from multiple sources that Teresa and Danielle not-so-shockingly ended their friendship after the events still to come in Season 10.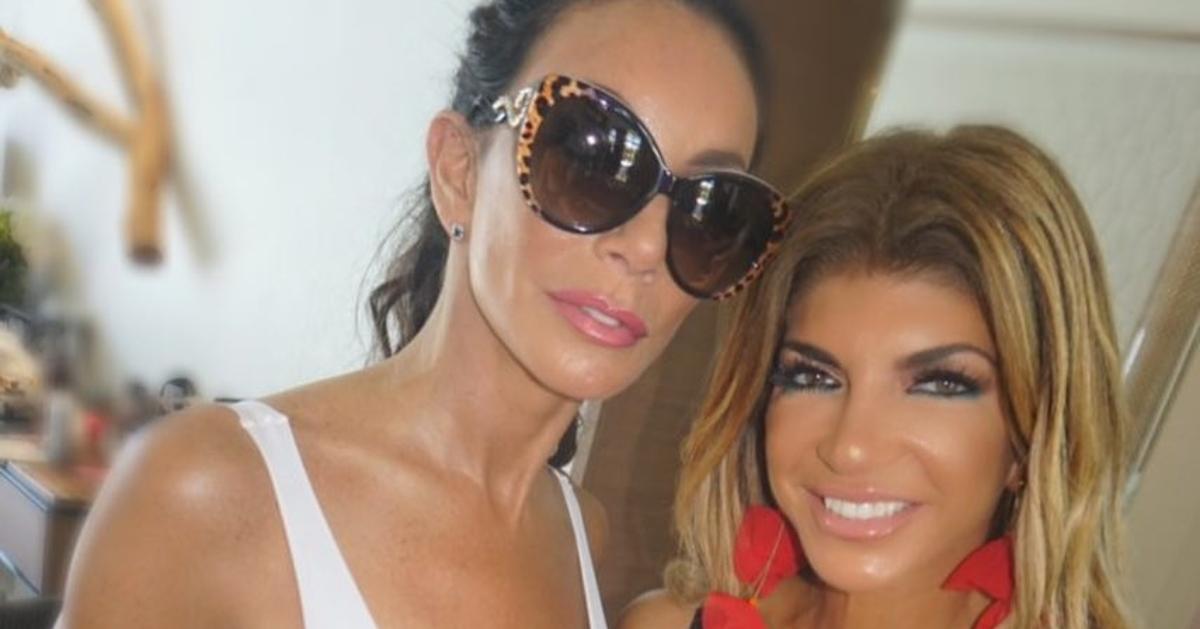 Article continues below advertisement
"By the end of the season, there was a lot of finger-pointing between Teresa and Danielle and it led to their falling out," one source said.
Danielle also no longer follows Teresa's Instagram page, though she does still follow two fan accounts for her. Teresa does not follow Danielle either.
Danielle used to post pictures with Teresa on her page to celebrate their friendship, but she has not done so since Teresa's birthday back in May of 2019. Their reported fallout was said to have occurred around June of that year.
Article continues below advertisement
Danielle spoke out on the state of her friendship with Teresa.
While attending an event for Us Weekly in September of 2019, Danielle spoke to OK! Magazine about where things stood between her and her former enemy-turned-friend.
"I wouldn't know," Danielle said about what's happening in her friendship. "I'm far too busy and focused on my life now. I've been trying so much in my life to fit in with other people's molds or what they need from me."
Article continues below advertisement
Danielle teased that she's more focused on herself than putting energy into her friendships (she had, at that point, just confirmed the end of her engagement to Oliver Maier).
"I'm just fulfilling my own needs. I hope everything is good for her. I wouldn't wish her ill at all. I mean it's been a 13 year relationship so we'll see what happens."
When asked to elaborate on what she meant, Danielle said she wasn't even "sure what happened."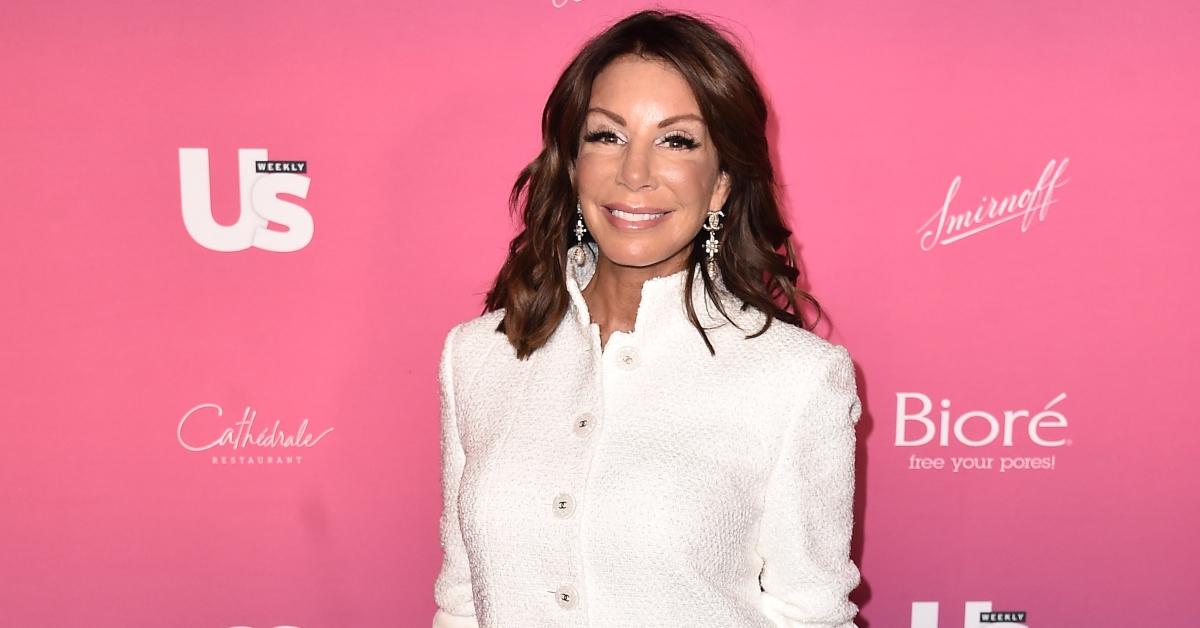 Article continues below advertisement
If viewers are waiting for a Danielle and Teresa Reconciliation 2.0, they'll have to hold their breaths. Danielle reiterated that she's only thinking about herself.
"If our paths cross then we'll see then," she said about giving their friendship another go. "Right now, I can't focus on what about this or what about that. I don't want to fit into anyone else's mold but my own."
The tea is piping hot, and we can't wait for it to spill over on Season 10 of RHONJ. It airs on Wednesdays at 8 p.m. on Bravo.