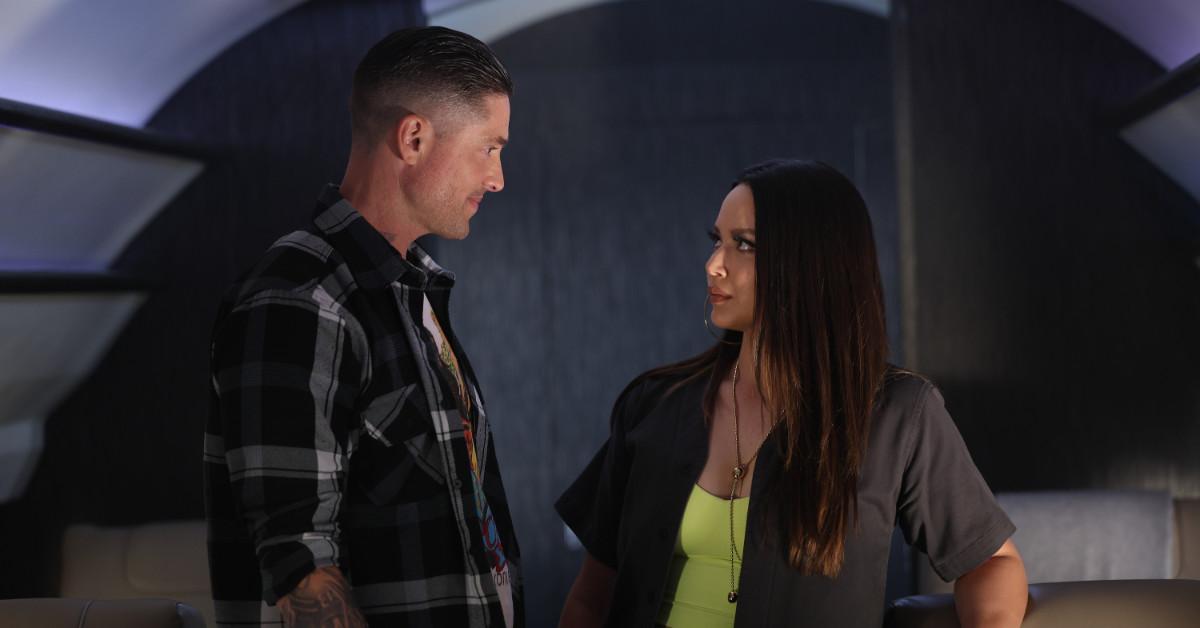 Tim and Lucy Will Face "Repercussions" After Kissing on 'The Rookie'
After that "juicy" Season 4 finale, fans wanna know: Are Tim Bradford (Eric Winter) and Lucy Chen (Melissa O'Neil) together on The Rookie? Is their long-simmering sexual tension finally boiling over?
Article continues below advertisement
We won't have long to find out: The Rookie returns for Season 5 tonight, Sunday, Sept. 25, at 10 p.m. ET. But Alexi Hawley, the creator of the ABC cop show, already gave fans a sense of what to expect for the "Chenford" ship this season. Read on, Rookie devotees…
Tim and Lucy kissed in the Season 4 finale of 'The Rookie.'
In the Season 4 finale, "Day in the Hole," Tim goes undercover as a drug dealer named Jake, of whom he's the spitting image, in an effort to take down a drug kingpin. And when the LAPD team discovers that Lucy looks due like Jake's girlfriend, a woman named Juicy, Lucy joins Tim in the operation, as TVLine recaps.
Article continues below advertisement
The colleagues get together after hours at Lucy's apartment to work on their pretend-PDA. Tim gives her a quick peck that leaves Lucy wanting more. "Sorry, is that it?" she says.
Tim, taken aback, stammers, "You know what, if you're going to criticize, then–"
But then Lucy takes command of the situation, pulling Tim into a steamy kiss that lasts a full seven seconds… and is only broken off when Lucy's roommate, Tamara Colins (Dylan Conrique) barges into the room.
Fans rejoiced about the "long-awaited Chenford kiss."
After "Day in the Hole" aired, the Daily Express logged some Rookie fans' reactions to that big moment for Tim and Lucy. "I can't believe the long-awaited Chenford kiss finally happened," one person tweeted. "It was worth waiting four years for this scene."
Article continues below advertisement
Another Twitter user wrote: "Can't decide if that was evil of @therookie to give us a Chenford kiss and give us nothing more or brilliant to keep us coming back next season."
And a third viewer tweeted, "My emotions were all over the place last night and I promptly cried myself to sleep because #Chenford kissed!"
Article continues below advertisement
There will be "repercussions and fallout" after that cliffhanger, Alexi Hawley says.
At a San Diego Comic-Con panel this July, Alexi discussed that Chenford lip-lock in the Season 4 finale, saying that we'll see some consequences of that romantic development in season 5. "Obviously, we left quite the cliffhanger last season with the kiss which we've been building up to," Alexi said, per Deadline. "There will definitely be some repercussions and fallout from that."
Tim and Lucy will go undercover again in the Season 5 premiere.
As TVLine reports, Tim and Lucy are back undercover in tonight's Season 5 premiere, "Double Down." And when a casino employee recognizes Tim, Lucy grabs the woman by the hair, as we can see in a promotional image.
Article continues below advertisement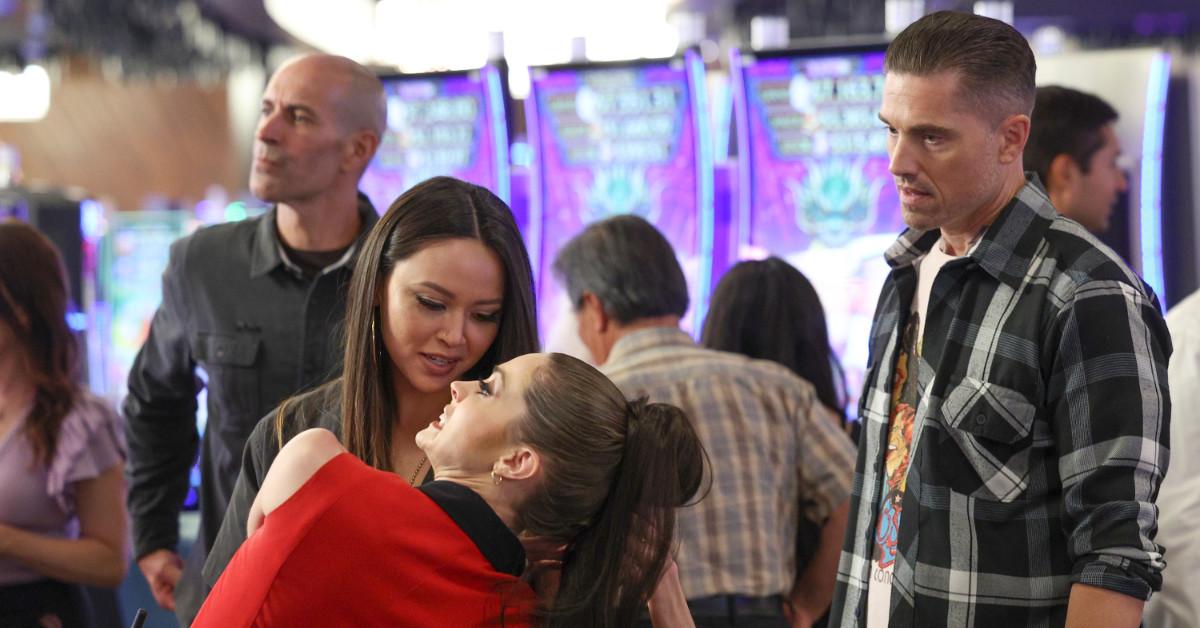 Here's ABC's synopsis of the Season 5 opener: "Officer John Nolan is once again face-to-face with serial killer Rosalind [guest star Annie Wersching], and she wants him to know she's not done with him yet. Meanwhile, officers Bradford and Chen work undercover with Detective Lopez [Alyssa Diaz] and the Las Vegas Police Department to arrest leaders of a major criminal enterprise."
The Rookie Season 5 premiere airs tonight, Sunday, Sept. 25, at 10 p.m. ET on ABC.