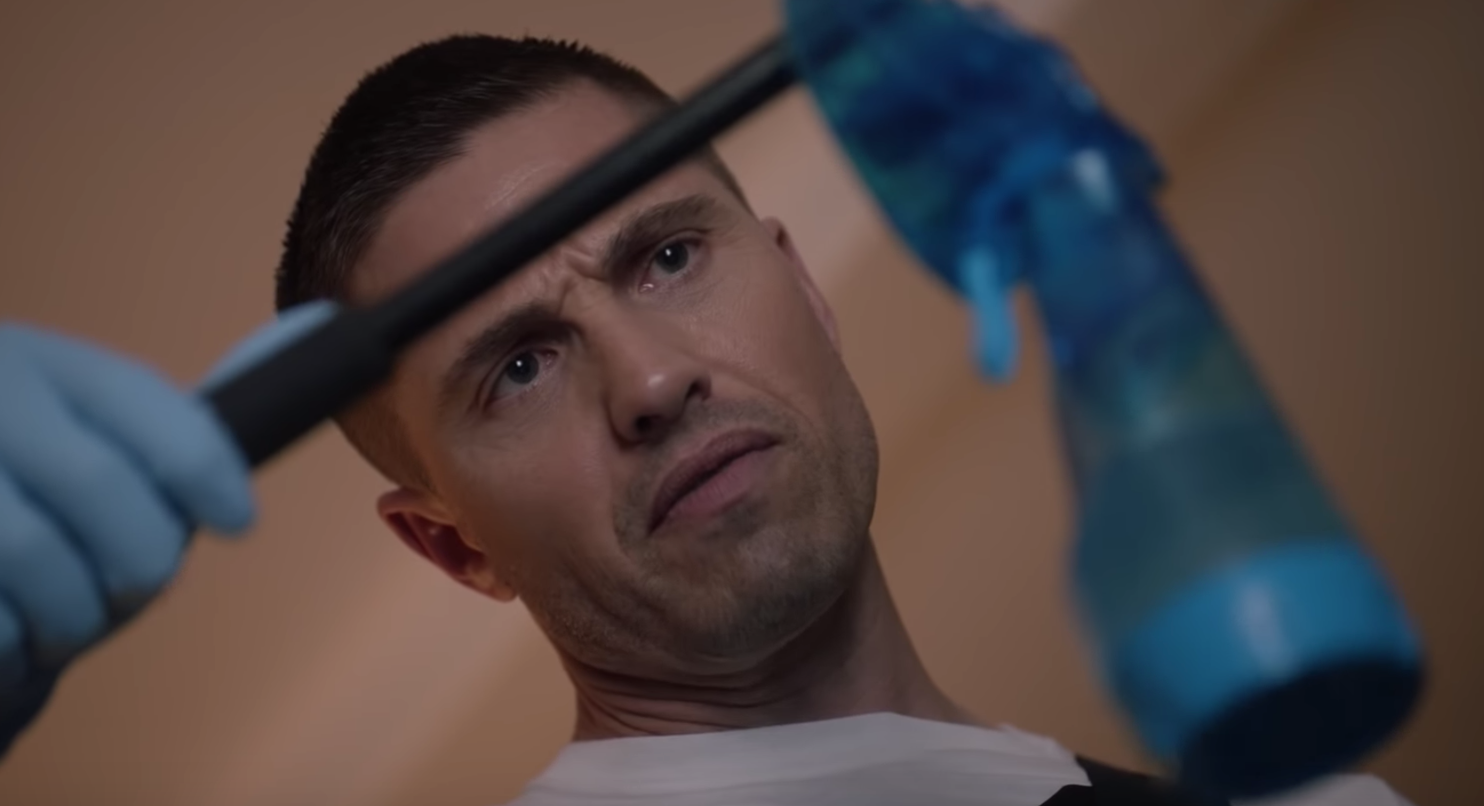 If You're Worried Officer Bradford Died in 'The Rookie' Season 1 Finale, Have Hope
Season 2 of The Rookie premieres this Sunday (September 29), and it seems like we've had to wait forever since that insane Season 1 finale back in April. In "Free Fall," we watch Officer West confront a dangerous suspect in a bus full of innocent people. Nolan and Bishop check out a dead man who was found in a bus station bathroom, learning that he played a part in spreading a deadly virus, a bioterrorism plot that threatens to take out all of L.A. (and probably the world if this is anything like Contagion).
Article continues below advertisement
Then, Officers Bradford and Chen go to the house of another bus passenger who came in contact with the virus. Just as Tim Bradford (played by Eric Winter) realizes this guy has been infected by whatever is in his backpack (he accidentally grabbed somebody else's), the man coughs up blood and Bradford get sprayed in the face with it. Even though he gets an experimental vaccine dosage, it's unclear if Bradford is in the clear yet, since the Season 1 finale ended with him fainting. Ughhhhh, cliffhangers!
Article continues below advertisement
Did Officer Bradford die in The Rookie Season 1 finale?
Okay, so we're not certain, but we're leaning toward a hopeful "no." BUT. We do know that Bradford has been infected by a deadly virus (it has a 90 percent kill rate), and from the looks of it, the virus is highly contagious. While Bradford isn't in good shape in the Season 1 finale, he's not dead! And the rule of thumb is that if you don't see a character actually die, then they ain't dead.
Article continues below advertisement
And no, the Season 2 trailer for The Rookie doesn't give anything away.
The only time Officer Bradford is mentioned in the Season 2 trailer is when he's convulsing in an ambulance, or when it shows him passing out. Clearly the Rookie showrunners want to keep Bradford's fate under wraps until the Season 2 premiere.
Article continues below advertisement
But there are some promising signs that Bradford survives the virus.
First of all, Eric Winter isn't slated to be in another TV show or major movie. According to IMDb, Eric will be starring in a TV movie called A Taste of Summer, but other than that, his schedule is pretty open. Why would he leave The Rookie unless the showrunners or writers wanted to write him off? Seeing that Bradford is a fan favorite, that doesn't seem likely.
Article continues below advertisement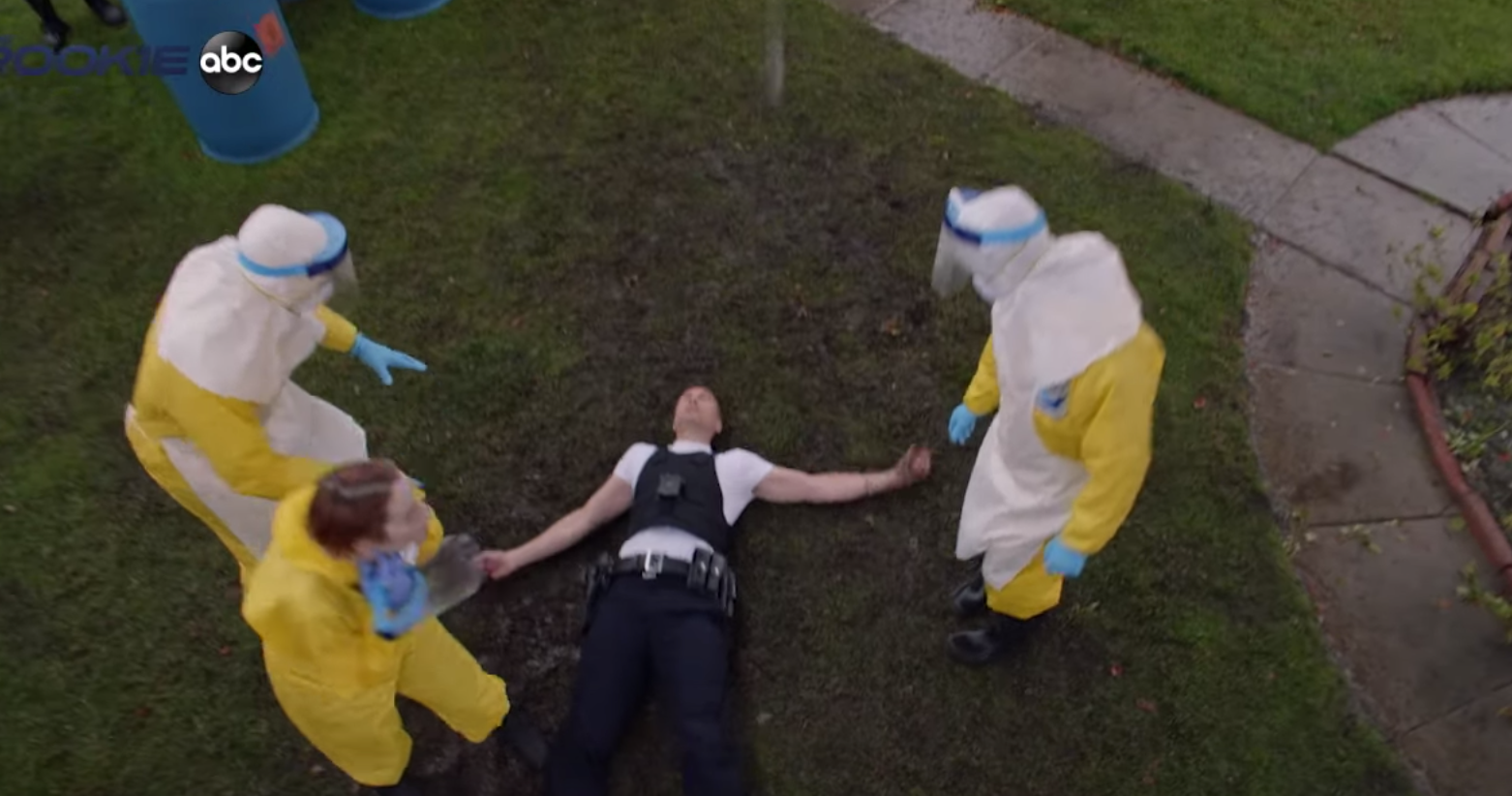 Article continues below advertisement
And on top of that, there might be a love triangle? Possibly involving Officer Bradford?! Eric tells Parade, "What I'm hearing is there are rumors of love triangles on the show. We'll see how that falls. Whether the triangles are going to be within Nathan, or my character, or different—both of us. But, I think we are going to see a love interest for Tim. The way it's all revealed is going to be quite interesting, can't spoil that much of it."
The only sure way to find out if our fave officer-in-training makes it out alive is by tuning in to the Season 2 premiere of The Rookie this Sunday. It airs on ABC at 10 p.m. EST.