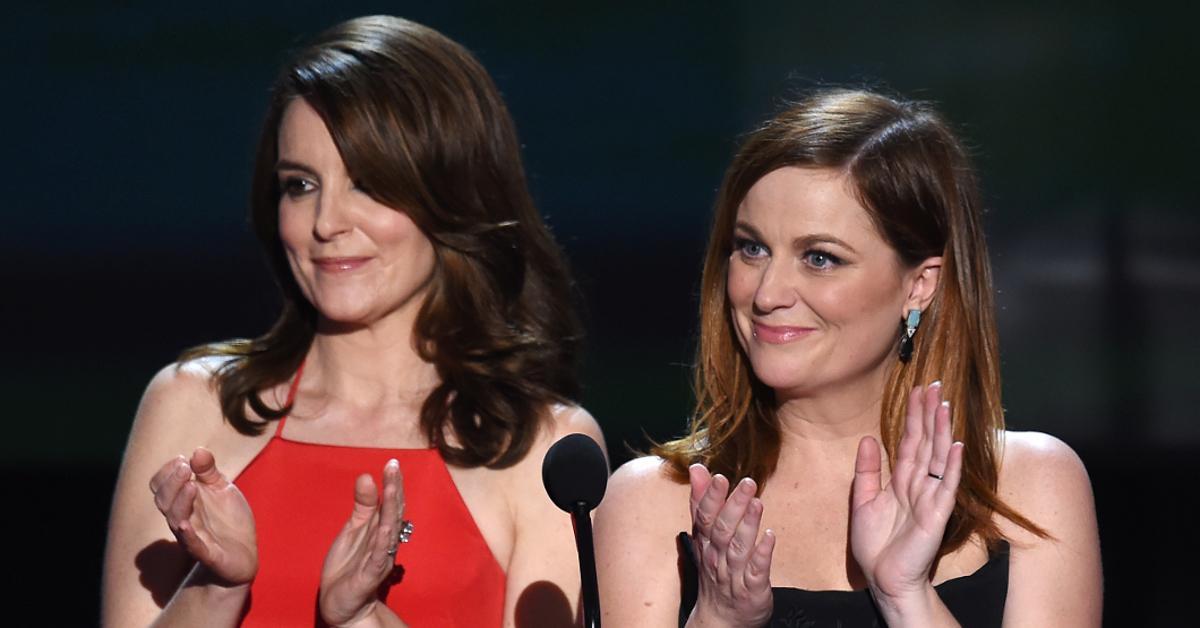 Tina Fey and Amy Poehler Aren't Just "Professional" BFFs, They're Besties IRL
Tina Fey and Amy Poehler are known for amazing on-screen chemistry and playing best friends on camera, but are they besties outside of work?
Ever see an on-screen duo that's got "best friends" written all over them? Yeah me too, which is why it's always a letdown whenever you discover that those movie/TV show BFFs aren't really the everlasting #friendshipgoals couple you imagined they would be in real life. Is that the case with Tina Fey and Amy Poehler, though? Are they really best friends?
Article continues below advertisement
You bet your Donnie Wahlberg autographed Blu-Ray of 'Sisters' Tina Fey and Amy Poehler are best friends.
Tina and Amy first met in 1993 at a legendary Chicago comedy location: the ImprovOlympic. The theater's co-founder, Charna Halpern, introduced the comedians to one another. Amy spoke of her first meeting with Tina: "Charna took a liking to me, and me to her. She told me I was just as good as the big boys. She believed in me. She said there was another new improviser in another one of her classes whom she thought I would really like. Her name was Tina and she was like me but with brown hair."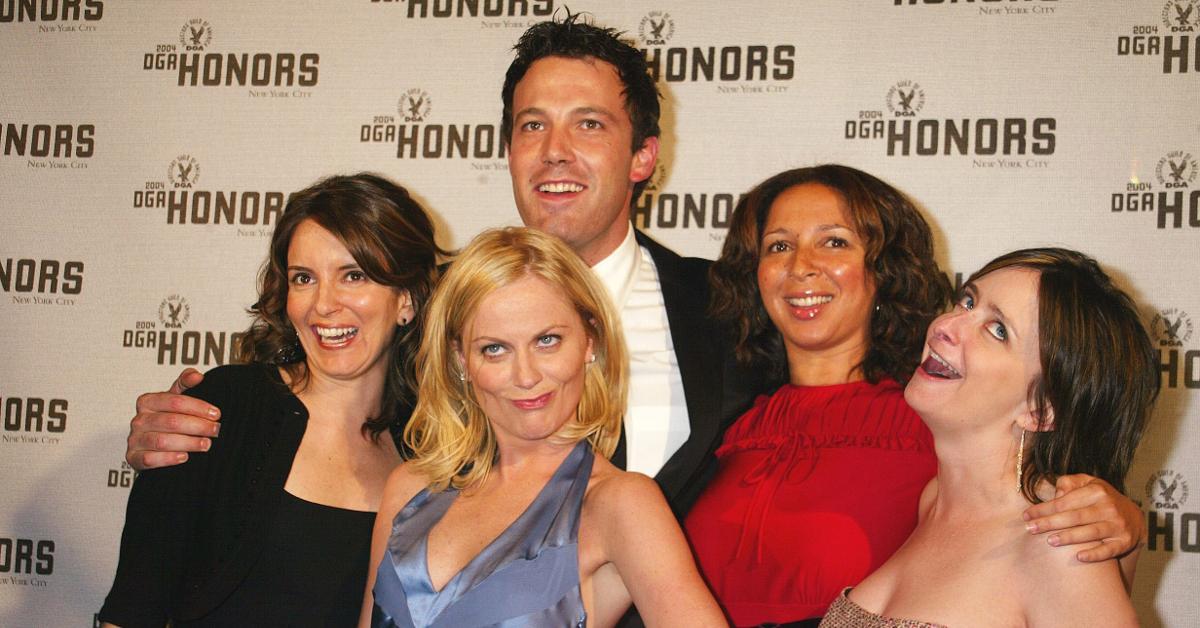 Article continues below advertisement
Charna said of Tina and Amy, "They were just instantly brilliant … They were not the typical women who get steamrolled by men. [They] were no shrinking violets. They were bold and ballsy and fearless."
Amy remembers a one-act play Tina wrote about Catherine the Great, who purportedly slept with a horse.
Article continues below advertisement
Tina said of the piece, "Yes, yes. I used to take playwriting classes, and I wrote a one-act play — I can't remember the name of it, but it was really about the way women are perceived as leaders. In the play, Catherine the Great would say things like, 'You know, John F. Kennedy had extramarital affairs and no one says anything. But I bang one horse and now I'm a horse banger for all eternity? That's it? That's what I am?' I think Hillary Clinton's got to be able to relate to that."
They both auditioned for the Second City and got in. Kelly Leonard, executive vice president of the theater said of the duo, "They were inseparable walking around, and kept trying to get put in casts together." Then, in 1996, Amy left Chicago to go and perform with the Upright Citizens Brigade, and Tina stayed at Second City, performing in one of the theater's main company groups.
Article continues below advertisement
A year later, Tina moved to New York to perform in UCB's weekly improv show ASSSSCAT and write for Saturday Night Live. In September of 2001, Amy finally joined the cast of SNL after Tina constantly pressured her into doing so. "I would say to her for years do you want to come be on SNL and she'll be like, 'No no, I love UCB.' And then she was like, 'Well, maybe now.' I can't believe it worked out," Tina told BlackFilm.
Article continues below advertisement
In 2002, they'd both appear in the movie Martin & Orloff, which featured a who's who of various UCB and Chicago improv comics of the time. Two years later, Amy would play the "cool mom" in Tina Fey's Mean Girls, and in the same year, they became the anchors of Weekend Update, the first time the long-running SNL bit featured two women in those roles.
Article continues below advertisement
Tina Fey and Amy Poehler would go on to star in other movies together.
In April of 2008 Vanity Fair featured Tina and Amy on its cover along with Sarah Silverman in an entire issue dedicated to "Queens of Comedy." That same year, Baby Mama came out. Tina and Amy got top-billing and all of the film's marketing revolved around them and their effusive dynamic.
Then they hosted the Emmys and put on an absolute barn burner of a show. In April of 2009, Parks & Recreation debuted starring Amy Poehler and a slew of other incredible actors/comics. Both P&R and Tina Fey's 30 Rock would go on to become hit shows for NBC.
In November of 2010, Amy introduced Tina for her Mark Twain prize and delivered a killer monologue. The following year, Tina dedicated a chapter of her book, Bossypants, to Amy.
Article continues below advertisement
At the 2011 Emmys, Amy organized a funny bit where all of the nominees take the stage and act as if they're beauty queens at a pageant waiting to hear if they were crowned. They got a standing ovation for the sketch. They then hosted the 2013 Golden Globes and crushed it so hard they were asked to host again in 2014.
Article continues below advertisement
In 2014 they performed on Don Rickles' One Night Only tribute, and months later, Amy Poehler's book, Yes Please, came out. She also dedicated a chapter to her bestie, Tina Fey.
Article continues below advertisement
In 2015, they hosted the Golden Globes for the third time. That same year, Sisters came out, and the duo hosted SNL to promote the movie. They've spent years in the spotlight, hosting award shows and starring in movies and TV shows, and doing it all together.
Which brings us to the 2021 Golden Globes.
It'd be easy to go into all of the bits, sketches, projects, and incredible stories of Tina and Amy's friendship, but all you need to know that they are not only tremendously talented, hilarious, and hard-working; they're also best friends.
And folks are excited to see them host the Golden Globes a fourth time because why mess with a great thing?