A Jumbotron at a Raiders Game May Have Just Exposed Diplo's Secret Romance
Diplo is rumored to be dating social media personality Tinx. But are they really? Here's everything we know about the duo's alleged romance.
Does Diplo have a girlfriend? The American DJ, who's known for his contributions on tracks like Major Lazer's "Cold Water" and "Lean On," recently posted a TikTok in which he was labeled as someone's "boyfriend." Prompting further speculation, the mystery woman in question (OK, it's social media maven Tinx!) even "duetted" his TikTok, sharing her own flirty reaction to the clip.
Article continues below advertisement
So, what's the deal? Are Diplo and Tinx actually dating? Keep scrolling to learn everything we know about their relationship.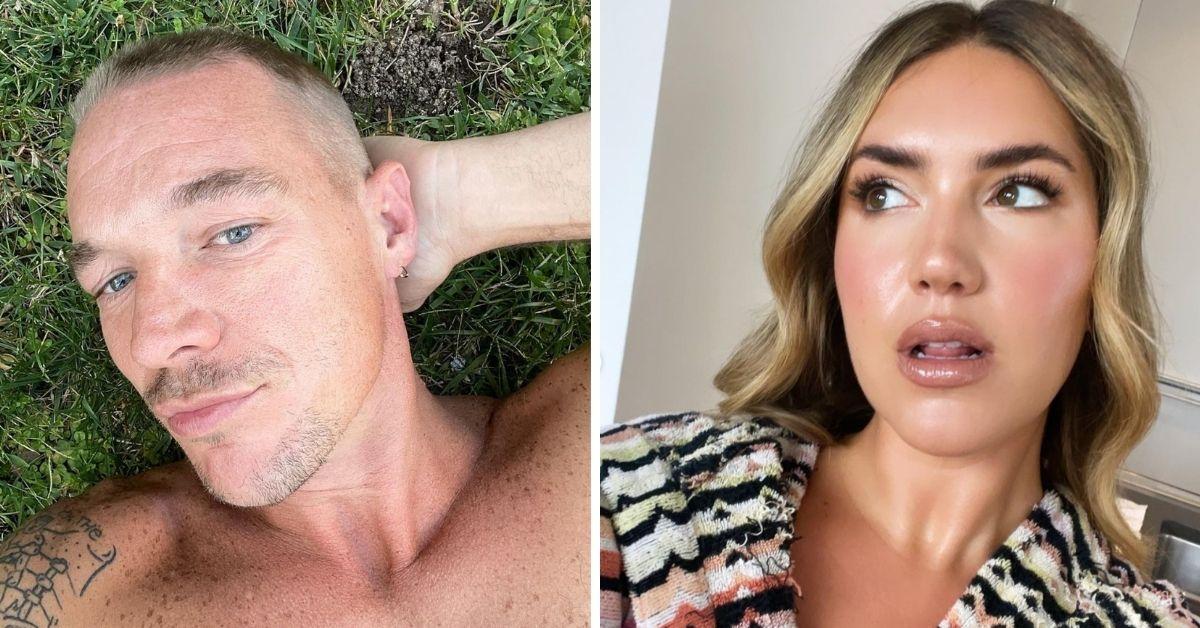 Article continues below advertisement
Are Diplo and Tinx dating?
On Dec. 29, 2021, Diplo took to TikTok to address something that occurred when he attended a Las Vegas Raiders game. The video, which the DJ recorded at home, shows a screenshot of Diplo on the jumbotron, with the caption "Tinx Boyfriend" below his name.
The incident came as a surprise, as most people would typically identify Diplo as a DJ or an artist first, not someone's boyfriend. Even more strange was the fact that Tinx didn't appear to be with him at the game.
"I also have a few Grammys lol," Diplo wrote, throwing shade at whoever handled the jumbotron that night.
Article continues below advertisement
Some users took to the comments to tease Diplo for his new identity as "Tinx Boyfriend."
One user wrote, "It's so sweet of her to share her fame with you. Hopefully, it will help your little music hobby," while another said, "Finally her bf made a TikTok."
However, other users felt left out of the joke completely. "I'm so confused," one wrote.
Who is Tinx?
Tinx, whose real name is Christina Najjar, is a popular social media personality and content creator. Based in L.A, but originally from London, she's known for her pop culture commentary, recommendation videos, and her "Rich Moms" bits.
Article continues below advertisement
Tinx previously said she and Diplo were "just friends."
In July 2021, Tinx spoke with ET about her current relationship status. Within the previous month, the 30-year-old had gone from taken to single. However, she admitted that was "slowly submerging" herself into the dating pool.
Tinx had been spotted hanging out with Diplo in past Instagram Stories, so naturally, fans began to speculate. But when the outlet pressed her about her relationship with him, she confirmed that they were not an item.
Article continues below advertisement
"Diplo and I are friends. Just friends," she said, adding: "He's a great guy. I love his music. I really am his biggest fan and I ran into him in Vegas just by chance and fate brought us together. So we had a really fun time running around Vegas for a night."
When asked if she'd ever consider dating him, she gave a rather cryptic answer. "God, I don't know. I might friendzone him, honestly. I can't tell, but maybe, never say never!"
Tinx duetted Diplo's TikTok from her bathtub.
So as of July, Tinx maintained that she and Diplo were not a couple. But things can change within a matter of months, right?
Further fueling the gossip fire, Tinx duetted Diplo's original jumbotron video, tacking on her own reaction to the clip. In her duet, she's seen laughing at the video while soaking in a bathtub.
Article continues below advertisement
Given her filming location and current state — naked in a tub — it seemed like a pretty intimate response to a "friend." Her caption further suggested that they're an item. "Suddenly I'm a big raider's fan," she wrote.
Of course, users chattered in the comments. "I'm here for Tiplo," one wrote, shipping the potential couple. "What if this is her soft launch," another opined, suggesting that the video may be Tinx's way of slowly introducing her new man to her following.
So, have Tinx and Diplo actually taken their friendship to the next level? Despite all the comments pairing them together, neither of them have confirmed the relationship. If you ask us, however, we'd say it's safe to say the social media guru isn't on the dating market anymore.