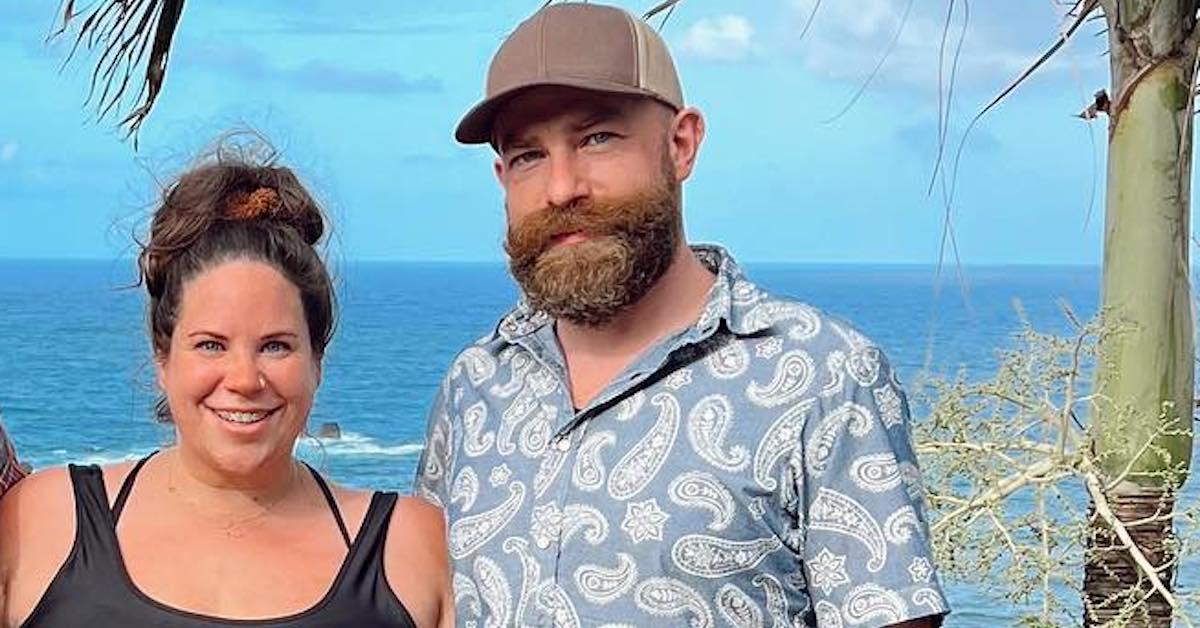 Are Whitney Thore and Lennie Back Together? They Finally Address It in 'MBFFL' Season Finale
Fans of My Big Fat Fabulous Life have watched Whitney Thore's rollercoaster of a love life unfold through the years. By the end of Season 9 of the TLC series, she was on her way to finally meet the Frenchman — a guy she met on a language exchange app and started dating long distance. Now that Season 10 has kicked off, those who follow the No BS Active owner on Instagram have likely wondered: Are Whitney and Lennie Alehat back together?
Article continues below advertisement
While some fans are trying to figure out Whit's status with the Frenchman, others are convinced Whitney has moved on from that long-distance romance. As viewers saw on Season 8 of MBFFL, Whitney's ex Lennie randomly showed up at her doorstep because he was in the area — and he admitted there were some feelings happening on his part.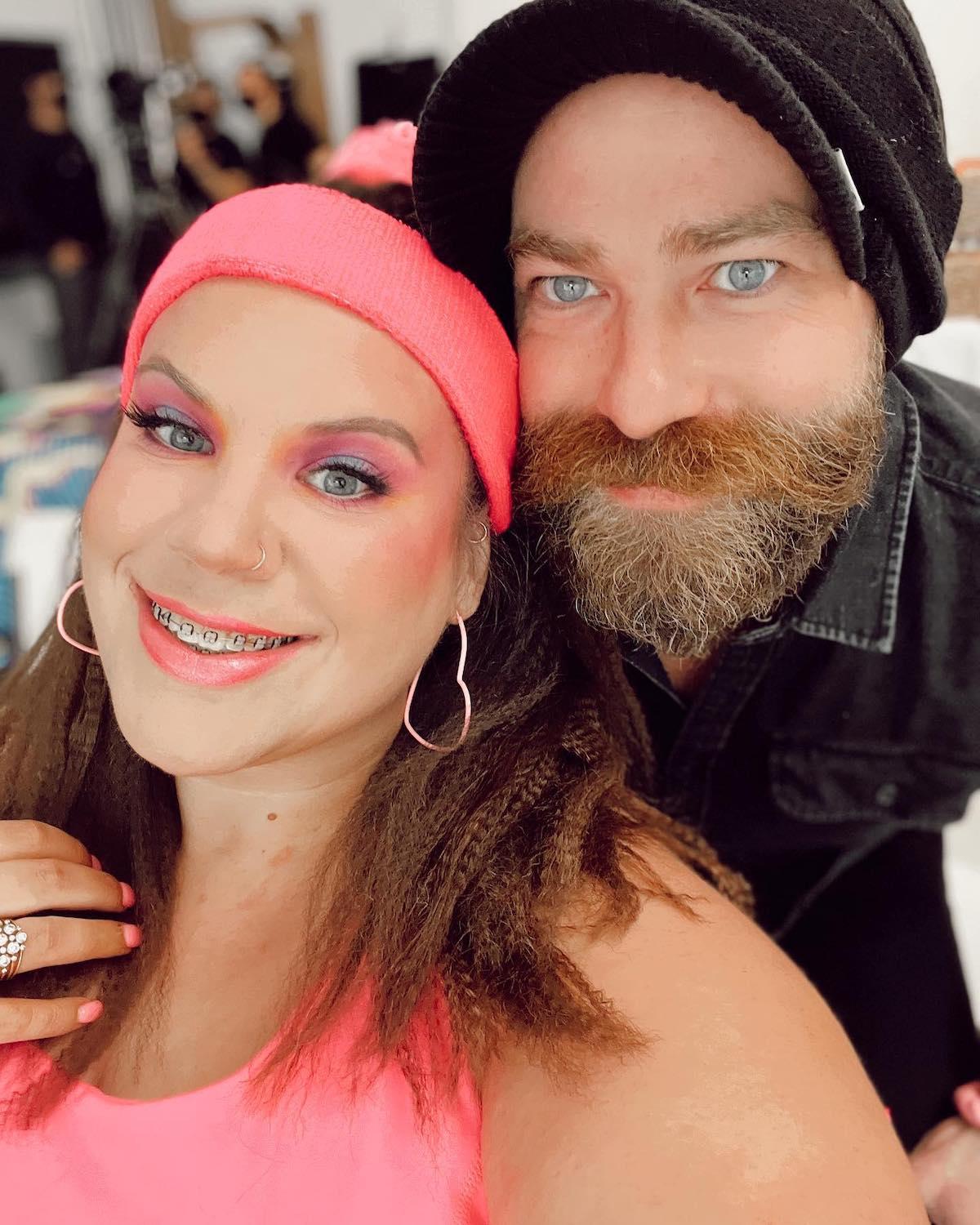 Article continues below advertisement
Are Whitney Thore and Lennie back together?
Whitney's most recent real-time, love-life update can be found via Instagram. On Sept. 29, 2022, Whit took to the social media platform to give a birthday shoutout to Lennie — and she made sure to stress the "ex" part of their relationship. "Happy birthday to the most ex-cellent, ex-traordinary, and ex-ceptional ex-boyfriend there ever was," she wrote.
Whitney continued: "I could give a million ex-amples of all the ways I love you. The list is ex-tensive, but here are my top 3:
• you will drop everything to do anything for my mother and father, my pets, and me
• you are creative and talented beyond measure
• you are one of the most loyal people I've ever knownI love you in a way that defies ex-plantation.
Our relationship has been a lovely ex-perience that I ex-pect will continue. 🥳 Happy birthday."
Article continues below advertisement
Many 'MBFFL' fans are still convinced Whitney and Lennie are back together.
For some fans, "proof" that Whitney and Lennie might be back together can be found in the handful of photos of them she has posted via Instagram. In one shot, Whitney, her brother Hunter, and Lennie are posing together next to a pair of palm trees from some tropical location. Another photo features Whitney and Lennie sporting '80s-inspired looks while filming for My Big Fat Fabulous Life.
Article continues below advertisement
On the Season 10 premiere, Whitney clarified that her relationship with Lennie was platonic.
"I just really want to clear up, though. Like, our relationship is not even weird. It's not even inappropriate," she told producers, before turning to Lennie. "Of course, luckily my boyfriend is very not jealous and very not worried about you at all. I showed him a picture of you and he was like, 'Oh, never mind. I'm fine.'"
Whitney also explicitly told Lennie that she was still dating her French boyfriend. And it was not an open relationship.
Article continues below advertisement
Fast-forward to Season 10, Episode 10, and that's exactly what ended up happening.
While on a vacation with her brother, Hunter, and friends, Lennie, Jessica, and Isaiah, Whitney revealed that she and the Frenchman decided to have a "don't ask, don't tell" policy — essentially opening up their relationship. She told producers: "The Frenchman and I, we're realistic about the amount of time we actually get to see each other physically. So we've officially loosened the bonds on our relationship physically. Just in the event of me maybe having a vacation adventure."
Article continues below advertisement
Since Whitney and Lennie shared a beachfront room on their vacation, viewers were left to assume he was her potential "adventure."
In Episode 11, Hunter told cameras, "I thought that maybe something would happen between Whitney and Lennie. But I didn't expect it on the first morning." Viewers also saw footage of Lennie and Whitney waking up in the same bed, hinting that things did end up getting physical between them (although both insisted they just slept).
Before leaving their St. Lucia vacay, Whitney and Lennie finally addressed their complicated relationship status during the MBFFL Season 10 finale. "I know that I love you ... I know that I love someone else too. It feels confusing sometimes," Whitney told Lennie — who reciprocated his feelings of love. The catch is: Are they "in love" with each other? Both answered, "I don't know," before sharing a kiss. (Which doesn't send mixed signals at all, right?)
Article continues below advertisement
Why did Whitney Thore and Lennie break up in the first place?
Lennie was introduced as Whitney's boyfriend back on Season 2; they ended up calling it quits on Season 3, Episode 9. On MBFFL, Whitney explained she felt stuck and like they weren't moving forward in their relationship.
Article continues below advertisement
"I realized maybe I have needs that he can't meet or doesn't want to meet," Whitney told the camera before breaking up with Lennie face-to-face. "I need a relationship where I feel like I'm not asking the other person to change."
Not long afterward, Whitney had a pregnancy scare — but it turned out to be a false positive.
Article continues below advertisement
It looks like fans will have to wait until Season 11 (assuming there will be one) to find out where Lennie and Whitney (and for that matter, Whitney and the Frenchman) stand today.
In the meantime, you can rewatch Seasons 1–10 of My Big Fat Fabulous Life on the Discovery Plus app.