Is Whitney Thore Still With the Frenchman? The 'MBFFL' Star Offered an Update
Season 9 of TLC's My Big Fat Fabulous Life introduced viewers to Whitney Thore's new love interest: The Frenchman. Whitney and her mystery guy — whose face is blurred and name omitted from the TLC show to protect his privacy — hit it off on a language exchange app, and their relationship gradually became more flirty. By the end of Season 9, Whitney was embarking on a trip to the City of Light to finally meet her beau face-to-face.
Article continues below advertisement
Now that MBFFL Season 10 has kicked off, fans are curious: Is Whitney still with The Frenchman now? Let's take a deep dive into their relationship.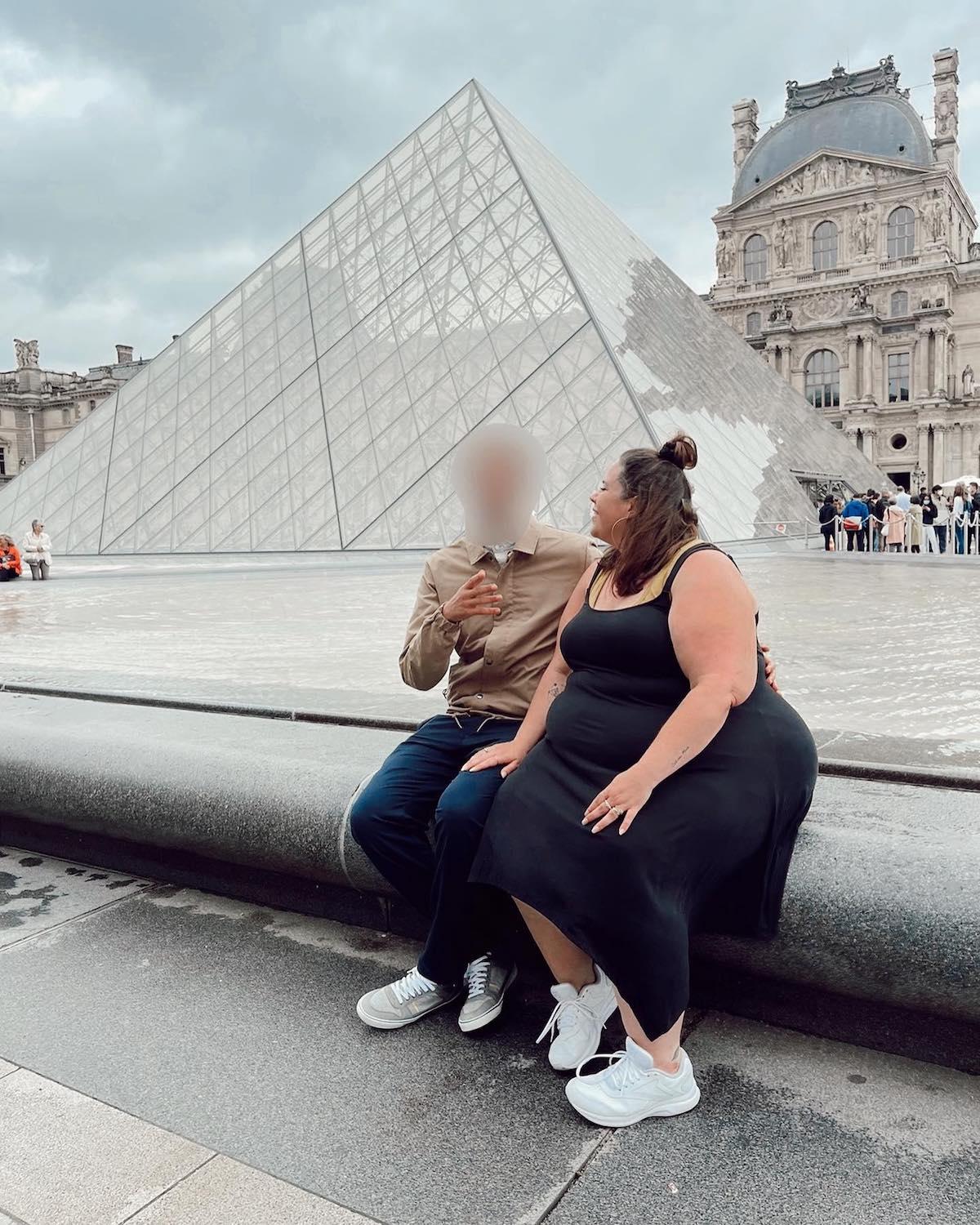 Article continues below advertisement
Whitney Thore and The Frenchman finally met after the Season 9 finale.
In November 2021, Whitney took to Instagram to share about her trip to meet The Frenchman in person for the first time. "I spent six weeks in Paris," she captioned a post featuring photos of her travels. "I did fall in love. I am in a relationship and I'm incredibly happy!"
As producers did in the show, Whitney made sure to blur out The Frenchman's face in her photos in order to protect his privacy. (He doesn't want his identity publicly known because of the terrible threats Chase Severino fielded online after he and Whitney broke up. And who could blame him?)
Article continues below advertisement
Those who follow Whitney on Instagram might have assumed that she and The Frenchman had broken up, considering she hasn't posted any photos of them together in months. But perhaps they just haven't met up face-to-face in a while? It's also possible that Whitney doesn't want to spoil anything for Season 10.
Article continues below advertisement
Whitney set the record straight about her relationship with The Frenchman.
On the Season 10 premiere, Whitney specifically stated that she and her boyfriend were still very much an item. She also stressed there was nothing romantic going on between her and her ex, Lennie, who she had recently hired at No BS Active.
"I just really want to clear up, though. Like, our relationship is not even weird. It's not even inappropriate," she told producers, before turning to address Lennie. "Of course, luckily my boyfriend is very not jealous and very not worried about you at all. I showed him a picture of you and he was like, 'Oh, never mind. I'm fine.'"
Whitney also specified that she was not in an open relationship; she and The Frenchman are exclusive.
Article continues below advertisement
"We talk a couple hours probably like two, three times a week," she told her friend, Todd, on the same episode. "I can't believe it turned out how I wanted it to, that he was who I wanted him to be. I'm still pinching myself because I feel like it really went too perfectly. But I'm going to enjoy it while it's lasting — before it all goes to s---, as things often do."
Article continues below advertisement
So there you have it! At the time MBFFL Life Season 10 was filming, at least, Whitney was still officially dating The Frenchman. But with her boyfriend so far away and Lennie right there in front of her (and clearly not completely over her), who knows what'll end up happening in the long run.
Catch new episodes of My Big Fat Fabulous Life Tuesdays at 10 p.m. EST on TLC, or on the Discovery Plus app.