Did Ashley Baynes From 'My Big Fat Fabulous Life' Have Her Baby?
Ashley Baynes welcomed a baby in 2022! Whitney Thore's friend revealed she was pregnant on the Season 10 premiere, and 'MBFFL' fans want the details.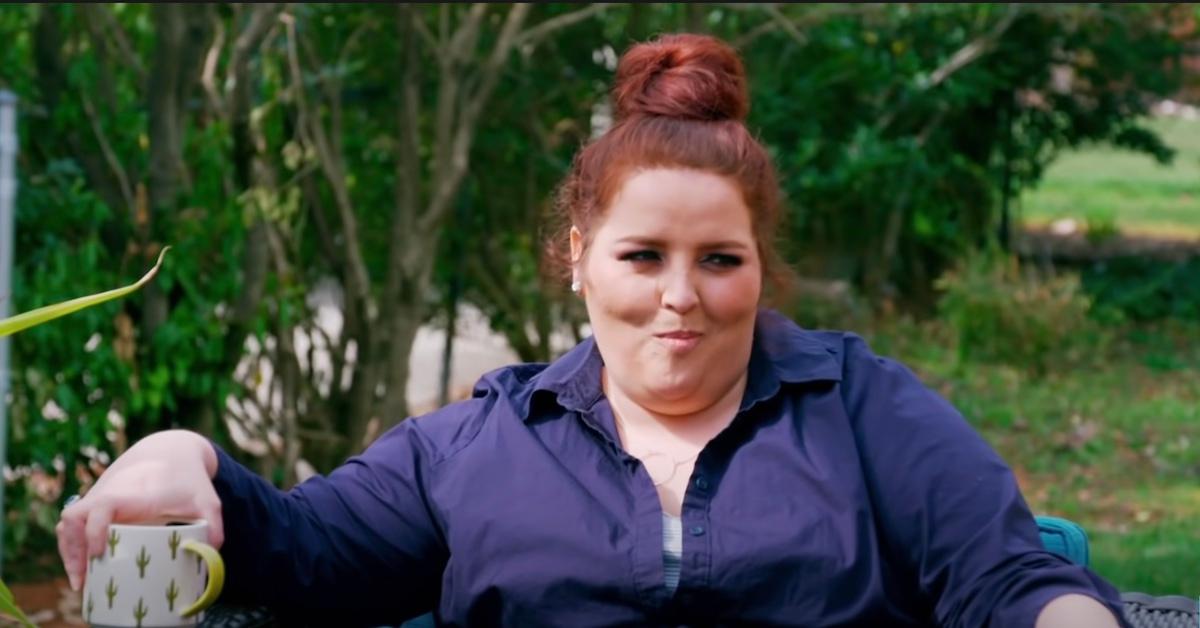 Whitney Thore's core group of friends have supported her through many ups and downs shown on My Big Fat Fabulous Life. In fact, many of her pals have been around since their high school days. Ashley Baynes is among Whitney's BFFs, and she surprised Whit on the Season 10 premiere with some exciting news: She's pregnant!
Of course, the episode had been filmed months earlier — so at this point, Ashley has already given birth to her baby. Let's take a closer look at her newest addition.
Article continues below advertisement
Ashley Baynes revealed she's pregnant on 'MBFFL' Season 10.
In the MBFFL Season 10 premiere, Ashley popped into No BS Active to surprise Whitney with some exciting news. "Well, so there's a reason I dropped by," Ashley told Whitney while sporting an obviously pregnant belly. Meanwhile, Whit stood there speechless for a few seconds as she attempted to comprehend the bump.
"Unexpected visitors!" Ashley said, making sure to stress the "s," while caressing her belly.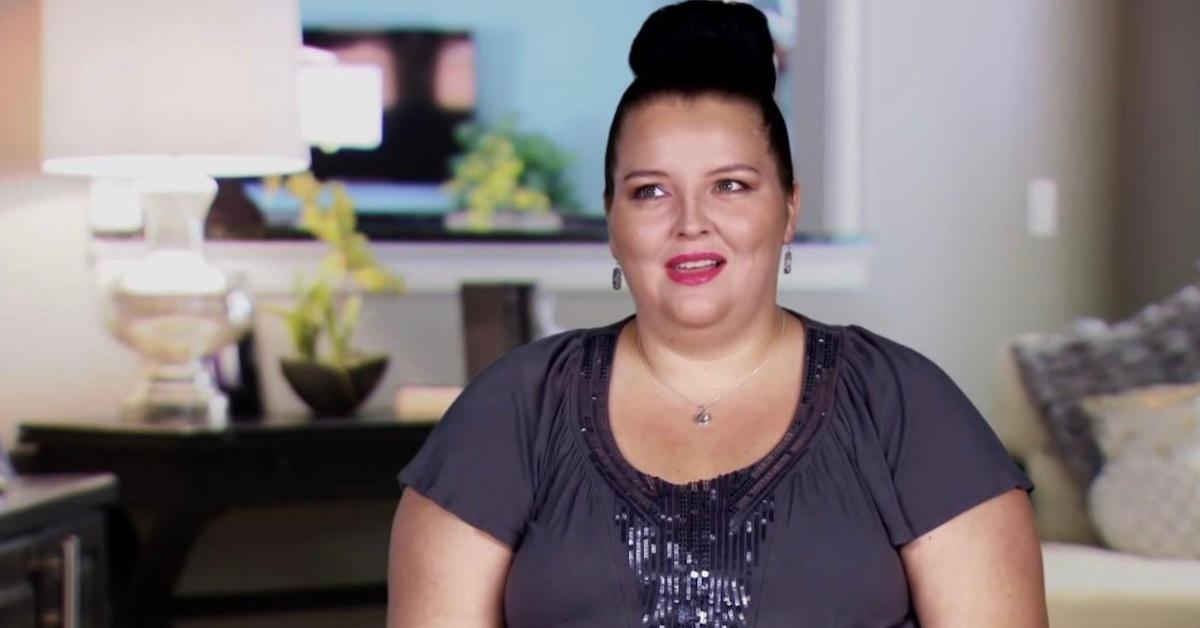 Article continues below advertisement
"Shut up! You're f---ing pregnant?!" Whitney exclaimed.
Ashley replied with: "Please don't be mad! The longer I waited to tell people, the more it was, like, awkward to tell people." The expecting mom also shared she was more than halfway done with her pregnancy at that point.
Did Ashley have her baby yet?
Yes! Although Ashley's Instagram account is set to private, a quick look at Whitney's Instagram grid turned up a photo of the MBFFL star holding a newborn. The snap was posted on June 24, 2022. "Whose sweet baby is this?!" she captioned her post, teasing followers about the identity of the baby.
At this point, we're about 99.9 percent sure the mystery baby is Ashley's son.
Article continues below advertisement
Need further proof? Over on the MBFFL subreddit, one user shared a screenshot of Ashley's Instagram birth announcement. "Introducing August Daniel Hadley!" the new mom of two captioned her post, noting her little boy was born on May 24, 2022, weighed 7 pounds, 2.3 ounces, and measured 21 inches long.
Just look at that sweet face!
Article continues below advertisement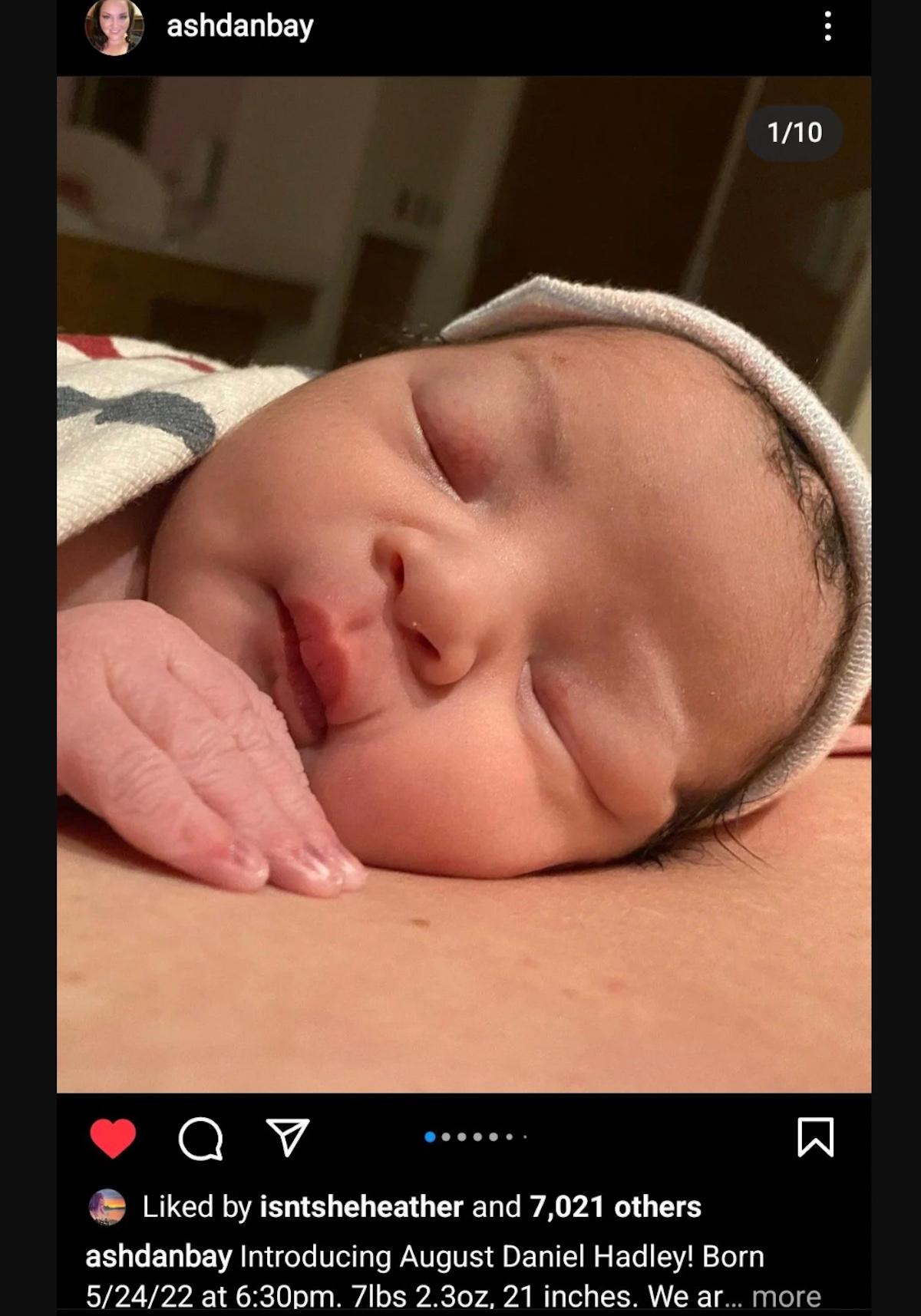 Whitney previously helped Ashley when she delivered her first baby.
Ashley and her boyfriend Eric Hadley (who has not appeared on the TLC series) previously welcomed a baby girl named Harper on Season 5 of MBFFL. When it was "go time," Whitney was present in the delivery room to help hold Ashley's leg while she pushed.
Article continues below advertisement
"It's so crazy that in this one moment, everything has changed in Ashley's life," Whitney said on the show. "And to actually be able to see the baby come into the world, to see it all the way through, has been the most amazing but also the most natural — like the most extraordinary and most human thing I've ever seen in my life."
Article continues below advertisement
Little Harper has since made brief appearances on MBFFL alongside her mama. Here's a screenshot of Ashley, her daughter, and their friend Todd Beasley from the show.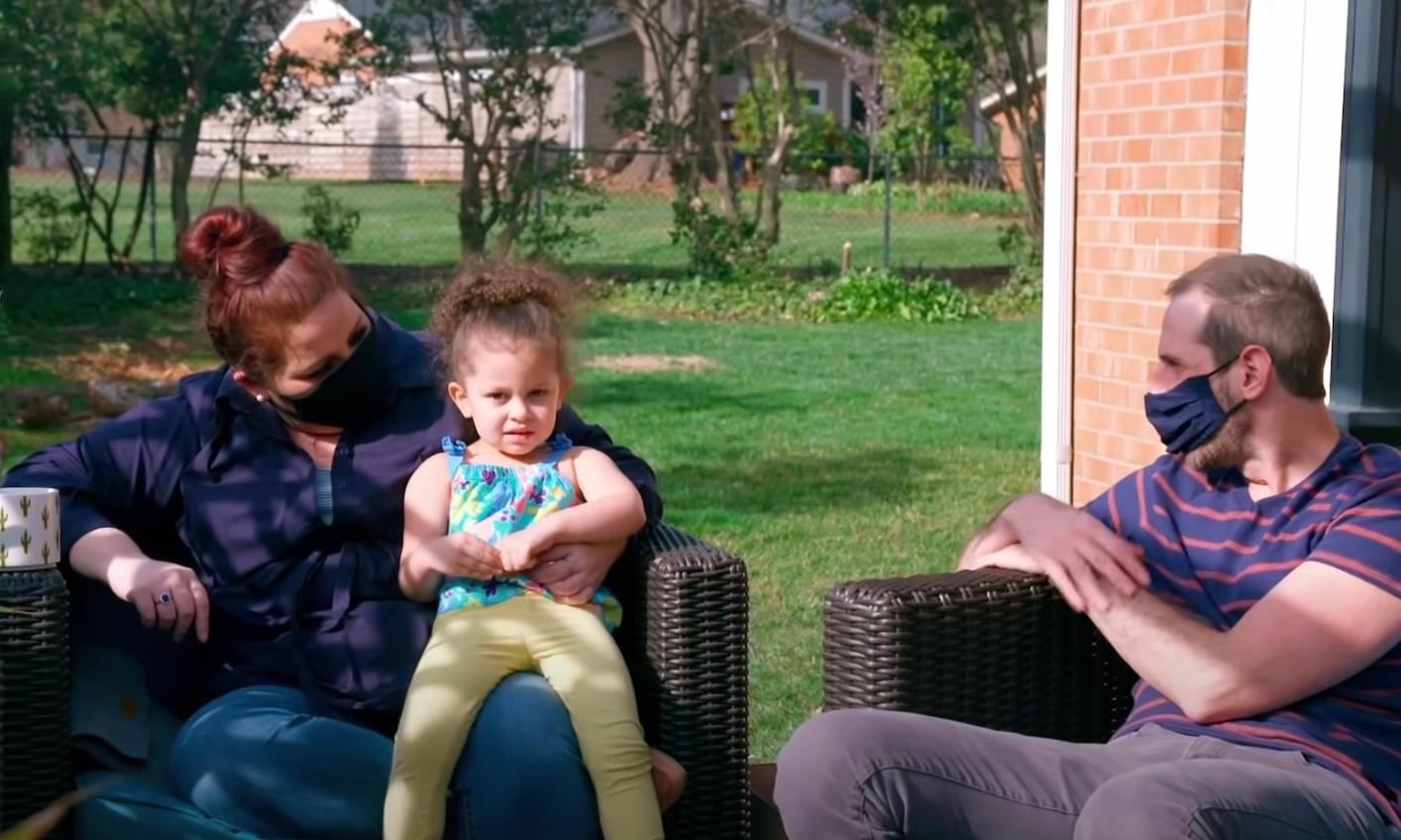 Article continues below advertisement
It's unclear whether Whitney was in the delivery room for the birth of Ashley's second baby — but hopefully, we'll get to see her sweet son later on MBFFL Season 10. Congrats to Ashley and Eric on their newest addition!
Catch new episodes of My Big Fat Fabulous Life Tuesdays at 10 p.m. EST on TLC, or on the Discovery Plus app.