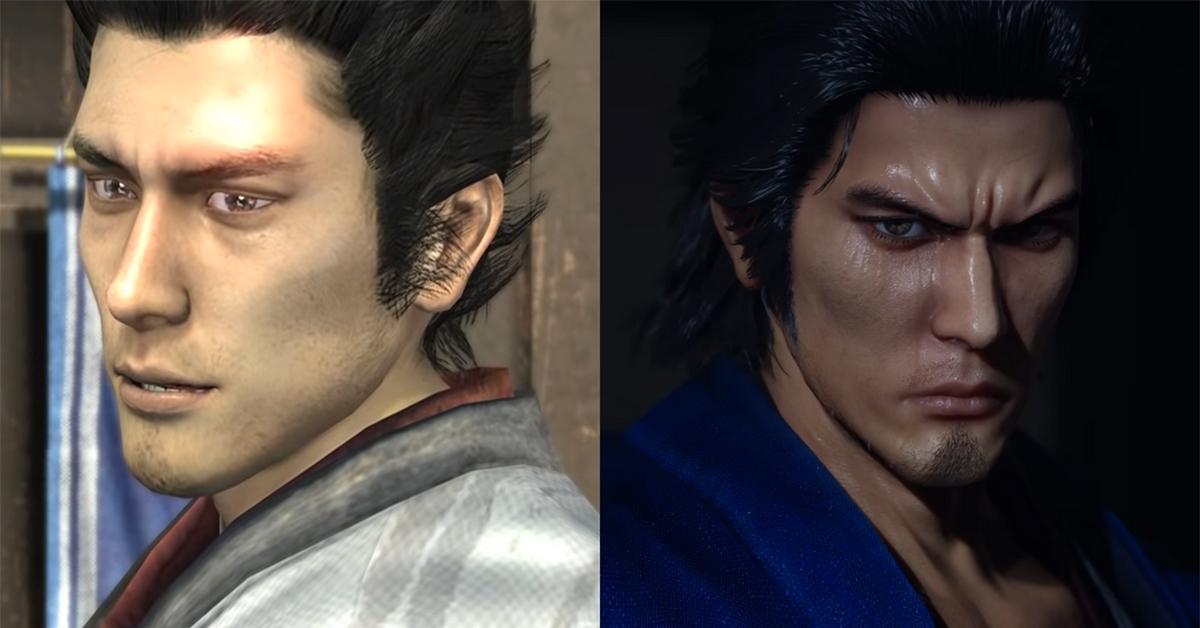 The 'Yakuza' Games Include Several Spin-Offs That Take Place in Feudal Japan
If you're a fan of the long-running Yakuza series of games, you might be celebrating today with the release of Like a Dragon: Ishin!. Whereas the Yakuza games typically follow the life and times of Japanese gangsters in modern-day Japan, this non-canon spin-off takes place during the Bakumatsu era of Japan, which heralds the end of feudalism in the country. Popular characters from across the series are repurposed as Japanese historical figures in this quirky and entertaining title.
Article continues below advertisement
But you might be surprised to know that this isn't the first time that the Yakuza games have featured a spin-off of this nature. Before Ishin, there was Ryū ga Gotoku Kenzan! (Like a Dragon Arrives!), which came out exclusively in Japan on the PlayStation 3 back in 2008. In the West, the game is colloquially known as "Yakuza Kenzan."
Kenzan is remarkably similar to Ishin in both concept and execution, but are the two games related? Here's what you should know about these spin-offs.
Article continues below advertisement
Is "Yakuza Kenzan" related to 'Like a Dragon: Ishin!'?
Kenzan takes place during the Edo period in Japan and follows real-life Japanese samurai Miyamoto Musashi.
After suffering defeat at the hands of the Tokugawa Clan at the Battle of Sekigahara, Musashi goes into hiding. Five years later, he lives under the assumed identity of Kazumanosuke Kiryu (a play on words with the name of popular Yakuza protagonist Kazuma Kiryu). Kazumanosuke is soon hired for a job and is tasked with assassinating an imposter using the name Musashi.
Already, one can see plenty of similarities between Kenzan and Ishin! Both games were originally exclusive to Japan, with the latter only having seen an official international release this year in 2023. They also share plenty of elements such as fictional Yakuza characters acting as stand-ins for Japanese historical figures.
Naturally, as part of the Yakuza series, it features many gameplay staples such as multi-style combat and a variety of eclectic minigames.
Article continues below advertisement
For all intents and purposes, Kenzan and Ishin follow the same narrative formula as Yakuza games that take place at turning points in Japanese history. However, the similarities end there.
Article continues below advertisement
Even as installments of Yakuza, the games largely have nothing to do with each other in terms of canon or story. Kenzan even takes place in 1605 Kyoto, whereas Ishin takes place more than 200 years later in 1867, toward the end of the Edo period. There's no narrative link between the two other than the Yakuza brand at large.
That being said, the recent international release of Ishin! on modern consoles could very well mean that Kenzan might be headed to the west as well. In a 2021 interview with JP Games, head of Ryū Ga Gotoku Studio Daisuke Sato stated that he is very interested in bringing more of the Japanese-exclusive games to international audiences. If Ishin! is successful enough, then there's a decent chance that other spin-offs like Kenzan could make similar leaps and bounds.