'Call of Duty' Has Been on Almost Every Console — Does That Include the Nintendo Switch?
As a long-running franchise, a notable presence in esports, and a reference point for the old "violent video games are ruining our kids" boomer arguments, Call of Duty has certainly made the rounds throughout its 18-year existence. As more and more installments continue getting developed for newer consoles and hardware, the series has been on too many platforms to count. But has the series ever been on the often family-friendly Nintendo Switch?
Article continues below advertisement
With a concentration on historical wars and futuristic battlegrounds, Call of Duty has been a poster child for violence and bloody warfare throughout its run. The games primarily feature first-person shooting elements that put players in the middle of bullet-riddled battles and often reward them for slick virtual gunplay. Its most recent release—Call of Duty: Vanguard—came out on platforms like the PlayStation 5 and Xbox Series X/S and still features much of the series' violence and gore.
Nintendo isn't exactly known for its Mature-rated library, but have any Call of Duty games ever made it to the Switch?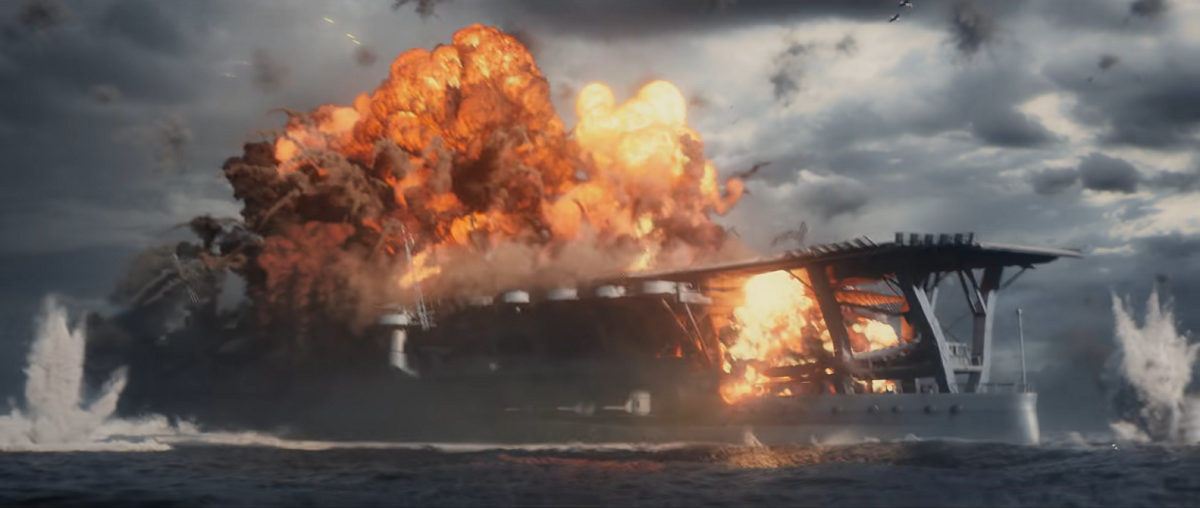 Article continues below advertisement
Are there any 'Call of Duty' games on the Nintendo Switch?
The Nintendo Switch, like many of Nintendo's consoles, is typically marketed as a console that can be played with gamers of all ages. Whether you want simple and fun party titles, a cozy game sesh, or intense multiplayer game nights, it's safe to call the latest Nintendo console a party device that has a surprisingly deep backlog of games for all types of gamers. But if you want a Call of Duty title to play with your Joycons, then you're out of luck. A Call of Duty game has never been released on the Switch.
It certainly isn't for lack of trying either. The Call of Duty franchise has made it to plenty of Nintendo's consoles in the past, both home and handheld. The GameCube saw the release of Finest Hour in 2004 and Big Red One in 2005. Many mainline titles like Modern Warfare 3 and Black Ops II were released on the Wii and Wii U, among other platforms. Call of Duty games have even been imported to the original Nintendo DS.
Article continues below advertisement
It's interesting that no Call of Duty games have ever appeared on the Switch in the console's four years on the market. Nintendo has never shied away from featuring Mature-rated games on their consoles before. The violent and lewd Bayonetta series was revived by Nintendo for the Wii U to critical acclaim in 2014. More recently in 2021, Nintendo released No More Heroes III, the long-awaited sequel to the bloody and raunchy hack-and-slash series, as a Switch exclusive.
Article continues below advertisement
But it might be a question of capability rather than content. Gamer Revolution claims that the Switch lacks the power to run more graphically-advanced games like the Call of Duty titles. Recent Call of Duty games are also infamous for their immense file sizes for download, such as Modern Warfare with its staggering 256GB at launch. As recently as March 2021, Activision released a patch for several of its titles just so players could have room for other downloaded games.
If a Nintendo Switch were released that could handle all of that Call of Duty space, it would probably need to be a lot bigger than it is now.