It's Probably Not the Smartest Idea to Freeze Your Starbucks Frappuccino
Are you supposed to freeze Starbucks frappuccinos? TikTok users are taking store bought frappuccinos and freezing them to imitate the original.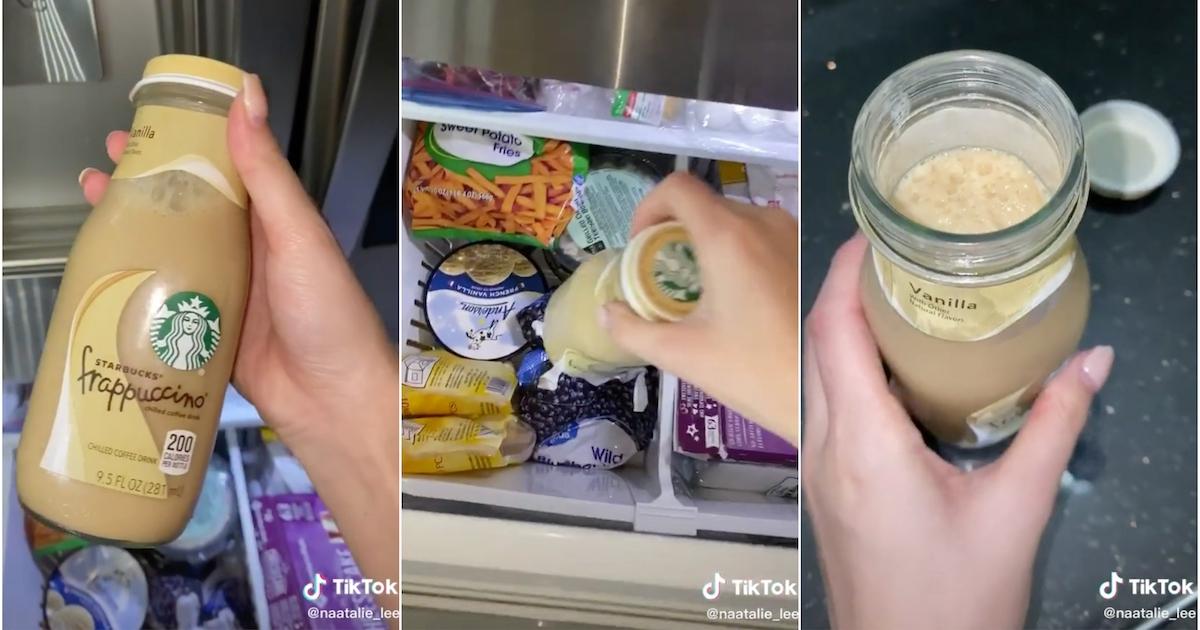 While you can buy the famous Starbucks frappuccinos in a glass bottle at your local grocery store, it's never been as good as the freshly brewed kind that you get at the cafe itself. People have often turned to the internet to find ways to jazz up the products they have at home, and there are sites dedicated to imitation recipes.
More recently, the video sharing app TikTok has become a hub for hacks and food trends — from Whipped Coffee to pancake cereal to the jelly candy.
Article continues below advertisement
Though many of these fads are polarizing and spark conversation, there are a few that can pose a threat to safety.
Many users have been taking their store bought frappuccinos and are putting them in the freezer to make them taste more like the original from the coffee shop.
Are you supposed to freeze Starbucks frappuccinos? Read on to find out why this TikTok hack can be dangerous, and why users have been doing it in the first place.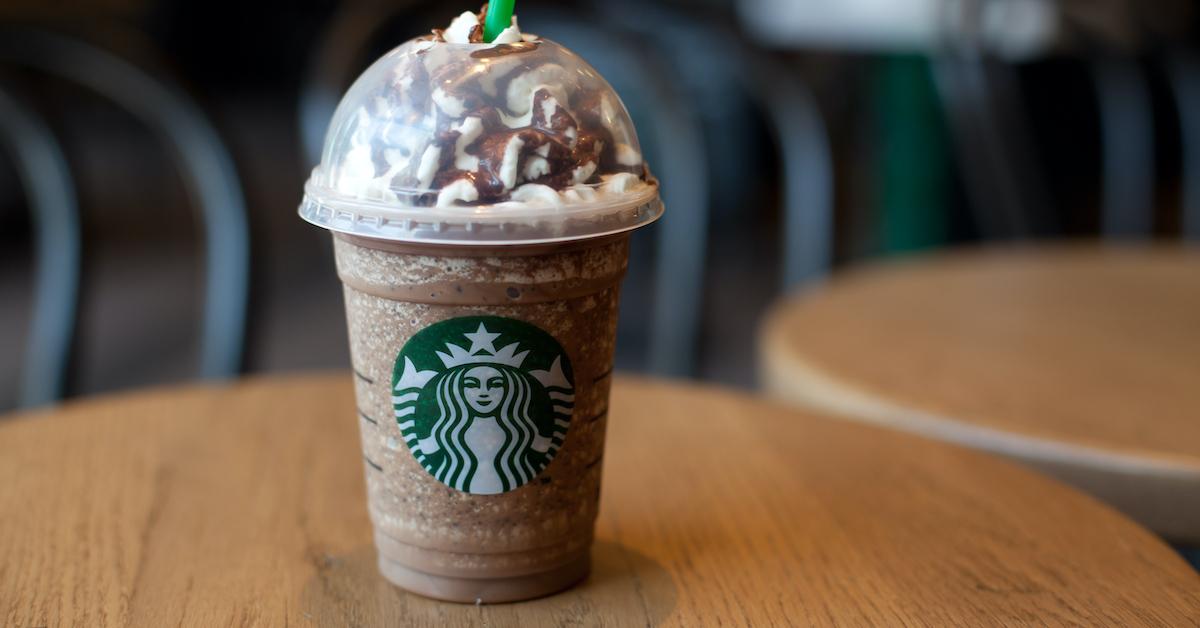 Article continues below advertisement
What is the Starbucks frappuccino freezer hack?
There are few drinks that are as refreshing as a frappuccino on a hot summer day, so it's not surprising that TikTok users are trying to figure out ways to imitate it at home in time for the beginning of the season.
The trend really took off when user Natalie Lee (@Naatalie_Lee) posted a video of her putting the grocery store Starbucks Frappuccino drink into her freezer for several hours.
"So I saw on TikTok that you're actually supposed to put this into the freezer for a few hours for it to turn into a Frappuccino. So I went to buy it to test it out and I'm actually kind of scared, because I don't want the glass to crack. But, we're going to try it anyways."
Article continues below advertisement
After a few hours, Natalie went back to the freezer and shook the bottle. When the texture of the drink changed from liquid to a more icy mix, she expressed her excitement that the hack had really worked. The video has since been viewed nearly 1 million times.
Article continues below advertisement
Are you supposed to freeze Starbucks frappuccinos?
Though Natalie and some other users had some success with putting their drinks in the freezer, there is a risk that the glass bottle will break once it is exposed to a below zero temperature.
If the bottle does break, it can pose a safety risk to the person reaching their hand in to get the frappuccino. Plus, the broken glass can get over all of the items in the freezer, which could be a costly mistake.
Article continues below advertisement
The potential for glass to break is why people are often advised not to put glass containers in the freezer, and to opt for plastic food storage ones instead.
Starbucks issued a statement via email to Today after the trend went viral about how it is not safe to try.
"We love seeing the creative at-home recipes that our customers come up with," the statement read. "For the safety of our customers, we do not recommend freezing Starbucks Bottled Frappuccino as this may cause the glass bottle to crack."
Article continues below advertisement
"We encourage customers looking for a cool and creamy drink to pour their Starbucks Bottled Frappuccino over ice or shake with ice in a cocktail shaker and pour into a chilled glass."
Though Natalie found success with the frappuccino hack, the risk of breaking the glass is not exactly worth the reward of the refreshing drink.