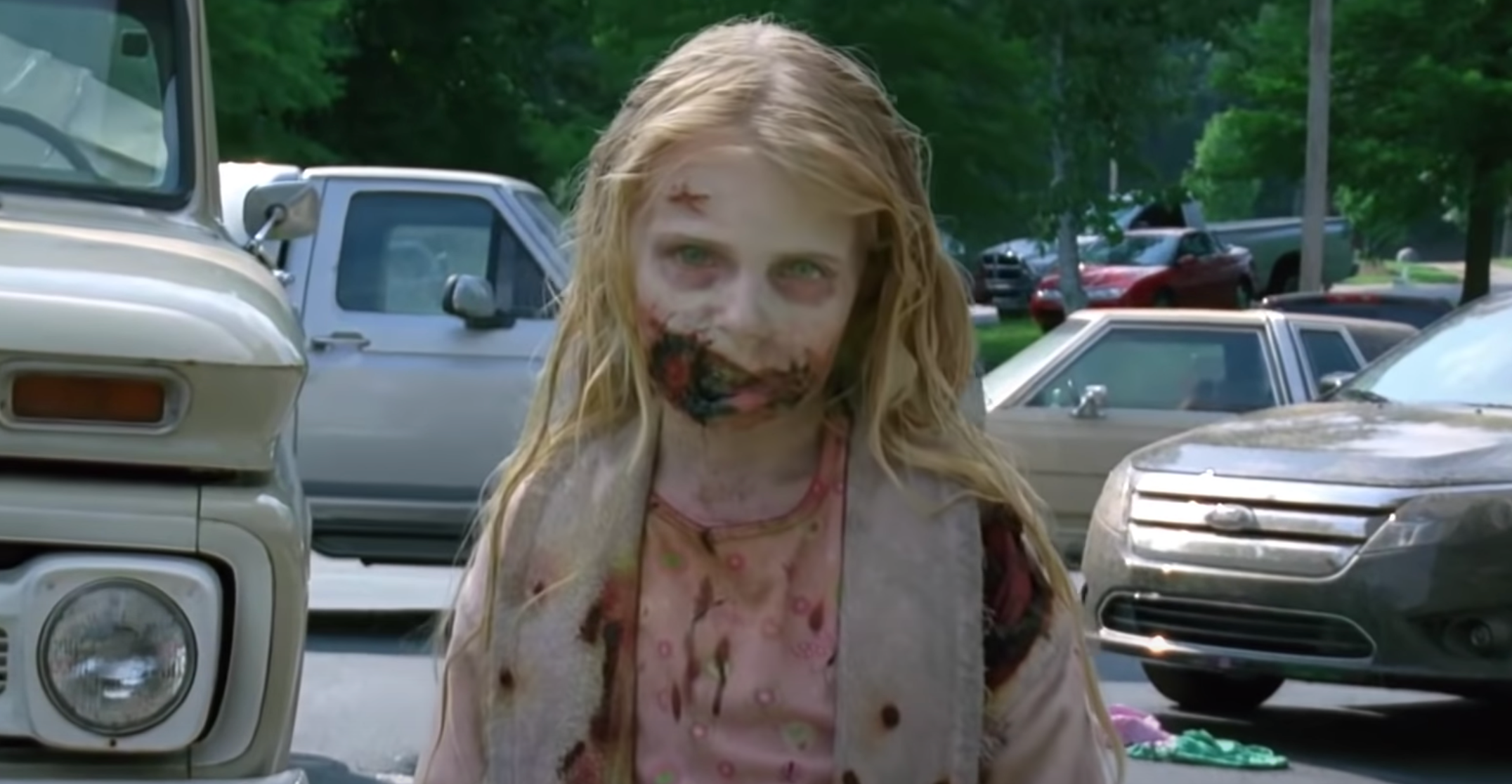 The CDC Added "Zombie Preparedness" Instructions to Its Website
If you love reading about eerie predictions and the end of the world, you've come to the right place. Apparently French astrologer Michel de Nostradamus predicted a zombie apocalypse for 2021, because at this point, why not? In the 1500s, Nostradamus published a series of prophecies, many of which allegedly came true. However, it's important to note that his prophecies are in poetry form, and are oftentimes vague. As in, you can interpret them in a variety of ways.
Article continues below advertisement
He's said to have predicted King Henry II's death, the rise of Hitler, JFK's assassination, and a few others. The lines allegedly about Hitler are especially chilling: "From the depths of the West of Europe / A young child will be born of poor people" who "by his tongue… seduce a great troop." Again, though, Nostradamus's wording is always vague and can pretty much be applied to a lot of catastrophic historical events. But did he predict zombies in 2021?
Article continues below advertisement
Are zombies coming in 2021?
Nostradamus allegedly predicted that in 2021, "Few young people: half-dead to give a start," which some people are reading as "zombie attack." He apparently also wrote, "Fathers and mothers dead of infinite sorrows / Women in mourning, the pestilent she−monster: / The Great One to be no more, all the world to end." He also allegedly threw in a famine, a couple of asteroids smashing into earth, oh, and he even is believed to have predicted COVID-19.
"There will be a twin year from which will arise a queen who will come from the east and who will spread a plague in the darkness of night, on a country with 7 hills and will transform the twilight of men into dust, to destroy and ruin the world. It will be the end of the world economy as you know it," he wrote. Although far-fetched, it appears even government entities such as the CDC are actually putting a zombie apocalypse on their radar now. Seriously, it's on their website.
Article continues below advertisement
Although it's far-fetched to believe that we could actually see a zombie infection come to fruition any time soon, given the wildly unprecedented year the world has experienced, it's better to be safe than sorry, right?
Article continues below advertisement
The CDC has a set of guidelines for "zombie preparedness" on their site and it's genuinely freaky.
"Wonder why zombies, zombie apocalypse, and zombie preparedness continue to live or walk dead on a CDC website? As it turns out what first began as a tongue-in-cheek campaign to engage new audiences with preparedness messages has proven to be a very effective platform. We continue to reach and engage a wide variety of audiences on all hazards preparedness via 'zombie preparedness,'" an official message on the CDC site reads.
Article continues below advertisement
Although it appears that the Centers for Disease Control is only running the blog posts about "zombie preparedness" to drum up interest in their actual work, the information provided actually does have some real-world use.
With checklists for emergency preparedness kits, creating an escape plan, and information on how the CDC would theoretically respond to such a contagion spreading, a lot of the information is delivered in good fun, staying true to its zombie character, and doubles as useful survival tips no matter the case they're applied to.
Frankly, since natural disasters and globally-impacting events command headlines nearly daily nowadays, maybe having an emergency plan isn't the worst idea in the world.