Zoom Meetings May Not Be Totally Private, So Try These Extra Security Measures
Are zoom meetings private? Here's how to secure zoom meetings using the video conferencing service's toolbar.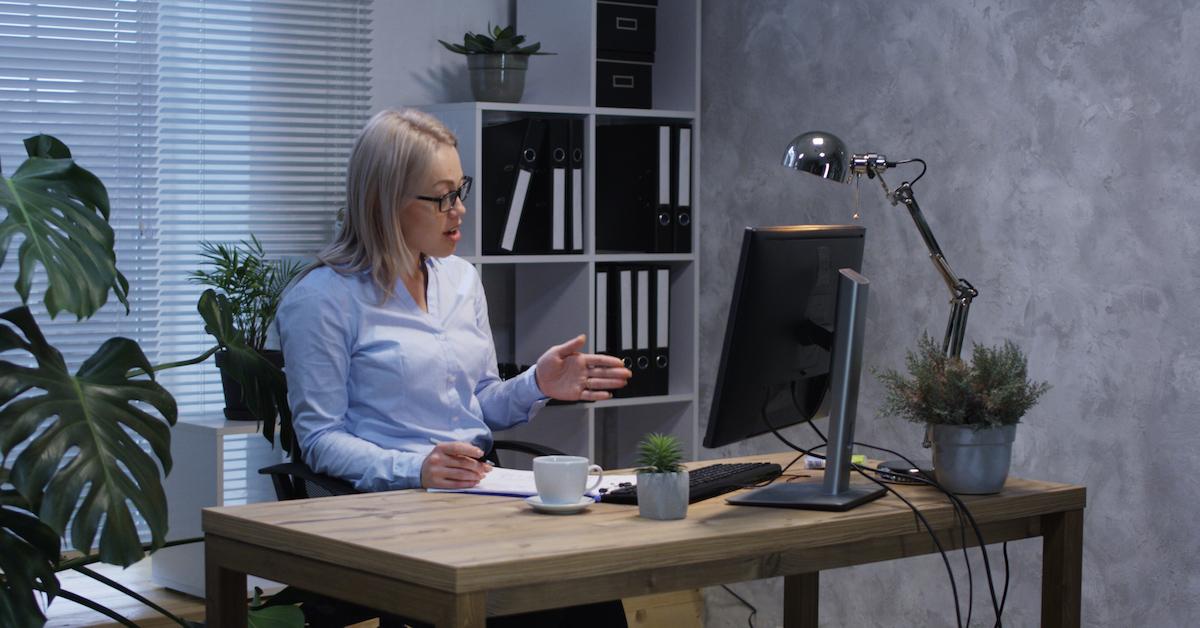 As a large percentage of Americans prepare to work from home for at least another month amid the COVID-19 pandemic, more and more companies are turning to the video conferencing service Zoom in order to conduct regular meetings with their employees.
But as demand grows, issues relating to privacy and security are becoming more apparent, leading some users to question whether Zoom can be trusted to keep their confidential data safe.
Article continues below advertisement
Are Zoom meetings private? Here's how to secure Zoom meetings.
Though the company claims its meetings can be secured with end-to-end encryption, a recent article by Forbes revealed that it instead uses a transport encryption, which means the connection between your app and Zoom's server is encrypted, but the corporation could access the data if it wanted to.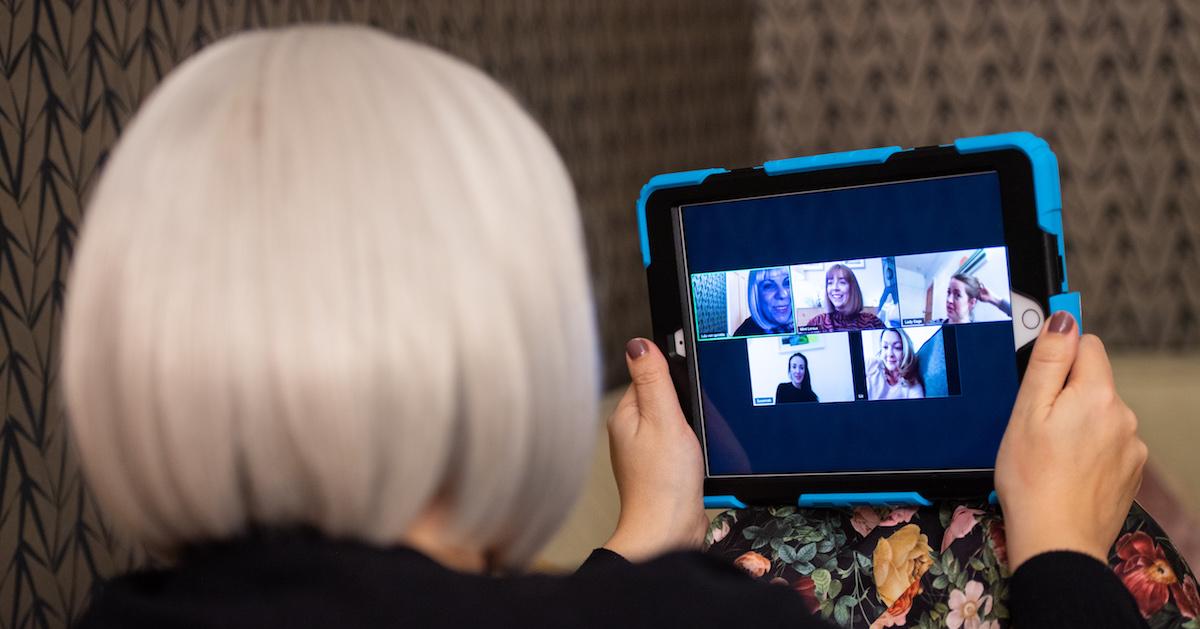 Article continues below advertisement
Another major problem plaguing the service is "Zoom bombing," which is when an uninvited guest shows up in a meeting or chat. One Twitter user also warned that you should be careful when using the site's chat function.
"FYI: if you're having a committee meeting via Zoom and you use the chat function to privately write to someone, your colleagues may not see it in real time, but it shows up when the chat is downloaded and put in the minutes folder..." the user wrote.
A Zoom spokesperson confirmed to Forbes that chats sent both publicly and privately from the host of a meeting are saved if the individual chooses to record a meeting locally. But "if a host chooses to record a Zoom meeting to the cloud, only chats sent publicly (to everyone in the meeting) are saved."
Article continues below advertisement
Take the following precautions when setting up your next Zoom meeting:
Require participants to enter a meeting password in order to join.
When scheduling a meeting through Zoom, the program automatically enables the "Require meeting password" setting, generating a random six-digit password. If you uncheck the box, anyone can gain access without your permission. Hosts also have the option of choosing a personal meeting ID number.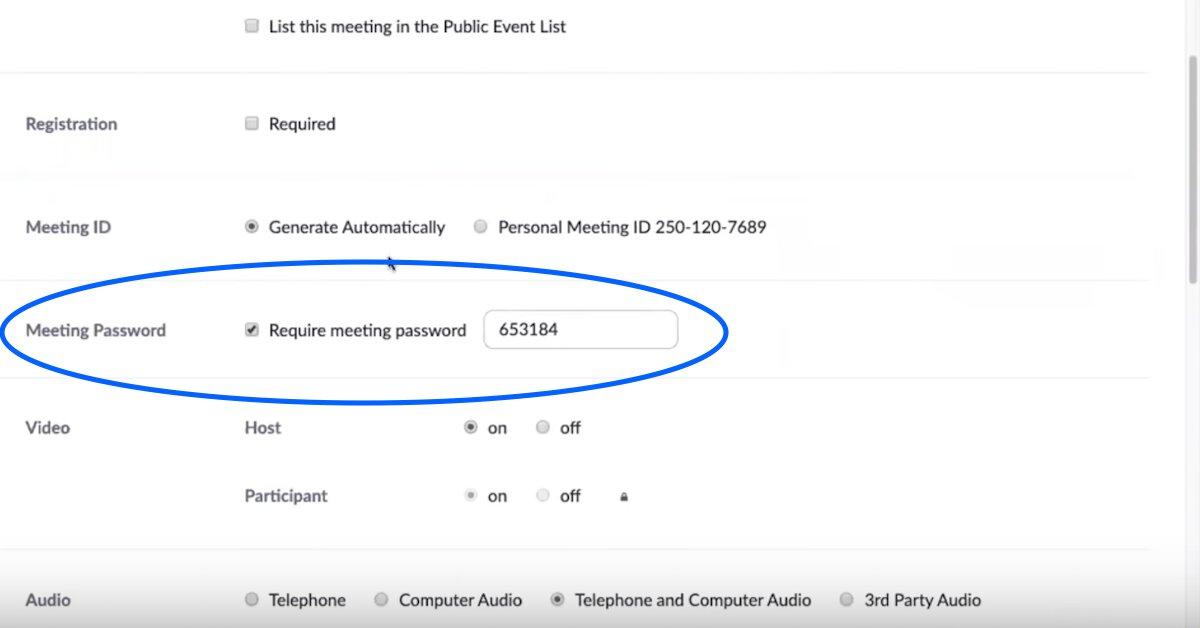 Article continues below advertisement
Utilize Zoom's waiting rooms.
Under "Advanced Options," you can enable a waiting room for your meetings, which prevents users from entering without being granted access by the host directly. Those asking to join will receive a message that reads, "Please wait, the meeting host will let you in soon."
The host will be able to admit or remove users throughout the video conference by clicking on the "Manage Participants" button in the toolbar.
Ensure that participant screen sharing is disabled.
One way to prevent your meeting from getting interrupted is to click on the arrow next to "Share Screen" in the toolbar and select "Advanced Sharing Options."
Article continues below advertisement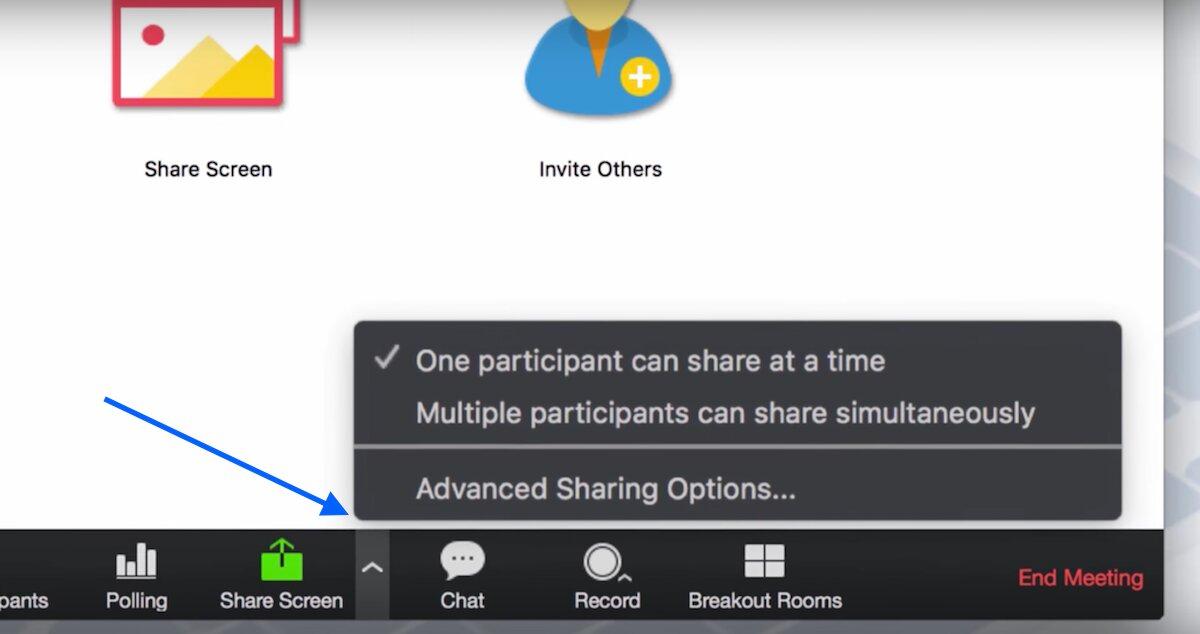 This feature allows you to choose whether multiple people can share their screens at once or if the host is the only one with the ability to do so. It's best to get this set up before your meeting starts.
Lock the meeting once all participants have joined.
If you're conducting a smaller video conference with a set number of colleagues, locking your meeting after it begins provides an extra level of security. You'll find this option by clicking on the "Manage Participants" button, then selecting "More" at the bottom of the window. There you'll see the "Lock Meeting" tab.