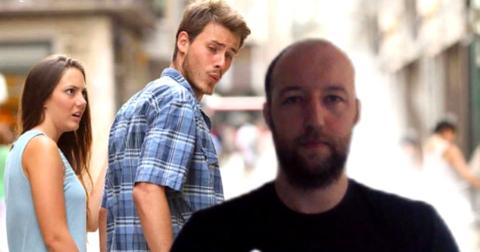 Funny Zoom Backgrounds to Inspire Your Next Online Class
By Sara Belcher

Updated
Since most education has been moved to online only to prevent the spread of the new coronavirus, you've likely had to interact with your classmates and professors exclusively through a Zoom meeting room.
But lucky for you, to make your day just a little bit better (and hide your embarrassing childhood bedroom), you can change your Zoom background to something funnier and more exciting while preventing the spread of COVID-19.
You can easily change your Zoom background.
Changing your Zoom background is easy, and you can upload your own photos to use as a background. Maybe you want to relive your study abroad days while completing your last gen-ed class. Or maybe you want to pretend you're somewhere far away from home. Whatever you want, you can make it your backdrop for your next online class.
You can set your background as video.
FYI, you can make your Zoom background a video. And what more iconic working-from-home video than the infamous news interview where your child walks in the room and steals the show.
Harry Styles makes everything better.
I repeat: Harry Styles makes everything better. But right now, even if you met him, you should keep a distance of six feet. But that's not stopping you from making him your Zoom background. One can dream, right?
Drive people even further away by making your background from a horror movie.
Why stop at social distancing and maintaining a distance of six feet from everyone around you? Make sure people know to leave you alone by making your background the setting of your favorite horror movie.
Why be at Hogwarts when you can *be* Hogwarts?
With the funny backgrounds comes funny background fails. At some point, your computer is bound to confuse you for the background and make you the background. Embrace it and call in like that.
Share your favorite TV show with your classmates.
on friday we found out that zoom has no size limit on video backgrounds. so anyway here's a photo of me streaming the twin peaks pilot to my coworkers in a meeting pic.twitter.com/THf9R4xe1u

— go outside? no thanks (@unfollowjoshshi) March 16, 2020
Take your video background one step further and share your favorite TV show with your classmates while you're meeting — it's way better than just opening it in another tab and watching with subtitles.
Everything is (not) fine.
What better way to represent the state of the world during a pandemic than with the iconic "This is Fine" meme? Of course, you're not limited to just this meme, but we definitely recommend it.
Bring your classmates to the location of your research.
You have to admit, this is one thing that you can't do in the classroom. If you're presenting research on a specific area or geographical location, why not transport your classmates to the location you're referencing?
Make your professor your background.
For ultimate trolling, we recommend taking a photo of your teacher and setting it as your background. Bonus points if you happen to have a particularly embarrassing one.
Transport yourself to nature.
While you don't actually have to stay in your house during the self-isolation period (walks are still safe), pretend you're having class outside by setting your background to some peaceful nature scenes.
'Cats'?
We're not sure why anyone would want to do this, but if you've ever wanted to be transported to the world of celebrities CGI'd to singing, musical cats, any still image from the movie Cats will do.
Because Taco Bell is the happiest place on earth.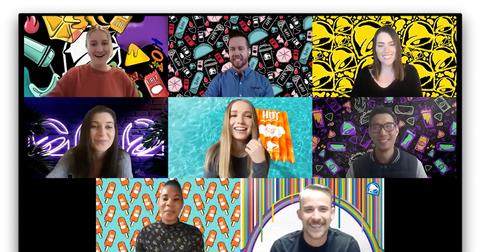 Every Taco Bell fan will be excited to hear the chain is bringing the joy of burritos and tacos to your home. It's truly a Fire Sauce enthusiast's dream come true.
The best way to prevent contracting or spreading coronavirus is with thorough hand washing and social distancing. If you feel you may be experiencing symptoms of coronavirus, which include persistent cough (usually dry), fever, shortness of breath, and fatigue, please call your doctor before going to get tested. For comprehensive resources and updates, visit the CDC website. If you are experiencing anxiety about the virus, seek out mental health support from your provider or visit NAMI.org.