Aretha Franklin's Granddaughter, Grace Franklin, Auditioned For 'American Idol'
Who are Aretha Franklin's grandchildren? Her granddaughter, Grace Franklin, recently showed off her vocal chops while auditioning on 'American Idol.'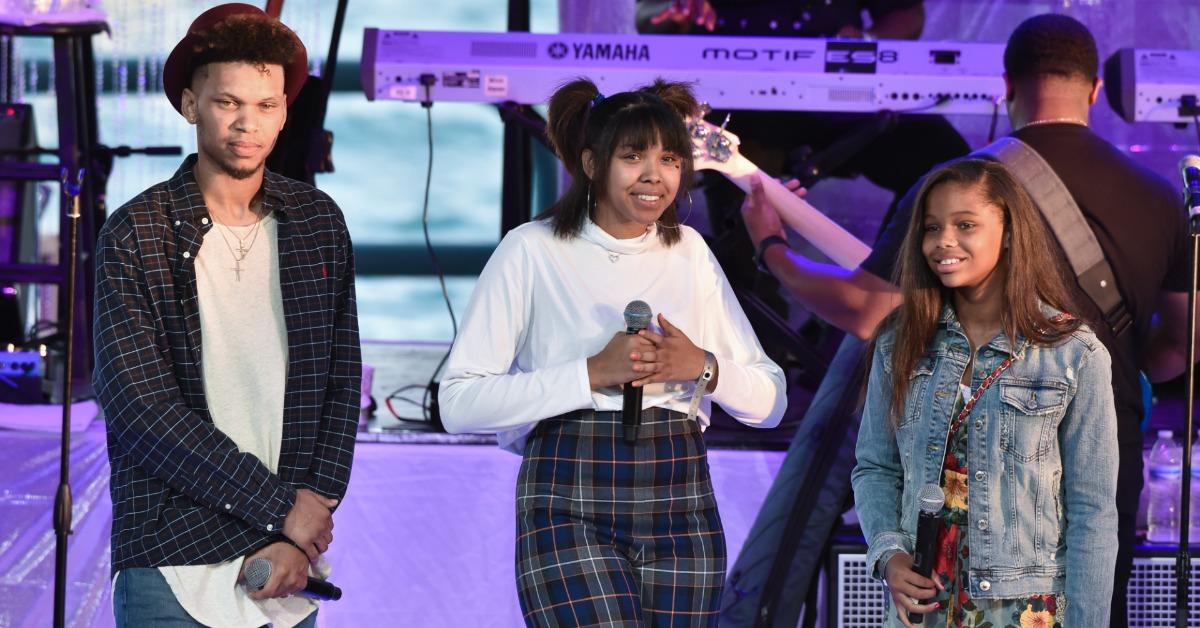 It's safe to say that Aretha Franklin's granddaughter, Grace Franklin, has put some R-E-S-P-E-C-T on the family name.
For folks that are not familiar with the late icon that is Aretha Franklin, the Grammy-award winning songstress is revered for her decades-long storied career in the music industry. Aretha released countless chart-topping hits, toured the globe, and impacted millions worldwide. Now, nearly four years after her passing, that same legacy is still impacting music lovers everywhere.
Article continues below advertisement
Although Aretha is no longer physically with us, her spirit and artistic works are being kept alive by those closest to her in more ways than one — and Grace has shown the world with a sensational performance that Aretha's talents have certainly been passed down.
With so much focus placed on the singer herself throughout her life, the question remains: Who are Aretha's grandchildren? Here's what we know about them and how her life impacted each of theirs.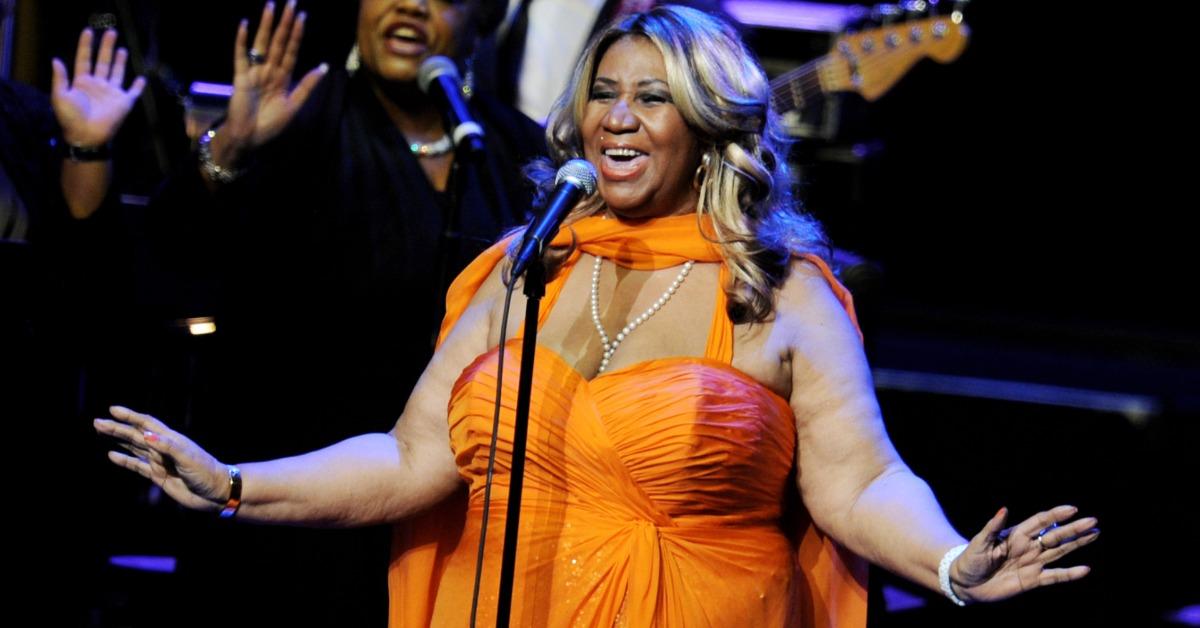 Article continues below advertisement
Grace Franklin, one of Aretha's granddaughter's, auditioned for 'American Idol.'
It has long been said that talent skips a generation. But thanks to Grace's American Idol audition, that was televised on the Feb. 27, 2022, that saying has been debunked.
Before singing, the 15-year-old high schooler shared her special lineage with the judges and the world. In her introduction video, Grace shared that she's aware that people expect her to sing like [Aretha], but she has her own style. "I'm my own artist, and I have my own voice," Grace said before belting out Fugees' "Killing Me Softly."
Grace's American Idol audition was televised on the Feb. 27, 2022.
Article continues below advertisement
Even though Grace sang the hit song beautifully, it didn't sway the judges. Luke Bryan shared that he felt the song was "a little sleepy and subdued." Katy Perry chimed in to say that "it was soft." Katy then asked Grace if she had another song to sing, to which the Detroit native suggested singing Aretha's hit, "Aint No Way."
Article continues below advertisement
The judges were amazed by her rendition, but Lionel Richie felt that Grace needed more time before she was ready for the American Idol stage. Luke explained that if she had more command of her voice, she would be able to make it through a few rounds. This led to both Lionel and Luke giving a vote of "no." However, Katy was adamant about Grace getting a shot.
"I'm sure Aretha wasn't Aretha when she walked into the room," Katy said. "Somebody said 'yes, I want to work with you, I want to develop something.' She's got stardust on her."
Article continues below advertisement
Unfortunately, Lionel wouldn't back down. He felt that Grace simply needed to hone her shills a bit more.
"If you go and come back and put the shyness behind you and the voice in front of you, you are going to be something amazing," he said. "I don't want to be the one to make you tip over and fall at this infant stage."
Katy ended up walking away from the judges table in protest — however, Lionel stuck to his guns and explained that once Grace puts in the work, she'll be golden.
"I don't want this to be a crash and burn," Lionel tells Grace.
Article continues below advertisement
Aretha Franklin's grandchildren have been greatly affected by her famed career.
Aside from the super-talented Grace, Aretha has two other grandchildren, Jordan and Victorie, who have all worked to further their grandmother's legacy in any way they can. Vocal activists for Aretha's work and life, the three gave a moving speech at her 2018 funeral that clearly framed their feelings about the late singer as both an icon and a grandmother.
"I just wanted to say that it is really inspiring to see how many hearts and how many people my grandma has touched," Victorie said during her grandmother's eulogy, "and it's heartwarming to see all of the love and support that you guys give us."
"I just want to say thank you and that we appreciate you so much, from the bottom of our hearts," she went on to say, clearly appreciative of the outpouring of support.
Article continues below advertisement
When Aretha died, the extent of Victorie's profound relationship with her became known.
Of course, all of her grandchildren had close relationships with her, but when Aretha passed, Victorie shared a never-before-seen video of her playing the piano and singing in an emotional moment.
The clip immediately went viral, and many fans realized the extent of Victorie's love for her grandmother. A mutual passion for music and performance was the foundation of their loving relationship, one that Victorie said devastated her when it was lost.
Article continues below advertisement
"I have many memories of me coming into her home, and she would be playing the piano and singing. Words can't describe the pain I'm feeling, but God is telling me that she is at peace. Today we lost an icon [and] a legend, but today I lost my grandma. I love you, and I'm gonna make you proud," she wrote in a caption accompanying the video.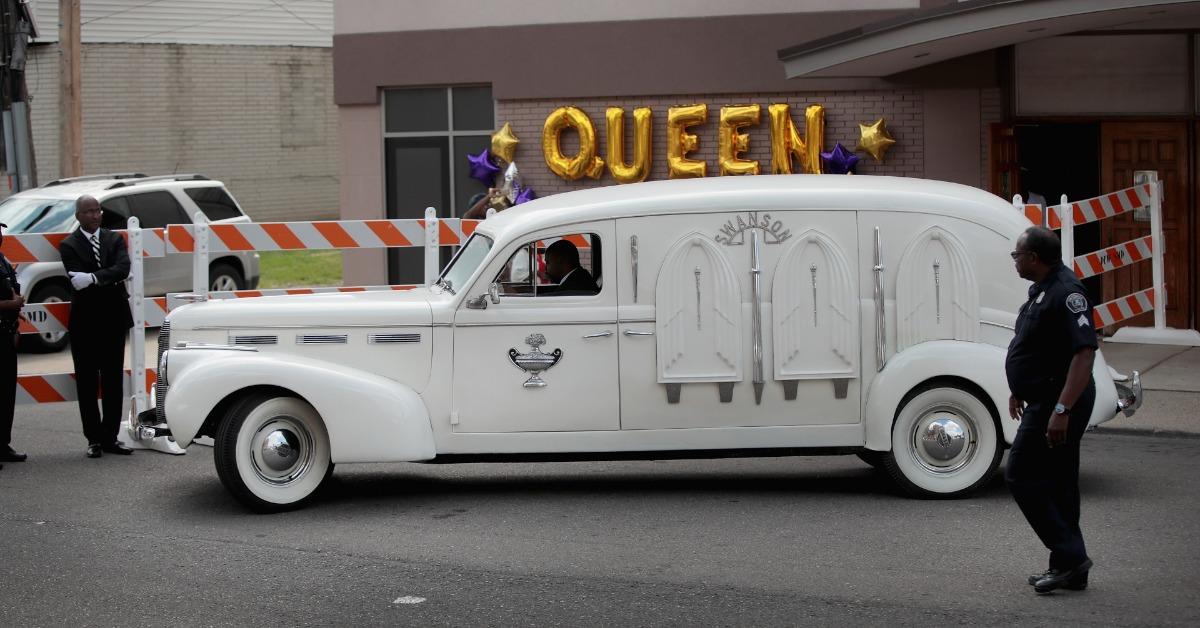 Article continues below advertisement
Jordan and Grace have been deeply affected by the loss of their grandmother as well.
Both Jordan and Grace also reflected on the important role their grandma played in their lives at her funeral, but haven't been as vocal. Nonetheless, all three have made it known at least once publicly that they will always work to sustain Aretha's legacy in any way that they can.
"Dear Grandma, I love you. I know in my heart that you're happy now, and that's all that I care about," Jordan said through tears at the funeral. "Thank you for loving me. Thank you for believing in me as much as you did."
"I just smile because, even though she's not here, I have memories, and that's all I need," Grace followed, mentioning Aretha's sustained impact on her life.
Article continues below advertisement
As for Grace's musical efforts, we can expect the teenager to rise to the occasion. After all, greatness is in her blood. Even though Grace was not able to go through to the second round of American Idol, it's safe to say that she may be back in front of the judges in the near future.