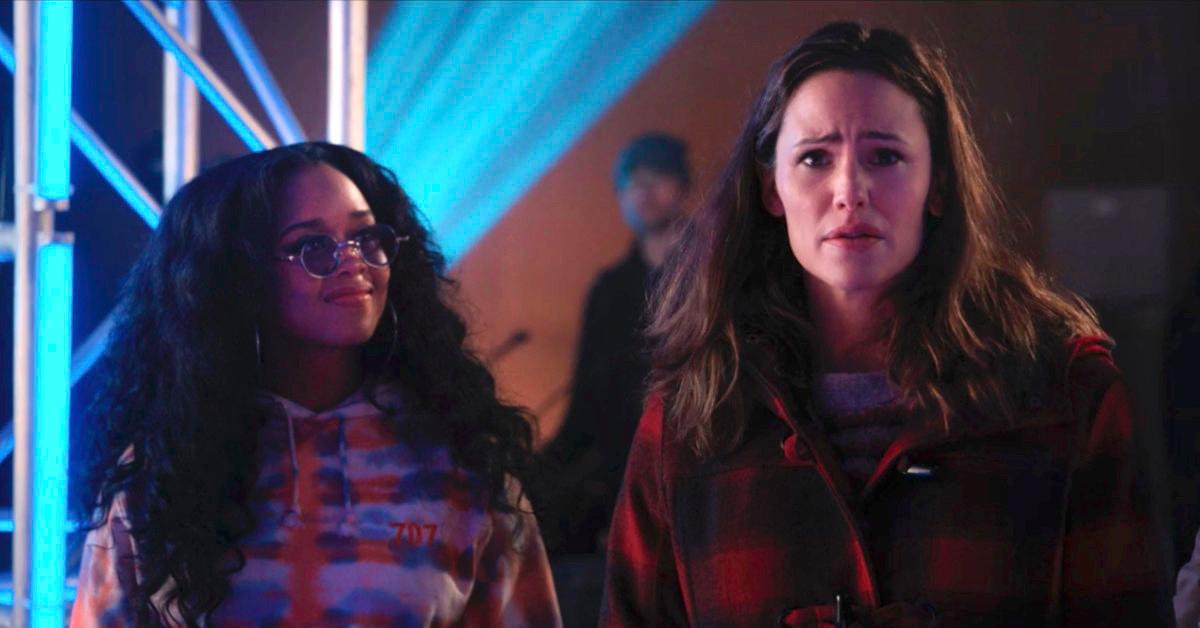 Jennifer Garner and H.E.R. Take the Stage Together in Netflix's 'Yes Day'
The new Netflix film Yes Day features a cameo by a certain Grammy-winning singer. Who? One word, three letters: H.E.R.!
But even before H.E.R. takes the stage in the family comedy, actress Jennifer Garner performs in front of hundreds of people.
Article continues below advertisement
And that's out of the actress' comfort zone, as she told USA Today. "I get very, very nervous," she said of her singing. "It's not something you see me doing."
Jennifer Garner and H.E.R. teamed up on "Baby I Need Your Loving."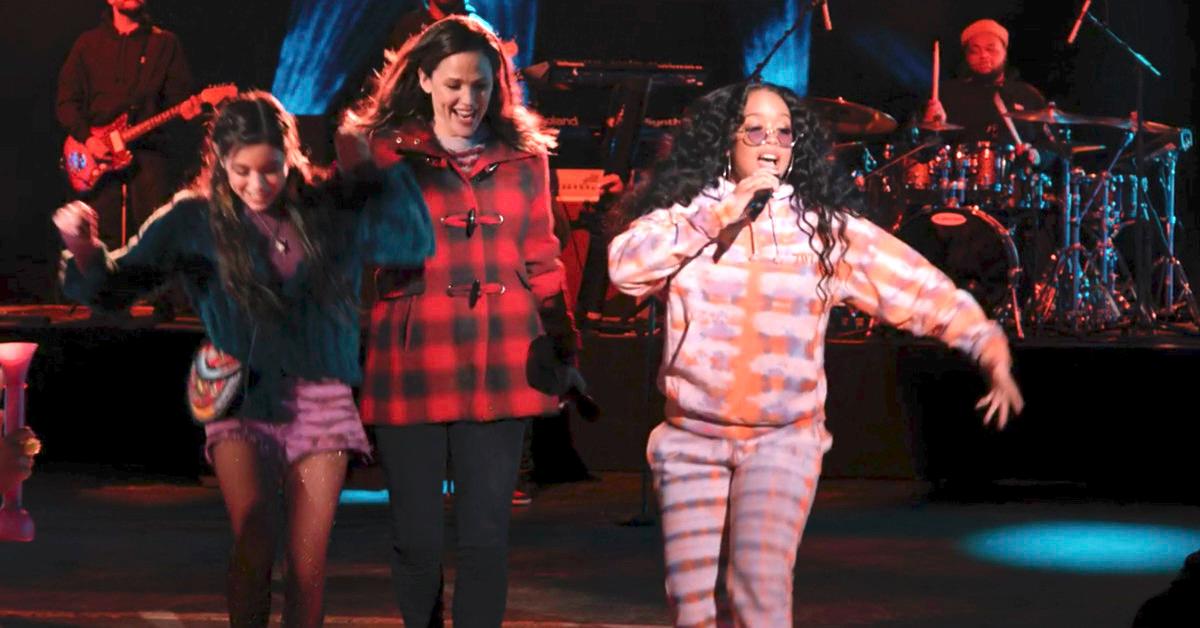 In Yes Day, which was written by Justin Malen and directed by Miguel Arteta, Jennifer Garner and Édgar Ramírez play Allison and Carlos Torres, two parents who agree to say yes to anything their three kids propose in a 24-hour span.
Article continues below advertisement
Toward the end of the film, Allison and Carlos' daughter Katie (Jenna Ortega) sneaks off, and Allison tracks her to a music festival called Fleekfest. Allison realizes that if she can get on stage, Katie will be "so angry that she'll have to come down." But there's just one problem: A burly security officer stands between her and the stage.
In a twist of good luck, though, Allison overhears H.E.R., one of the performers at the festival, complaining about a wardrobe malfunction. So Allison saves the day her sewing kit, and in exchange, H.E.R. gives her a moment at the microphone.
Article continues below advertisement
While waiting for Katie to show herself, Allison grabs a ukulele and starts singing a rendition of the Four Tops' "Baby I Need Your Loving." Katie hears her, and mother and daughter tearfully reunite as H.E.R. takes over the performance. Then the recording artist invites both Allison and Katie on stage to help finish the song.
Article continues below advertisement
H.E.R. is an acclaimed R&B singer and songwriter.
H.E.R., whose stage name stands for "Having Everything Revealed," hit the big time the 61st Grammy Awards in 2019, when her self-titled album won Best R&B Album and her song "Best Part" won Best R&B Performance. She earned five Grammy nominations the following year and three the year after.
Article continues below advertisement
The singer-songwriter has had other moments in the spotlight recently: She covered Prince's "Nothing Compares 2 U" for the 2020 Emmys' "In Memoriam" segment; she performed "America the Beautiful" at the 2021 Super Bowl; and she earned a 2021 Golden Globe nomination for Best Original Song for her song from Judas and the Black Messiah, "Fight for You."
Jennifer Garner sings from time to time, too.
Article continues below advertisement
And this Golden Globe winner has had other musical moments: She sang a version of "My Heart Is So Full of You" from the musical The Most Happy Fella for the 2006 album Unexpected Dreams – Songs from the Stars. And she teamed up with opera tenor Andrew Bocelli on the song "Dormi Dormi Lullaby" from his 2019 album Sì Forever: The Diamond Edition.
"Mr. Bocelli had recorded his half of the duet ages ago, but he was so present for me," the actress told People in 2019. "Hearing his voice made me feel brave. There is nothing like singing along with Andrea Bocelli."