Jennifer Garner Smacks Down Rumors That She's Pregnant With a Fourth Child
Jennifer Garner posted a picture of a pumpkin carving that some believed to be a hint that she was pregnant, but is she actually expecting?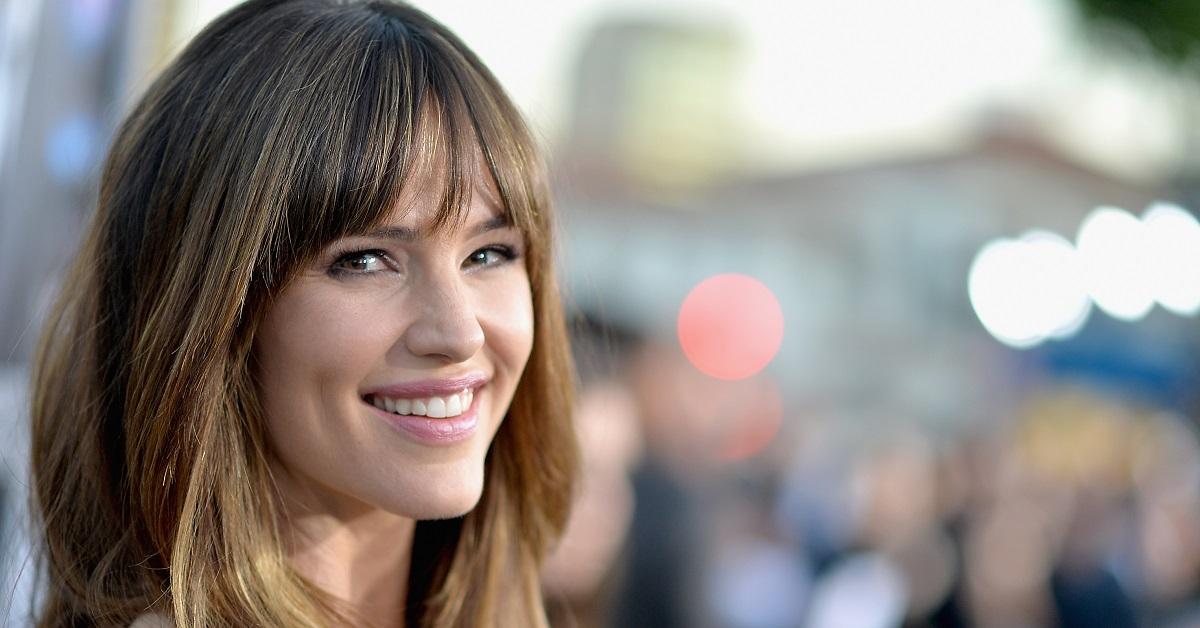 The internet can cause a lot of speculation, and that's especially true for celebrities. An innocent Instagram post can be read hundreds of different ways, and that's a lesson that Jennifer Garner learned the hard way after a recent photo went live. The post was simple enough, but it caused a firestorm online after some fans of Jen read too deeply into it.
Article continues below advertisement
Why do people think Jennifer Garner is pregnant?
The pregnancy rumors started after Jen posted a photo where she showed off the results of an intense pumpkin carving session. In the photo, she's holding a large pumpkin on her lap. The pumpkin has a door shaped hole in it, as well as some windows carved around the outside. Sitting in the door is a smaller pumpkin with a face of its own. "When you and your jack-o'-lantern share a vibe," Jen wrote in the caption.
Article continues below advertisement
The combination of the photo and the caption led to speculation almost immediately. "Wait … are you pregnant?" one Instagram commenter asked. "Does this mean there is a little Jennifer [coming]?" another inquired. It's easy to see how the speculation started in retrospect, but Jen made it clear shortly thereafter that pregnancy was not her intended message.
Is Jennifer Garner actually pregnant?
Shortly after she started getting questions, Jen took to the comments to clear up the confusion. "STILL NOT HAVING MORE BABIES. Good grief, I didn't even see it, I just saw matching smiles," she wrote. This isn't the first time in recent months that Jen has had to clarify pregnancy rumors. Just recently, she wrote that she probably would never be pregnant again, and was happy with the three kids she already had.
Article continues below advertisement
"I am 48, have three healthy kids and am not — and never will be — pregnant. We can lay that pupper to rest. Have [I] gained the COVID 19? Possibly. But that is another story," Jen wrote recently. Although she's now divorced from Ben Affleck, the father of her three children, she still co-parents with him. In general, the relationship between the two parents is a positive one.
Article continues below advertisement
Jen and Ben still work on their relationship.
According to a source who spoke with Us Weekly, Jen and Ben's relationship is always a work in progress. "Things come up between them, but they are committed to doing the best they can for the kids," the source said. "They stay on top of things and have a lot of meetings and check-ins. They want to be the best parents they can for the kids."
"If they have differences, they keep it to themselves and don't let it have an impact," the source continued. They always put on happy faces for the kids and put their well-being first."
Currently, Ben is dating Ana de Armas, his co-star in the upcoming psychological thriller Deep Water. The two first sparked relationship rumors after they were spotted vacationing together. Jen, meanwhile, is single following a breakup in August with businessman John Miller, who she'd been dating for two years.