Did Aretha Franklin's Granddaughter Make It Through to Hollywood on 'American Idol'?
Aretha Franklin's granddaughter auditioned on the Season 20 premiere of 'American Idol.' Here's what we know about her and how she did on the show.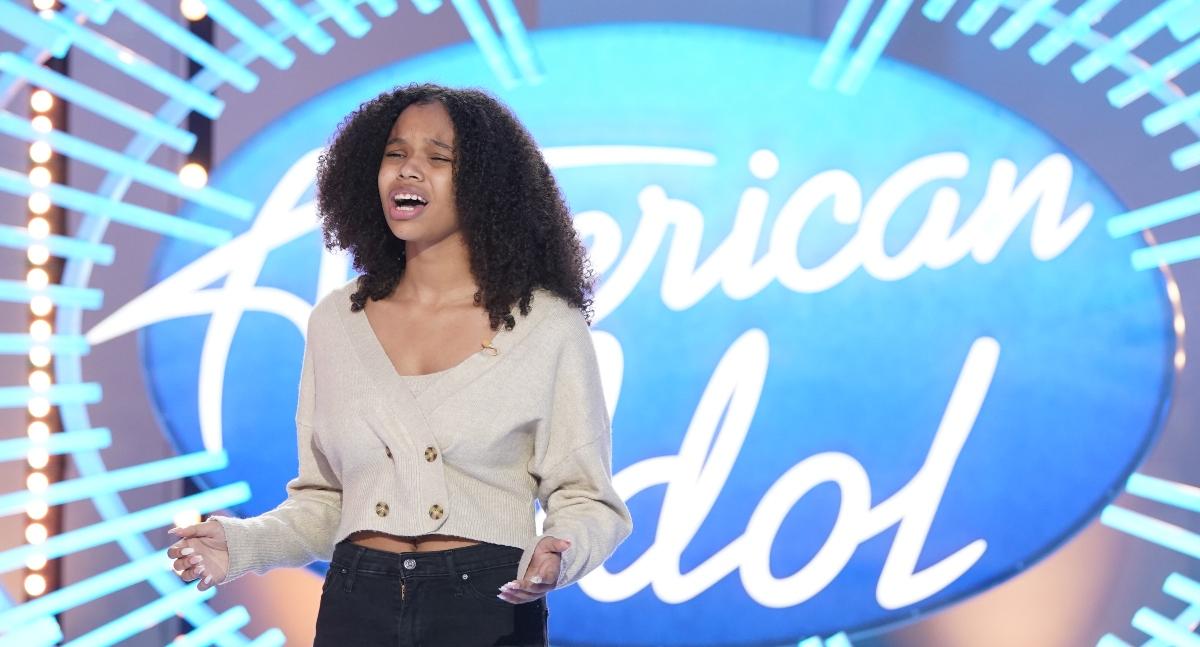 On Feb. 27, Season 20 of American Idol premiered on ABC with its first round of auditions. Contestants gave it all they got in hopes of singing their way to stardom. One of the youngsters who gave it their best shot was a 15-year-old Detroit native named Grace, who strolled in the auditions with one of the greatest names in the history of show business. Grace is one of the grandchildren of the late iconic Queen of Soul, Aretha Franklin.
Article continues below advertisement
It's often said that "the apple doesn't fall from the tree," and in the case of Grace, that is definitely the case. As soon as she opened her mouth, this amazing sound came out. So, did Grace get a Golden Ticket or, better yet, a Platinum Ticket from the judges on American Idol? Keep reading to see out if she made it through to the next round and to find out more about who Aretha Franklin's granddaughter is.
Article continues below advertisement
Did Aretha Franklin's granddaughter make it through to the next round on 'American Idol'?
Even though Aretha Franklin's grandaughter Grace sang the Lauryn Hill version of the Roberta Flack hit, "Killing Me Softly," as well as her grandmother's hit, "Ain't No Way," beautifully, she did not get a yes from two out of the three judges to get her to the next round. While Franklin's performance won praise from Idol judge Katy Perry, fellow judges Luke Bryan and Lionel Richie did not think the teenager was fully ready for the competition show.
Lionel, who knew Grace's grandmother, personally told her, "I love you, and I think the best thing for you in life is to take a shot at going backward. Go back and get a running start and come at this again." Even though Katie tried to put the pressure on Lionel to change his mind and let Grace through to the next round, he voted no and, as she hugged her, advised the talented young lady to "put the work in."
Article continues below advertisement
Even though she didn't get to go on to compete further, Grace took to Instagram to share her experience of the audition process. She posted, "As most of y'all have figured out, I auditioned for Idol! I really wanted to use this opportunity to test out my abilities and see how far I could go, and I'm honestly extremely proud of myself. Even though I didn't make it through, I had a really amazing time!"
Article continues below advertisement
Grace went on to say, "The amount of knowledge I gained and amazing artists I met will truly stick with me for a very long time. I'm excited to use this experience to help me move forward in the future!"
Article continues below advertisement
What do we know about Aretha Franklin's youngest granddaughter, Grace?
Grace started to gain attention when a video of her singing with Jennifer Hudson at the 2021 premiere of the Aretha biopic Respect went viral; the pair sang her grandmother's song "Aint No Way." The aspiring singer was also a part of the Detroit Youth Choir, the same group that won second place in the competition series America's Got Talent.
Grace, who has over 9000 followers on Instagram, frequently posts videos of herself singing covers to her page, as well as videos of her singing with family and friends, and often pays homage to her late grandmother.
Article continues below advertisement
Singing isn't the only way that she takes after her beloved grandmother, though. Like Aretha, Grace champions causes like health care access, environmental protection, disability rights, and racial justice. She has various links to causes on her social media page that she believes in.
Article continues below advertisement
One of the groups she stands behind and advocates for is Support the Girls, which collects and dispenses essential items like bras and underwear and various hygiene products to people experiencing homelessness across the United States and worldwide. Another group she supports and raises awareness for is the National Black Disability Coalition, which was founded in response to the unique issues that African Americans with disabilities face.
Grace has a bright future ahead of her, and we're sure we will see more of her. We hope to see Grace again next year singing her heart on American Idol.