Socialite Ari Fletcher Has Reportedly Built a Million-Dollar Empire
After Ari Fletcher got into a verbal spat with Bobby Lytes about celeb status and then purchased 28 acres of land, fans want to know her net worth.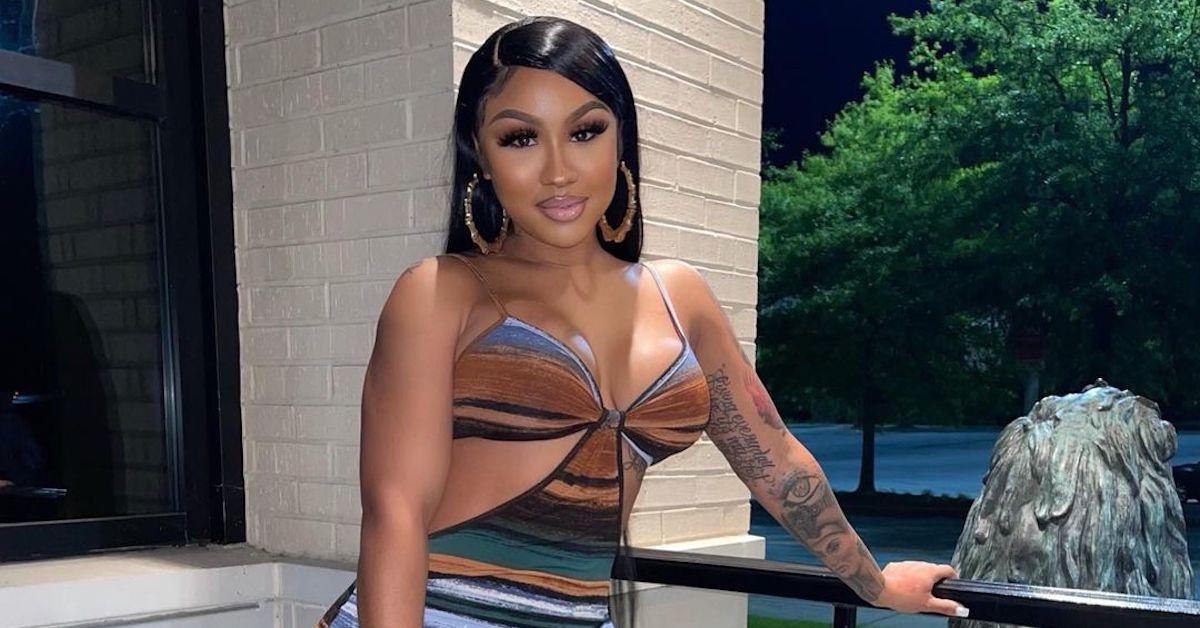 Alexa, play 50 Cent's "I Get Money."
Monetizing your social media pays big bucks — while Addison Rae used her TikTok to score major brand deals, Jackie Aina gained notoriety for her beauty expertise. And for entrepreneur Ari Fletcher (real name: Ariana Fletcher), social media promotion has become second nature.
Article continues below advertisement
Although Ari is known to get into social media spats with other influencers, she doesn't allow that drama to get in the way of her coins. And with her latest verbal spat with Love & Hip Hop: Miami's Bobby Lytes over the Milk Crate Challenge and celebrity status, along with Ari recently purchasing 28 acres of land, fans are wondering just how much she has accumulated in the bank.
So, what is Ari Fletcher's net worth? We give you the scoop on the star's finances.
Article continues below advertisement
Ari Fletcher has reportedly built a million-dollar empire.
In case you didn't know, Ari is much more than a pretty face. Aside from her work as a model, social media influencer, and video vixen, she is also the CEO of the hair company KYCHE Extensions.
With that said, various online reports state that the Chicago native has accumulated a net worth of nearly $10 million. A bulk of that figure is said to come from her brand endorsements and promotions on social media with Savage X Fenty, Fashion Nova, Waist Snatchers, and more.
Ari also shared with AfroTech that she makes about $150,000 off of Instagram alone by monetizing her posts.
Article continues below advertisement
"I've made over $1 million from Instagram so I'm proof this can be done," Ari told AfroTech. "Not only in terms of monetizing from the pictures that I post, but also using formulas from these other successful brands that I back to create my own successful brand."
Article continues below advertisement
Although Ari has yet to confirm or deny her rumored finances, her earnings from Instagram alone show that a $10 million net worth is not far-fetched.
Since Ari is showing no signs of letting up her endorsement deals, it's safe to say that her net worth will continue to skyrocket.
Ari Fletcher and Bobby Lytes feuded after the entrepreneur threw some shade on social media.
On Aug. 25, 2021, Ari took to social media to question why some people are participating in the viral Milk Crate Challenge. She said people were "too damn bored" and "just breaking bones for Instagram."
Article continues below advertisement
Love & Hip Hop: Miami star Bobby Lytes quickly responded by telling Ari to "stay out of broke people's business."
"I'm doing my Crate Challenge in the morning and I'm rich … Now what happened?" Bobby commented.
Article continues below advertisement
It appears that Ari clapped back at Bobby's response with a tweet on Aug. 26, 2021. Ari shared that fans are looking for fuel so they can be "noticed and get attention on the Internet." And that's when things went left.
Article continues below advertisement
Bobby hopped on Instagram Stories to respond to Ari allegedly calling him a fan. "One thing before I go: a fan?" Bobby said in the clip (captured by Hollywood Unlocked). "Me, a fan of yours? Girl, I've been famous before you. I am a real celebrity."
Article continues below advertisement
Bobby went on to list his résumé and projects while continuing to question Ari's tweet. The reality star then took things to another level by posting a snarky tweet, taking a dig at Ari and rapper Moneybagg Yo's relationship.
"And another thing. I'm so tired of these motherf--king rapper GFs thinking they are so important. ..." Bobby began his tweet.
He later added, "Girl, what's ya f--king career??? That's what you call luck!"
Article continues below advertisement
Fans believe that their feud is far from over.
But despite the drama, Ari continues to stay focused on the bag and building her career.
Article continues below advertisement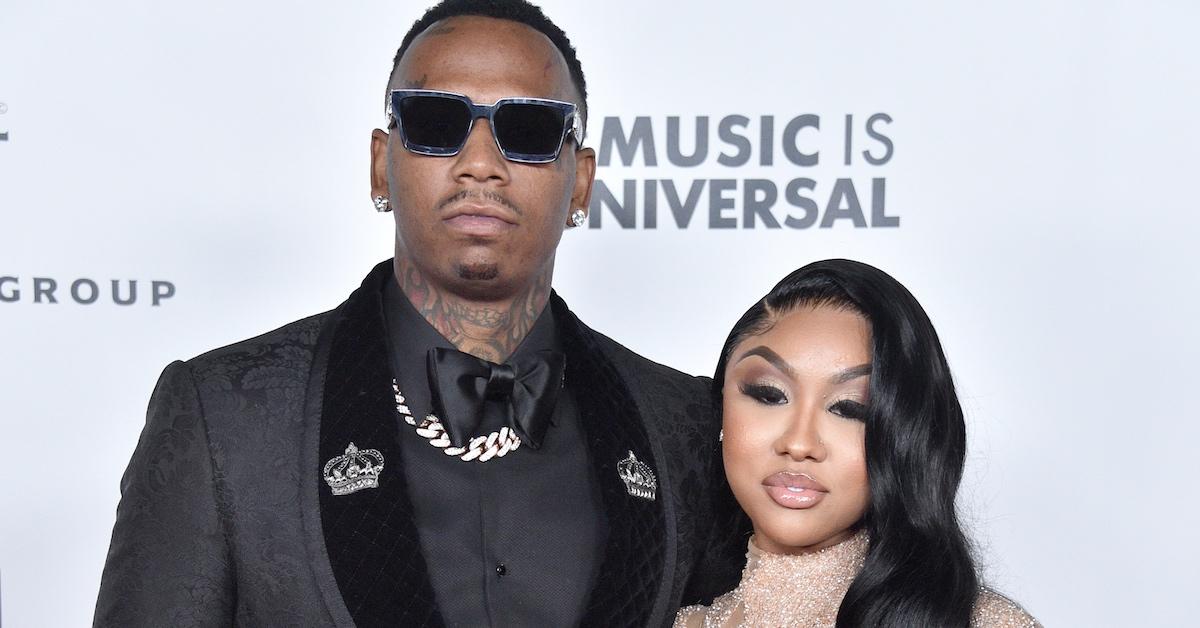 Ari Fletcher recently purchased 28 acres of land for her boyfriend, rapper Moneybagg Yo.
And the best girlfriend award goes to ... Ari! Upon Ari's boyfriend, Moneybagg Yo, celebrating his 30th birthday, the socialite stepped it up on the gift-giving front.
Ari is known to gift her main squeeze with gorgeous trinkets, jewelry, and money. But, this time around, the star wanted to gift her man a lifetime investment: 28 acres of land.
On Sept. 22, 2021, Ari took to Instagram to share that she cashed out for her beau.
Article continues below advertisement
Any gift that comes from the heart is always appreciated, but for Ari to step outside of the box and purchase land for her beau takes things to the next level. Jewelry, cars, and other flashy items are great, but being able to look past luxury and think ahead for the future is priceless. Good job, Ari!
Aside from the social media drama, it appears that Ari has used it all to her advantage. With such a strong fanbase and lucrative deals on the table, the future is bright for the socialite.