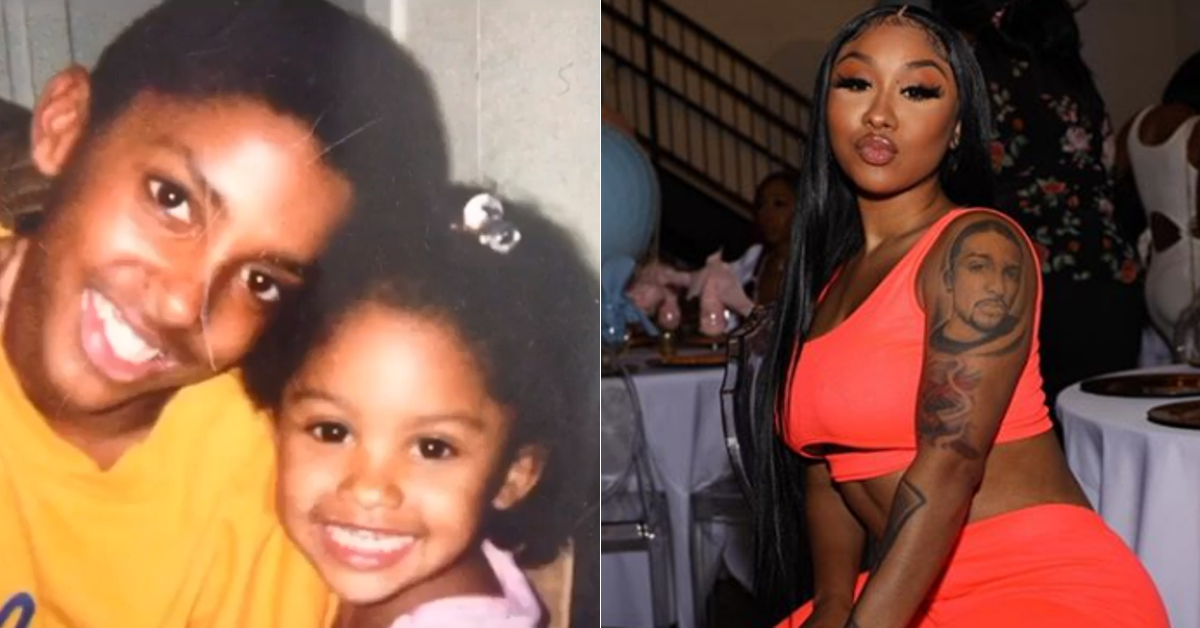 Ariana Fletcher Often Shies Away From Talking About Her Brother
If you follow Ariana Fletcher's social media accounts, you'll know that she doesn't really like talking about what happened to her brother.
It's a herculean feat to overcome the death of a loved one. In fact, most people never really "move on" from grief, but rather adapt their lives by moving forward to honor that person's legacy by going after their personal dreams and living the happiest life that they can. In the case of Ariana Fletcher, she is appearing to do just that after what happened to her brother.
Article continues below advertisement
What happened to Ari Fletcher's brother?
The music video and Instagram model has alluded on several occasions that her brother, Kyle, passed away when she was very young. She never divulges the circumstances surrounding the man's death or speaks at length about the topic as she has said multiple times that discussing it is too painful.
Her Instagram handle, which has garnered nearly 4 million followers, is a tribute to Kyle: @therealkylesister.
In fact, her entire online presence follows the same nomenclature. She has also posted several tributes to her late brother, and says that her online profile was intentionally selected as such because she wants his "name to live on." In a post she uploaded in May, she put together a series of photos featuring her brother along with several pictures of her proudly showing off her tattoo of his face on her arm.
Article continues below advertisement
In the audio of the video, she talks about honoring his legacy and how much he meant to her, but that much is evident given how devoted she was to Kyle. In one telling photograph of the slideshow, there is an image of one hand gripping another hand that appears to belong to someone on a hospital bed. Given the context of the photo, it appears that Ari had visited her brother in the hospital prior to his passing.
Article continues below advertisement
Ari's fans also talked about the impact Kyle Jamison had on his local Chicago community prior to his passing in 2013. One Twitter user wrote that he was "that MAN in these Chicago streets on the media side." Another mentioned that he was "like a mentor to [them] in school." As to the circumstances surrounding his passing, there are only social media comments to go by. On a 2013 Instagram post for his Sept. 7, 2013 funeral and repass, someone wrote that "he was sick."
Article continues below advertisement
Ari Fletcher's net worth is reportedly on par with ex G. Herbo's.
Ari has reportedly earned a hefty amount of wealth for herself as per approximate reports online: It's said that the model has anywhere from $1 million to $5 million in combined assets and liquidity at her disposal. Not bad for a 24-year-old with no significant amounts of familial wealth to inherit. She's also leveraged her growing celebrity into a successful business, too. She recently launched a merchandise line that's enjoying steady social media growth and traction.
G. Herbo, who used to go by the moniker Lil Herb, is also 24 and has done well for himself. Ari's ex is probably best known for his 2018 album, "Swervo," and it's reported that he's got $3 million to his name. Not too shabby.
It appears that Kyle's sister is well on her way to building an empire, honoring her brother's legacy through it all.