One TikTok Has Some Wondering Whether Ariana Grande Hooked up With Jimmy Fallon
A viral TikTok has some suspecting that Ariana Grande and Jimmy Fallon hooked up several times while she was engaged to Pete Davidson.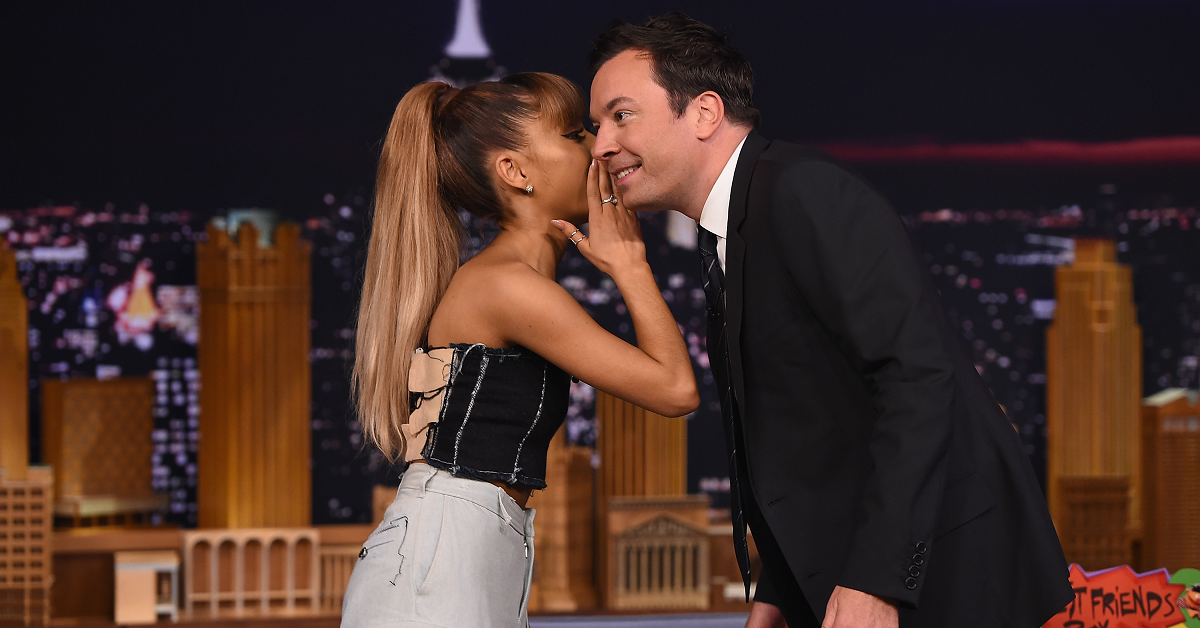 The online rumor mill is as busy as ever, and thanks to TikTok, speculation can become rampant very quickly. A new video has some pretty salacious accusations, and although the video doesn't use any names, it's pretty easy to guess that it's about Ariana Grande and Jimmy Fallon. The video suggests that a famous singer was hooking up with a talk show host while she was engaged to a famous comedian, and leaves viewers to fill in the blanks.
Article continues below advertisement
Did Ariana Grande and Jimmy Fallon hook up?
The rumor started with a video from @dearjane1, who frequently posts celebrity gossip that she receives anonymously and is reenacting a story she received via direct message. In the video, she claims that this person was working in PR at a famous talk show in 2018 when she began noticing that the host of the show invited a certain A-list singer on as a guest with remarkable frequency.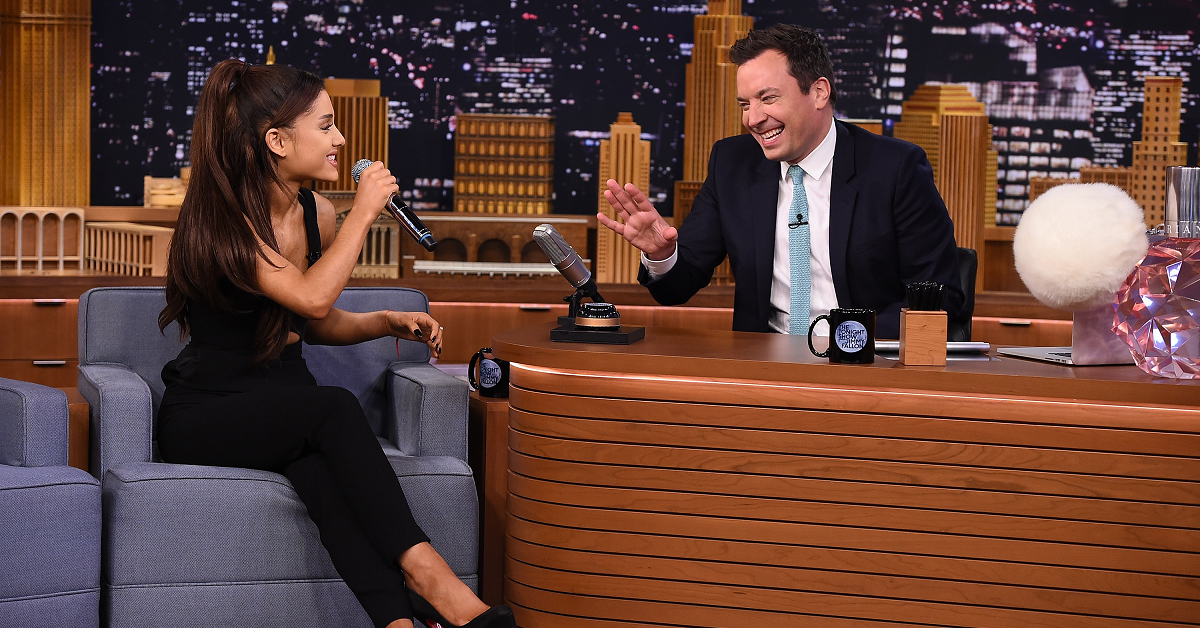 Article continues below advertisement
The story continues, claiming that this person was walking backstage after a show and saw the singer and talk show host kissing. At the time, the person telling the story was surprised because she thought the singer was with a famous comedian.
Weeks later, the storyteller claims that they heard gossip from a co-worker that the two had been hooking up, which led her to wonder whether the singer and the comedian had an open relationship.
Article continues below advertisement
The TikTok never says anything about Ariana Grande or Jimmy Fallon.
The video deliberately obscures many of the specifics of the story, but there are a number of reasons many suspect it's about Ariana and Jimmy. The first is that dearjane deliberately styles herself like Ariana, including extensions, in the video. What's more, the details all line up pretty perfectly. Ariana was engaged to Pete Davidson in 2018, and Jimmy Fallon invited her on the show frequently during that period.
It's worth noting that, if the rumor were true, Jimmy would also be cheating, as he's been married since 2007. Although the details are certainly salacious, even dearjane admitted that they might not be true.
"Not sure about this one," she wrote in the caption accompanying the video. "But usually the crazier they store the more likely it's true, lmk what u guys think!"
Article continues below advertisement
Whether the rumor is true or not, though, the video has picked up steam online, and has been viewed hundreds of thousands of times. It's a story that's unlikely to ever be confirmed, but it provides a little bit of intrigue, especially because many were surprised to hear that Jimmy Fallon could be a part of something so scandalous.
Although the majority of the comments suggested that the talk show host was Jimmy, some also posited other possibilities like Seth Meyers. While the obscuring of details makes it difficult to know exactly who is being discussed, most signs point to Jimmy, in part because he had Ariana on four separate times in 2018, even when she had nothing new or noteworthy to promote.