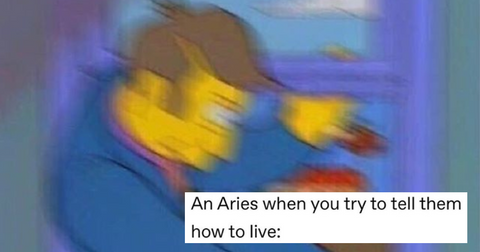 Aries Season Is Upon Us and We're Lowkey Afraid
By Pippa Raga
Hide your kids and hide your wife, it's officially Aries season and we don't know if we're ready. It's true that Pisces season lasted an unusually long time and that everyone and their mother ended up somehow celebrating their birthdays in March. But it's finally time to move forward!
And that means the memes are coming — because what's a better way to mark the passing of time? Send these to your March 21-April 19 friends, or to the friends of yours who fear the Aries wrath (which would be the Taurus, Aries and Libras of the group).
In the off-chance you can't figure out your friends' birthdays or which ones of them are Aries, I've found a trick that works pretty flawlessly (you're welcome). Think of the baddest, bossiest, most confrontational friends you have and then subtract all the known Leos from that group.
That should leave you with your favorite Aries friends, who, you can trust, are already going off about it being Aries season. Send them these memes to stoke their fire and congratulate them for being born.
1. Us when we learned that Pisces season was finally over, but a fire sign was up next.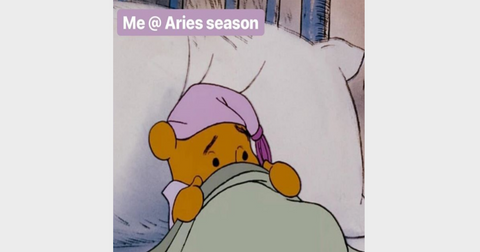 2. If you can't figure out an Aries' traits, here are all their many sides.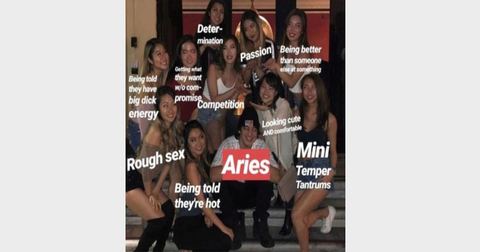 Bonkers how incredibly accurate this is, tbqh.
3. Seriously, I can think of four people off the top of my head this applies to. Test their wrath, tell an Aries off and tell us how that goes.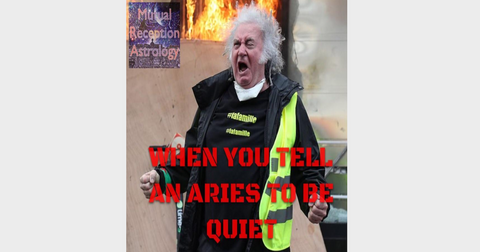 4. Why go for the chill road when an Aries' whole brand is being confrontational and in your face?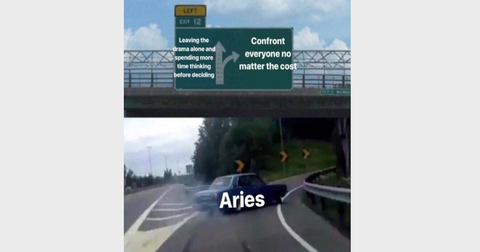 5. The rest of the signs don't get it, but you do you, Aries.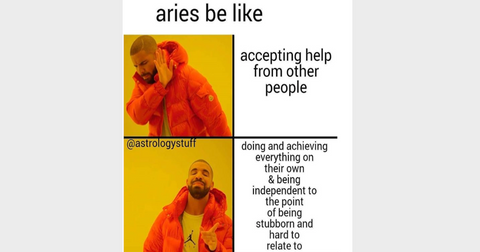 6. Not to out myself, but I feel like this one applies to Geminis as well.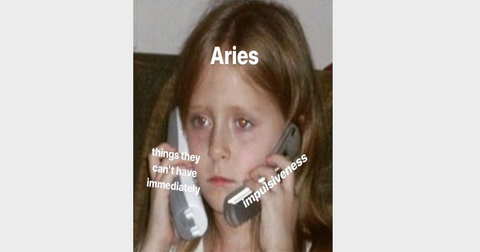 7. Ever try to date an Aries? Yeah, us neither.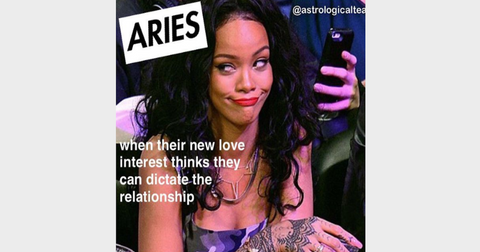 8. Does anyone else think that some astrology memes just apply to every sign?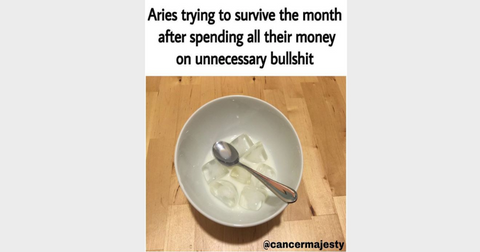 9. OK, now we're talking.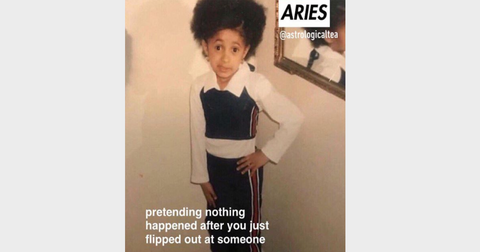 10. We almost spat out our coffee from how accurate this is.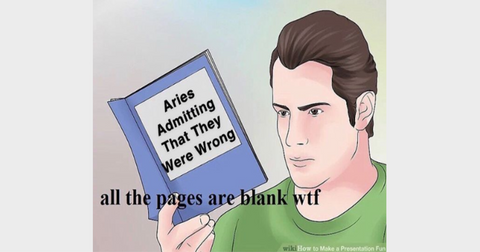 11. Aries, Leos and Sag, go get in formation.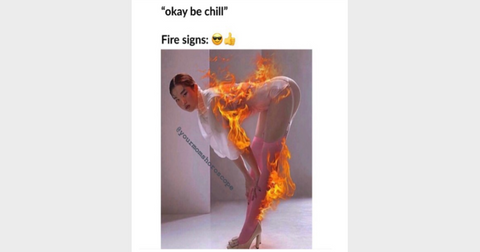 12. This image alone makes me not want to provoke a fire sign.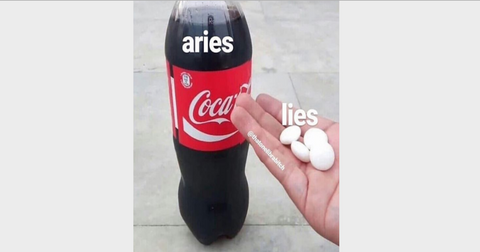 13. OK we're crying at how real this is.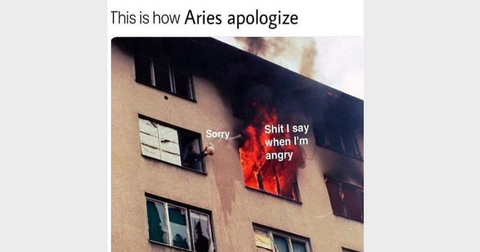 14. It's so useful to keep Aries around, they're always the biggest cheerleaders.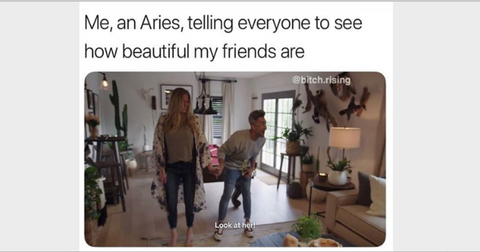 15. Between a rock and a hard place, indeed.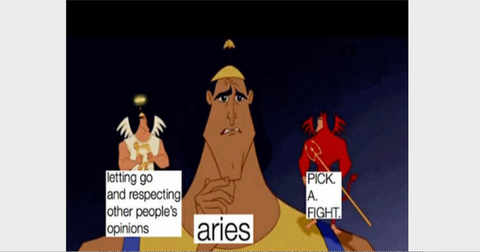 16. OK I had to check and the Fonz is a Scorpio, but this one applies to Scorpios as well.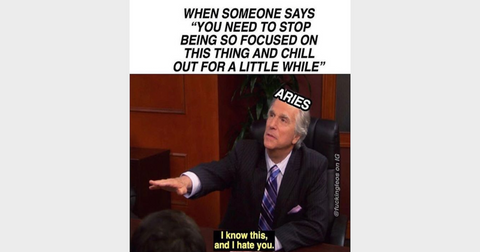 17. The more I think about it, the more I think Aries and Cancers could fall in love with each other within the first 5 minutes of meeting.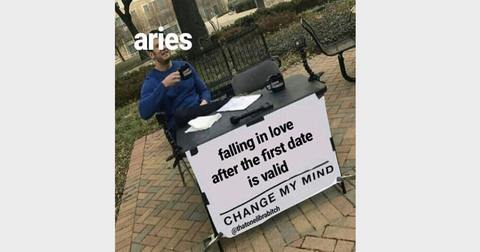 18. Like the Cardi meme, but more of a throwback.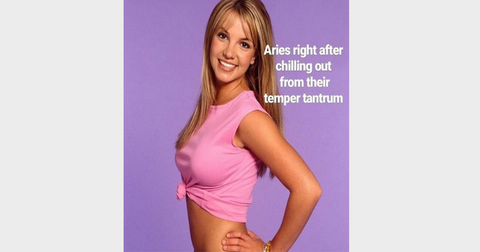 19. Let's play this game at the next Aries birthday party.