Arizona Voters Are Worried Their Votes Don't Count After Using Sharpie on Their Ballots
There's a rumor flying around that using Sharpie on your ballot in Arizona will make your vote invalid. Is this true, and is this voter suppression?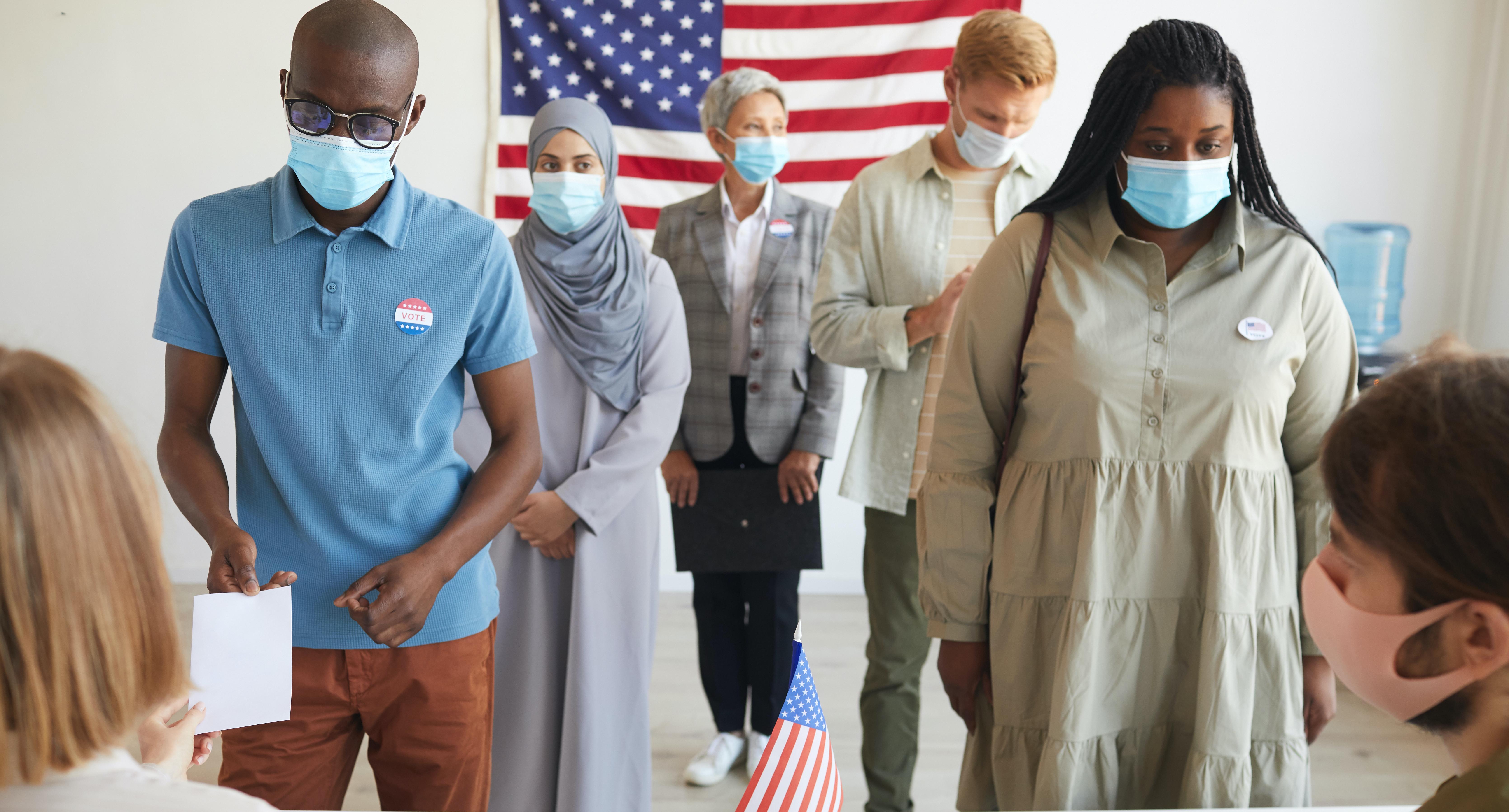 The 2020 election day saw what has been predicted to be the highest voter turnout in history, and the race is incredibly close between incumbent President Donald Trump and former Vice President Joe Biden. With tensions running so high, rumors have been wildly flying about potential mistakes made at polling places, causing some ballot not to be counted.
Article continues below advertisement
In Arizona, some voters are worried that using a Sharpie on their ballot caused many votes to be thrown out and not counted toward the election. But how true is this rumor — can using a Sharpie on your ballot invalidate your vote?
Article continues below advertisement
Does using a Sharpie on a ballot make your vote invalid?
Voters in Maricopa County, Ariz., became worried after rumors that their ballots wouldn't be counted if they had used a Sharpie to make their selection, whether they voted in person or by mail in. This also devolved into rumors of potential sabotage, as some claimed they were given Sharpies to make their selection at their voting location.
But using a Sharpie on your ballot does not invalidate your vote. In fact, voting places in Maricopa County use Sharpies for in-person voting.
"Vote Centers use fine tip sharpies as they have the fastest drying ink, therefore preventing smudges when put through the Vote Center tabulation equipment," the frequently asked questions page of the Maricopa County Recorder page reads. "This is one of the upgrades of our new equipment and new ballots."
Those voting by mail are told to use black, blue, or Sharpie ink to cast their ballot, and to "not use red or red-adjacent ink."
Article continues below advertisement
What if the ink bleeds through the ballot?
One of the biggest concerns some voters raised after their votes were cast was the potential for the Sharpie markers to bleed through the page, potentially compromising the equipment's ability to count the votes accurately. But election officials in the country reassured voters that even if the Sharpies did bleed through the paper, their votes would still be read and counted accurately.
Article continues below advertisement
"[Maricopa County Elections Department] says their machines only read the ovals for each contest," ABC 15 Arizona journalist Nicole Valdes tweeted. "Even if a bleed thru happens- the contests are 'off-set' AKA not printed back to back, so ink bleed thru isn't marking another contest oval."
For those still worried that there was an issue with their ballot being counted accurately, Nicole reassured voters that they would've known before leaving their polling place.
"If you voted on Election Day in [Maricopa County], your ballot was counted right in front of you at the vote center where you filled it out. That machine you scanned it into counted your vote right then and there," she wrote. "If there was a problem, it would have given you a notification or spit it back out. I.E, if you left a contest blank or voted for more than one person."
So rest assured, if you voted in person in Maricopa County, your vote was counted.