Get to Know the Japanese Drifter Atsushi Taniguchi From Netflix's 'Hyperdrive'
Who is Atsushi Taniguchi on Netflix's newest competition series 'Hyperdrive'? Get to know the talented drift racer from Japan with a need for speed.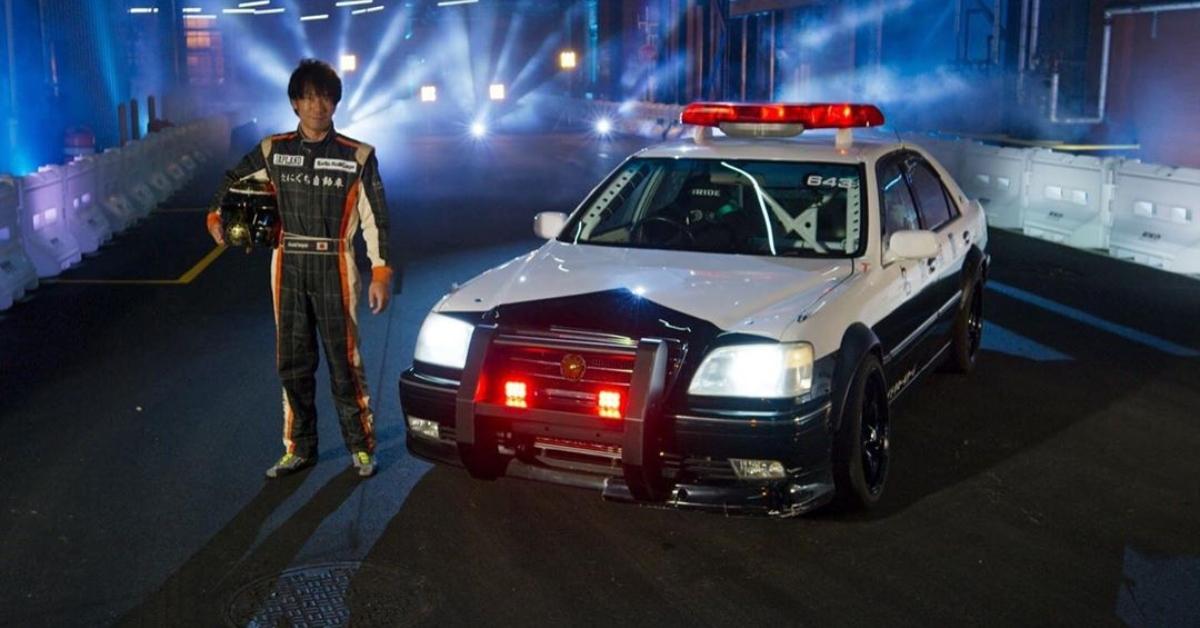 This is racing like you've never seen before! Netflix brings viewers a new type of competition series that pits 28 race car drivers from all over the world to compete in an American Ninja Warrior-style obstacle course. Hyperdrive, produced by actress and car enthusiast Charlize Theron, will have these competitors testing their driving skills on the most insane course.
Article continues below advertisement
Pitting drifters, drag racers, rally masters, and more in a 100-acre obstacle course, it's like watching the "Fast & Furious, but in real life." During Hyperdrive, fans will be introduced to Japanese-based driver Atsushi Taniguchi. In one clip, Atsushi crashes his police car on the extremely tough obstacle known as the "The Leveler."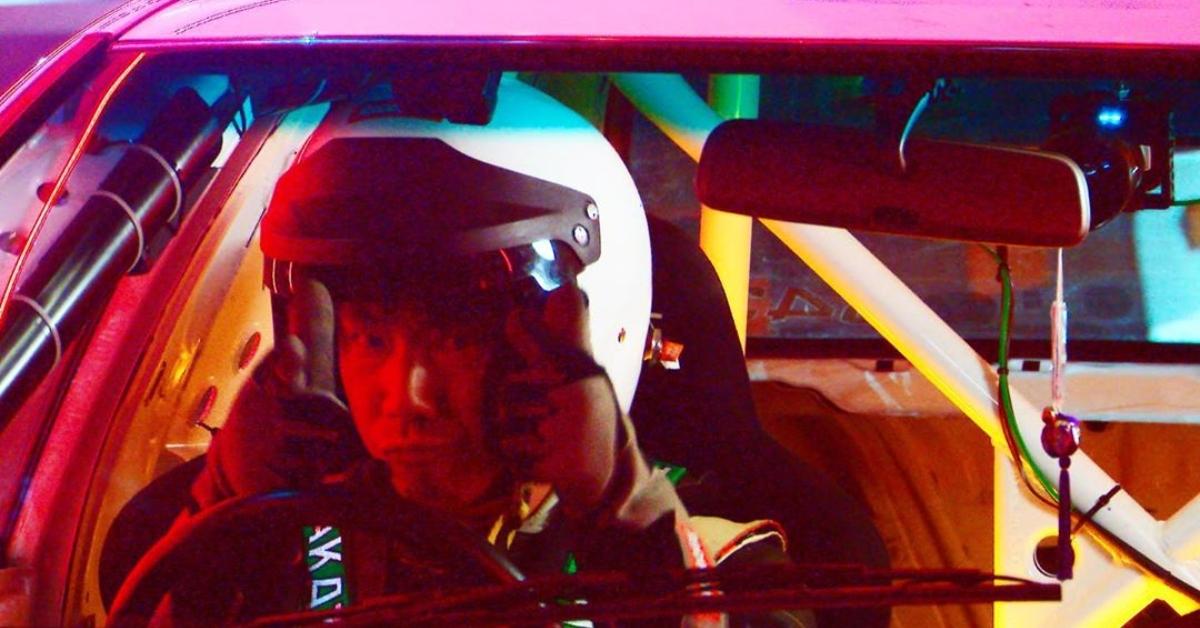 Article continues below advertisement
This obstacle tests a car's ability to climb steep inclines and stop. After rolling backward, Atsushi floors it and ends up driving over a massive hump, leaving his car in bad shape. Yikes! While the move to floor it was definitely risky, it may not have been the smartest. Here's what to know about the drifter below.
Atsushi Taniguchi has a lot of experience racing cars.
The 42-year-old from Aichi, Japan has been competing in races throughout the country, as well as Thailand, Malaysia, and Indonesia. If you follow this competitor on Instagram, his page is filled with videos and pictures of himself driving cars.
Article continues below advertisement
Besides driving fast cars, Atsushi, who goes by "Tani," also knows how to fix and rebuild them. The reality star driver has his own automotive shop. His website states: "We have a 20-year track record as TOYOTA engineers and tuners. Whether it's street car building/tuning, or full race support, various packages are available. We are a group of mechanics and racers who will put our knowledge and passion to work for you."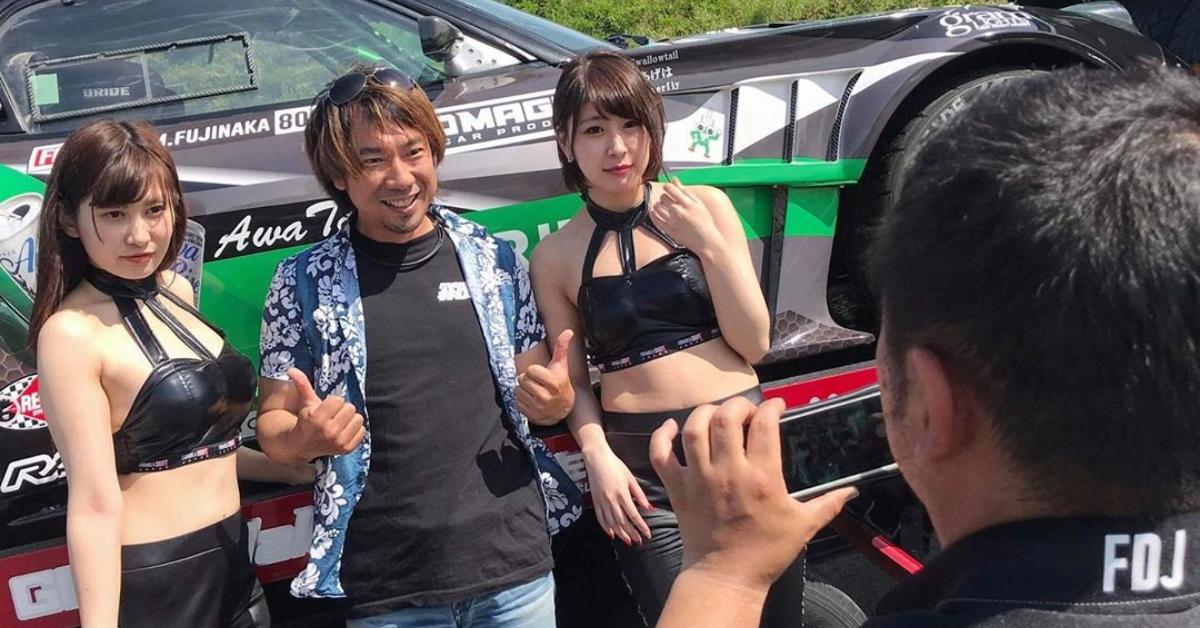 Article continues below advertisement
He will teach you how to drift… no, seriously!
Now, you can star in your own version of Fast & Furious. Yes, you too can learn how to drift like the actors (aka their stunt doubles) in the franchise films. Tani holds driving lessons twice per month, which teaches drivers how to check their cars and eventually leads up to drifting.
Does Atsushi Taniguchi win Hyperdrive? (Spoiler alert!)
Unfortunately, Tani does not win Season 1 of Netflix's Hyperdrive. Throughout the 10 episodes, the 28 drivers are dwindled down in three qualifying rounds and then knockout rounds. After only six competitors are left, the remaining drivers are tasked with going through a series of nine obstacles, which will ultimately determine the champion.
Article continues below advertisement
In the end, Diego Higa aka "Baby-Faced Assassin" takes home the trophy (and bragging rights), being crowned the Hyperdrive champion. This 21-year-old from Brazil certainly lived up to his name, as even other competitors were "a little bit intimidated by what they've seen."
One fellow racer commented: "He's like the Terminator." Another said, "Diego's a machine. That man is an animal." Well, with the success of this unscripted series, we wouldn't be surprised if Netflix announced that there will be a Season 2.
You can stream Hyperdrive on Netflix now.