Brittany Williams Is One of the Baddest Drifters on 'Hyperdrive'
Here's everything you need to know about Brittany Williams, the 'Hyperdrive' competitor from Lewisville, Tex. Plus, do she and her Nissan 350Z win 'Hyperdrive'? Keep reading to find out.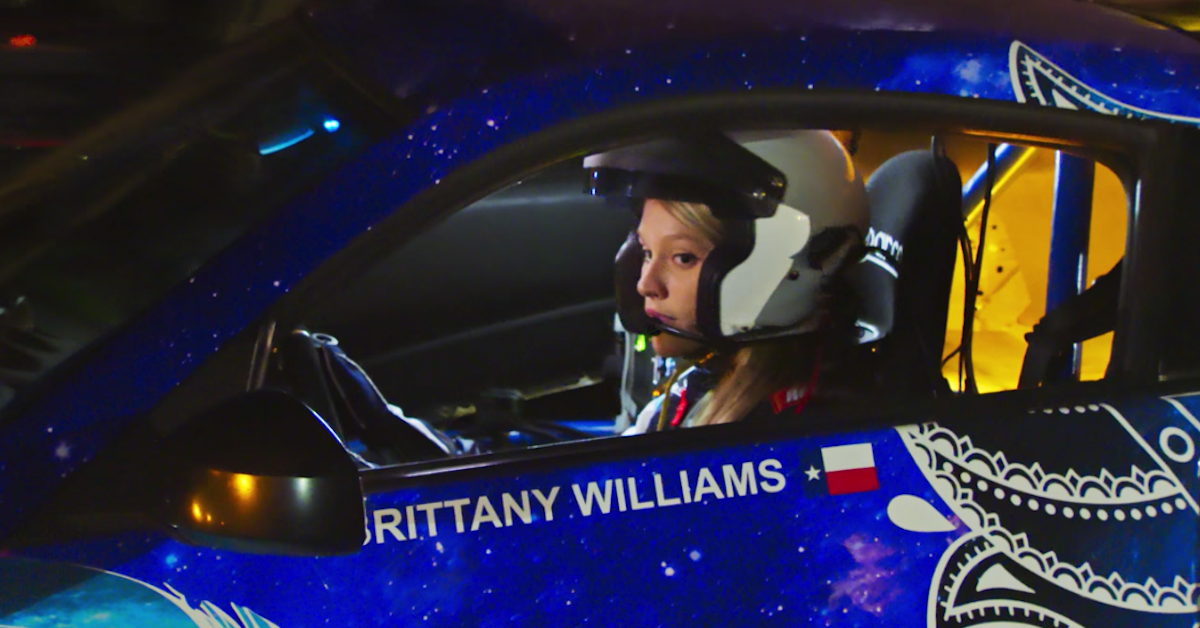 If I told you that Netflix made an unscripted competition show that mixes race car driving with insane obstacle courses à la American Ninja Warrior, you'd have no choice but to believe me — because that is the premise of Hyperdrive, the first driving competition of its kind.
Article continues below advertisement
Executive produced by car enthusiast and absolute legend Charlize Theron, Hyperdrive pits 28 off-the-grid racers from around the world together to test their custom cars' limits on the biggest and baddest automotive obstacle course ever built.
Episode 1 introduces us to Brittany Williams, 27. Keep reading for everything you need to know about the racer, including whether she wins the show.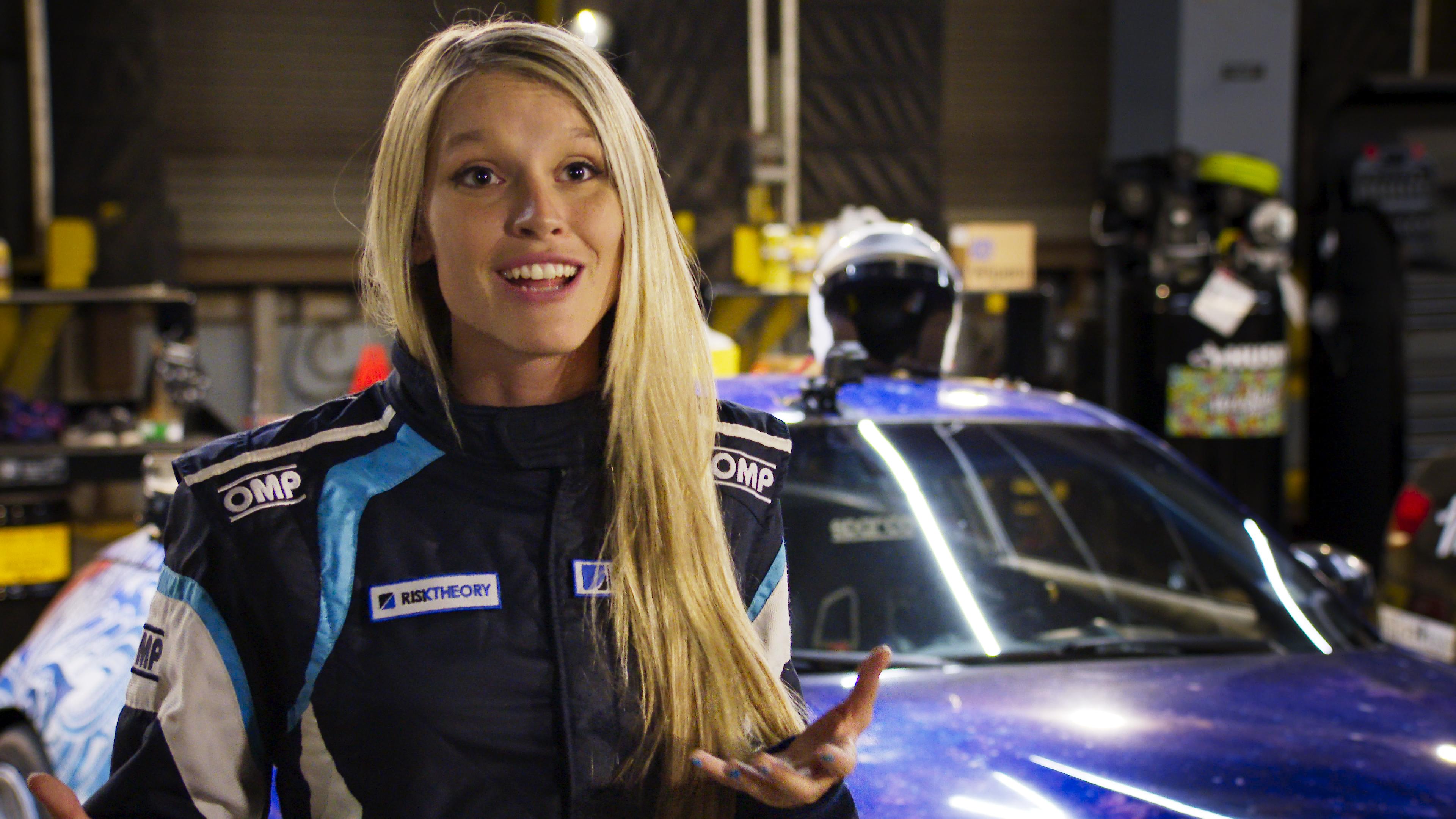 Article continues below advertisement
Brittany Williams has only been drifting for two and a half years.
The 27-year-old blonde Lewisville, Tex. native is the first female competitor we meet on Hyperdrive. "I'm still learning every time I get behind the wheel," she says upon introduction.
Unlike most of her other competitors, Brittany has only been racing for two and a half years. "I'm still actually pretty novice compared to some of the other drivers out there," she admits. "But what I've noticed is that if I focus on just enjoying myself, I do better."
Article continues below advertisement
Commentators agree "this lady is a natural" despite her comparative lack of experience. "It's the lessons she learned during her difficult childhood that fuel her on the track," one of them adds, before Brittany reveals that she spent a period of time growing up homeless.
"Growing up as a kid," she says, "there was a point where we were homeless, but my mom was able to make sure that we were always positive despite going through that level of hardship." It's that motivation that keeps her going on the race tracks. "My goal is always to have as much fun as possible in everything that I'm doing," she says, "and honestly, that's kind of a win-win."
Article continues below advertisement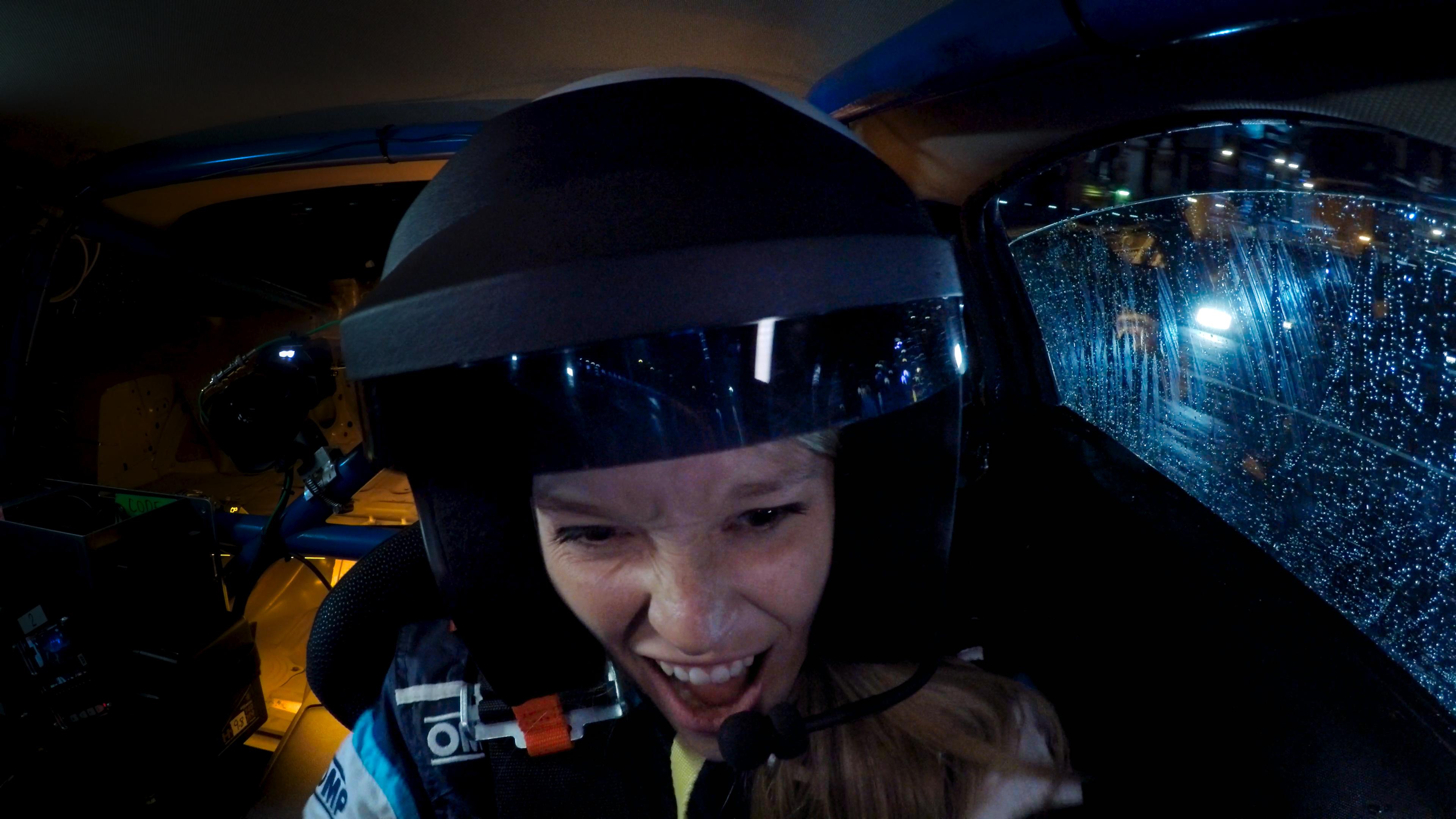 Brittany's 2008 custom Nissan was one of her "biggest worries going into the series."
Hyperdrive is the "ultimate test of man, woman, and machine," as the series' host describes it. And as far as the rules of the game go, each competitor shows up to the track with their own custom-built machine with the goal of getting through a series of challenging obstacles faster than the others.
Article continues below advertisement
Brittany's ride is a 2008 Nissan 350Z with 270 horsepower, which we quickly learn is nowhere near "as much power as the other cars" in the game. In an interview with USA Today, Brittany admitted that she was worried about her car and how it would compare with those of the other 27 drivers.
"My car is pretty slow compared to most competition-based cars," she said. "That was one of my biggest worries going into the series. I wasn't sure that power was going to be a really big issue for me." While commentators are skeptical when they see Brittany's car, an obstacle where drivers must race through water quickly highlights the Nissan 350Z's benefits.
Article continues below advertisement
"That's the advantage of having a street car instead of having a true race car," they say when they see Brittany fly through the water. "This is a converted street car so her engine is prepared for the elements," they add.
Does Brittany Williams win Hyperdrive? (SPOILERS!)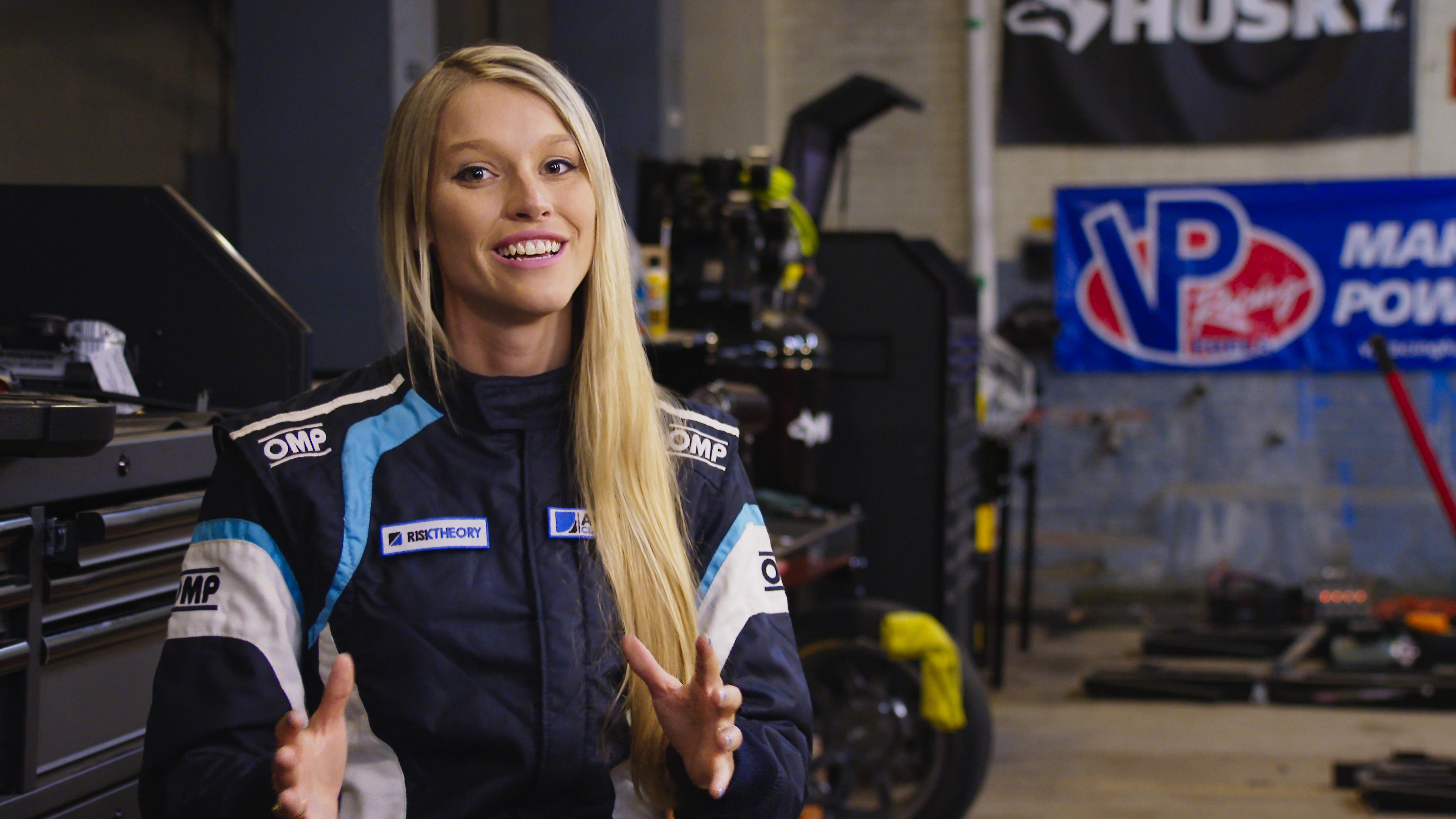 Article continues below advertisement
Brittany does not win Hyperdrive, though she does make it to the top eight racers who advance to the third Knockout Round, thanks to her spotter and husband Kevin Williams, who helps her navigate the course. Off the show, the married couple has almost 100,000 followers on their adventure-focused YouTube page.
Brittany is eliminated in Episode 8 but has no regrets about appearing on the show. In fact, she has a newfound respect for executive producer Charlize Theron, who got "into the cars with some of the competitors," she told USA Today. "It was really cool seeing her... because some of these cars she got into were maybe not even vehicles I would get into," she said.
Stream Hyperdrive on Netflix today.