Grab Your Nearest Box of Tissues Because We're Ranking 'Attack on Titan's' Most Tragic Death Scenes
No character has ever been safe from peril in 'Attack on Titan.' We've ranked our five most tragic death scenes, so get ready for an emotional ride.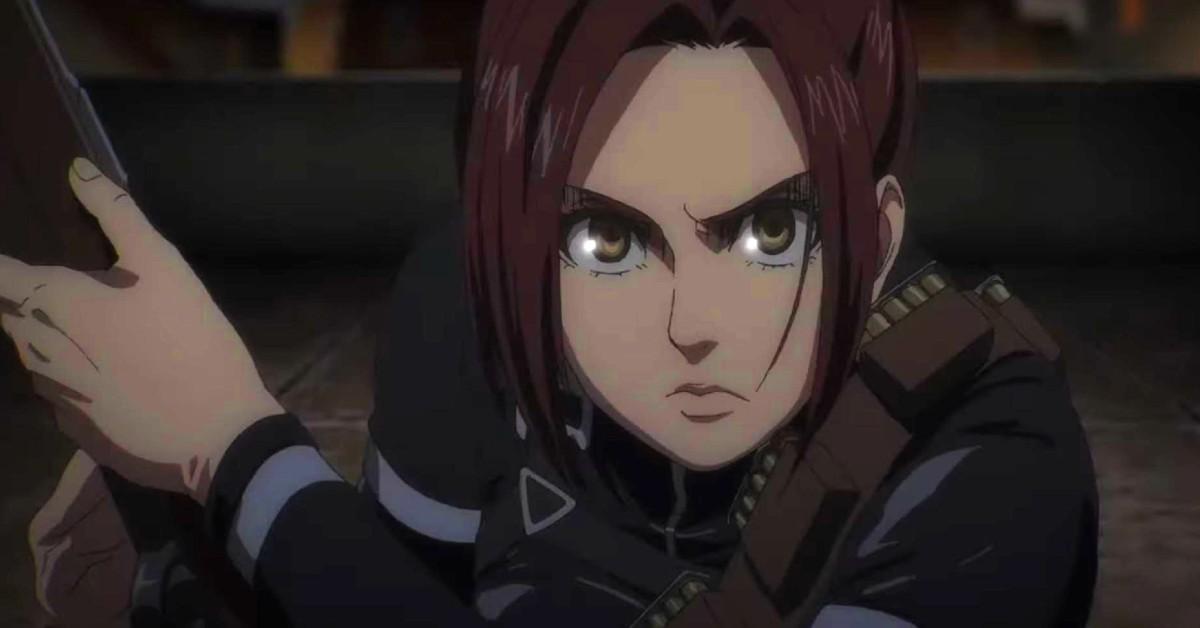 Warning: Serious spoilers for Attack on Titan. Read at your own risk.
Content Warning: Blood and death ahead.
If there was one show that could take the title for "most characters killed off" from Game of Thrones, it's the hit anime series Attack on Titan. The anime is adapted from the manga of the same name by mangaka Hajime Isayama. From Season 1, Episode 1, Attack on Titan made it very clear that nobody was safe from death.
Article continues below advertisement
So let's cry together and rehash Attack on Titan's five most tragic death scenes. We are ranking our top five picks because we just wanted to send you into a glass case of emotion.
5. Commander Erwin Smith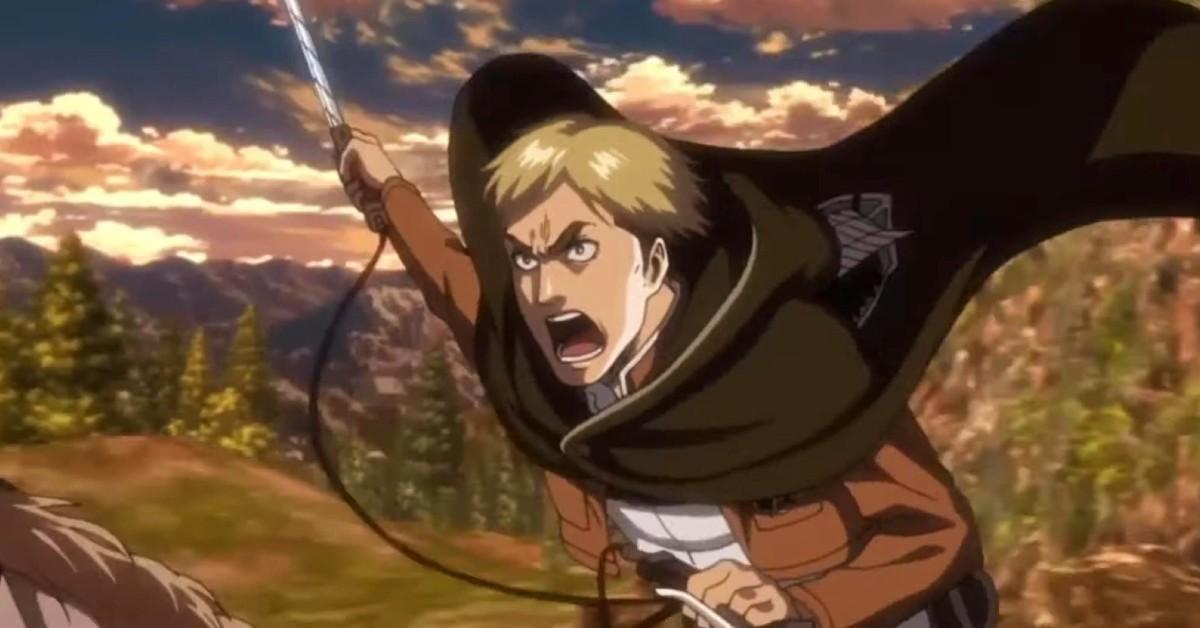 We almost feel like it's insulting to Erwin to call his death tragic. We'll say that Erwin's end was more tragic for the Survey Corps and the viewers who relied on the stoic Survey Corps commander for confidence, even when things in Attack on Titan seemed dire. (Seriously, who can forget Erwin leading a charge right after his arm was bitten off by a Titan?) Erwin seemed nearly invincible...until Season 3.
Article continues below advertisement
The Beast Titan had backed the Survey Corps into a corner, sending volleys of deadly boulders in their direction. Erwin recognized that the only way to take the Beast Titan down was to lead a suicide charge straight at the Titan. The charge would distract the Beast Titan while Captain Levi swung in for the kill. Being the great commander that he was, Erwin also acknowledged that there was no way he could ask his soldiers to die if he wasn't willing to do so himself.
Article continues below advertisement
Erwin was mortally wounded by one of the Beast Titan's boulders while he was leading the suicide charge. What made Erwin's death truly tragic was the fact that he could've been saved. The Survey Corps had one dose of the Titan serum, which would bring one person back from the brink of death. Captain Levi was in charge of the dose.
Article continues below advertisement
While Levi initially was going to use the serum on Erwin, he ultimately chose to administer it to Armin Arlert. Erwin's ultimate goal had always been to find out the mystery of the Titans. Levi recognized that Erwin might lose the will to fight after finding the answer, while Armin had more long-reaching goals to fight for. Thus, Erwin Smith passed away, his body left to rest on a bed in Shiganshina.
Article continues below advertisement
4. Carla Jaeger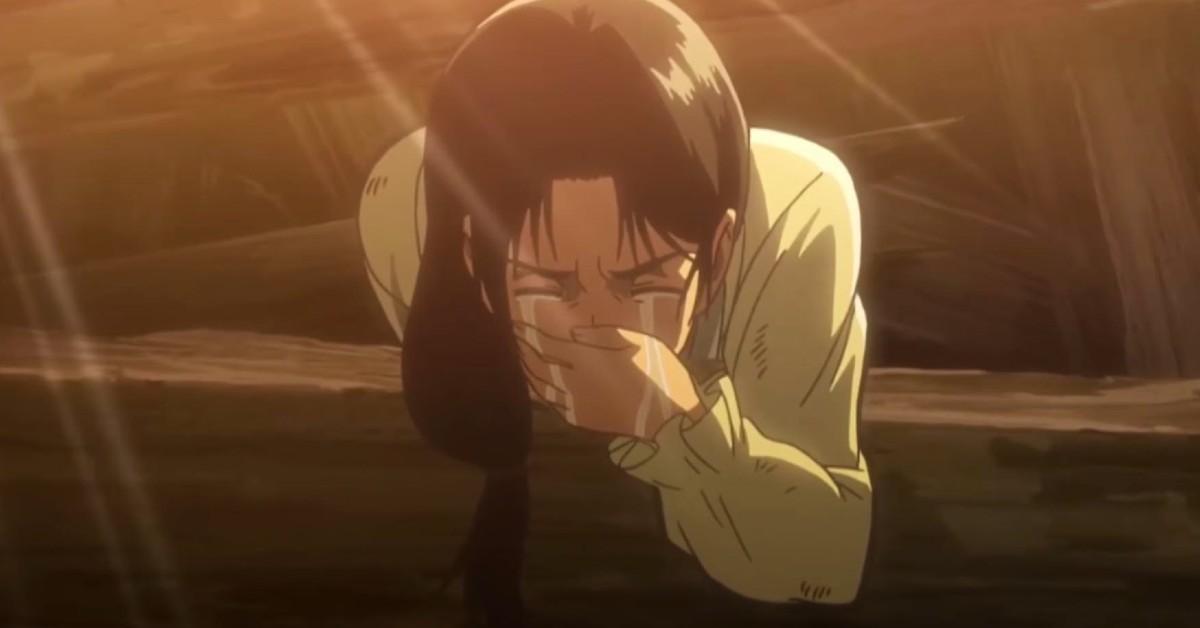 Carla Jaeger's tragic death really set the tone for what kind of story Attack on Titan was going to tell. Young Eren Jaeger had been living a rather peaceful life behind the walls in Shiganshina. Eren was aware of the threat of the man-eating Titans, but he had never experienced the horror of the monsters firsthand until they breached the walls of his hometown. To Eren's horror, he discovers that Carla has been crushed by her own house in the chaos.
Article continues below advertisement
Eren struggles to free her so they can escape together. Carla recognizes that there's no way she can escape so she begs the Jaegers' family friend Hannes to take Eren, Mikasa, and Armin to safety. Hannes first attempts to face the Titan bearing down on them but backs down out of fear. He grabs Eren and takes the three kids to the fleeing barge. Carla is left alone with the Smiling Titan, who literally rips Carla in half when she's still alive before eating her. Poor Eren sees the whole thing.
Article continues below advertisement
The death of Carla incites Eren's lifelong goal: to kill every last Titan. Did we mention that the Smiling Titan turned out to be the Titanized version of Carla's husband's first wife, Dina? How's that for an extra layer of sadness and misery?
Article continues below advertisement
3. Marco Bodt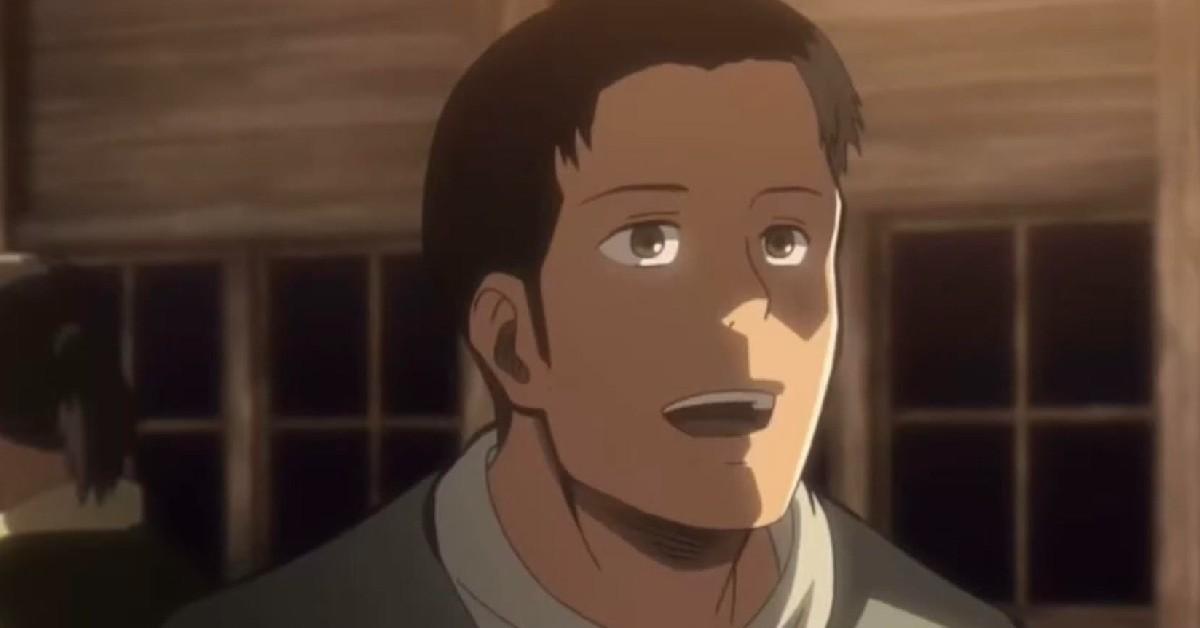 Marco Bodt was one of the top 10 cadets in the 104th Cadet Corps. His fellow cadet and friend Jean Kirschtein was horrified to find Marco's body bitten in half after the Battle of Trost. It was Marco, after all, who believed in Jean from the start. Marco told Jean that he made a good leader, not because he was courageous but because he was just as scared as the rest of the cadets and kept charging ahead anyway.
Article continues below advertisement
The mystery of what happened to Marco is finally revealed in Season 4, Part 1. Marco accidentally overhears Reiner Braun and Bertholdt Hoover discussing the fact that they were essentially the Titans who breached Eren's hometown five years ago. Naturally, Marco dismisses what he heard his comrades say as a stupid joke. What happens next is horrifying.
Article continues below advertisement
Desperate to keep their traitor status secret, Reiner and Bertholdt pin Marco down. Reiner and Bertholdt's fellow traitor Annie Leonhart comes onto the scene, and the pair order her to remove Marco's omni-directional gear (the very gear that allows the cadets to fly out of harm's way from Titans). As a result, Marco is left utterly defenseless and is bitten in half by a Titan, resulting in his tragic death.
Article continues below advertisement
2. Hannes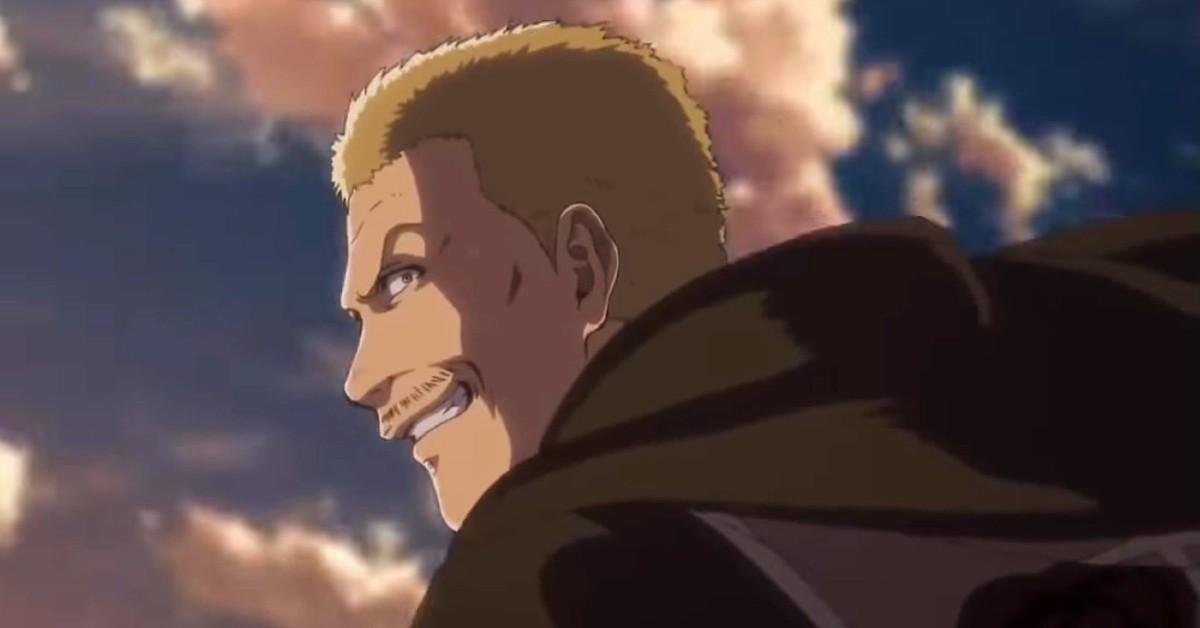 Hannes was introduced in Attack on Titan as a lazy drunkard, but he really did care about Eren, Mikasa, and Armin. In Season 2, Hannes finally gets the chance to redeem himself for chickening out before Carla was killed. In a strange twist of fate, Hannes comes face to face with the Smiling Titan, the same monster that killed Carla.
Article continues below advertisement
Once again, Eren is forced to watch as Hannes actually tries to take the Titan down. Eren desperately tries to turn into his Titan form to save Hannes, but his transformation never happens. Hannes is killed, but he almost seems at peace with it. He died a hero.
Article continues below advertisement
1. Sasha "Potato Girl" Blouse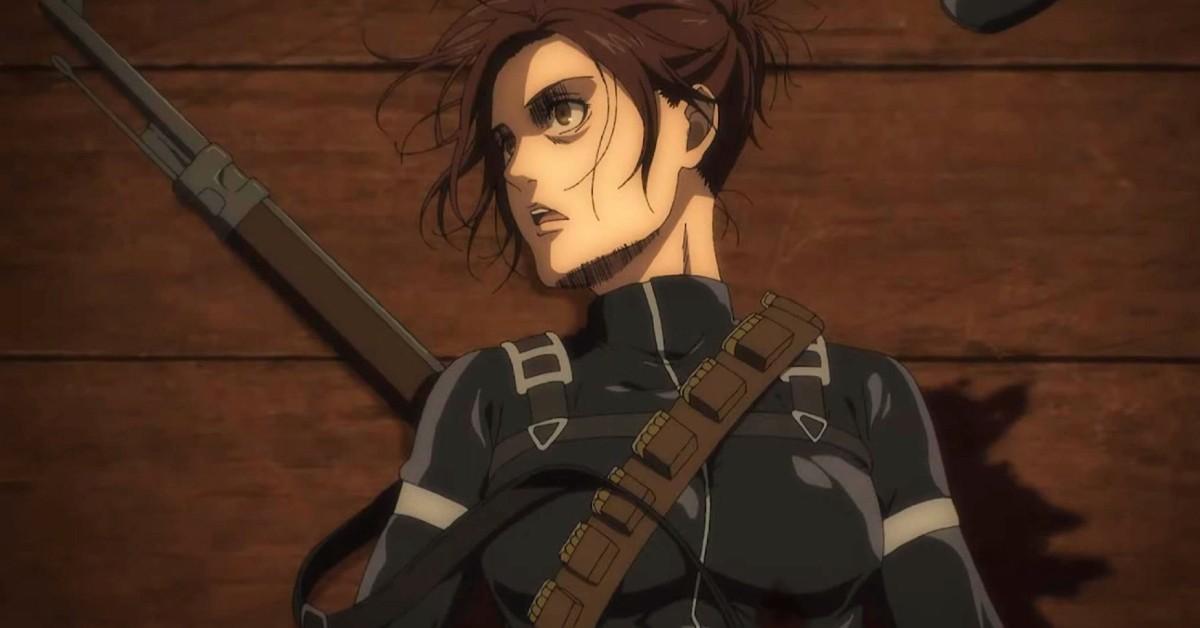 In a terribly tragic twist of irony, Sasha Blouse was shot and killed by the very girl she had spared. Sasha won the hearts of her fellow cadets and Attack on Titan fans everywhere with her Season 1 introduction. Sasha breaks protocol by eating a hot potato during roll call and gets promptly chewed out for her hungry actions by the head instructor of the Military Training Corps, Keith Shadis. After the potato incident, Sasha was deemed Potato Girl by her fellow cadets.
Article continues below advertisement
Sasha was an Attack on Titan fan favorite, providing the dark series with a vital dose of comic relief. That's why her death was shocking with a capital "OH MY GOD." Sasha survived countless battles with man-eating Titans, only to be shot in the chest by the young Gabi Braun after the Battle of Liberio in Season 4. Gabi was seeking revenge for the death of her friends and fellow citizens during the battle.
Article continues below advertisement
Sasha had shot two guards right in front of Gabi, but she spared Gabi's life, not realizing that Gabi herself was a trained soldier. What made Sasha's death even more tragic was the fact that her side had won the battle, and Sasha herself had survived once again.
Article continues below advertisement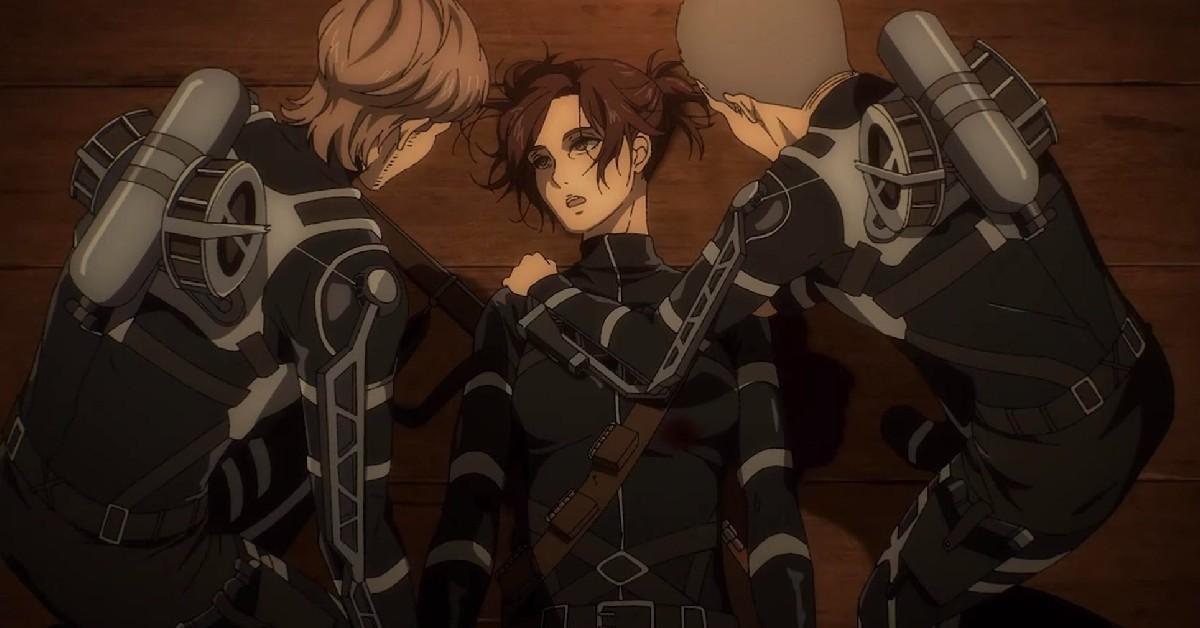 Article continues below advertisement
After their victory, the Survey Corps retreat from the battle in their airship. An enraged Gabi shoots and kills Lobov, the soldier who is supposed to be on watch, making sure nobody is pursuing the Survey Corps as they fly away from Liberio. As a result, Gabi steals Lobov's omni-directional gear and sneaks onto the airship. Without hesitation, Gabi fires a single bullet from a rifle, which strikes a surprised Sasha square in the chest.
Article continues below advertisement
Connie Springer had literally just told Sasha and Jean that he was so glad they had all survived. Needless to say, Jean and Connie are horrified to watch Sasha bleed to death in front of their eyes. True to Sasha's food-loving nature, her last word was "meat."
Who do you think is going to meet an untimely end when Season 4, Part 2 of Attack on Titan premieres on Jan. 9, 2022? We're not sure we want to find out!