'Avengers: Endgame' Directors Said Film Has an "Openly Gay" Character and People Are Divided
'Avengers: Endgame' directors the Russo Bros said that the film not only shattered box office records but featured an openly gay super hero.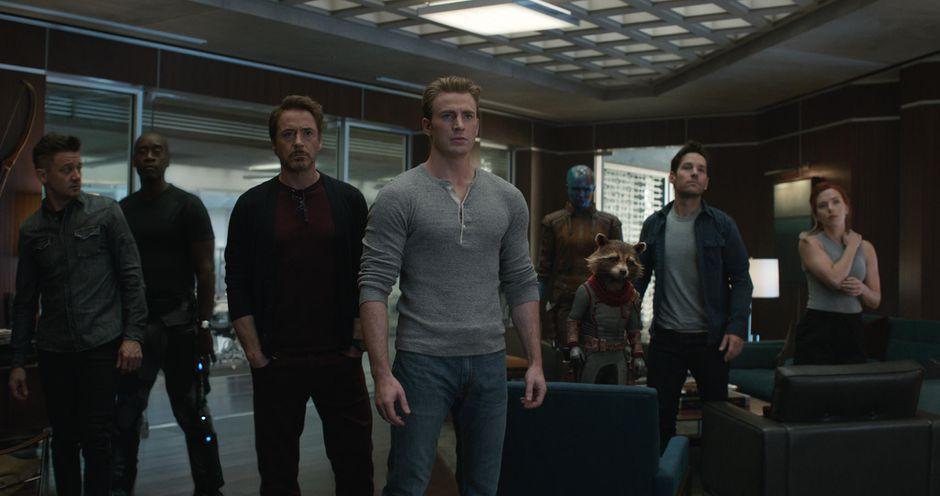 Marvel fans are divided over the recent announcement that a major Avengers character that appeared in Endgame is "openly gay."
Representation is a tough issue to tackle when it comes to popular mediums like film and television. On the one hand, I think it could've been beneficial for me as a kid to see a hero who looked a little bit more like me and had a background similar to mine.
Article continues below advertisement
I understand some people could be adversely affected by a lack of representation in cinema, where it could even shape and warp their mentality into thinking that they're somehow "lesser" than the quintessential hero they look nothing like.
But I also get that tacking on "wokeness" as an afterthought to try and garner support from people who feel marginalized is kind of a whack move.
Some people accused Marvel of this exact practice when the Russo Bros. disclosed in an interview about how excited they are about the inclusiveness of future films and the characters in them.
In an interview with Entertainment Weekly, Joe Russo said that on top of shattering box office records, Endgame also introduced the first openly gay character in the Marvel Universe.
Article continues below advertisement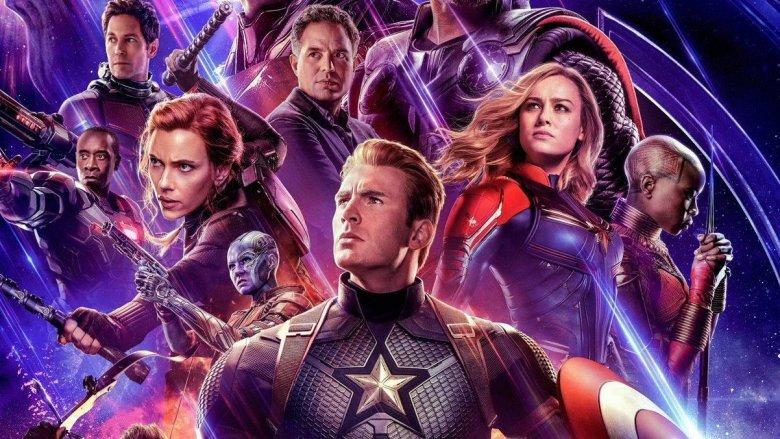 When asked if this was going to set a precedent for future films, Joe had this to say:
"We're gonna find out! There is a gay character coming up in one of their films and I think Kevin (Feige) will make that announcement, I'm sure pretty soon. That's the thing I think we're the most proud of with the Marvel Universe, moving forward, is how inclusive it is."
Article continues below advertisement
Joe went on to talk about how important representation was to them as directors, and that they didn't want it to be "tacked on":
"You know, Anth and I feel representation is very important to us. We wanted to include a gay character before we were done with these films. We also wanted to do it in a way that felt normalised, didn't feel like we're making a big deal out of it. We wanted to make sure that it felt organic."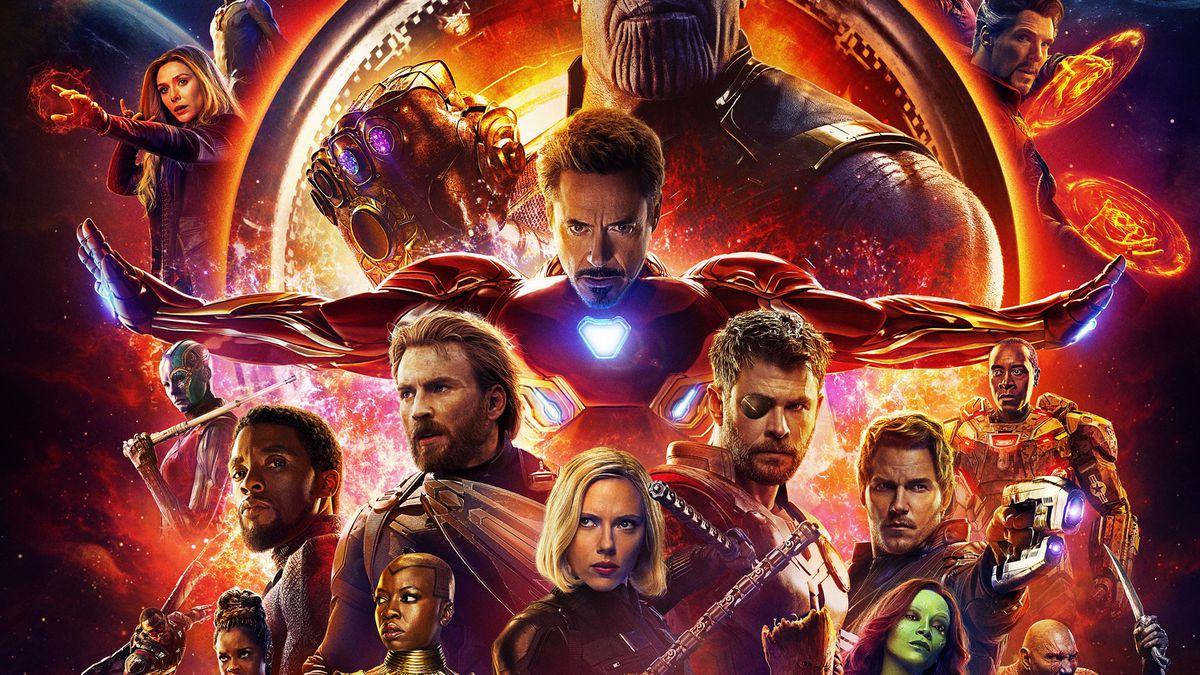 Article continues below advertisement
Kevin Feige has even said a while back that there were plans to debut two more "openly gay characters." Some we've already seen on screen (but they haven't been made apparent) and some new ones fans haven't been introduced to before.
And while some are very happy that the topic of inclusion and sexuality has come to light in the wake of such a startingly popular film franchise, others are a bit skeptical.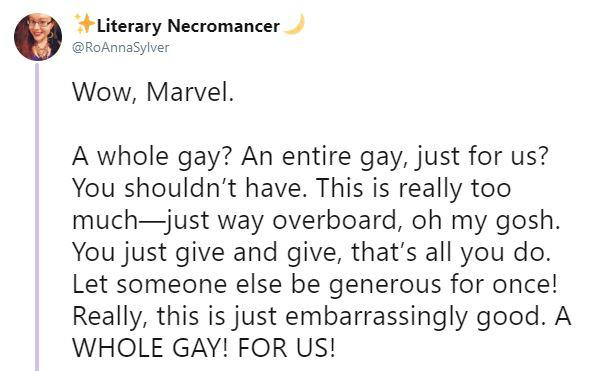 Article continues below advertisement
Many are dubious about whether the character's will have a lead role or not, and many think the character they reveal as gay would have died already in the events of Endgame or Infinity War.
Article continues below advertisement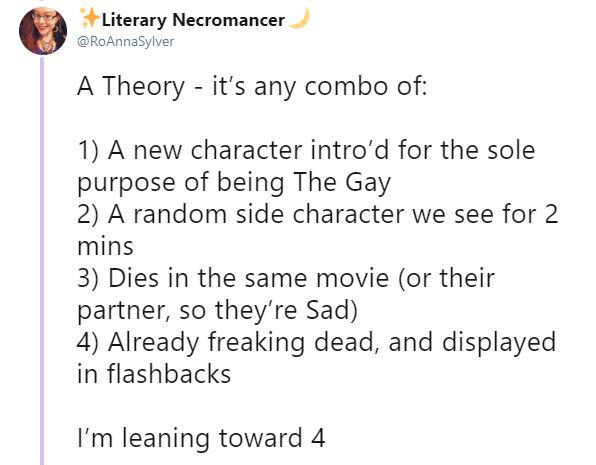 Article continues below advertisement
Some people have their own ideas about which characters are gay, along with a few storyline suggestions for said characters.

Article continues below advertisement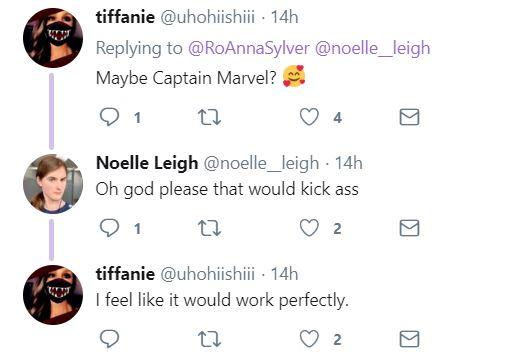 While others pointed out that the Marvel canon has tons of gay characters producers could choose from, should they decide to give a gay character their own film.
Article continues below advertisement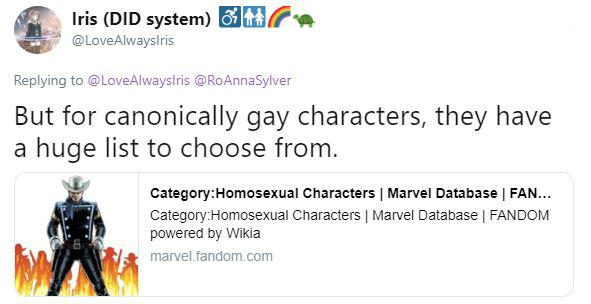 What do you think? Is it great that Marvel Studios is being so vocal about its dedication to inclusion? Or is it a cheap attempt at grabbing some "wokeness" dollars?