TikToker AverageFloridaMan Helps Raise Awareness for Veterans' Mental Health Care
AverageFloridaMan is using his social media platform to help raise awareness for veterans seeking mental health care and has made big strides.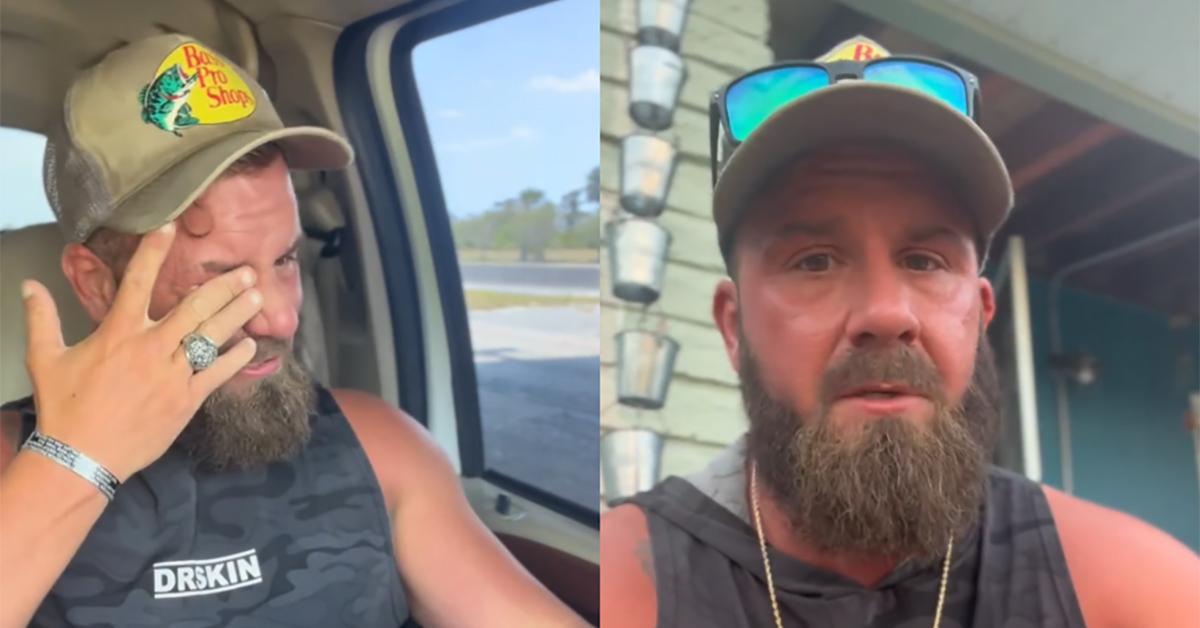 For many folks on the internet, the term "Florida Man" is associated with absurd but true headlines of Florida-based individuals getting into some outlandish antics.
For AverageFloridaMan on TikTok, however, their social media platform is no laughing matter.
From the outset, he seems like a pretty average TikToker, self-described as a veteran, amateur bodybuilder, entrepreneur, and other standard TikTok bio buzzwords. However, he also uses his platform to highlight important issues in his state.
Article continues below advertisement
Most of his videos consist of workout progress TikToks, inspo posts, and some meme fodder here and there. But AverageFloridaMan also isn't afraid to talk about his mental health and the leaps and bounds he's had to take as a veteran in his home state in order to both receive the care he seeks as well as raise awareness for its importance among his community.
Article continues below advertisement
AverageFloridaMan raises awareness for mental health in an emotional video.
In May 2023, AverageFloridaMan posted an incredibly emotional TikTok in which he divulges his difficult experience with receiving mental health care as a veteran.
"Seven times over the last f--king six years, dude," he tearfully discusses in his two-minute video. "The VA [Veterans Affairs] has continued to let me down. I just want some f--king continuity in care with mental health providers."
He goes on to explain that through this system, he hasn't been able to get in touch with therapists and has even had his case denied by a preferred specialist after weeks of waiting to hear back from them. He also dreaded the process of having to introduce himself to a completely new therapist and having to divulge his trauma all over again.
"I gotta open f--king Pandora's box again because they're gonna wanna know everything and then I'm gonna have to live through working through that for a f--king month."
Article continues below advertisement
The initial TikTok was deleted but reposted, leading to an outpouring of supportive responses in the comments section. One person wrote, "You are not alone. It's not right what they do to you and others like you. Big hugs."
Another person sympathized directly, stating "I know how you feel. I have been through all that [and] it is miserable. I am still dealing with this s--t. I know it is heartbreaking. I am here for you."
Article continues below advertisement
Others urged him and people like him to vote for politicians who will actively support policies for veteran support.
He would later post an update revealing that his voice has been heard and that he is taking an active part in advocating for more mental health care resources for veterans.
"I've been on the phone with multiple congressional staffers today [as well as] presidents of different divisions of different VA hospitals around the country," he revealed.
Article continues below advertisement
He also divulged more details about his personal experience, revealing that his lack of communication was due to the actions of a staffer who is no longer with the organization with whom he'd been in contact. Luckily, he was able to schedule new sessions with the physician he had initially requested.
"I used my voice and my platform to create change for me and create a lot of awareness for issues that other vets [who are] struggling mentally are dealing with," he said.