Aya Tanjali Has Never Been Shy With Talking About Her Parents on TikTok
Who are Aya Tanjali's parents? The popular TikTok star has previously posted about how open and understanding her mom and dad can be.
The Gist:
Aya Tanjali has posted about her parents on TikTok before.
The popular influencer has millions of followers on her platforms.
Her parents aren't active on social media, but they have made appearances in Aya's videos.
Article continues below advertisement
If you haven't heard of Aya Tanjali, you must not be on TikTok very often. The young influencer has over 6 million followers on the platform as well as 1 million Instagram followers. Aya is also active on Twitch and YouTube.
She's no stranger to sharing some cute life updates and some viral meme fodder with lip-sync videos, fashion flexes, and just some fun relatable content. In 2023, she was even at the center of some controversy after being featured in an Ice Spice music video.
Nevertheless, she continues to make a name for herself as a young TikTok star who consistently goes viral on the platform. But even as a teenage internet star, she hasn't been afraid to be pictured with her parents. In fact, she's been able to be open and honest with them while on camera. Who are Aya Tanjali's parents? Here's what we were able to dig up.
Article continues below advertisement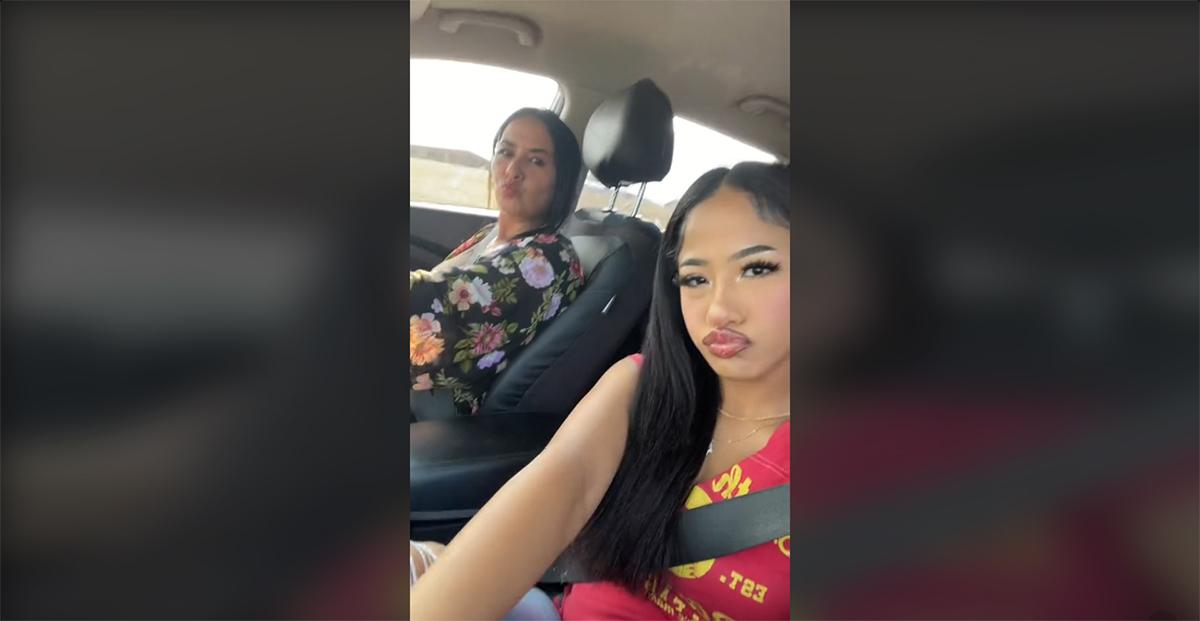 Who are Aya Tanjali's parents? Here's what we found on the TikTok star's family.
As of this writing, Aya Tanjali is only 16 years old and has already amassed a massive social media following. She is currently living in Austin, Texas, and sometimes posts with her parents.
Based on our research, Aya still lives with her mother and father, as well as her younger sister Sophia.
Article continues below advertisement
Aya's mom and dad are Jamila Dadasse and Mustafa Tanjali respectively. Both of them have Facebook accounts, but neither of them has been active for a while. But though they aren't as present on social media as their daughter, Aya has still taken some time to give them occasional shout-outs on her TikTok.
Article continues below advertisement
Her mom has appeared in multiple videos, with Aya showing off how "adorable" Jamila. Jamila can even be seen dancing alongside Aya as part of her usual content.
As of her dad, Aya has been open to talking about their interactions in the past, which seem to be quite positive.
In June 2021, Aya posted about having to get parental consent to get a lip piercing as a minor.
According to Aya, her mom was completely against her getting a lip piercing up to and including the point where she finally offered to give consent for the procedure. After she got the piercing, though, Aya said that her parents spoke to her calmly about it and the three of them were able to come to a mutual understanding.
At the time, Aya even admitted, "I'm so surprised [that my dad] was cool [with the piercings]."
Article continues below advertisement
Aya doesn't often post about her parents, but when she does, it's clear that they have a reasonably solid relationship, especially when it comes to serious talks about how she wants to present herself on her massive platforms.