LaLa Milan Is Expecting Her First Child — Is the Instagram Influencer Married?
LaLa Milan announced she's pregnant with her first child. Since then, fans have wanted to know all about her boyfriend, Tyler Parker.
The Gist:
Comedian and actor LaLa Milan announced she's pregnant with her first child in October 2023.
LaLa is expecting a child with fashion model Tyler Parker.
Fans want to know if LaLa Milan is married after her pregnancy announcement.
Article continues below advertisement
Instagram comedian and actor LaLa Milan has been in the influencer world for quite some time. During the rise of YouTube and Vine, LaLa kept fans laughing as LaLaSizahands89 with her skits about hating her job and dating disasters. However, over the years, LaLa's fanbase has watched the Pittsburgh, Pa. native, born Jacquala Wilson, grow from a funny girl on social media to a bonafide star on TV shows like Boomerang, A Black Lady Sketch Show, and Claws.
In October 2023, LaLa revealed that she's preparing to add motherhood to her list of accomplishments. Following LaLa's pregnancy announcement, many want to know more about her personal life, including if there's a spouse in the picture.
Here's all the tea on if LaLa is married and what she's said about the man she's having a baby with.
Article continues below advertisement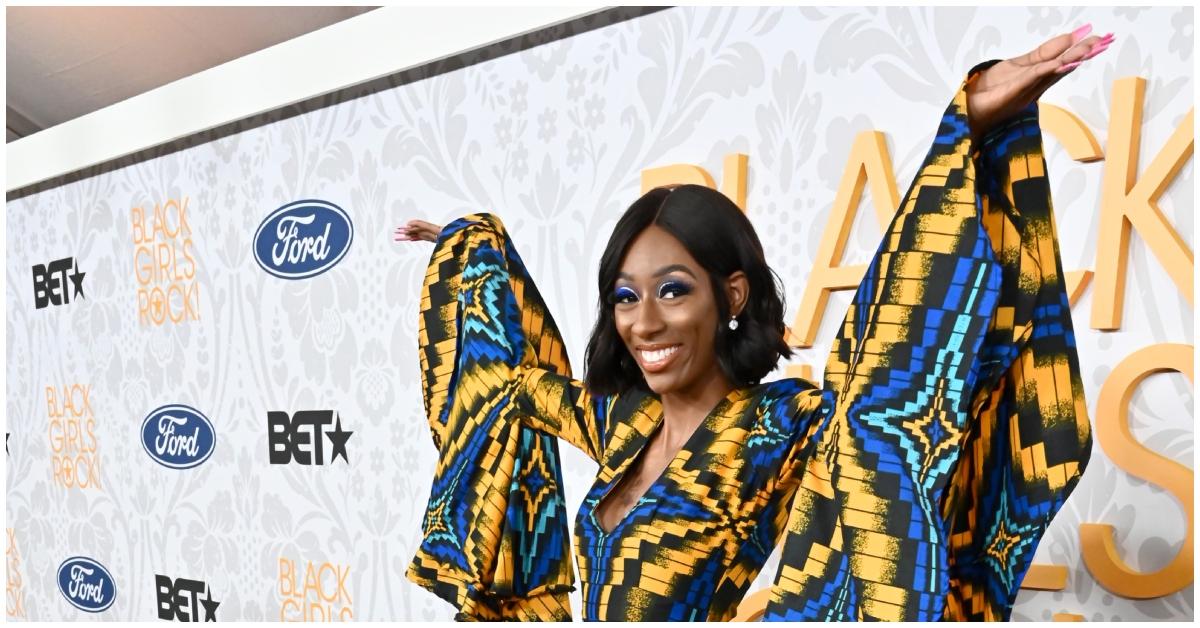 Is LaLa Milan married?
If you scroll through LaLa's feed, you'll see that she mostly shares her professional accolades. However, on Oct. 9, 2023, she shared several photos of herself rocking a growing baby bump next to her baby's father, Tyler P.
"We're having a baby!!" LaLa exclaimed in her Instagram caption. "There's nothing more precious than life itself, and we're sooo excited and blessed to be bringing a little one into this world."
Article continues below advertisement
Amid congratulations from her fans and celebs like Issa Rae, Cardi B, and Tabitha Brown, LaLa admitted in her post's comments that she was glad to "officially come out of hiding," and noted that keeping her pregnancy from everyone was getting "EXHAUSTING."
Article continues below advertisement
Throughout LaLa's comments, several fans noted they were shocked, as they had no idea LaLa was in a relationship. While the influencer isn't married at the moment, she confirmed to Essence that she and Tyler — who appeared in the magazine's October 2023 issue with LaLa to announce the pregnancy — have been in each other's lives for quite some time.
"We've been together about a year and change," the comedian said. "But as far as knowing each other, it's a long story. We were talking and then we stopped and then we picked back up."
Article continues below advertisement
LaLa Milan's baby daddy, Tyler Parker, is a well-known model.
Although LaLa isn't married yet, the influencer is fully committed to the family she's building with Tyler Parker, who goes by Tyler P on the internet. Tyler is a fashion model from Hammond, Ind., and has a strong social media presence, with about 508,000 followers on Instagram alone.
According to his Instagram, Tyler also has another child from a previous relationship, as he celebrated being a father on Father's Day 2023.
Article continues below advertisement
Much like his announcement with LaLa, many had no idea Tyler had kids until his Father's Day post.
"This feels like when u fall asleep on ur Hulu show and now u on episode 25😂," one of Tyler's followers wrote.
Article continues below advertisement
Despite both of them wanting to keep their private life away from the public as much as possible, LaLa and Tyler are more than ready to celebrate their growing family now. In another section of her Essence feature, she explained that it was important for her to announce her pregnancy alongside Tyler to show her fans an example of a "healthy Black family dynamic."
"It's a way of showing people I'm not hiding my love, I'm not hiding my lover or anything like that," LaLa said of discussing her and Tyler's relationship for the first time. "My page won't necessarily become a LaLa and Tyler P page, but at the same time, my man is present, we are a family and it's a beautiful thing. I wanted to show the display of a healthy Black family dynamic in a maternity shoot."
Congratulations to the beautiful family!