'Double Shot at Love's B-Lashes Is the Long Island Girl of Our Dreams
Brittani "B-Lashes" Schwartz is the funniest and most personable contestant on MTV's 'Double Shot at Love'. Learn about her, her job, and how to follow B-Lashes on social media.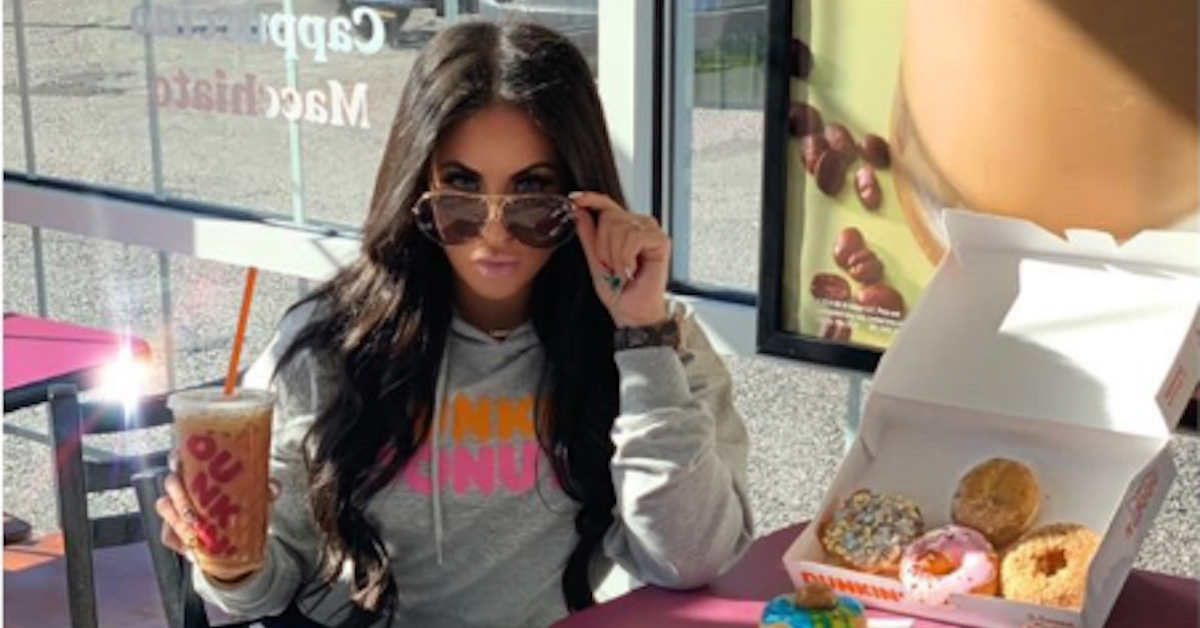 If you're anything like us, you woke up ecstatic that it was Thursday. Because Thursday means another episode of the hilarious Double Shot at Love with Pauly D and Vinny Guadagnino on MTV. The reality series follows the Jersey Shore gym-tan-laundry alums while they watch 20 beautiful women compete for their affection.
Article continues below advertisement
After a series of dates, trips and extended house drama, one or both of these guidos will find their One (or will they? Click here for spoilers). Everything is obviously very over the top on this reality series, and no one does extra like Brittani "B-Lashes" Schwartz, 27. So who is this Long Island native? Keep reading to find out.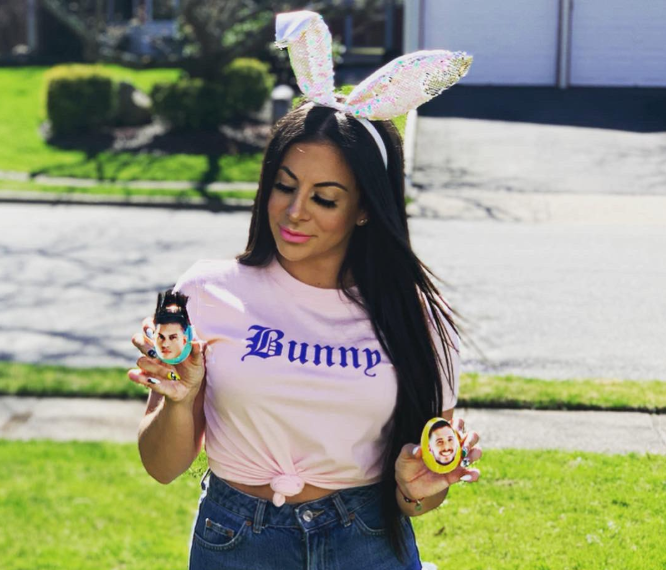 Article continues below advertisement
For B-Lashes, "more is more."
With the Met Gala fresh on our minds, it's almost undeniable that B-Lashes is the definition of camp. According to her Twitter profile, she's a "firm believer of more is more." To her this means, "Be more. B Lashess." We know Brittani has the hots for Pauly D, but we're honestly obsessed.
Although she's private on Instagram, B-Lashes is definitely worth the follow on Twitter. "If you don't like what you see, close your eyes!" she shared yesterday. Brittani also has some other hilarious and inspirational lines, like "The best way to be [the] majority of the time is to give no f--ks!"
Article continues below advertisement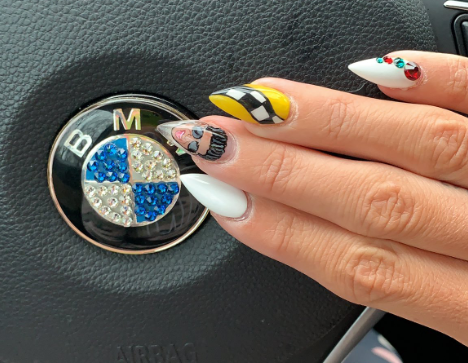 To echo the sentiments of some of her fans, "I love B-Lashes she's hilarious," "B-Lashes is hilarious I swear to god" and "B-Lashes is CRACKING ME UP!" So you don't have to take our word for it.
Did you know B-Lashes has a masters degree?
Article continues below advertisement
Brittani is as smart as she is funny, which makes her worthy of ending up in the final four, if you ask us. But we're not alone. "I have to say I have my Top 4 picks for the Final Four girls: Derynn, Marissa, B-Lashes and Lysse deserve it. They all work their asses off," one fan shared on Twitter.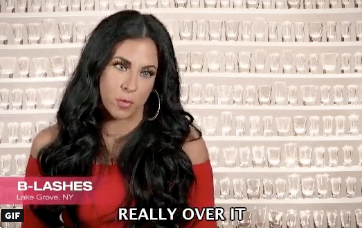 Article continues below advertisement
But whether or not B-Lashes ends up finding love on the show, this Sicilian-American princess will be just fine. According to Newsday, Brittani works as a college admissions counselor and has a master's degree in exactly that: school counseling. But when that job proves unrewarding or fails to cover all the bills, B-Lashes moonlights as a bartender.
In fact, you might be able to catch her working at the nightclub-slash-event space Stereo Garden if you find yourself in Patchogue, Long Island any time soon.
People want to give this girl her own TV show.
Article continues below advertisement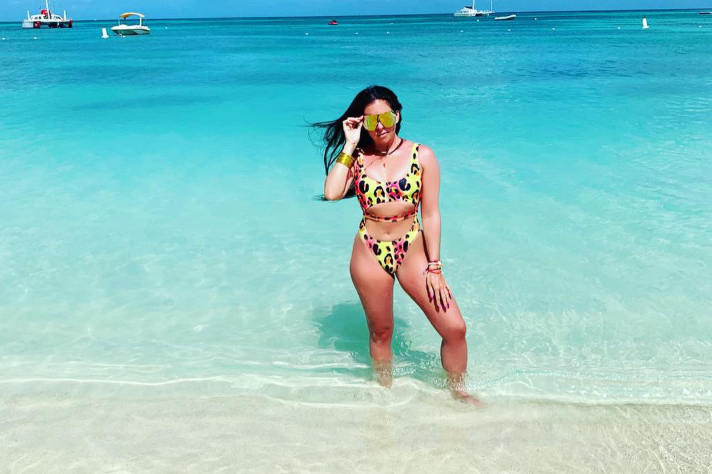 "Can we get a talk show ... with B-Lashes being a supportive amazing person?" one fan wrote on Twitter. "I swear B-Lashees and Marissa need their own reality show! ... I raelized those two need their own show and I wanna be their bestie," added another. "Petition for B-Lasehs to get her own spin-off. She's subtly stealing the show," chimed in a third.
We are absolutely here for it and hope B-Lashes wouldn't mind adding reality star to her already accomplished CV.
Tune into a new episode of Double Shot at Love tonight at 8 p.m. on MTV and watch Brittani be the best of the best.