Who Wins 'Double Shot at Love With Pauly D and Vinny'? (SPOILER ALERT)
Fans are adoring DJ Pauly D and Vinny's new dating show, 'Double Shot at Love'. But who will the Jersey boys end up dating? Find out. (SPOILERS)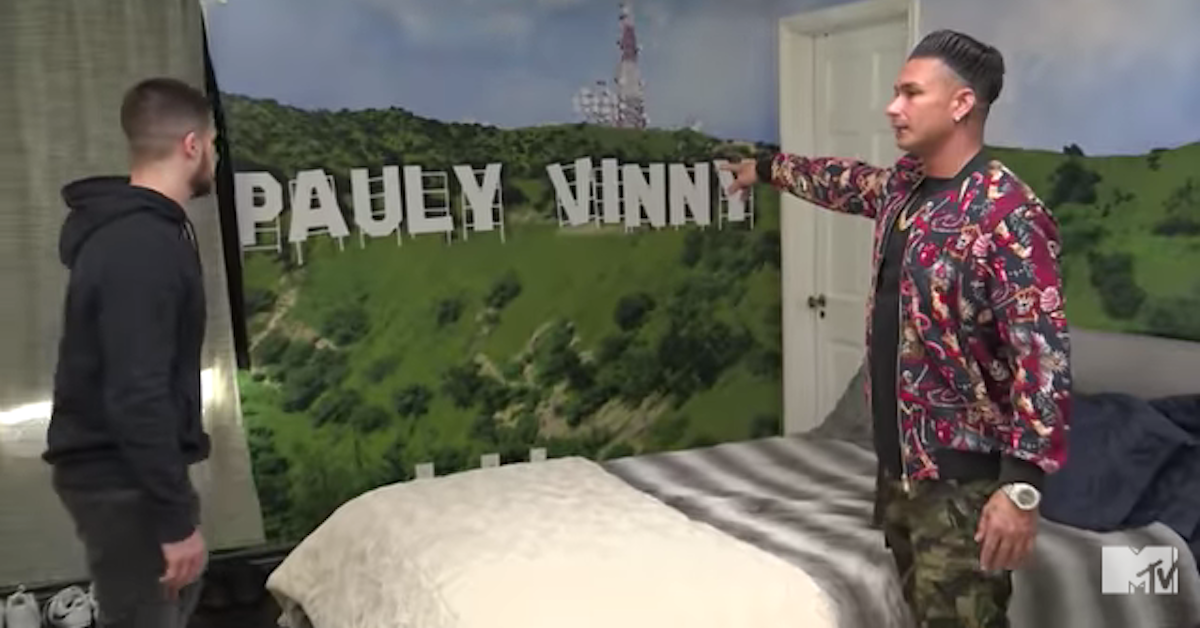 *This post contains spoilers for Season 1 of MTV's Double Shot at Love*
Article continues below advertisement
It appears Pauly D never met his "one" on Game of Clones because the guidos are now trying to find their perfect matches in a mansion filled with 20 eligible contestants. And though many Double Shot at Love fans already have their favorite girls picked out for these guys, others are curious about spoilers for the season.
Keep reading if you want some behind-the-scenes spoilers for Double Shot at Love.
Yes, their mansion has a "smush room."
Just like in Jersey Shore, no Pauly D and Vinny dating spinoff would be complete without a bonafide smush room. Obviously, the guys have to keep their legacy going! There's also a literal tanning bed in their living room, AKA the "Lion Room," a staircase adorned with 360º gold chains, and a full-on operational barber shop — so the smush room is actually the least surprising element of this Hollywood mansion.
Article continues below advertisement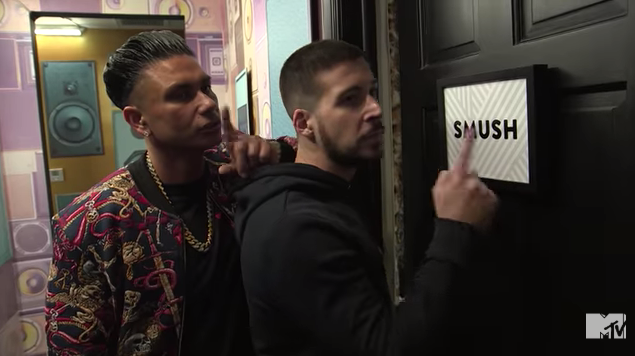 "If this isn't a smush room, I don't know what is," Vinny says while giving a tour of the house. "We've got the leopard walls," he continues while Pauly D interrupts to joke that "Snooki actually lent us her pants for this."
Article continues below advertisement
That's not the only similarity between Double Shot at Love and Jersey Shore.
Not only might Snooki have lent her leopard-print pants for the boys' smush room, she and Jersey Shore co-star Ronnie eventually come on to the show to "help" the guys narrow their choices down from all the eligible bachelorettes, according to one insider.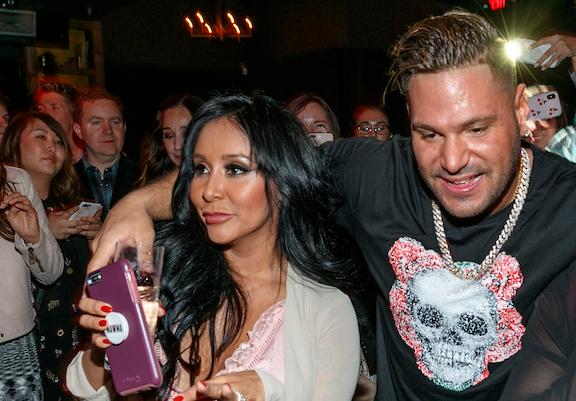 Article continues below advertisement
We'll also see the group travel a bit. "The girls went to Houston, Texas, where they watched Pauly perform," writes the source. Later, they visit Vinny's hometown of Staten Island, and even have a weekend where they get to meet the parents, "like the ones on old VH1 dating shows," they note.
Christina's not the only contestant who voluntarily leaves the show.
Fans were shook when they learned that Christina was leaving the show voluntarily, but let's just say the health nut wasn't for everyone. Not only could she not find a place to sleep on the show because none of the girls wanted her in their room, she was also a bit over the top when it came to preaching her ultra-yoga lifestyle and all the dietary restrictions and complications that go along with staying super fit.
Article continues below advertisement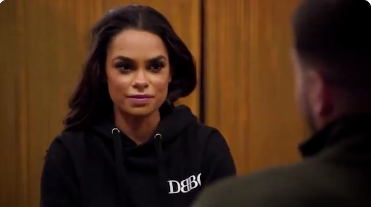 Fans of the show couldn't really stand her either, taking to Twitter to write "Christina is so annoying," "that girl Christina is nuts" and "This Christina chick ... may be my least favorite person on this planet," but the guys did try and stop her from leaving.
But she's not the only one who left the show without being cabbed out. Staten Island native Cate Lepera also goes home voluntarily. It's unclear, however, whether the boys were very moved by her departure.
Article continues below advertisement
Who wins Double Shot at Love?
First a bit of a recap about how this competition really works. Though it's possible for two people to win, they could both pick the same girl, who will then have to choose between them. It's also possible for one of the guys to pick a girl and the other to decide not to, or for neither of them to pick a girl. Finally, one or both of the girls could foreseeably reject them at the end — as self-defeating as that may seem.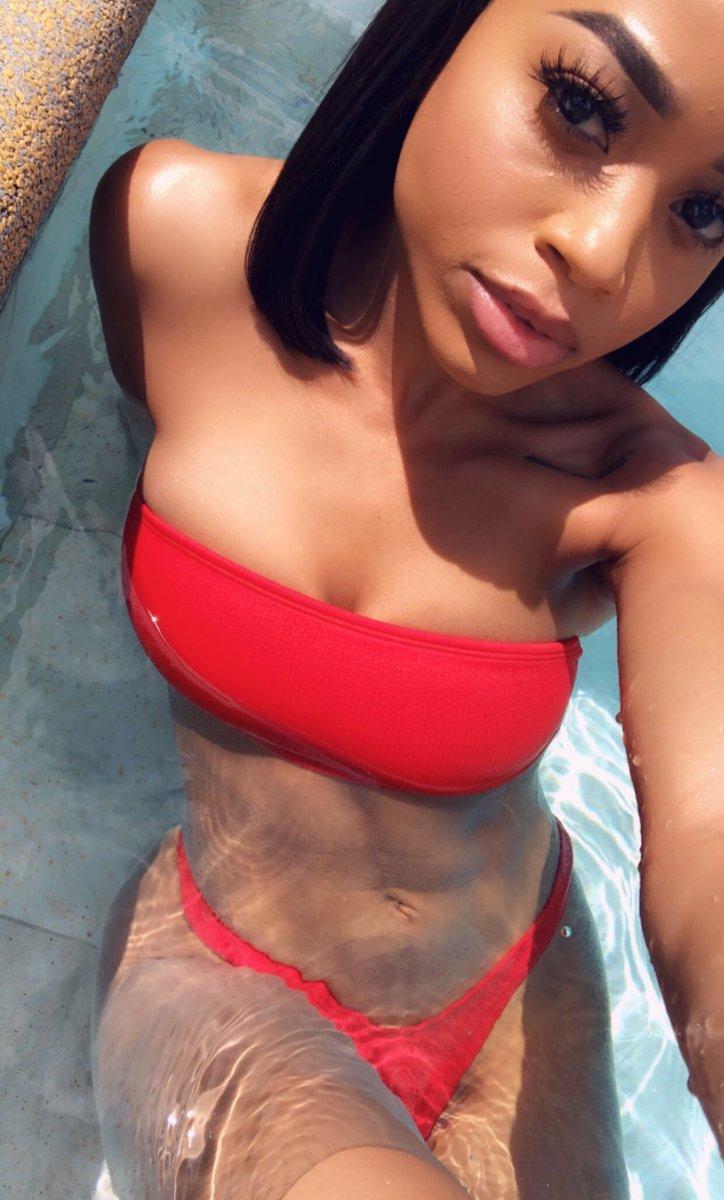 Article continues below advertisement
From the get-go, it was clear that Nikki Hall was quite the frontrunner when it came to winning over Vinny and Pauly D's affection. She was even the first person to secure a kiss from Pauly D! Early on into filming, the insider noted that "Nikki is this season's villain and based on what I have heard front runner for Pauly. Every girl has had an issue with Nikki and there has been multiple fights involving her."
Well, it seems like the Jamaican-born beauty up and won the whole competition because she's this season's only winner, per spoilers. Some eagle-eyed sleuths also observed that Nikki attended Pauly D's pool party last weekend, at Vegas' Drai's Beach Club — so it seems the couple is still happy together.
Meanwhile, the other contestants on the show celebrated Easter back in Jersey.
Don't miss tonight's episode of Double Shot at Love at 8 p.m. on MTV.