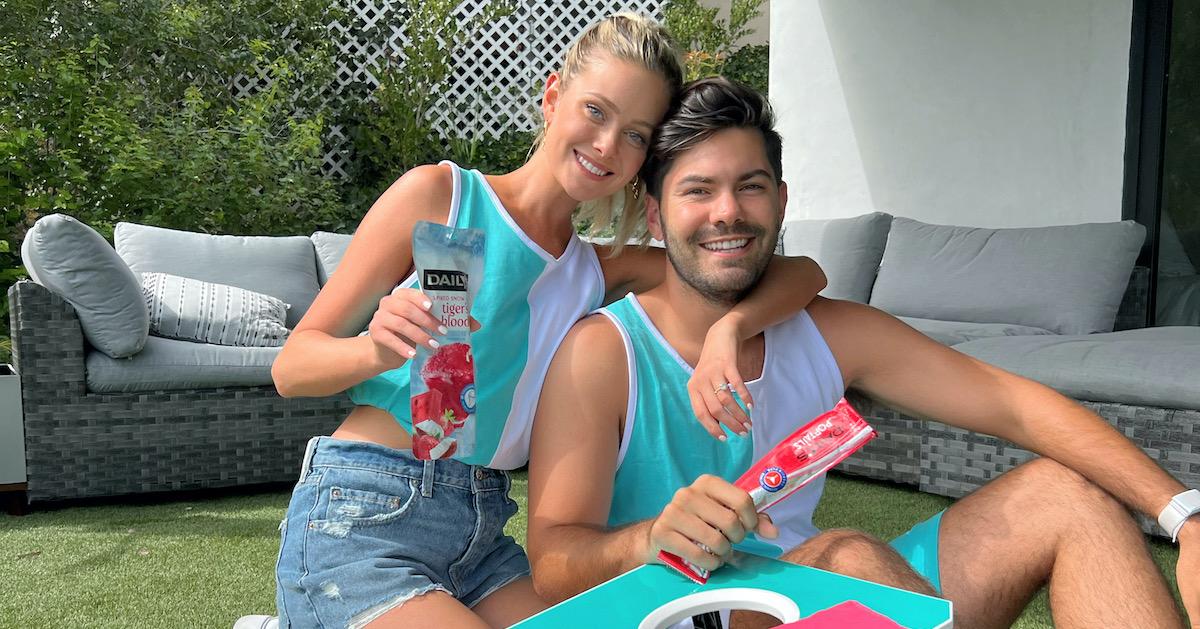 Bachelor Nation's Dylan Barbour and Hannah Godwin on The "Hardest Thing" About Wedding Planning (EXCLUSIVE)
About three years after Dylan Barbour dropped to one knee to pop the question to his girlfriend of a few weeks, Hannah Godwin, on Season 6 of Bachelor in Paradise, the couple is still going strong.
As the only duo from the season who is currently together, Hannah (who first appeared on Colton Underwood's season of The Bachelor) and Dylan (who was on Hannah Brown's season of The Bachelorette) often get questions from Bachelor Nation fans who want to know when and where the two will get married.
Article continues below advertisement
The couple, who were named Daily's Cocktails Co-CEOs of Chill, are as calm, cool, and collected about their upcoming wedding as they are about their favorite summer drinks.
Hannah and Dylan opened up to Distractify about their cocktails of choice, and about their upcoming wedding plans.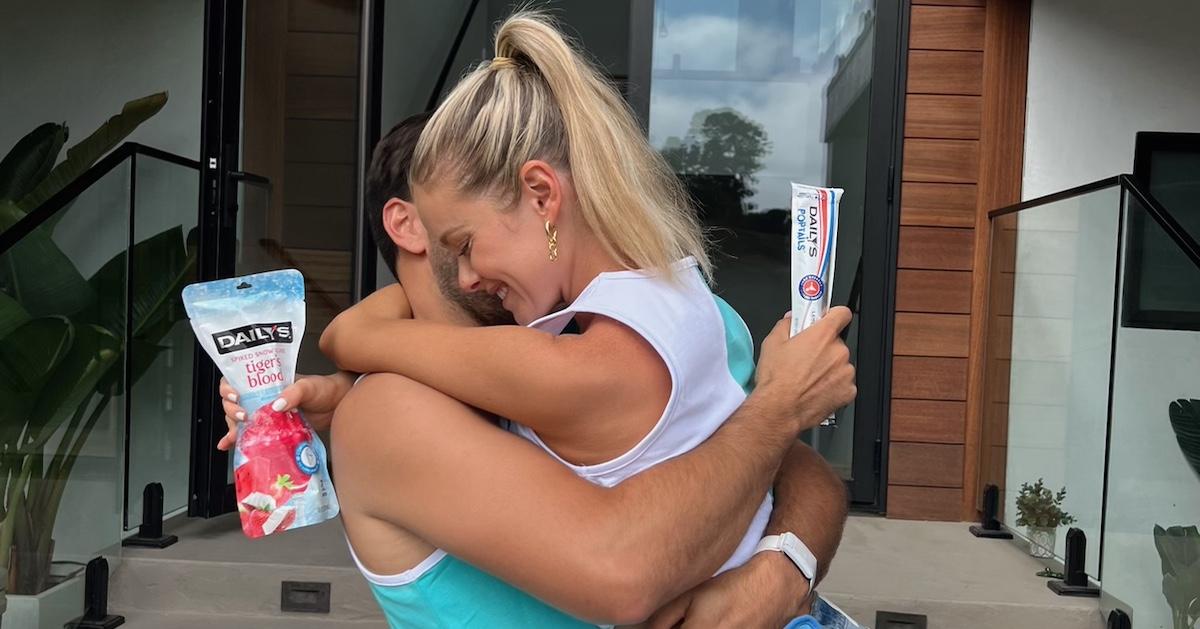 Article continues below advertisement
Bachelor Nation fan favorites Dylan and Hannah dish on their wedding plans — have the two set a date?
Though Hannah and Dylan took the plunge and got engaged after just weeks of knowing one another, the two have taken things slow when it comes to making arrangements for their upcoming nuptials.
The engaged pair is in the early stages of wedding planning, as they are still debating whether they want to keep things more local (read: anywhere in the United States), or if they want to go overseas to exchange vows.
The only still-engaged couple from Bachelor in Paradise Season 6 has yet to officially set a date, but they are enjoying the process of figuring out what their dream day will look like.
Article continues below advertisement
"We go back and forth about whether we want a destination wedding or keep it stateside. Dylan and I are lucky enough to have visited so many amazing places in the world this summer ... and every beautiful place we visit I keep thinking, 'This would be an amazing place to get married,'" Hannah said to Distractify, before sharing that the pair will be "scoping out" potential venues during an upcoming trip to Greece as well. "On the flip side, our new home in San Diego is amazing and we love it here, so the idea of getting married in the area is also very appealing."
Article continues below advertisement
Ironing out wedding details and making venue, theme, and guest list decisions can be stressful for even the most compatible couples, but, thankfully for Dylan and Hannah, the two are largely in agreement about how they want their big day to look — well, except for whether or not a ring toss or a skee ball machine will make the cut.
"We are on the same page with the important things, but I have a few silly ideas that Hannah just laughs at," Dylan said. "For example, I've entertained the idea of a carnival themed black-tie wedding, with upscale carnival games and prizes."
"Yeah ... we will see about that," Hannah responded. "Like Dylan said, I am not completely sold on the black-tie aspect of the wedding and carnival games even less so!"
As the carnival games debate may have hinted, the couple shared that the "hardest thing" about setting plans is determining what they want their overall vision to be.
Article continues below advertisement
"I think the hardest thing about wedding planning is nailing down the aesthetic," Dylan said, though Hannah noted that they are both invested in the process.
"We are both very involved in the wedding planning, which is great because one of us isn't handling it all alone," The Bachelor alum said. "Dylan is creative, which is one of the things I love about him, but we sometimes get stuck in the 'brainstorming' phase. We need to set a date, ideally in the next year."
Article continues below advertisement
As Dylan noted, it's important that their guests are able to have a good time when the wedding actually happens.
"We want the wedding to be fun," he added. "Great playlist, and, hey, maybe even a band."
Before Hannah and Dylan walk down the aisle, they'll be enjoying the rest of the summer with Daily's Cocktails.
Instead of stressing about wedding plans, Hannah and Dylan's 2022 summer season has been about traveling, relaxing, spending time with loved ones, and enjoying drinks from Daily's Cocktails.
As the Co-CEOs of Chill, the reality stars know a thing or two about enjoying a festive cocktail while playing summer games like cornhole, or listening to a "fire playlist" while spending time together outside.
Article continues below advertisement
When the engaged couple wants to relax, Dylan prefers a Poptail from the brand (his top flavors are Lemon Sparkler, Cherry Comet, and Blue Rocket), while Hannah likes a frozen pouch, preferably in the Blue Raspberry or Tiger's Blood flavors.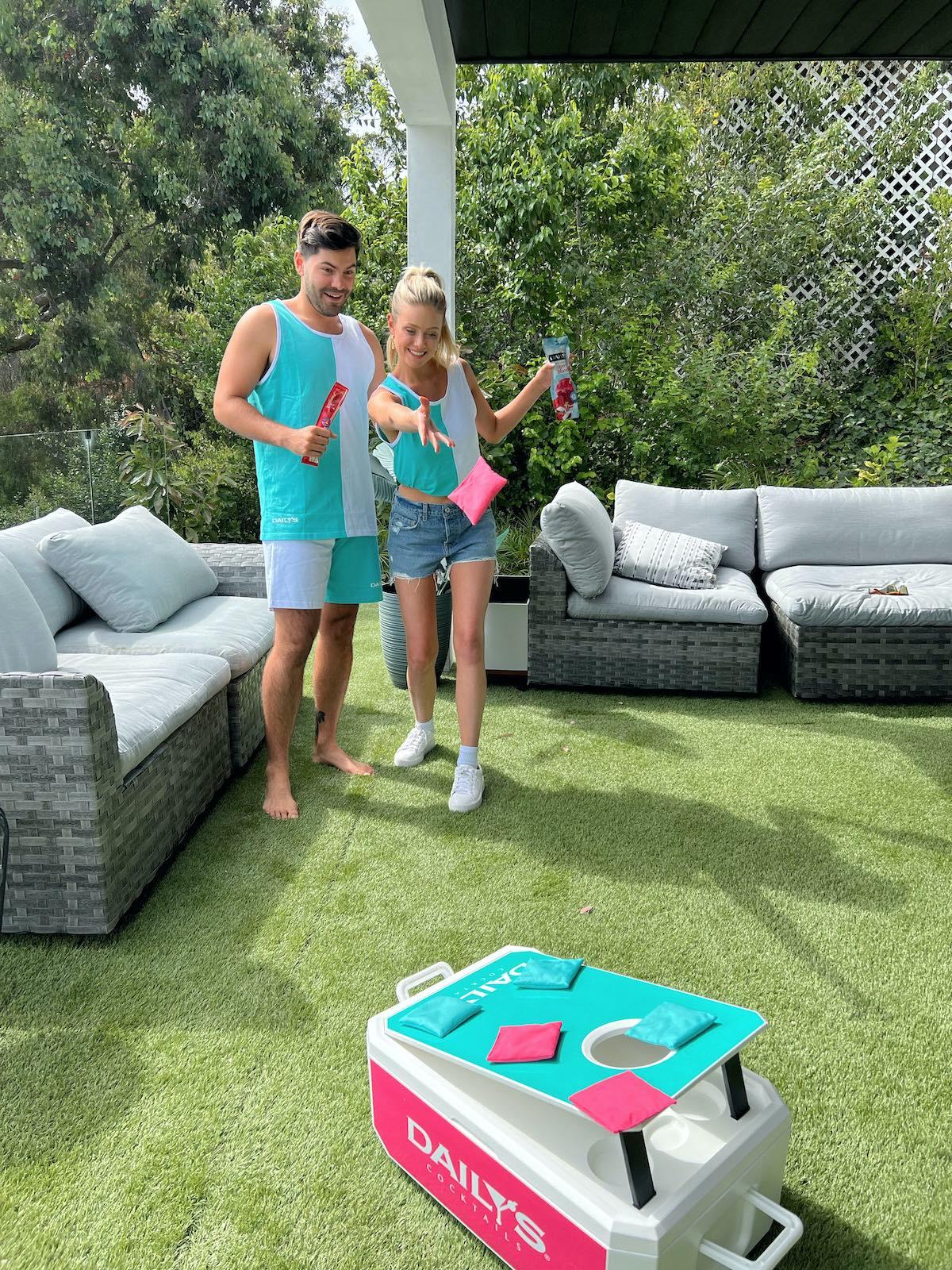 "There are so many different ways to chill over the summer — I prefer to lay at the beach with a frozen pouch, while Dylan unwinds by being a bit more active with a pop permanently in-hand," Hannah said. "Regardless of what your preference is, Daily's offers a perfect frozen treat for everybody."
You can grab a poptail or pouch to tune in to The Bachelorette, which airs on Monday nights at 8 p.m. ET on ABC. The eighth season of Bachelor in Paradise is set to kick off on ABC on Tuesday, September 27.