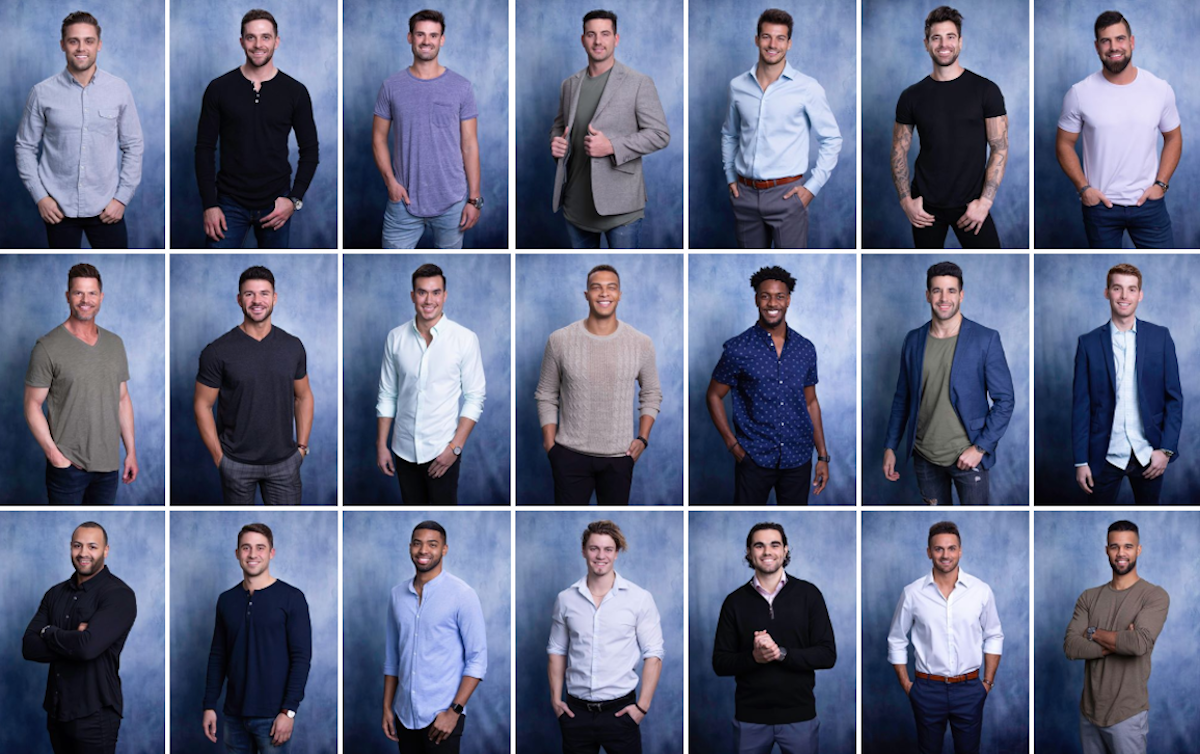 'The Bachelorette' 2020 Cast Will Make It Impossible for Clare to Pick Just One
By Michelle Stein

Updated
What's that old saying, again? Out with the old and in with the new? Because it seems ABC didn't waste any time jumping into The Bachelorette 2020 following the finale of Peter Weber's season of The Bachelor. In fact, the very next day, the 32 men vying for Clare Crawley's heart were revealed.
That's right. Instead of driving fans mad with their guessing and cyber-stalking, ABC went ahead and shared the photos, ages, and names of the reality dating competitors. And fair warning: It's a total thirst trap.
Feast your eyes on the 'Bachelorette' 2020 cast:
Let's take a closer look at the pool of handsome men from which Clare, 38, will be choosing. Because the 2020 Bachelorette guys are definitely easy on the eyes.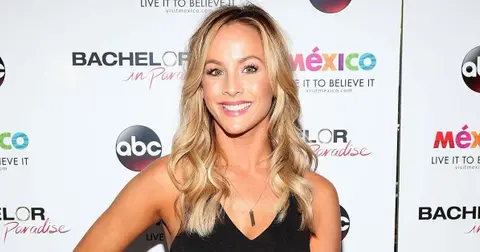 Aaron G.
Aaron G. is 33 years old and lives in Fort Lauderdale, Fla., according to The Bachelorette's Facebook page. Believe it or not, Aaron is in the minority for this round of cast members — simply because he's in his 30s.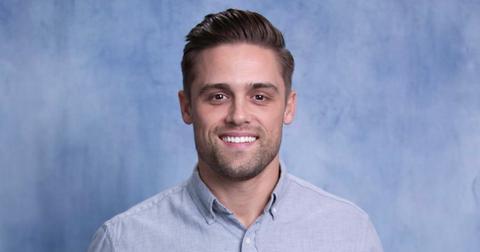 Alex B.
Alex B. is 28 years old and from Dallas, Tex., per the information released so far by ABC. Will this southern gentleman be the one to win the heart of Clare?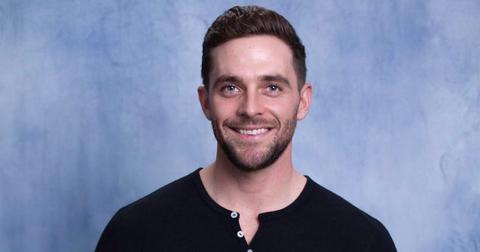 Anthony W.
Anthony W. is just 27, and he's from Huntington Beach, Calif. Will Clare pick the "boy next door," considering she's from nearby Sacramento? Or will the age difference be too much of a barrier?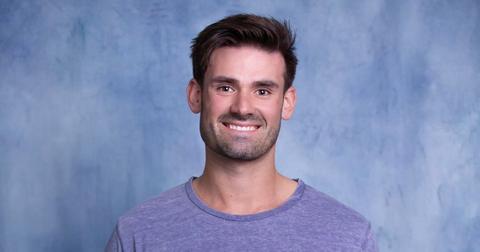 Austin B.
Austin B. is 28 — a full 10 years younger than Clare — and is from Cut Off, La. But whatever. Clare is a cougar and she can more than handle these younger guys.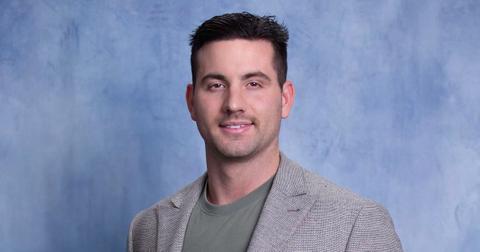 Bennett M.
Bennett M. is 27 and lives in Orlando, Fla. (And he's got a seriously nice smile, right?) Is it weird to have an overwhelming urge to reach out and fluff his hair? Asking for a friend.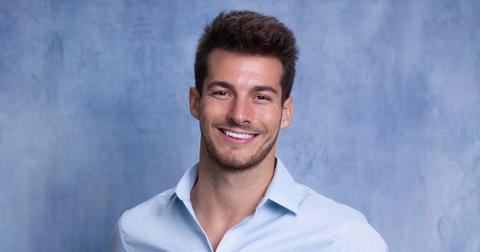 Blake Monar
Blake Monar is 30 years old and from Phoenix, Ariz. Although you can't tell from this cropped headshot, both of his arms are covered in tattoos — which is kind of awesome. You know, if Clare happens to be into that sort of thing.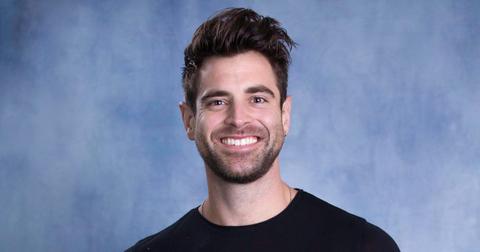 Blake Moynes
Blake Moynes is 29 years old and from Ontario, Canada. He also has the sweetest smile and kindest eyes, in my opinion. Will this Canadian cutie be the one to capture Clare's heart?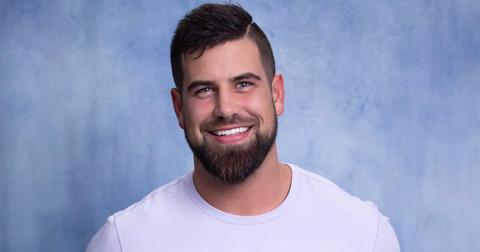 Bret E.
Bret, 42, will be the oldest contestant on Clare's season of The Bachelorette. But this Provo, Utah, fellow also happens to be one of the closest to her age bracket.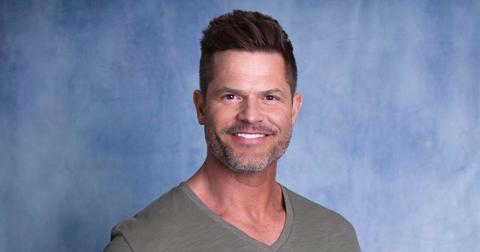 Cameron D.
Cameron D. is 28 and from Newport Beach, Calif. Once again, here's a contestant not too far from where Clare lives — but he's also a full 10 years younger. Will his age be a deal-breaker?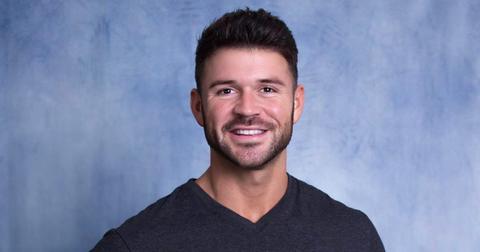 Chris C.
Chris C. hails from Salt Lake City, Utah, and he's 28 years old. He looks very businesslike, right? (I wish ABC would have released their occupations now, too, so I could get a better idea of the man behind the photo.)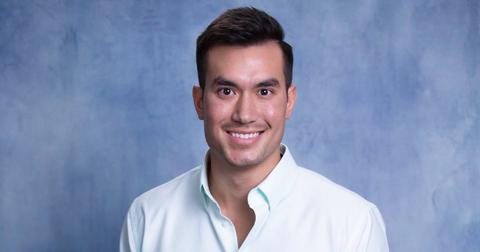 Dale M.
Dale M. is 31 and is from New York City. He's got a great smile — and certainly has the right "look" for The Bachelorette. I guess we'll just have to see if he's got the personality to match.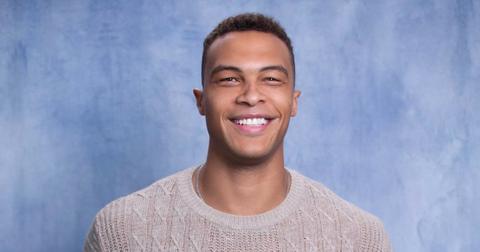 Demar J.
Demar J. is 26 and from Scottsdale, Ariz. To me, he seems like a seriously fun guy.
Over on The Bachelorette Facebook page, one user wrote, "Yassss!!!!! DJ is one of my all time favorite spin teachers! He is so funny, kind and genuine! His positive attitude and motivation is infectious!"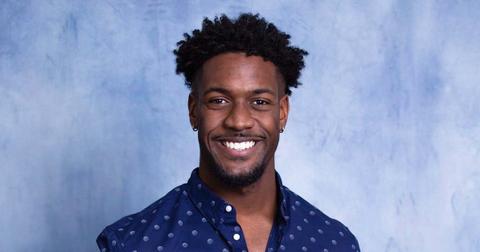 Ed W.
Ed W. is 36 and from Miami, Fla. Over on Facebook, one fan wrote, "He looks mature and is a good age for her."
Another person commented, "My first impression rose! I like how the guys look friendly!"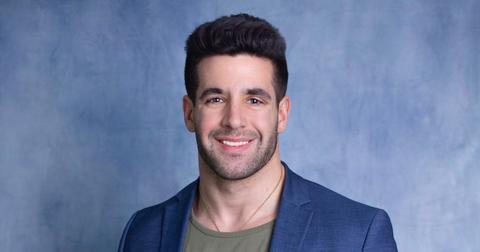 Ellis M.
Ellis M. is 26 and hails from Dallas, Tex. He's definitely on the younger side when it comes to this batch of The Bachelorette contestants. But age is just a number, right?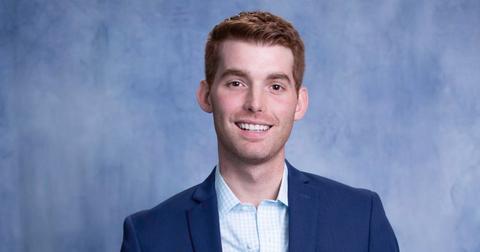 Grant L.
Grant L. is just 25 and is from Boston, Mass. That means he's one of youngest guys on The Bachelorette 2020. Still, there's an air of sophistication to his look — so perhaps he's an "old soul"?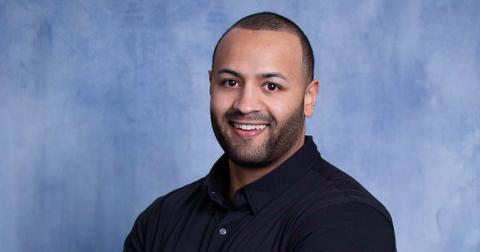 Greg G.
Greg G. is 26 and from Edison, N.J. Sure, he's pretty young and from the complete opposite coast of the U.S. than Clare is. But perhaps he's the one for her and none of that will matter?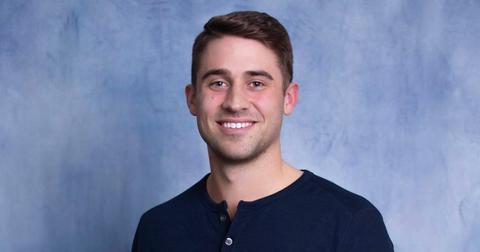 Ivan H.
Ivan H is 28 and he's from Dallas, Tex. There's a definite kindness in his eyes, if you ask me. And I'm totally digging his necklace. Will Ivan be the one for Clare?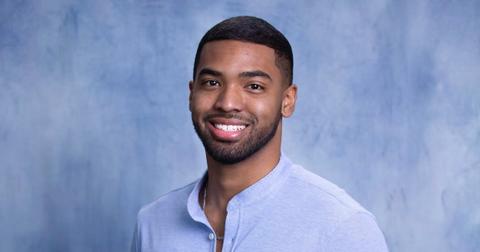 Jake M.
Jake M. is another upcoming contestant on The Bachelorette 2020 — and he's only 25. He's from Lafayette, Colo. And he has some pretty sweet hair in my opinion.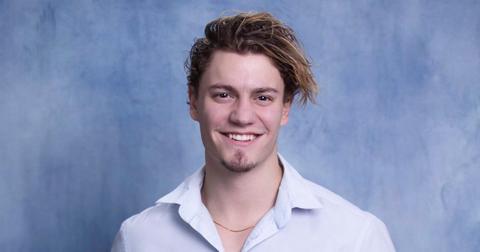 James C.
At only 23 years old, James. C is officially the youngest contestant on The Bachelorette. But don't write him off just yet. Maybe he'll be the next Bekah Martinez — young, but grounded and mature.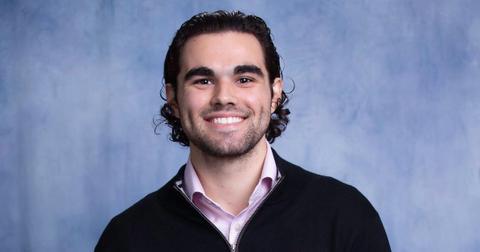 Jay S.
Jay S. is 29 and hails from Oakland Park, Fla. At almost 30, many would argue that he's automatically more suited for Clare because he's much closer in age than some of the other guys. I guess time will tell.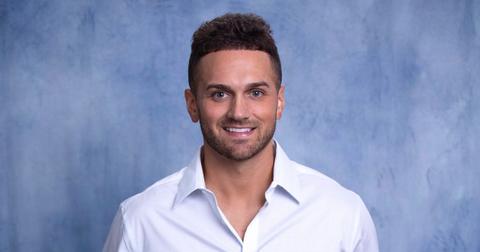 Jordan C.
Jordan C. is 26, and he's from New York City. From the picture, he seems like a smart guy who has a way with words — if Clare doesn't get too distracted by those gorgeously expressive eyes, that is.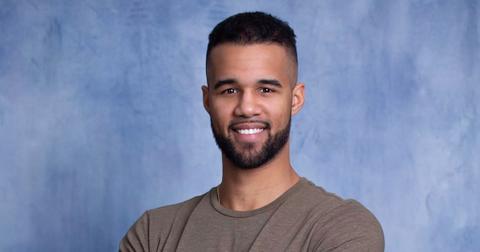 Josh E.
Josh E. is another 2020 cast member on The Bachelorette who is in his 30s — he's 31, to be exact. He's from Minneapolis, Minn., and as you can see, he has a big, friendly smile.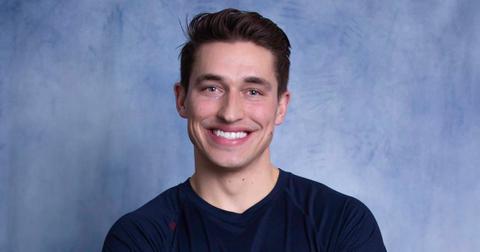 JP C.
JP C. is 25 years old and he lives in Jacksonville Beach, Fla. It's hard to tell from this photo, but from the full-length shot, JP has some seriously defined pecs going on. Perhaps he's an athletic trainer of some sort?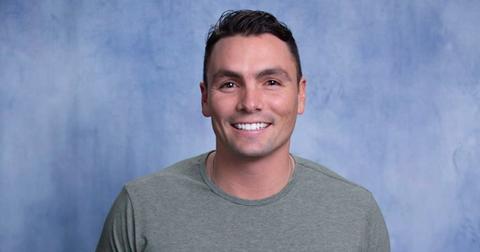 Karl S.
Karl S. is 33 years old and lives in Miami, Fla. Again, here's someone who lives on the opposite side of the country as Clare. Which could potentially be a deal-breaker, I suppose. But he's also closer in age to Clare than many of the other contestants. So he's got that going for him maybe.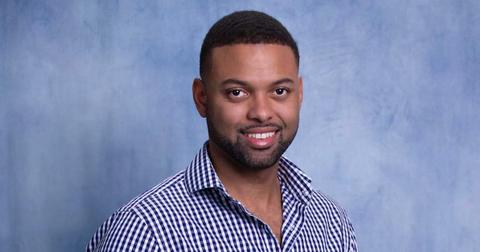 Matt. G.
Matt G. is 26 and lives in Jupiter, Fla. (What's with all of these Florida guys?) Matt may be 12 years younger than Clare, but who knows? Love works in mysterious ways.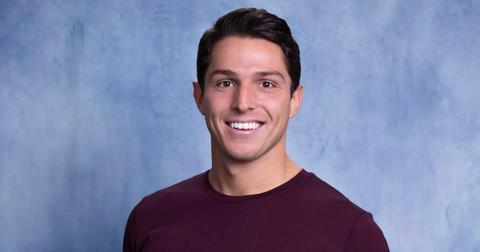 Matt J.
Matt J. is 28 years old and resides in New York City. He strikes me as someone who loves the fast-paced hustle and bustle of the big city. Is he ready to settle down — and possibly relocate — to be with Clare?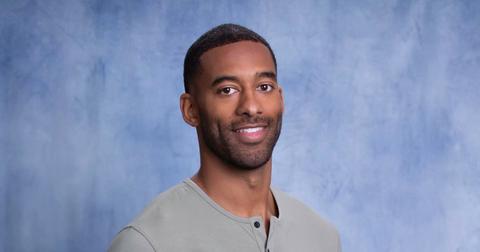 Mike T.
Mike T. is 38 and he lives in Calgary Canada. I'm not going to lie, I would give this guy a rose based on this photo alone. (I love his hair!) Bonus: He lives in Canada, so Clare could marry him, move there, and enjoy universal healthcare. I'm in.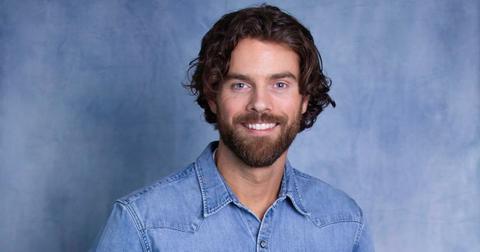 Miles G.
Miles G. is 27 years on and lives in Shreveport, La. His eyes make me feel like he's got a genuine personality. Will he be the one to completely steal Clare's heart?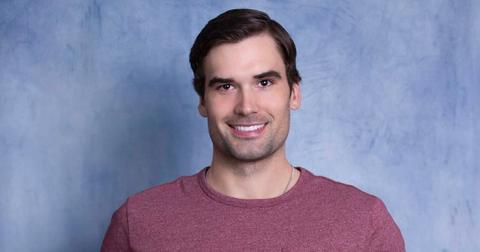 Nick E.
Nick E. is 25 and hails from Nashville, Tenn. I feel like he would be good at playing guitar. But maybe that's just the plaid shirt and assumed southern accent talking.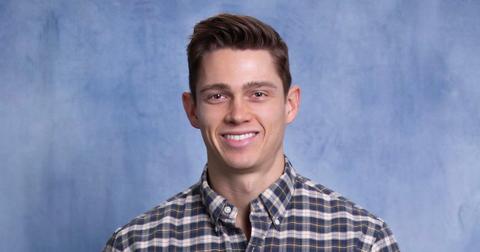 Noah E.
Noah E. is 25 and is from Long Beach, Calif. I'm not so sure about that mustache. But who knows? Maybe Clare will totally dig it. Plus he's practically her neighbor.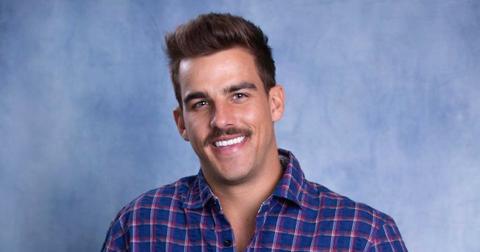 Tyler C.
Tyler C. is 27 and from Morgantown, W.Va. I think I can hear his southern accent just by looking at this picture. Will this southern guy earn a rose from Clare?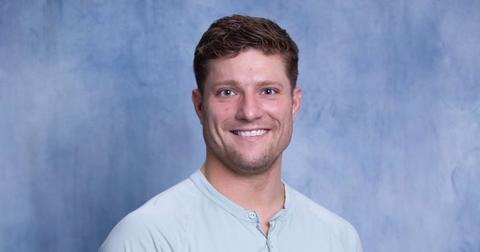 Yosef A.
Yosef A. is 30 years old and from Daphne, Ala. He's got a memorable smile and kind eyes, based on my "expert" opinion. Perhaps Yosef will get a first impression rose from Clare?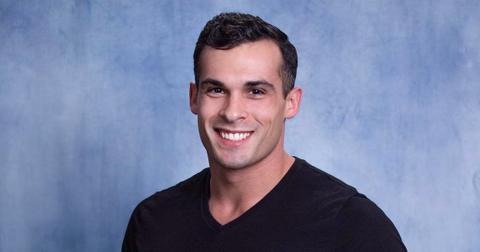 And there you have it! You now know the names and faces of all 32 contestants of The Bachelorette 2020. I would suggest making flashcards if you're wanting to instantly identify them all on the show. Because somehow, names seem to escape me as I'm scrolling through this good-looking group.