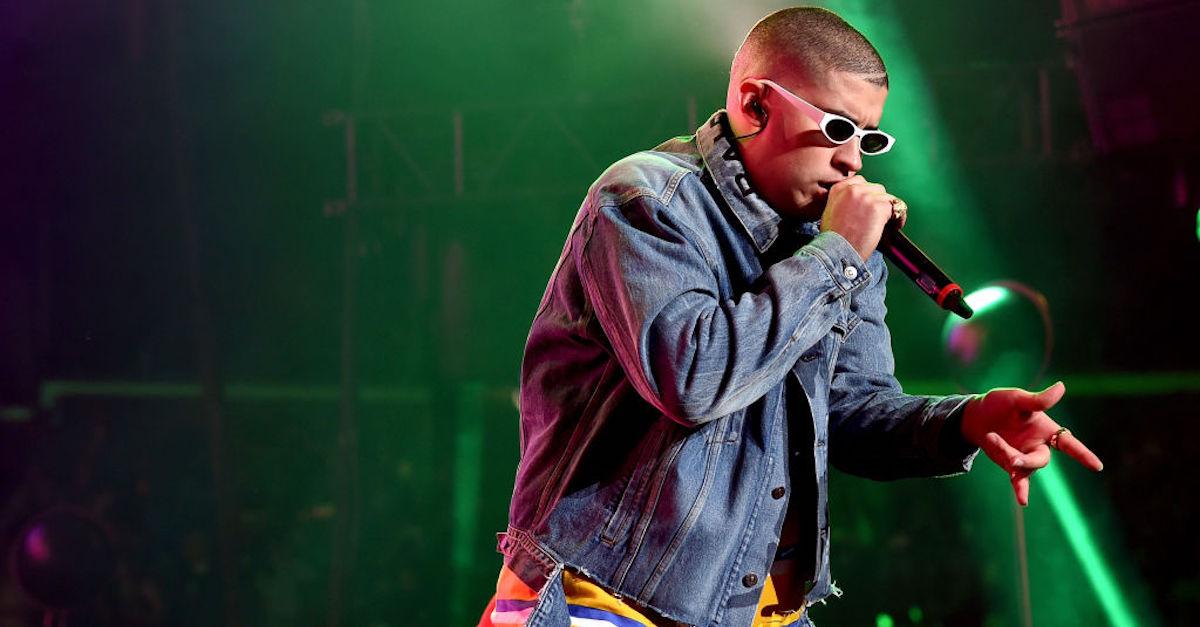 Bad Bunny Paid Tribute to Alexa Negrón, a Trans Woman Killed in Puerto Rico
On 'The Tonight Show With Jimmy Fallon,' Latin reggaeton singer Bad Bunny paid tribute to Alexa Negrón, a trans women who was killed in Puerto Rico.
Diehard fans of Bad Bunny are living for the Latin trap and reggaeton singer's performance on Tonight Show with Jimmy Fallon. On Thursday, Feb. 27, the 25-year-old musician, whose off-stage identity is Benito Ocasio, sat down with the talk show host to unleash details regarding his latest upcoming album, "YHLQMDLG." And while his listeners were totally psyched for deets on the 20-song album, viewers couldn't help but notice the singer's T-shirt of choice.
Article continues below advertisement
In subtle fashion, Bad Bunny paid tribute to Alexa Negrón, a trans woman who was recently murdered in Puerto Rico, with a tee-shirt advocating for her justice. It was a low-key — yet seriously meaningful — way to pay homage to Alexa.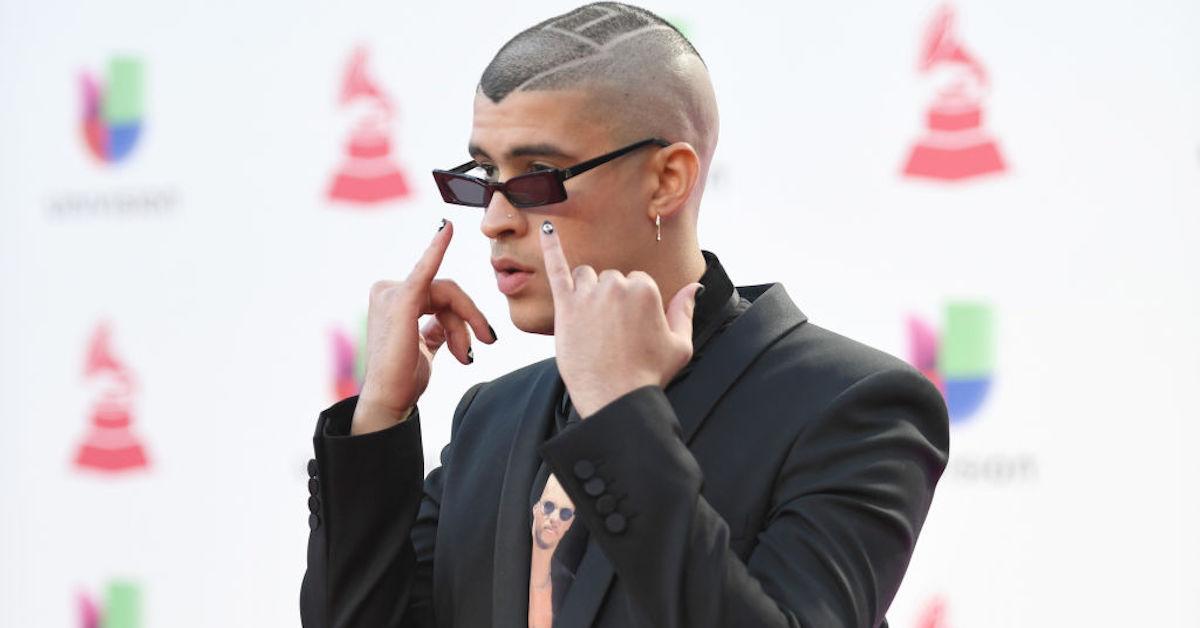 Article continues below advertisement
Who was Alexa Negrón?
Alexa Negrón Luciano was a 27-year-old homeless woman from Puerto Rico, according to The New York Times. As a transgender woman who was constantly made fun of for being a "bag lady," Alexa had been the butt of many jokes on social media over the years. And sadly, things took a turn for the worse on Sunday, Feb. 23, when Alexa was questioned by police for reportedly peeping at another patron in the bathroom of a fast food restaurant. The confrontation was posted to social media, and it went viral.
Less than a day after getting confronted by authorities, Alexa was brutally shot to death. The shooting was orchestrated a group of people from a car, who laughed as they drove away. The shooting was posted to social media, and has since been deemed a hate crime. Puerto Rico — as well as the Latin LGBT community — has been totally shaken by this atrocious crime since it happened.
Article continues below advertisement
What is Bad Bunny's connection to Alexa?
During his performance on The Tonight Show, Bad Bunny sang "Ignorantes" while sporting a long black skirt and a pink trench coat with a white T-shirt underneath. After taking off the trench coat, audience members noticed that shirt donned a slogan, which — translated into English — reads: "They killed Alexa, not a man in a skirt," advocating for Alexa, as well as transgender rights.
Article continues below advertisement
Aside from simply being a decent human being who wants justice for Alexa, Bad Bunny is also a proud ally of the LGBT community — according to Mitu, he's been deemed a "queer icon," sporting gender-bending attire and advocating for LGBT rights whenever possible. And being from Puerto Rico himself, this atrocity definitely hit home for Bad Bunny.
Article continues below advertisement
Here's what we know about Bad Bunny's new album.
Bad Bunny's new album, "YHLQMDLG," is coming in hot on Saturday, Feb. 29. According to Pitchfork, he has a total of 20 songs, and on the show, the singer revealed the album's artwork, which features a boy on a bicycle, with a flying car in the background. Needless to say, I'm stoked to hear his latest tunes.
Bad Bunny is the queer icon and LGBT ally we all need to emulate right now, and really, we're all hoping Alexa's killers are brought to justice.