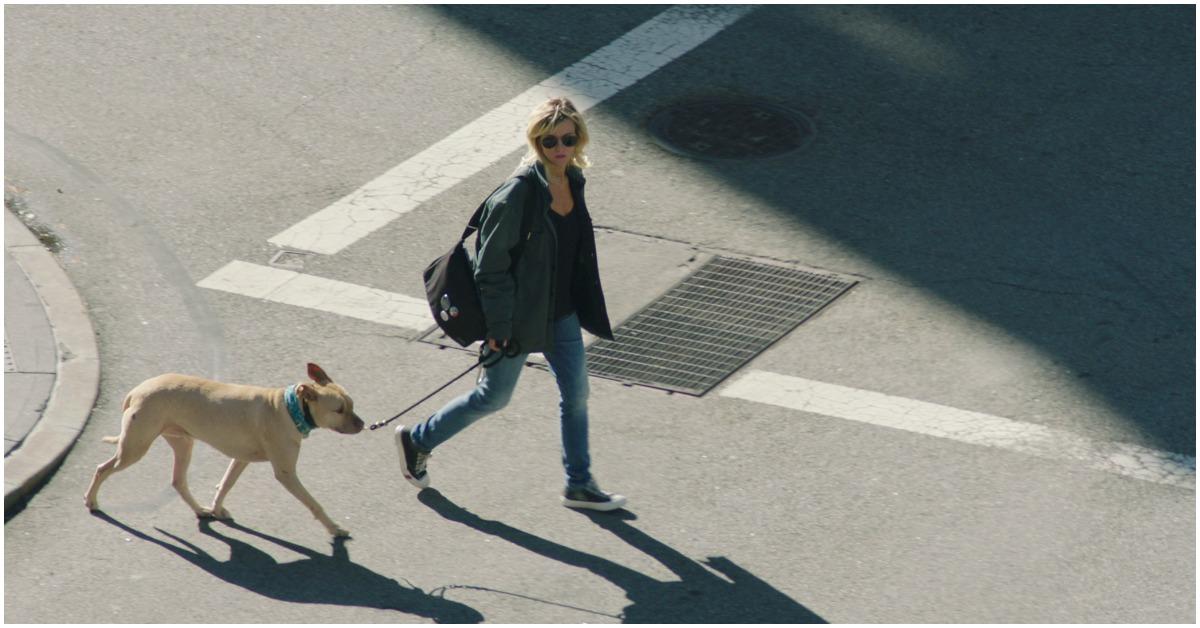 Leon, the Dog From 'Bad Vegan,' Reacts to the Docuseries on Instagram
Netflix's true-crime documentary Bad Vegan follows Sarma Melngailis's life as the owner of the vegan restaurant Pure Food and Wine. Throughout the Netflix doc, viewers watch Sarma's rise to fame in the New York food industry. However, her world quickly unravels after she meets her husband, Anthony Strangis.
Anthony and Sarma fled New York after she reportedly swindled over $2 million from Pure Food and Wine's investors and employees.
Article continues below advertisement
Soon, though, a Domino's delivery driver tipped authorities off about Sarma's whereabouts after the vegan pioneer placed an order at the pizza chain. Sarma also claimed in the film that Anthony (who she initially met as "Shane Fox") stated he could make her pitbull, Leon, immortal. On Bad Vegan, she often discusses her love for Leon, who she originally named Quinn.
Eventually, though, Sarma and Anthony divorced when the news of their alleged scams surfaced. Now, those who watched the four-part documentary might be wondering if Leon is still alive.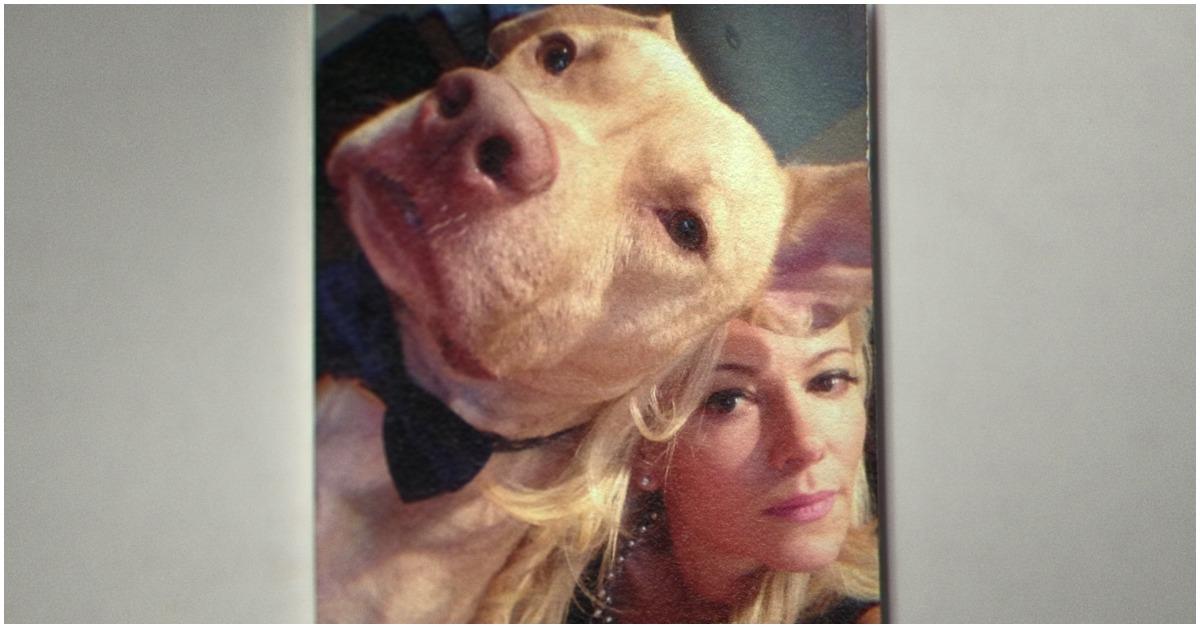 Article continues below advertisement
Is 'Bad Vegan' star Sarma Melngailis's dog, Leon, alive? He's even on Instagram.
Since Bad Vegan debuted, Leon became its breakout star. Sarma gushed about falling in love with the dog after adopting him in 2010 from Sean Casey Animal Rescue in Brooklyn, N.Y. She also revealed in the documentary how her 2017 arrest made her more concerned for Leon than for herself. Sarma explained that the thought of him staying at a local pound during her sentence "​​freaked me out more than my own arrest."
Luckily, though, Sarma and Leon didn't separate after her arrest. The pitbull currently remains under the entrepreneur's care. Leon also thrives on his Instagram page, where the account holder (likely his mom) shares his activities. In a recent post, Leon's 7,778 followers got his thoughts about Bad Vegan.
"Mom says this is bonkers," the caption under a photo of Leon reads. "Also, why am I on the TV? And who wants a pawtograph?"
Article continues below advertisement
Where is 'Bad Vegan' star Sarma Melngailis now?
In November 2016, Sarma and Anthony were arrested in Sevier County, Tenn., after a year on the run. On Bad Vegan, the police explain how a tip from New York made them realize they were hiding in the area. During the final episode of the limited series, the county's police and the local hotel staff worked together to catch the couple. Following their Domino's order for pizza and wings, officials noticed Sarma's signature tattoo, forcing her to admit her identity.
Article continues below advertisement
Sarma ultimately served four months in prison and five months of probation. Anthony pleaded guilty to four counts of grand larceny in the fourth degree and was sentenced to one year behind bars and five years of probation, in addition to having to pay $840,000 in restitution.
After leaving prison, Sarma dated her attorney but later discovered he was married, according to The New York Post. Since then, she has stayed under the radar but remains active on social media. Sarma also nods her prison time by calling herself a "Rikers alum" in her Instagram bio.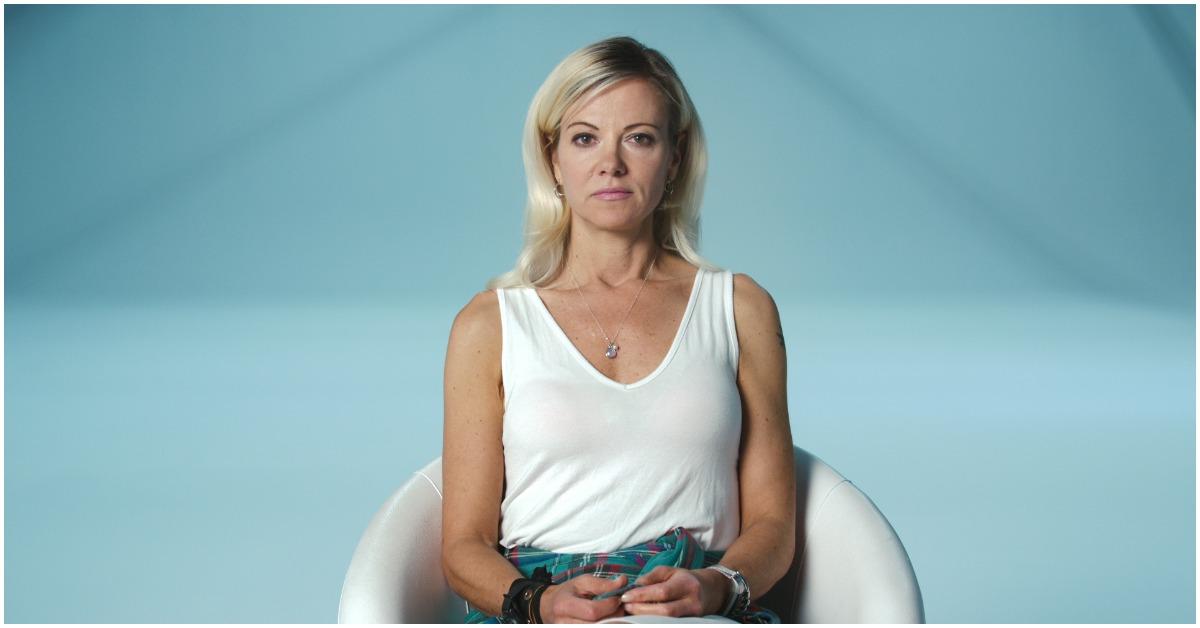 Article continues below advertisement
The 49-year-old also shared her thoughts about Bad Vegan on her website. While she mentions appreciating the fact that Netflix paid her so she could pay Pure Food and Wine's staff back, she didn't enjoy the way her and Anthony's love story was portrayed. According to Sarma, she never wanted to marry her ex-husband. The New Yorker also criticized the film's ending.
"The ending of Bad Vegan is disturbingly misleading; I am not in touch with Anthony Strangis, and I made those recordings at a much earlier time, deliberately, for a specific reason," she said. "There's a lot Bad Vegan gets right, but it's hard not to get stuck on the things that aren't right or leave an inaccurate impression. Later, I'd like to clear up more."
Stream Bad Vegan on Netflix.