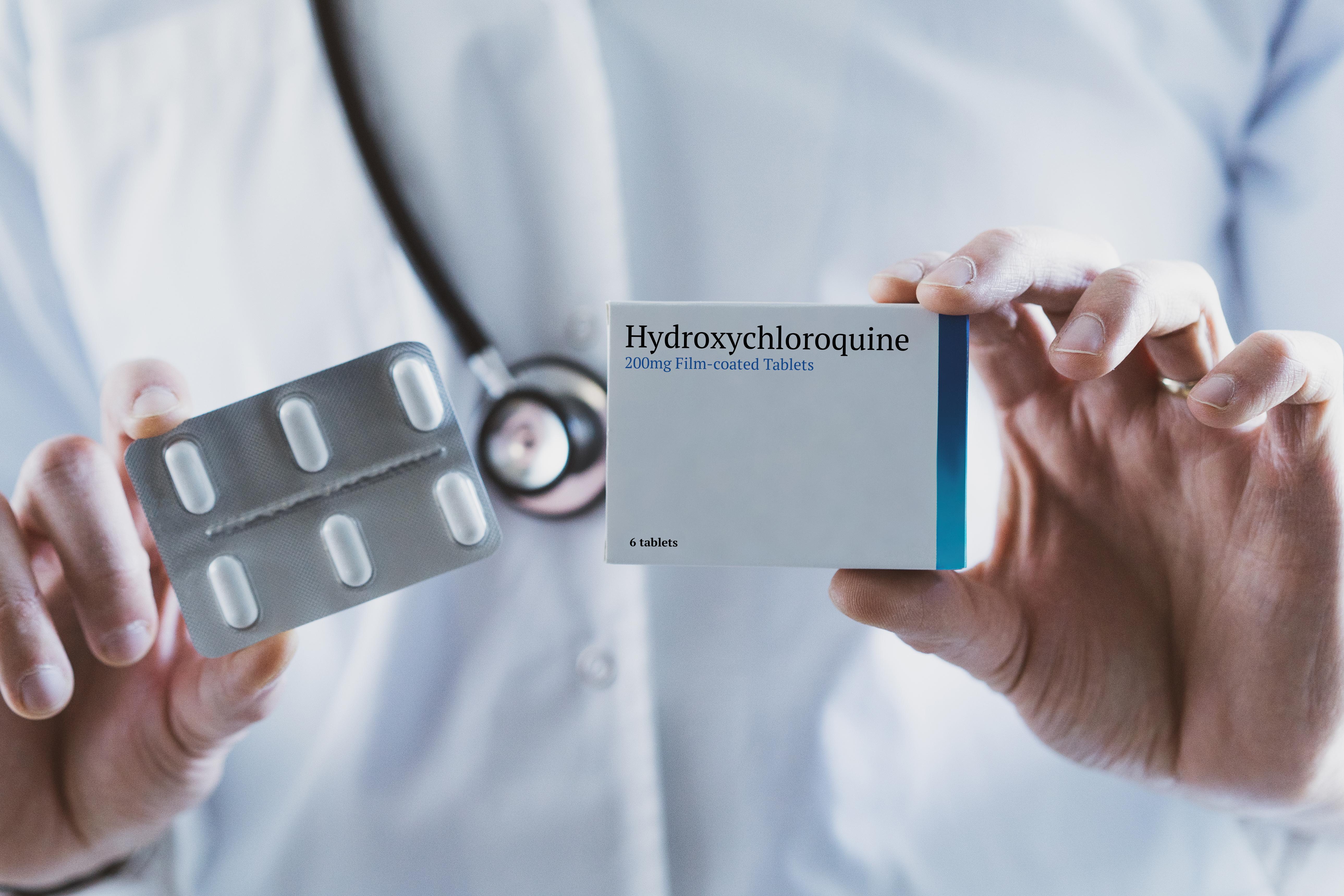 A Viral Tweet Claims Barack Obama Took Hydroxychloroquine in 2008
Twitter is filled to the brim with all sorts of conspiracy theories. Recently, Dr. Anthony Fauci's wife was under attack because a popular Twitter account claimed that she was the sister of Jeffrey Epstein's alleged accomplice, Ghislaine Maxwell. That report, to no one's surprise, came back to be totally false.
Article continues below advertisement
Fox News radio host Mark R. Levin tweeted a picture of a prescription pill bottle and claimed that it was hydroxychloroquine prescribed to President Barack Obama in 2008. Hydroxychloroquine has been the topic of much discussion amid the COVID-19 pandemic as President Donald Trump has touted it because he thinks "it's good" and has "heard a lot of good stories." Scientists and other experts have assured the public that hydroxychloroquine is not, in fact, the miracle drug the President claims it to be.
So, when Fox News' Mark Levin claims Barack Obama is taking it, what is he trying to accomplish? Is it even true? Here are the details on the viral tweet.
Article continues below advertisement
The author of the tweet, Mark R. Levin, has been accused of straight-up lying.
Twitter users fired back at Mark after he tweeted out a picture of a prescription pill bottle allegedly prescribed to President Barack Obama. He then wrote, "Obama's hydroxychloroquine from 2008."
Article continues below advertisement
While some Twitter users were not one hundred percent sure what Mark even meant by his comment, some assumed he was claiming, in some sort of conspiracy theory, that President Obama was keen on COVID-19 eleven years ago and has been taking it as a preventative measure.
Popular Twitter user Dr. Eugene Gu debunked the claim.
In a series of tweets, Dr. Eugene Gu tried to, first, put an end to the claims that Barack Obama was taking hydroxychloroquine, and second, point out that Mark's tweet was a direct HIPAA (Health Insurance Portability and Accountability Act) violation.
Article continues below advertisement
He wrote, "First of all, that's not hydroxychloroquine. That's Atovaquone-Proguanil under the brand name Malarone. President Obama was traveling to a malaria endemic area and took Malarone as prophylaxis."
Article continues below advertisement
He then delved into the fact that posting someone's prescription bottle on Twitter is a HIPAA violation. Not only that, but whoever took the alleged photo in the first place has also violated the Health Insurance Portability and Accountability Act.
"Secondly, unless Obama gave someone permission to share it, this is a HIPAA violation. It's not necessarily Mark Levin who is responsible for this HIPAA violation, but whichever doctor or covered entity released this information or took this picture is responsible if President Obama never authorized it. At the very least, this should be thoroughly investigated," he continued.
Article continues below advertisement
Many Twitter users pointed out that Mark Levin's claims were also unfounded.
One user commented on the fact that Mark's claims were not only wrong but also laced with racism. He wrote, "At first I thought you were just racist but you're also genuinely profoundly stupid. Obama took this for malaria. Hydroxychloroquine didn't treat coronavirus in 2008 or 2020. So what did you think this proved when you stumbled upon it and thought 'Got em!'? Walk us through it."
Article continues below advertisement
Another user wrote, "Oops. This is why you shouldn't take medical advice from talk show hosts. That's not even hydroxychloroquine. Malarone is also used to prevent the type of Malaria in DR. It was developed as an alternative to Chloroquine, and just as effective, but with noted less side effects."
The best way to prevent contracting or spreading the coronavirus is with thorough hand washing and social distancing. If you feel you may be experiencing symptoms of the coronavirus, which include persistent cough (usually dry), fever, shortness of breath, and fatigue, please call your doctor before going to get tested. For comprehensive resources and updates, visit the CDC website. If you are experiencing anxiety about the virus, seek out mental health support from your provider or visit NAMI.org.