Belle Delphine's YouTube Channel Was Removed for Violating YouTube's Policies
Popular online creator Belle Delphine recently had her channel, with more than two million subscribers, terminated from YouTube. But why?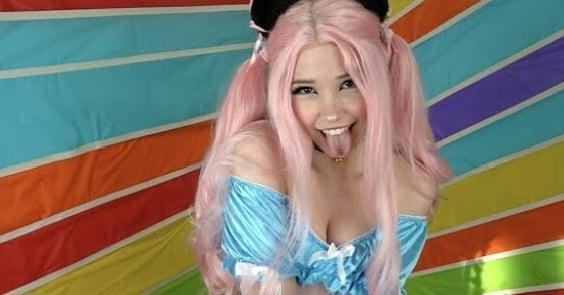 Article continues below advertisement
Why did Belle Delphine's YouTube channel get banned?
On Nov. 23, those looking to watch some of Belle's YouTube videos found her channel terminated. Now, if you try to access her page, you're met with a message saying, "This account has been terminated due to multiple or severe violations of YouTube's policy on nudity or sexual content."
Usually, YouTube's guidelines require creators to reach a minimum of three strikes against their channel before their account is deleted. Belle claims she did not receive any strikes before hers was taken down.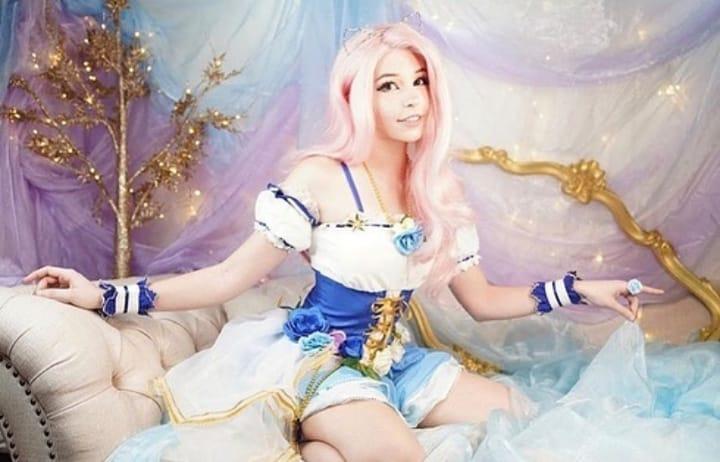 Article continues below advertisement
Popular drama creator Keemstar even tweeted about Belle's channel termination, claiming the platform had double standards for its content. In an edited video, Keemstar put clips from Belle's music videos next to clips from other music videos still up on the platform showing the parallel in content.
"Hey @TeamYouTube why was my YouTube account terminated with no warning / no strikes for 'sexual content' when you allow and promote songs like 'W.A.P'?" she tweeted. "Seems a lil sus."
The Team YouTube Twitter account replied to Belle's tweet, asking for the URL to her channel to look into the matter further, though it's unclear whether or not Belle will be able to return to the platform. As her channel, which had more than two million subscribers at the time, was fully deleted, as opposed to suspended, all of her content has been removed from the site.
Article continues below advertisement
Belle has also been banned from Instagram.
This isn't the first time Belle's explicit content has gotten her banned from a social media platform. Previously, the content creator was also banned from Instagram.
As most of Belle's content revolves around promoting her OnlyFans, much of her content features promotions for her explicit content, which often toes a questionable line with many of these platforms' policies on nudity and sexual content.
Article continues below advertisement
In a Reddit post, one user shared a screenshot that they claimed was from their friend "Noah," who reported Belle's account for "nudity or pornogrophy." In the same screenshot, Instagram follows up on the report, notifying the user that the account has been taken down.
Throughout the thread, other users are saying they also reported her account, with some alluding that it was done in the hopes she would fully transition to the adult entertainment industry.
At the time, her account had more than four million followers. Since it was removed, though, it does not seem that Belle has returned to the platform. Right now, her only social media accounts are Twitter, OnlyFans, and Patreon.