The 'Below Deck Adventure' Cast's Instagram Handles Revealed
Find the 'Below Deck Adventure' cast members' Instagram accounts here. The show will premiere on Nov. 1, 2022.
In the fall of 2022, Bravo released the first teaser for the new iteration of the Below Deck franchise, Below Deck Adventure. Below Deck Adventure promises to go beyond the yachts and show the decks and stews in more relaxed, loose environments, which could lead to steamy hookups along the way.
Article continues below advertisement
Below Deck Adventure also introduces fans to a new crew of ship workers boarding the Mercury motor yacht. The cast was announced in September 2022, and viewers can't wait to see the drama unfold with nine new co-workers. Before the new season launches, let's look at who the cast is behind the scenes. Below (pun fully intended), we have the Below Deck Adventure cast's Instagrams!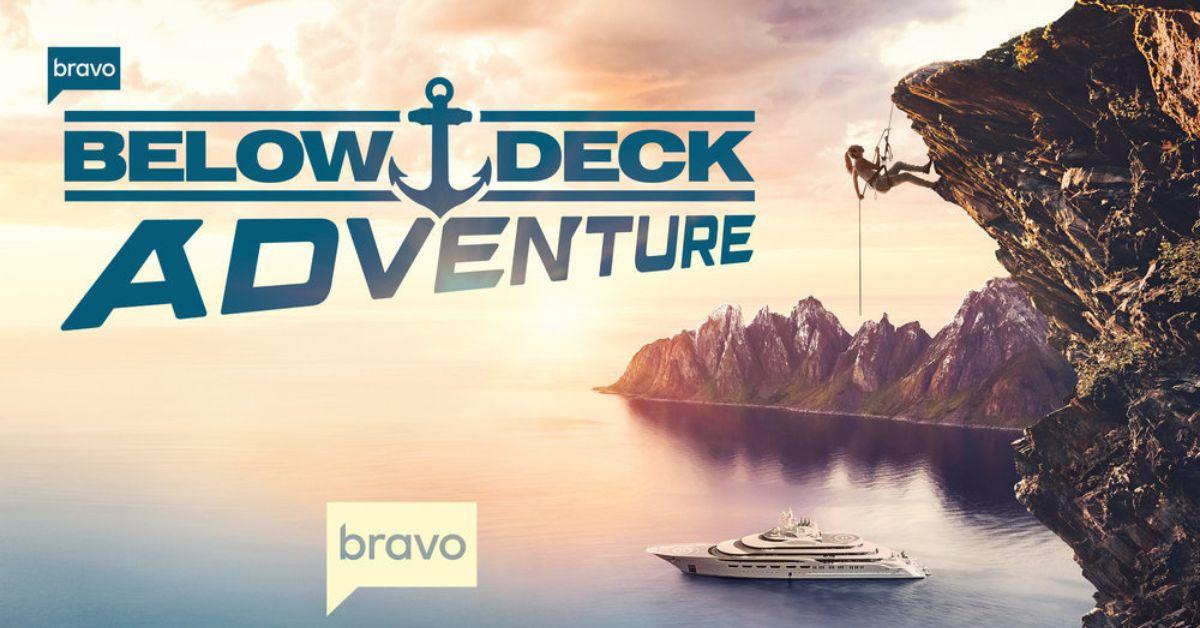 Captain Kerry Titheradge
Captain Kerry (@capt_kerry) might be in charge of the Below Deck Adventure cast, but that doesn't mean he will give his crew a hard time. The yachting vet prefers a laid-back approach to the team, and he's seemingly just as relaxed in real life.
Captain Kerry's Instagram is filled with videos of him on his Norwegian yacht. He also shares photos of his kids, vacations, and a possible romantic partner named Gonul Bihan.
Article continues below advertisement
Faye Clarke
As a chief stew, Faye (@faye_clarkemua) doesn't mind getting a little dirty when she needs to. However, the London native's Instagram shows her more glamorous side, as she's also a makeup artist. When she's not on the ship, Faye often posts her makeup looks on her account and other passions. In addition to cosmetics and the yacht life, she has her own business, The Salt Beef Shack, which delivers "salt beef bagels, curry pots, soups, and more."
Article continues below advertisement
Lewis Lupton
As a United Kingdom Sailing Academy graduate, Lewis (@lew_lupton) is passionate about the craft. Nonetheless, his Instagram account shows he likes to play as hard as he works. In between photos of him on his Bosun duties, Lewis posts his international travels, including a September 2022 trip to Milan.
Article continues below advertisement
Chef Jessica Condy
Chef Jessica (@wanderlustchef) is making her yacht cooking debut on Below Deck Adventure, but you'd never know that if you looked at her Instagram. The certified nutrition coach and blogger often posts colorful, healthy meals on her timeline. However, Chef Jessica also uses her account to share other moments, including her multiple tropical vacations with friends or solo.
Article continues below advertisement
Kasie Faddah
Kasie (@kasie.faddah) seemingly lives a well-rounded life away from her yachting duties. Her Instagram shows that she loves nature, traveling, daily yoga practices, and being silly with friends. When Kasie isn't flaunting her flexibility, she's spending time with her family in Costa Rica. In one post, she described moving to the country with her parents at a young age as the highlight of their "crazy adventures" together.
Article continues below advertisement
Kyle Dickard
Kyle's Instagram account (@dr.dickard) is pretty light, but he makes room for quality photos. On his photo grid, fans can see plenty of pics of the Texas native golfing, going shirtless on a beach, or pouring himself a cocktail. If this is his social media presence, we can't wait to see him in action on Below Deck Adventure!
Article continues below advertisement
Nathan Morley
Like many of his co-stars, Nathan (@mutumbamorley) has other passions outside his deckhand responsibilities. When he's not working on Mercury, Nathan is living his best life in his native Bahamas with either himself or loved ones. Nathan also has a few collaborations with Kasie on his account to preview what fans can expect from their newfound friendship.
Article continues below advertisement
Oriana Schneps
Below Deck Adventure stew Oriana's Instagram page (@oriana_schneps_) is filled with several of her passions: nature, travel, and her reported beau, John Dampeer. John has made multiple appearances on Oriana's account, including her July 2022 post about "hating" the beer company owner but "loving" the man wearing it. Only time will tell if Oriana and John's love story gets told on Below Deck.
Article continues below advertisement
Michael Gilman
Michael (@michael_b_gilman) may be new to the yachting industry, but he can certainly hang with the rest of the Below Deck crew. The Long Island native enjoys a nice beer or wine between his hectic job. At his core, though, Michael seems like a family man, as there are plenty of snaps of him traveling with his family.
Article continues below advertisement
New episodes of Below Deck Adventure will regularly air on Tuesdays at 9 p.m. EST on Bravo. Viewers will also be able to stream the series on Peacock.