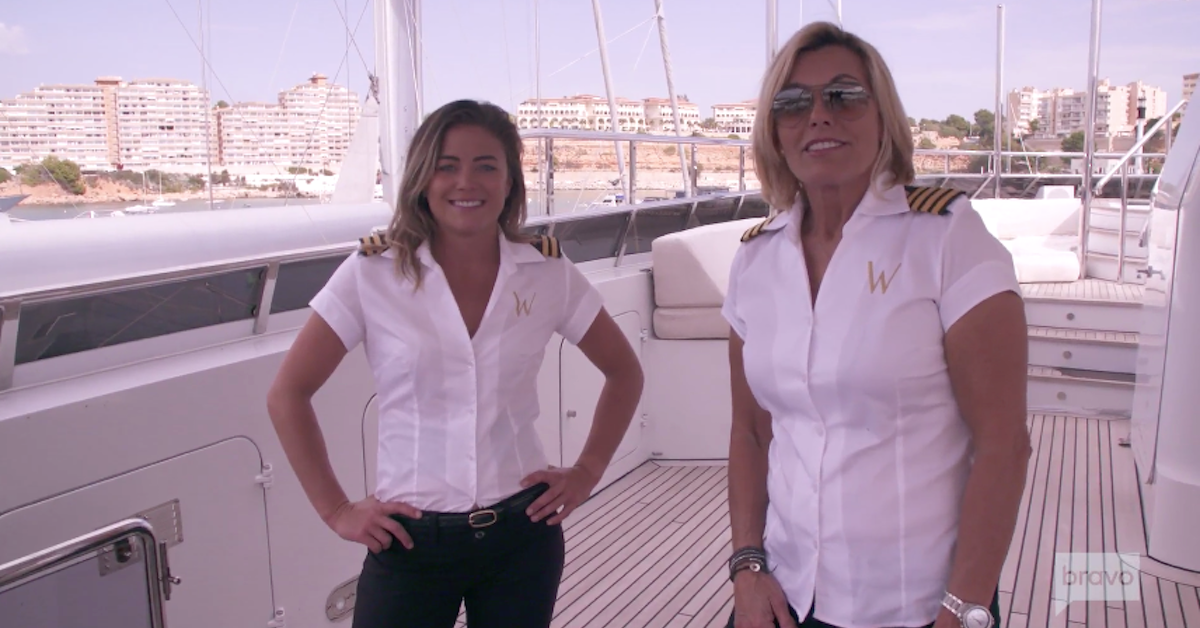 Welcome to the Most Expensive Yacht in 'Below Deck' History
Below Deck Mediterranean returns to Bravo for its fifth season which undoubtedly will have all the drama and mayhem viewers have come to expect and love from the show. This season, Captain Sandy and her crew are manning the biggest and most luxurious boat the show has ever seen.
Article continues below advertisement
To drum up excitement for the new season, Bravo recently released a personalized virtual tour of the yacht, led by Captain Sandy and new bosun, Malia White. The superyacht, which measures a staggering 56.2 meters, left audiences stunned.
Article continues below advertisement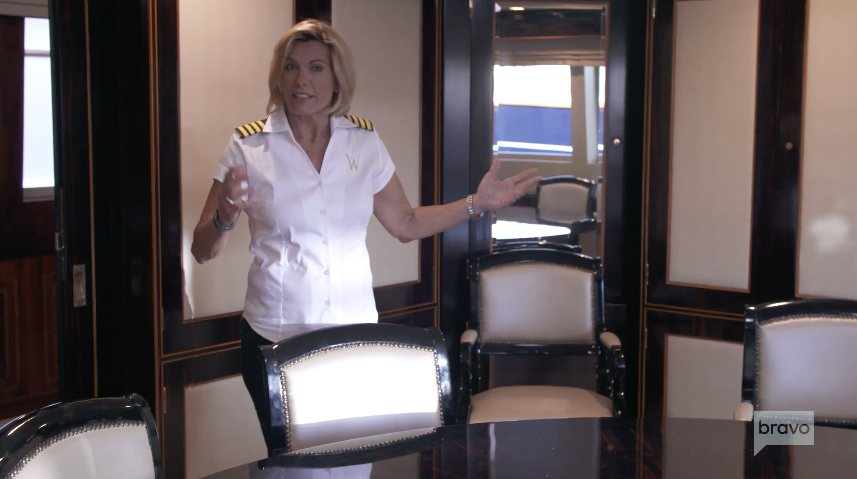 How much does it cost to charter The Wellington?
The Wellington, originally named The Wellesley, is the largest yacht ever featured on any of the Below Deck franchises. It's also the largest Captain Sandy has ever been at the helm of.
The yacht is listed on Charter World for a cool €220,000 (around $243,000) per week, comes fully staffed, and is able to accommodate up to 12 guests.
Article continues below advertisement
If you're thinking that's a number within reach, keep in mind that the price unfortunately doesn't include expenses like food and drinks, fuel costs, docking fees, and taxes.
The Wellington boasts a 1920s theme and luxe interiors that include a club lounge and a bespoke humidor, complete with a selection of cigars and top-shelf whiskeys. Massive bedrooms are accompanied by walk-in closets and each bathroom is made with a different type of marble.
This yacht also has a VIP room that includes panoramic windows and a skylight that allows guests to sleep under a view of the stars.
Article continues below advertisement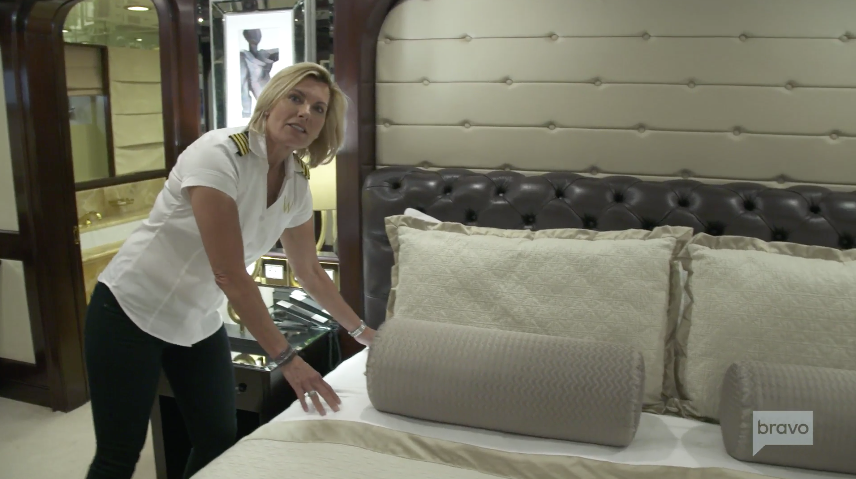 While the luxuries of The Wellington certainly don't come cheap in real life, charter guests that appear on the show do enjoy a bit of a discount to charter the yacht.
Guests usually pay around half of the listed price for a three-day charter, which includes being pampered and having their every whim indulged by the ready-to-please crew.
Article continues below advertisement
The most expensive yacht on 'Below Deck' history also means bigger tips than we've seen before.
As it's been pointed out by Below Deck creator Mark Cronin, despite getting the discount, charter guests are still paying out of their own pocket to be on the show. Guests also are responsible for the cash tip that they customarily leave for the crew at the end of every charter, but they can decide what that tip will be based on their experience onboard the yacht.
Gratuity is usually 15 to 30 percent of the non-discounted rate for chartering a yacht like this, which for The Wellington works out to around €33,000 to €66,000 ($36,537 to $73,146). After a total of 12 seasons of the Below Deck franchise, a tip of this amount is absolutely unheard of.
But on a boat where the bedsheets cost €2,000 ($2,200) a pop, you get what you pay for.
Season 5 of Below Deck Mediterranean premieres Monday, June 1 at 9 p.m. on Bravo.