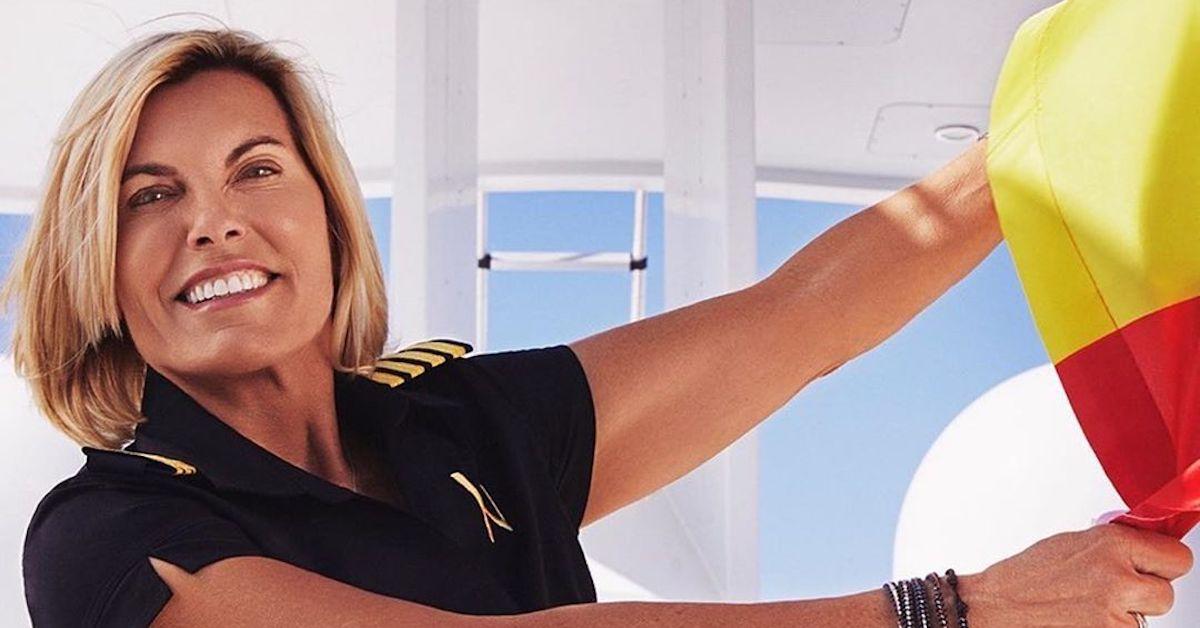 Here's Your First Look at the New 'Below Deck Med' Yacht!
Introducing The Wellington! 'Below Deck Med' is returning for a fifth season. Here's your first look at their yacht, The Wellington! Keep reading.
Our favorite Bravo show, Below Deck Mediterranean, is back for Season 5! Once again, the maritime reality show is making big waves, this time because the show will be taking place aboard the biggest boat in the series' history.
Article continues below advertisement
Keep reading to learn more about the Wellington, "by far the biggest vessel [Sandy's] ever run," which is currently docked on a Mallorca pier.
Article continues below advertisement
Check out The Wellington, 'Below Deck Mediterranean's newest yacht.
The Wellesley, which will be known as The Wellington on the beloved Bravo show, is a 184.5 ft luxury yacht built in 1993 that had a major refitting in 2016, which included a seven-meter extension.
The boat is a great option for large families or corporate charters, and includes numerous lounging areas, interior and exterior dining capabilities, as well as a number of amenities like an extensive collection of water toys, a jacuzzi, sauna, gym equipment, bar, and barbecue.
Article continues below advertisement
The main salon boasts wood and marble interiors designed by well-known interior stylists Donald Starkey and Dennis Irvine, with plush leather furnishings that give it a refined appearance. Captain Sandy said that she would do her "pre-charter meeting[s] and…[her] tip meeting[s]" there during the charter season.
The main deck even includes a cigar room!
Just when you thought you knew luxury, Below Deck goes and ups your standards. Right off the main salon, The Wellington also offers a wood-paneled cigar room which audiences have not yet seen on a Below Deck yacht before, complete with a cabinet of fine whiskeys and scotches.
Article continues below advertisement
"Obviously, they spared no expense when it comes to this," Sandy says. "This owner really loves his cigars and his whiskey." With an entire wall cabinet dedicated to vintage cigars, choice whiskeys and crystal tumblers, guests can enjoy their cigars in the company of other famous cigar smokers like Winston Churchill and Che Guevara, whose portraits hang from the walls.
Article continues below advertisement
Past the salon is the master cabin, with refurbished mahogany bedrooms fitted with sheets by Italian luxury linen company, Pratesi, whose sheets go for around €2,000. That's almost $2,200!
Even more impressive is the VIP suite, which has a panoramic glass windows that allow guests to enjoy the night sky as they sail the Mediterranean seas.
The Wellington's exteriors are equally luxe.
The luxury continues as you step outside on to the Wellington's main deck aft, of course. On the upper deck is a massive sunbathing area along with plush seating for guests to enjoy the view and unwind with drinks. The deck also features a waterfall-equipped jacuzzi and a grill where the yacht's chef can prepare a table-side lunch.
Article continues below advertisement
Toys aboard the Wellington include the high-speed jet skis, Seabobs, scuba diving equipment, inflatable toys, and of course, a water slide. In case any of the guests aren't keen on the water, the boat also has a range of gym equipment to keep active and enjoy some ground-based exercises.
And if anyone doesn't feel like water sports or gymming, this season's crew will also include a professional massage therapist for those looking to get some soothing treatments.