Is This Fashion Blogger Trying to Ruin Adam's 'Below Deck Sailing Yacht' Boat-Mance?
Lyndi Kennedy is a charter guest on 'Below Deck Sailing Yacht.' Is she seriously trying to break up Chef Adam and Chief Stew Jenna?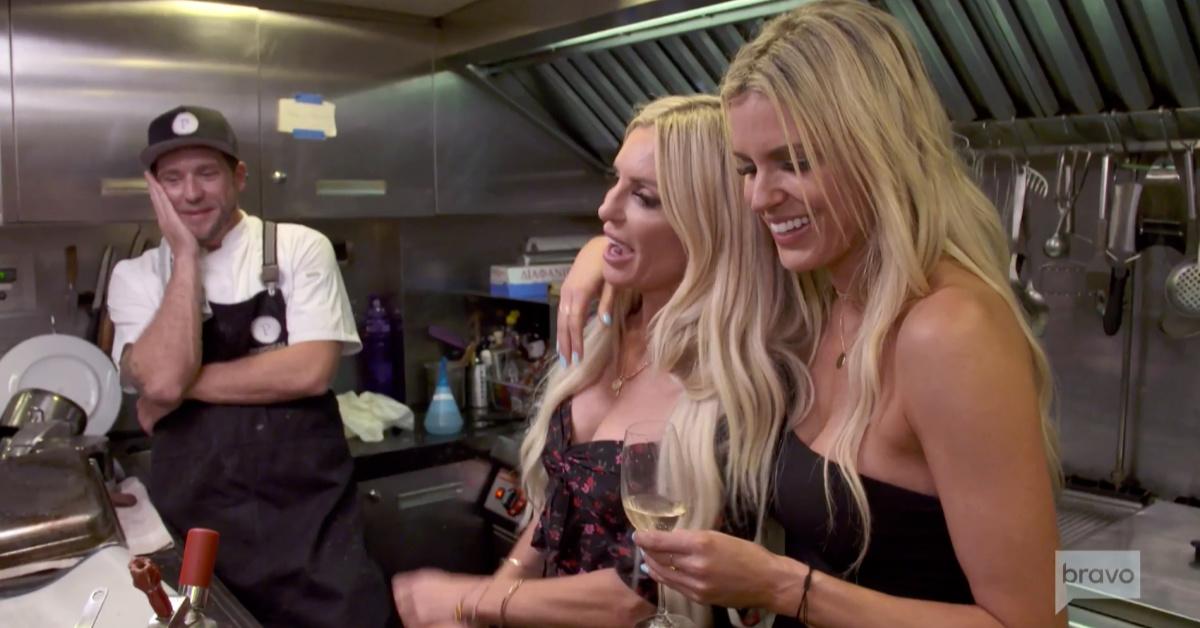 You always know you can count on episodes of Below Deck Sailing Yacht to be filled with all kinds of drama. Most of the time, the drama focuses on what's going on between the sailing yacht's crew members, but every once in a while, a charter guest adds to the drama in a big way.
Article continues below advertisement
Such is the case in some recent episodes of the show which feature fashion blogger Lyndi Kennedy. She definitely appears to be flirting with Chef Adam in plain sight of her boyfriend — what's the deal with that? As it turns out, the drama might not be quite as intense as the show has led us to believe.
Lyndi's appearance on 'Below Deck Sailing Yacht' is definitely turning heads.
In Season 1, Episode 12 of Below Deck Sailing Yacht (which aired on April 20, 2020), a group of social media influencers (including fashion blogger Lyndi Kennedy) come aboard as charter guests. It doesn't take long for things to get super awkward. Even though Lyndi's boyfriend Jesse is also onboard as a guest, Lyndi starts flirting with Chef Adam — and she's not subtle about it at all.
Article continues below advertisement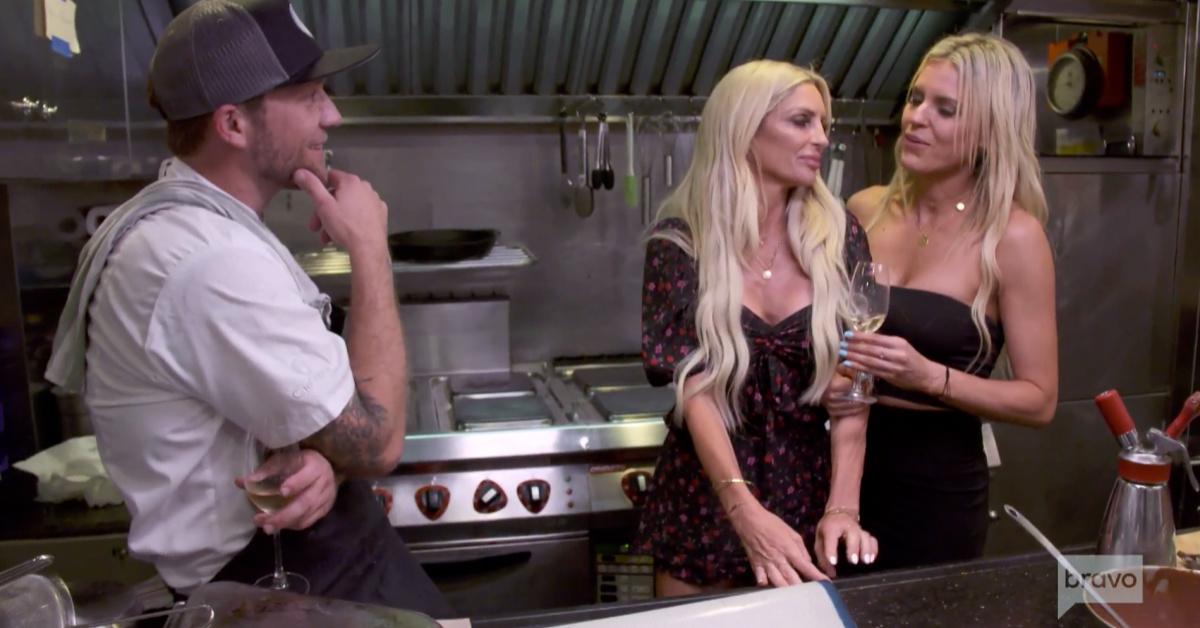 Naturally, Chief Stew Jenna MacGillivray — who happens to be dating Chef Adam — isn't a huge fan of Lyndi's flirtation, and neither is Jesse. He snaps at her angrily and tells her that if she's interested in someone else, she should tell him now. In a preview for the April 27 episode, we see Lyndi and a friend insist on visiting the galley to talk with Adam privately. Again, Jenna seems pretty irritated, and Lyndi's boyfriend looks angry, too.
Article continues below advertisement
Lyndi recently posted on Instagram about her 'Below Deck Sailing Yacht' experience.
Anyone who's worried that Lyndi might break up Jenna and Adam's boat-mance can go ahead and relax — Lyndi did not leave her boyfriend for Chef Adam. In fact, according to her, Jesse wasn't even technically her boyfriend at the time of filming. In a comment on a recent Instagram post, she says that the two had broken up but decided to go ahead with filming their episodes of Below Deck Sailing Yacht anyway.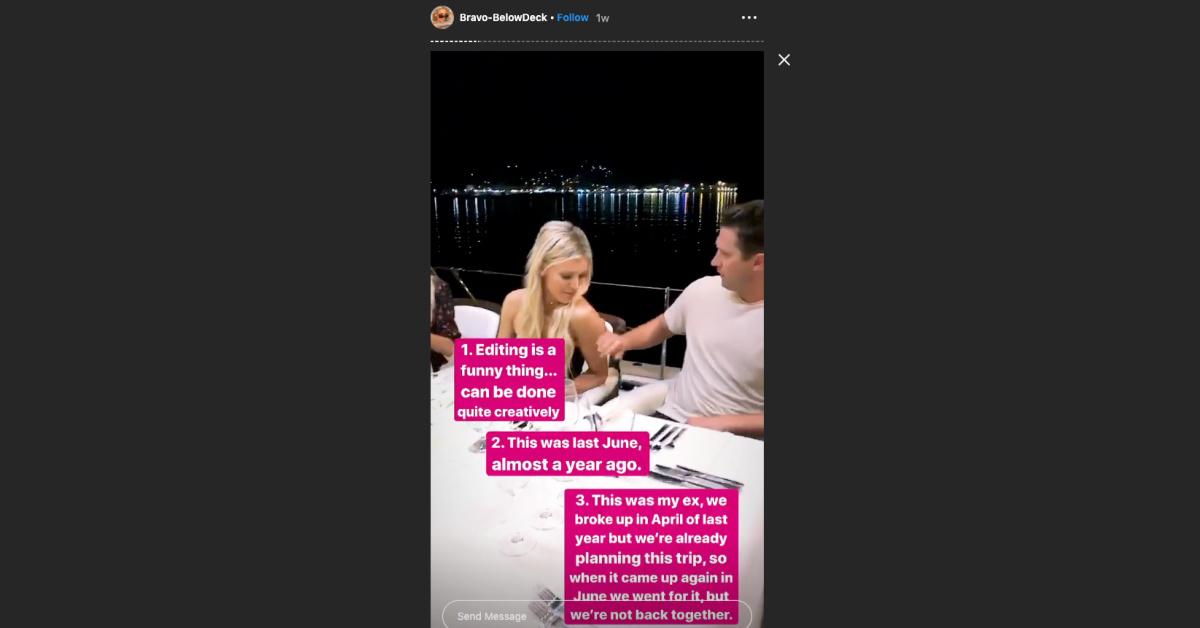 Article continues below advertisement
"Luckily I got outta that relationship. It wasn't staged, but after breaking up for 2 months I gave him one more chance and we did this show, but we weren't back together," she said. "I have very good reasons to be upset with him and completely done with him by the time we landed in Greece — I wanted to go home. But he convinced me he would act differently — then cameras roll and he's again controlling and possessive and manipulative — trying to portray something on camera that wasn't true."
"I am not fake, I cannot pretend to be in love when I'm not and I'm frustrated with this person, I wear my heart on my sleeve. My friends and fam and myself know the real situation and that's all that matters."
Article continues below advertisement
Does Lyndi Kennedy have a husband?
A quick scroll through Lyndi Kennedy's Instagram account reveals that Lyndi is dating someone else — a man named Brian, or @thelordofbeauty on Instagram. Lyndi says the episodes of Below Deck Sailing Yacht she appears in were filmed way back in June of 2019, and that her life is totally different now. She also says that she and Brian are watching the show together, and discussing it is making them feel even stronger in their relationship.
Lyndi and Brian are not married, but Lyndi has been married in the past. She and her husband had three kids together, though they are now divorced. A recent Instagram post shows Brian getting down on one knee and "proposing" to her, but Lyndi clarified in the comment section that the video was filmed as a joke for her friends and family, and the two are not actually engaged. Not yet, anyway!
New episodes of Below Deck Sailing Yacht air Mondays at 9 p.m. ET on Bravo.