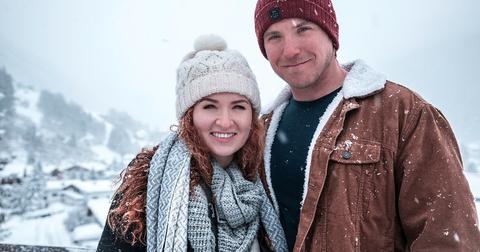 Are Paget and Ciara From 'Below Deck Sailing Yacht' Still Together?
By Larry Stansbury

Jun. 5 2020, Updated 12:08 p.m. ET
Everyone who watches Bravo's 'Below Deck Sailing Yacht' knows the yachties, who work year-round to cater to the customers on their yacht. Paget Berry met Ciara Duggan while working as yachties and the two started dating right away.
Article continues below advertisement
They may have been together for four years, but are they still together now that they're working in the same department?
Here's what we can tell you about what's happening in their relationship.
Article continues below advertisement
Are Paget and Ciara still together on 'Below Deck Sailing Yacht' since Glenn put them on the same team?
Ciara previously worked in the interior, but Captain Glenn Shephard moved her to the deck team, where she will be working with Paget. Glenn believed that Ciara's talents would be better served on deck.
"That will reveal a little bit of drama," the captain said to The Cheatsheet. "I'm open to couples on board, whether they come on board as a couple, even if they hook up on board because we live in very close quarters."
"But that can always lead to drama and you'll see a little bit of drama related to romance between crew members."
Ciara talked to chief stew Jenna MacGillivray about her not working well with Paget already. "He just gives me lists and I get on with it."
Article continues below advertisement
When deckhand Parker McCown lectured Ciara for eating lunch at the same time as him, as Paget makes one deckhand be stationed at all times, Ciara was forced to abandon her lunch. To make matters worse, Ciara thought that Parker was speaking for Paget and bossing Ciara around.
Article continues below advertisement
The couple appears to be hitting some rough waters and are not being intimate with each other.
Paget confessed that Ciara is the jealous type on a recent episode, which might not be helping their relationship.
"If Ciara had another first mate who wasn't her boyfriend, there's no way she'd speak to him like that," Paget said on the show. While her boyfriend was putting on a toga, Ciara was in the other room rolling her eyes at him.
"Paget has a very flirtatious personality," she said in a confessional. "I do know that girls sometimes take that as flirting. But it's not."
This episode is a prime example of how their relationship dynamics can sometimes end up with hurt feelings. When Ciara wanted Paget all to herself, her boyfriend just wanted to go out with a group of friends to a club. When she breaks and goes out with him, she winds up crying at the club.
She openly admits that she has no girlfriends and feels that she has no connection with other women, making it a lot harder for her to want to go out the way her boyfriend does.
Article continues below advertisement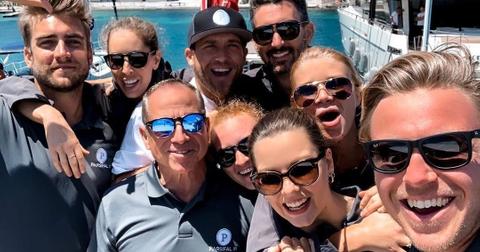 Will Ciara's jealousy come out, considering that stew Georgia Grobler is flirting with Paget?
In the most recent episodes, Georgia has started flirting with Paget. She helped him dress up in a toga, which didn't sit well with his girlfriend. At the same time, though, it looks like Paget and Georgia are developing a deeper bond, whether Ciara likes it or not.
There's some drama in their relationship and let's hope that the couple clears the beef later this season.
Watch Below Deck Sailing Yacht, airing on Mondays at 9 p.m. on Bravo.