Captain Glenn Got Some Advice From Lee and Sandy Before His Season of 'Sailing Yacht'
'Below Deck Sailing Yacht' is the latest 'Below Deck' franchise show to air on the Bravo network. But who is Captain Glenn Shepard? Keep reading.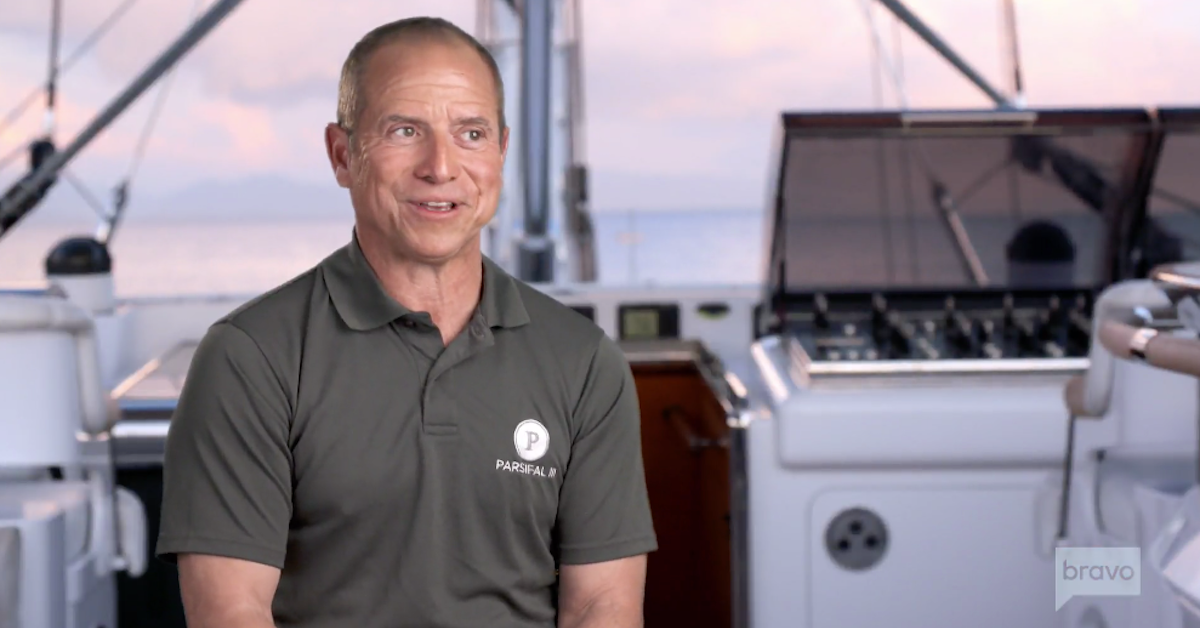 Are we alone in thinking that Sailing Yacht might be the best series yet in the Below Deck franchise? We're adoring watching this season unfold on Monday nights — on the one hand, because sailing seems a lot more complicated than the usual motor yachts we're used to, and on the other hand, because we're rather charmed by the new cast.
Article continues below advertisement
Below Deck's Captain Lee and Below Deck Med's Captain Sandy are replaced in Sailing Yacht by Captain Glenn Shepard, a friendly Montreal native who's been in the industry for over 20 years.
Article continues below advertisement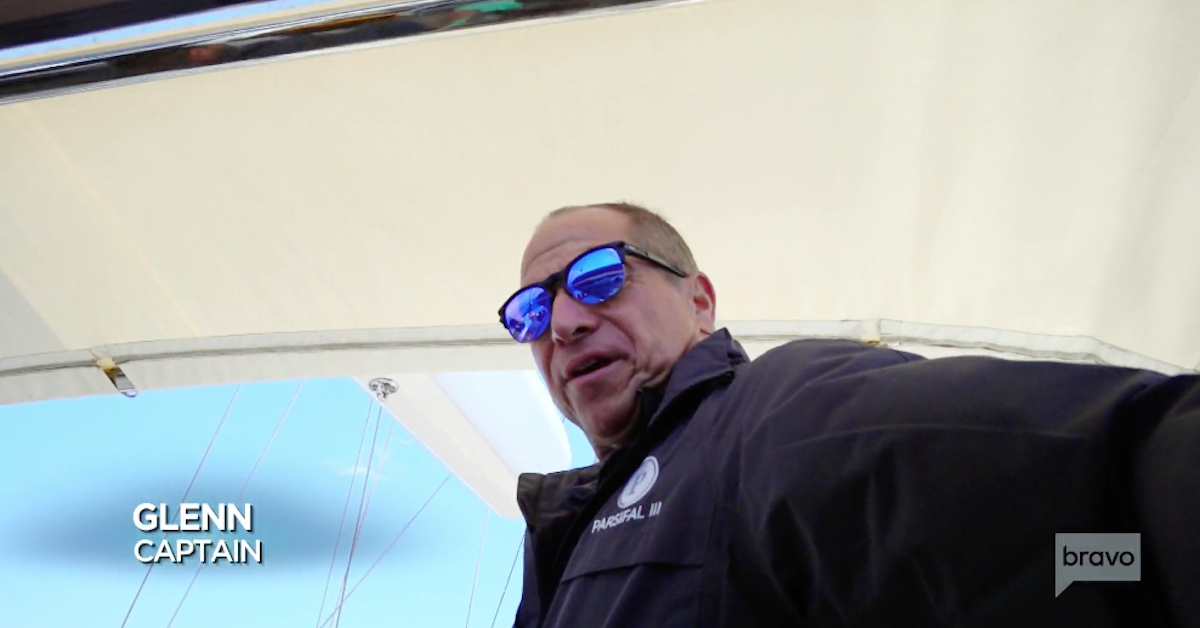 Who is Captain Glenn Shepard from 'Below Deck Sailing Yacht'?
According to his Bravo profile, Captain Glenn has always wanted to explore the world. "During his travels, he was invited on a 50-foot sailboat to work as a deckhand," it reads. "Glenn was immediately hooked and has never looked back."
Article continues below advertisement
With 20 years in the industry and a whole 10 years as captain of Parsifal III, "Glenn has hosted hundreds of high-end guests over many busy charter seasons." And as we've all seen on the show so far, the captain certainly "knows how to keep his cool while catering to the uber elite."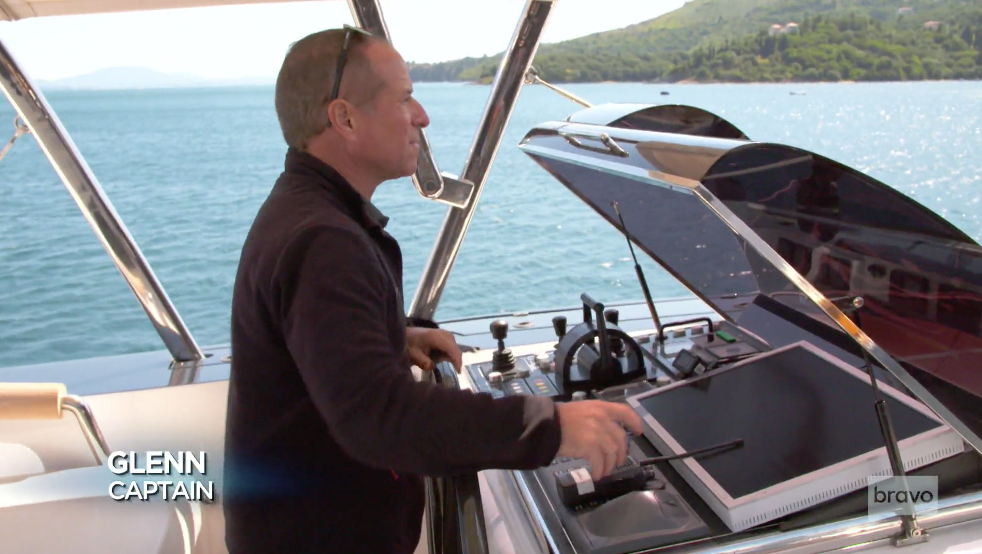 Article continues below advertisement
In an interview with Decider, Captain Glenn also explains the difference between motor yachties and sailors — one that might not be absolutely evident to viewers. "There's a little bit of a different mentality," he says.
"Sailing, it's about the journey, getting there," Captain Glenn continued. "It's fun, it's more physical and I guess there's a little more romance to the sailing side of it. And it's nothing against motor yachts, motor yachts are great. But I've always preferred, all my buddies, all my friends, we're all into sailing. It's a smaller segment of the superyacht industry, but there's something special about it."
Article continues below advertisement
Is Captain Glenn from 'Below Deck' married?
The captain also explains that the sailing yacht "will be like a character in the season because you have to contend with" the wind, how much the boat is tipping, and "all those things."
"The chef's got to cook while the boat's heeling over, stuff like that," he continues.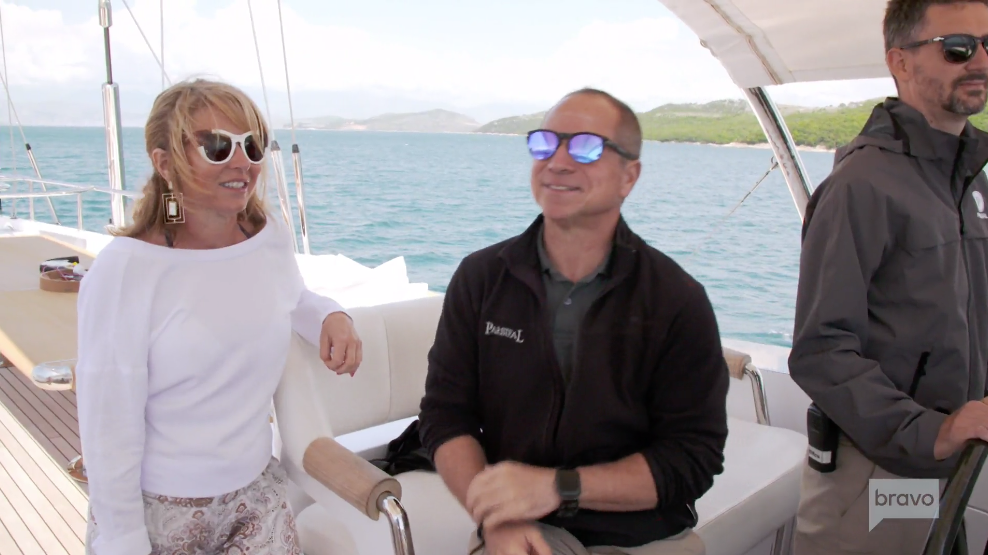 Article continues below advertisement
As for the captain's private life, he is single, as evidenced by his flirtation with primary Sylvia in the "Shmexual Shmension" episode.
"It's hard in the industry to be in a relationship because you're constantly moving, which I'm totally fine with," he says on the show. "If I want to do something as part of what I want to experience in life and I don't have a partner to do it, it doesn't stop me. Not even slightly."
"I'm in love with traveling," he adds.
What advice did Captain Sandy and Captain Lee give Captain Glenn?
Captain Glenn told Decider that he "emailed back and forth with Captain Lee" ahead of the season. "I was lucky enough to speak with Captain Sandy also, over the phone," he added, saying that they each gave Glenn "some good advice."
Article continues below advertisement
"The heart of it was," he revealed, "the aspect of being in a show."
"They basically said just be yourself," he continued. "This is a show about what really happens on the boat, so just be yourself. Keep an eye on your crew, have them keep an eye on each other, especially if they're going out in between charters and things like that, to look out for each other."
Article continues below advertisement
What is Captain Glenn's net worth?
A variety of sources estimate that Captain Glenn's net worth is around $1 million, though as his actual salary and payout from the show aren't disclosed by himself or Bravo, we can't confirm those numbers. That being said, Refinery29 did a breakdown of the estimated salaries of a yacht's crew, and it's a pretty lucrative deal.
According to the outlet, a seasoned captain can make upwards of $150,000 to $210,000 a year, in addition to the tip that is customary to receive at the end of a trip. Refinery29 also estimated that these tips can easily be up to $100,000. In addition to his contract with Bravo, Captain Glenn likely receives a big payout from sailing alone.
We can't wait to see more of this laid-back captain and his Parsifal III crew when new episodes of Below Deck Sailing Yacht air Mondays at 9 p.m. ET on Bravo.